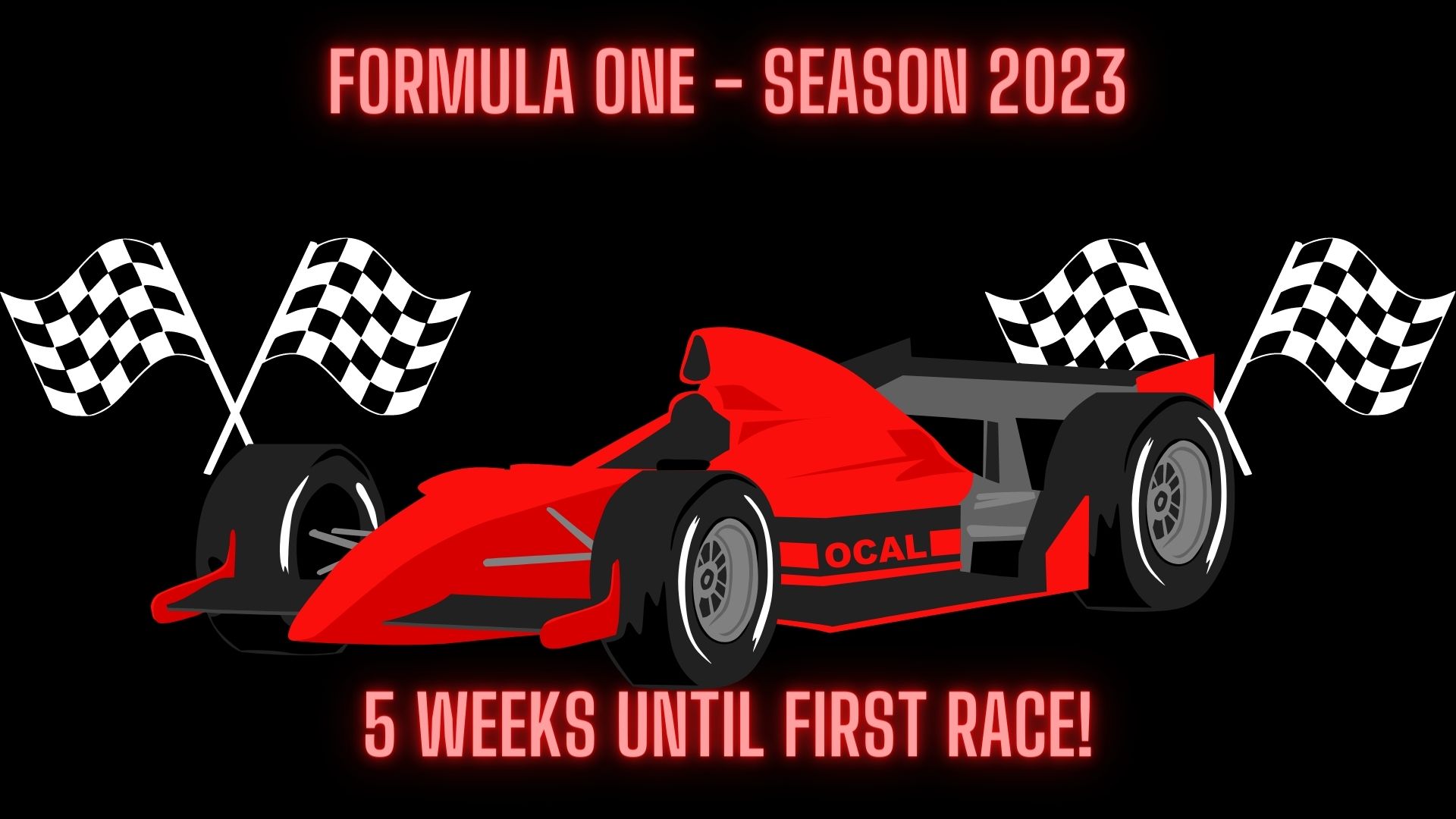 Only 5 weeks until the first race of 2023! I can not wait to see the new cars as well as the standing of the teams. It feels like it has been half a decade since the last Formula One race and I feel a little bit like and addict now. Well, like I said, there is only 5 weeks left an din this post I want to talk about things that I will pay attention to. Especially in the beginning of the season!
Red Bull Rich Kids
First things first, we need to talk about the drama that was happening in the end of the season. People were speculating whether Perez crashed on purpose in Monaco and whether this was the reason for Max to not let him trough in Brazil. I think all of this was played way too high just because the end of the season had no real drama in terms of championship titles. Max securing his second championship title did bring the tension way down and I think it put him into a spot where he will be the main target now.
With this being said, it will be interesting to see whether Red Bull will provide him a competitive car for the 2023 season. I am expecting a bumpy road for the champion and also his second driver! Why am I saying this? Well, I think that if the car will not be perfect, Sergio will probably struggle a lot as well. This will ultimately put the reserve driver into the discussion which is non other than Danny Ric! I think a lot of people would love to see Danny in the cockpit again and I definitely will pay attention to the Red Bull paddock this season.
Mercedes Empire To Strike Back?
Another very interesting question will be whether Mercedes has really learned from their design mistakes of last season. I read a lot of articles about how they threw away last season because of an conceptual error which took them basically almost the whole season to fix. I am very curious whether they are able to deliver this time. In the end they have a lot of engineering talent in their team.
Driver wise I think that they have the best drivers in the field. With Lewis Hamilton and George Russel they have very aggressive and talented drivers that will both have a shot at the championship. I don't think that we will see a situation like a few years back when Hamilton and Rosberg were battling each other. I think that Toto Wolff will put George in his place in case it would be a very close battle. Nevertheless, I am also hoping that Mick Schumacher, which is the reserve driver for Mercedes will be able to lean as much as possible in this time. I really hope that he will get a seat for the 2024 season and that his career will start over from there.
Ferrari's Clown Age Over?
With the former Alfa Romeo team principal in the leas, Ferrari will definitely promise themselves to do much better than last season. I think they had all the opportunities to win last year's championship but lost to themselves. For the sake of a suspenseful championship, I really hope that Ferrari will not make the same ridiculous mistakes again.
With that being said, I can see some drama evolving in the driver situation. With Carlos and Charles, Ferrari has two top tier drivers who will fight to be number one. I think that both have their flaws and strengths and that both are totally capable of winning races. The question is whether they have the capability of driving constantly good without mistakes. This consistency is something that I did not see with either of the drivers so far!
New Talents, Old Friends & Unrealized Potential
Let's also not forget about drivers that we should pay attention to! Most and foremost it will be interesting to see how Nyk de Vries will arrive in Formula One. Yes, he had a great debut last season but it is definitely something different to be in the seat for a whole season. On top of that, he will have Yuki Tsunoda as his teammate who will definitely wanting to prove that he belongs into Formula One! This season is for sure a win or lose season for him and if he is not able to deliver, he will be out of this racing class.
Furthermore, it will be interesting to see Hulkenberg back! Unfortunately for him he will be driving for Team Haas, which did not that badly last season. I am interested to see whether he can push the team further into midfield or whether he will be the victim of a poor engineered car.
Surprises In Team Performance?
I am also not expecting any small team to bring us an upset. I am always having the hope that Williams will be able to bring up a great car but I really don't think that this season will be the break through here. Team like Haas and both Alfas are also not very high on my list this year. I do think that Alpine and McLaren have the potential of fighting into the Top 3 if one of the Top team struggles but I find this very unlikely. Aston Martin is a box of surprises for me. While they are having all the great preconditions to be a great team, they lack something that I can not explain. Therefore, I am also very curious to see how their car will perform in the beginning of the season!
Published by ga38jem on
Sports Talk Social
On 29th January 2023