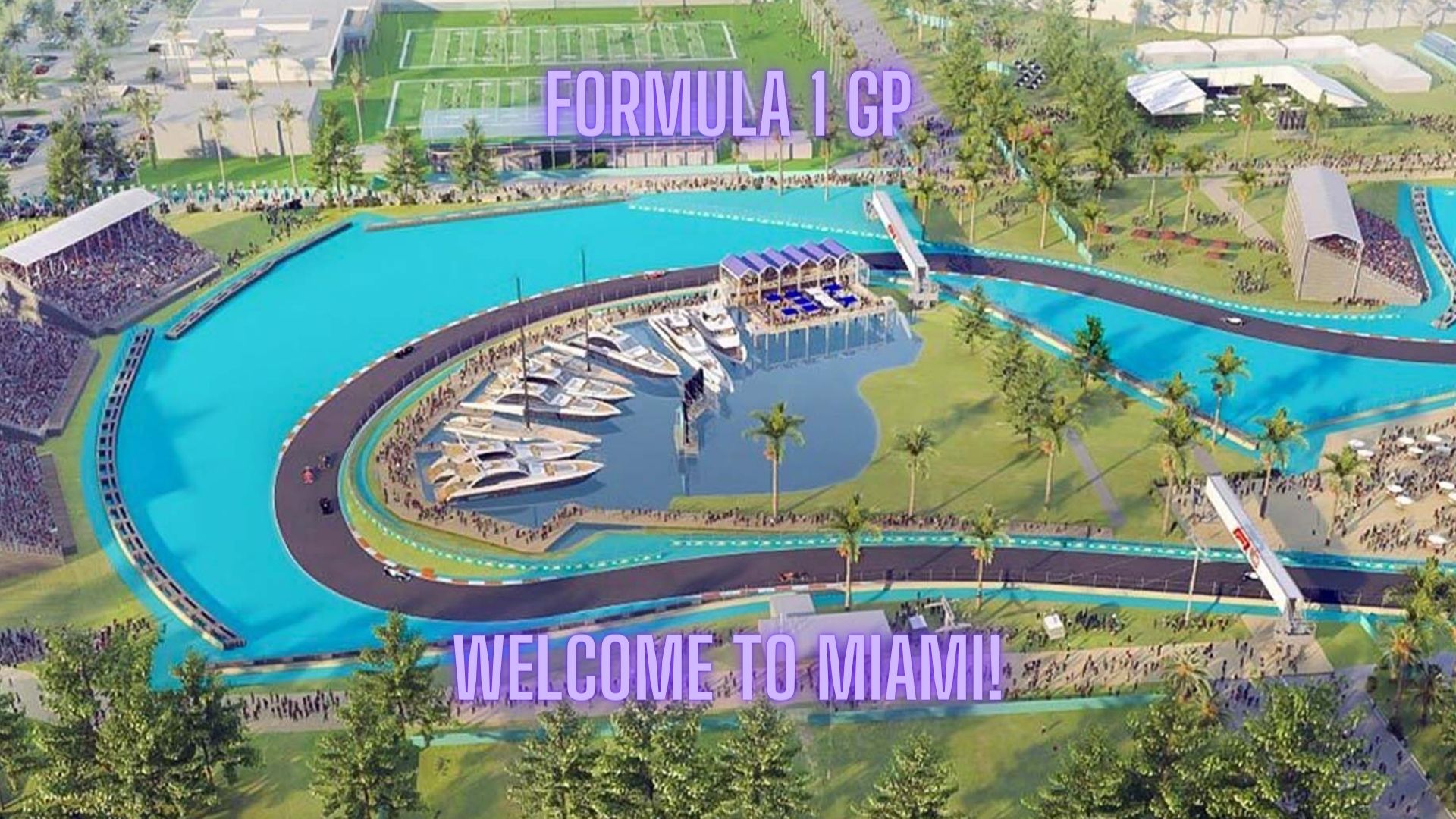 "Welcome to Miami!" – This song went trough my head the whole week, starting from Monday and lasting even throughout the race! It was the debut race for Formula One in the upcoming Bitcoin-City where also Bitcoin 2022 took place. I think that not only the fans were excited for this race but also the driver as there were a lot of promos and new car designs which were supposed to represent the colorful city of Miami. The Formula One bosses must be also very pleased about this race as it brings new glamour and most importantly a lot of money into their wallets. In this article we will take a look at the race weekend, starting with the qualifying and finishing with the race. We will end with an conclusion and my thoughts on what the teams did great and what maybe did not went so well.
Qualifying
First things first, Charles Leclerc was able to secure the first pole on this tracks, followed by his teammate Carlos Sainz. This means we go into the race with a Ferrari One-Two. This will be interesting because they are followed by the two Red Bull pilots Max Verstappen and Sergio Perez. For Max Verstappen this race weekend seemed to not going well. In one of the practice sessions he had problems and had to retire his car. This is very important as driving kilometers on a new track crucial. It could be seen during the practice sessions that many drivers had problems with the new track and had to adjust first. Nevertheless, a very interesting and tense start is programmed by the first two rows and it will be interesting to see how Charles will recover from his Mistake from last race.
Going down the field we see yet another very great qualifying performance by Valtteri Bottas as he was able to secure the fifth grid spot and outpaced his team colleague Zhou who only made it on P17. What is very interesting is that he also outqualified Lewis Hamilton who managed to get at least P6 in a Mercedes that still does not look like a competitor for the championship. Nevertheless, Lewis will still be happy about his qualifying result as he convincingly outqualified George Russel who only managed to get into P12. This bring me to McLaren: After the podium in the last race many were hoping for a resurrection of this traditional team. What followed was disappointment: Lando only managed to get P8 while Daniel got P14. This result will certainly not calm the rumors that Daniel is on the striking list of Mc Laren. Another disappointment in the qualifying was the Haas Team. Because it is one of their three home races many people were expecting a better Qualifying placement than P15 and P16. All in all, it looks like there are some stories to be told on Sunday!
The Race
Going into the race the situation in the front was clear: Charles with 86 points wants to increase his leading position compared to Max who has currently 59 points. Carlos who starts in P2 wants to show his team that he definitely can do better than his current 38 points and Checo who starts in P4 wants to secure his third place in the driver's championship with his 54 points.
The start was a real thriller, as Verstappen managed to pass Carlos in the first corner. He also tried to launch attacks onto Charles but was not successful in the beginning. A very bad start was performed by Lewis Hamilton as he dropped down to P8 but was able to retake his initial position rather quickly. Looking further back at George Russel: He started in P15 and had some trouble getting his hard compound tires onto the right temperature. This is why it seemed like he would have troubles over the whole race like Lewis did in the last race. Fortunately for George, he was able to gain places because he did not need to stop for a tire change.
Moving into the middle section of the race we witnessed the Red Bull overtake on Ferrari as Max was able to pass Leclerc in lap 9 out of 57. Throughout the whole race Max's Red Bull was faster on the straights and while Charles tried to fight back, even with DRS his Ferrari was just too slow in the straights. His tries to overtake even lead to a lock up but it did not result in a lost of position. By the 14th lap people were starting to pit which made the way clear for George to take a very strong 8th place. This was also the period where the race leaders pitted to hards which did not change anything in the placements.
The race continued as it was until lap 41. This was a very crucial moment for the race as Gasly and Norris managed to crash. This lead to a safety car period which lasted until lap 47. In this period many cars were able to change strategy except the first three cars. Verstappen, Leclerc and Sainz stayed out and were not able to get a fresh set of tires. This was the chance for Checo to claim P3 with a fresh set of new tires. Furthermore, George was able to make his first pit stop which brought him into P7 before the restart.
Lap 47 was the restart lap and boy was it a good one. We saw a battle for the first place until the last lap. Charles was launching several attacks on Max but because of the better car on this afternoon Max was able to secure his first place until the end. Sainz finished third and Checo managed to get his fourth place. What is very interesting is that George managed to overtake his team mate Lewis Hamilton finishing yet another time in the top 5 places. Lewis finished in P6 followed by Bottas in P7. Another surprise on this weekend was Alex Albon who managed to finish in P10 and get his team one additional point. On a side note: Mick Schumacher was very close to his first points in his Formula One career but a crash with his buddy Sebastian Vettel cost him P10 in the end.
Conclusion
To summarize this race, I would say that it was definitely an interesting one but with a lot of potential to the top. It had its moments and will definitely be a key role in the future as it has some fast corners as well as very tight corners where the drivers had their problems. Regarding the driver's performances it is crystal clear that the championship will be decided between Max Verstappen and Charles Leclerc. Would it not be for the reliability issues in the first few races, Max would be certainly in the number one position. The situation currently is that Charles is still leading the championship but will have a hard time to defend his position as the season gets longer. What is also very interesting to observe is that George Russel is definitely not letting his team down. Yet again he outperformed Lewis Hamilton. This time I would even give him credit because it was his decision to wait until a Safety Car occurs for his first pit stop. This was ultimately the deciding move for him to gain the position against Lewis. Looking at McLaren, it seems like the last race was only an exception. To conclude this article I think that this season is promising to be a very interesting one as Charles and Max will battle it out.
Published by ga38jem on
Sports Talk Social
On 8th May 2022