Just a quick post, I have been employing a pre game strategy whereby I find out certain team information before it is officially announced from reliable sources in order to make a profit.
During Klopp's press conference he mentioned he would be starting Alisson Becker who is their first choice goal keeper. Liverpool tend to play second string sides in the domestic competitions, however the inclusion of Becker surprised me. This suggested that Liverpool could actually field a strong side for the match despite Salah and Mane unavailable due to the African Cup of Nations.
Arsenal on the other hand had numerous injuries and players unavailable too.
Auba - ACON
Elneny - ACON
Partey - ACON
Pepe - ACON
Odegaard - Covid
ESR - Injured
Tomiyasu - Injured
On this basis, I believed Liverpool's odds would shorten especially when they were playing at home. The odds had shortened from 1.74 to 1.69. Arsenal also drifted from 5.2 to 6.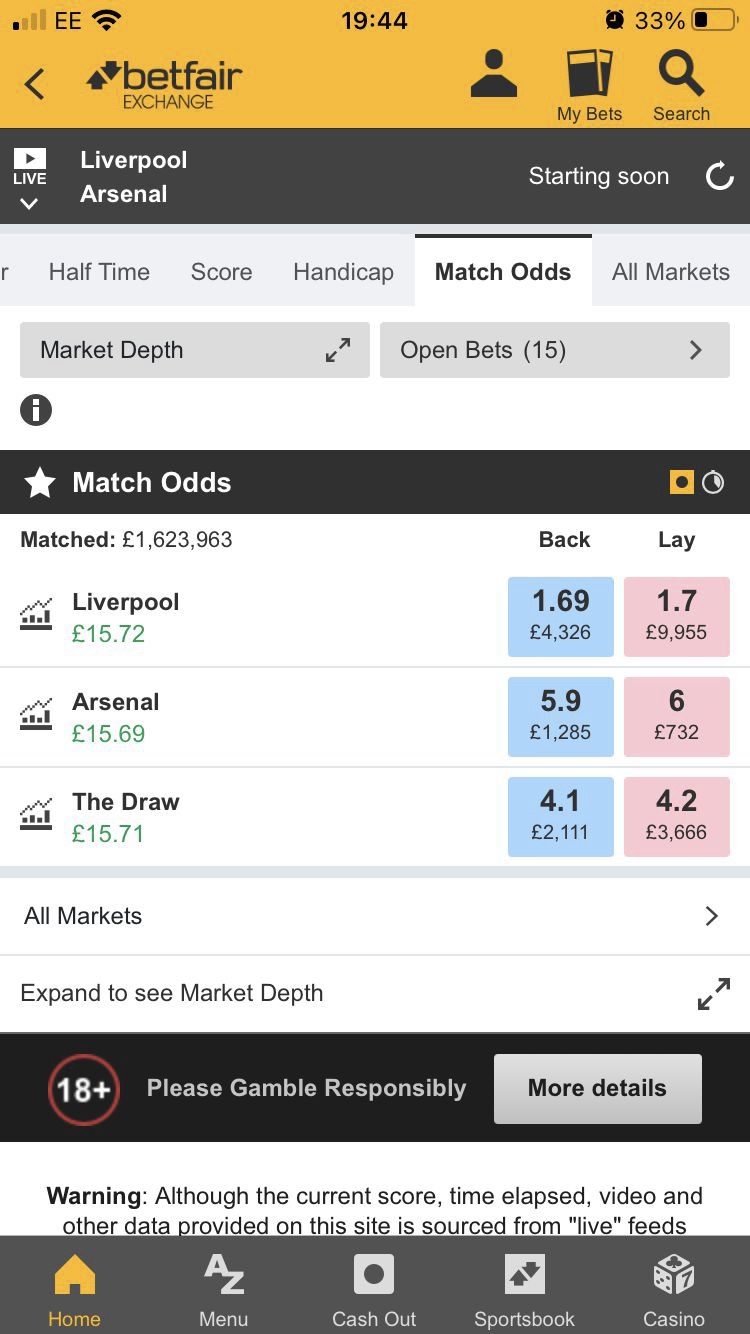 Subsequently, due to the amount of players unavailable the odds for North London Derby against Tottenham on Sunday also were affected.
The odds have drifted from Arsenal being at 2.84 to 3.45.