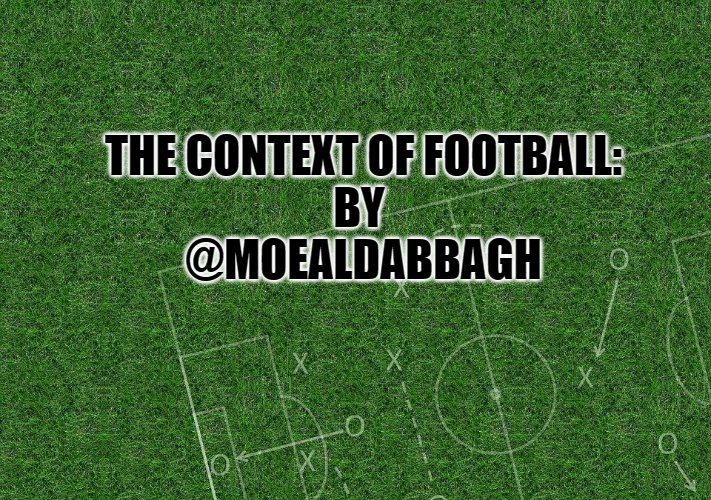 Original image source
Eden Hazard has played 15 matches this season, he scored 0 goals and assisted only 1. Last season, he played 21 matches, scored 4, and assisted 1. And his first season, he scored 1 and assisted 7 in 22 matches.
Hazard hasn't had a memorable moment with Madrid, he even became a sub player for players who were subs even before he arrived. In this post, I will go through the reasons why Hazard's time with Madrid has been so underwhelming.
Injuries
It doesn't take a genius to say this. Between 2012 and 2019, Hazard's time at Chelsea, he had missed a total of 200 days due to injury, on average that's almost 1 month per season.
Ever since he arrived in Madrid, he was suffering from the injury for around 400 days. Hazard has been suffering injuries at 4 times the rate he had with Chelsea.
Injuries are obstacles to a player reaching his peak. Physically and mentally you will be suffering, it will hold down getting along with teammates on the pitch, adapting to the team's style, and lower your match sharpness.
Hazard's lack of commitment to a decent diet
This one contributes to the previous one. Hazard has always been accused of following a bad diet. Many players have come out to say exactly that.
You may think, it didn't affect his time at Chelsea that much, so why is it doing that now? The answer would be age. When you think of top players who still perform at the top level while being at Hazard's age or older, you realize how much a good diet has been benefitting them.
Hazard's teammates, Benzema and Modric namely, have been able to perform better than him while being much older due to their commitment. He didn't see the difference in his twenties, but he is suffering from that now.
The weight of expectation
Hazard has never been consistent. Yes, he had amazing seasons, but often they are followed by normal-to-bad seasons.
The difference is that in the PL, English media remembers your good times and doesn't turn on a player quickly. In Spain, it takes one or two players for the media to start attacking you, especially if you play for Barcelona or Real Madrid.
The new environment has been a shock for Hazard to deal with, the crowd of Madrid attacking him, Barcelona's mocking him, and even management making negative statements about him. Even looking at top legends in Real Madrid like CR7, Casillas, Ramos, you would find times where they were even booed by their supporters.
You simply have to be a superhuman to avoid such attacks in Madrid. Something Hazard has never been.
Different environment
Not many people seem to talk about this. In Chelsea, Hazard was the top star, players search for him, and managers build their strategies around him. In Real Madrid, you can name players currently more valuable and have more eyes for them and affection than Hazard.
Modric, Benzema, and Kroos are bigger stars than Hazard, in Madrid at least. That feeling is something even Messi is suffering from at the moment. They're no longer the star, you're not the one searching for, you're one of the many who search for others. Managers no longer build a strategy around them. Hazard failed to express himself in this environment.
La Liga is a trap to the PL players
This point is complicated so hear me out. While you can name a few players who managed to perform well in La Liga coming from the PL, namely CR7 and Modric, there are many more examples who failed, Gareth Bale after his good start, Mark Hughes, Michael Owen, Trippier, Van Nistelrooy, Anelka, and more of a clear example Coutinho.
There's a reason why not many players went to La Liga from the PL as most have failed. There are different reasons for that.
Culture difference
The players' culture is different and the media's treatment is different.
Playstyle difference
In the PL, football is more direct. While recently you might make an exception here or there, but the style remains mainly to attack the ball directly.
Pep Guardiola, Xavi, and many people who have paid close attention to the difference have stated that the PL doesn't focus a lot in the midfield and that the middle of the pitch has a lot of space.
Talent and technicality level is higher in La Liga
The PL is more enjoyable, faster, and more physical. However, La Liga has many more talents and many who are more technical. Defenders in La Liga are more equipped to handle talented attackers. That is why the average one-on-one successful dribbles rate in La Liga is lower than that in the PL.
La Liga's defensive tactics are more complicated than those in the PL. I am not saying one is better, they're just vastly different. Much like certain La Liga players might not make it on a cold night in Stoke. Some PL players might not make it on a sunny day in Elche.
Real Madrid never knew what they wanted from Hazard
This is the most important reason. It is never clear why exactly Real Madrid wanted Hazard, he was an old dream that arrived. Was Hazard meant to be a playmaking winger, a cut inside goalscoring winger, or a player to create chaos?
Not Ancellotti, not Zidane, not even Madrid supporters and journalists have a clear answer to that. If you go by any player in Real Madrid, you could know what exactly they're there for. CR7 could have the highest dribble rate in the world and he would have still be labeled a failure if he didn't score as much since that is his role.
In each game, Hazard is positioned differently than the game before, Real Madrid simply has no specific requirement for the player.
That to me is the context of Hazard's time at Real Madrid.