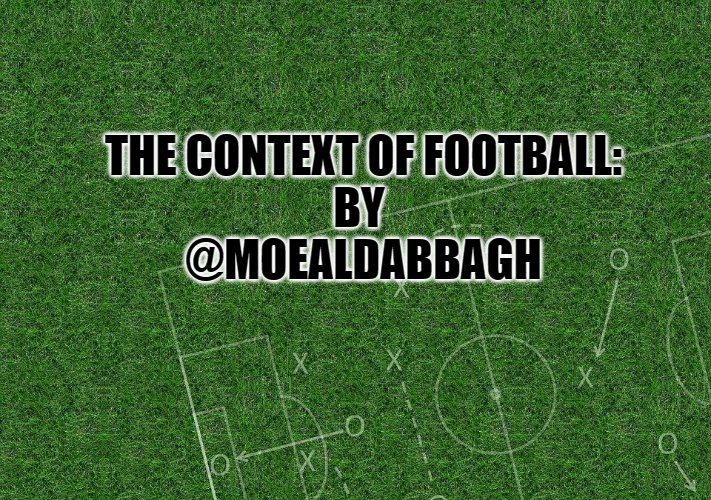 Original image source
Football has been and continues to be an evolving sport aiming to be fairer as it progresses. As we look back at certain events happening long ago with today's lenses, we can't help but see that certain actions and events were unfair to happen before, and certainly wouldn't happen today.
Whenever we talk about the world cup, we talk of Italy. 4 times winner of the world cup. This is the context of how Italy might have ended up winning none of them. We will start in reverse order as the further we go back, the more there is to say.
The 2006 world cup
Juventus, Milan, Fiorentina, and Lazio among other clubs for match-fixing. Originally that would have meant punishment by FIFA that would extend to the Italian FA. We have seen many national teams get threatened by FIFA that if they don't sort their leagues and players' situation, they would be banned from international tournaments.
Another solution would have been avoiding calling up players who aren't part of the implicit clubs in the match-fixing scandal (Calciopoli
). That would have been the majority of starts in the Italian squad in the world cup.
1982 world cup
Italy won that final against Germany with a 3-1 result.
The second group stage of the 1982 world cup consisted of 4 groups with three teams in each. Only the top of each group would qualify for the semi-final. In the last game of group C, Italy faced Brazil and barely won with a 3-2 result before going to face Poland and winning 2-0. The only issue is, all of Italy's goals in the Poland and Brazil games was Paolo Rossi.
Paolo Rossi was a part of a match-fixing scandal that saw him get a three-year ban in 1980. He missed that year's European championship and was supposed to miss out on the 1982 world cup before his sentence was reduced to two years, barely edging him to make it to the squad.
Rossi also scored the first goal in the final against Germany. A final that numbers suggest Italy wouldn't have reached if it wasn't for the sudden change of his sentence.
The 1934 world cup
To Benito Mussolini, football was an important aspect of life in which Italy needed to reign supreme. As he saw Italy lacking a certain type of qualities that Argentinians seemed to possess he created the Oriundi law. A law where foreigners living in the country are forced into being nationalized, which in turn gave the people falling under that law two choices, either play football or go to prison.
Under this law, Italy managed to recruit many Argentinians. Among those players who were instrumental in bringing the title are Enrique Guaita, Raimundo Orsi, Luis Monti. the latter two actually played for Argentina prior to the law, winning the South American Football Championship, or as we know it now Copa América. Luis Monti played the previous world cup final with Argentina.
That wasn't enough for Mussolini, as he also used bribes and intimidation. In the 1934 world cup semi-final, there is an instant where the referee actually headed to an Italian player. That game was between Italy and a scary Austrian side that included Josef Bican, a goal-scoring machine. The official records have Josef Bican with 950+ goals in 624 according to The Rec.Sport.Soccer Statistics Foundation
The only goal in the match was Italy's which was scored by Enrique Guaita in an offside play. The same ref who officiated that match officiated the final. In the final against Czechoslovakia, Italy were behind, but Raimundo Orsi scored the draw before Angelo Schiavio scored the second giving Italy the win in the final.
The 1938 world cup
The Oriundi law carried on, this time a more threatening tone was used for the players. "Vincere o morire!" is a famous telegram the Italian players received ahead of their match in the 1938 world cup final against Hungary, another formidable force at the time. The telegram roughly translates to "Win or die!".
Antal Szabó, Hungary's goalkeeper at the time, was quoted saying "I may have let in four goals, but at least I saved their lives.".
Many stories are highly likely at best, such as Italian players asking their Hungarian counterparts to give them the win as their lives depended on it. However, even if we exclude the debatable facts. In a fairer world, or even in today's world, Italy wouldn't have been able to do what they did while managing to participate in the world cup, let alone winning it.
A sad fact
Italy's method during the 1934 and 1938 world cup denied two of three nations having a world cup final win attributed to them. Three countries were Hungary (Italy's opponent in the 1938 world cup final), Czechoslovakia (Italy's opponent in the 1934 world cup final), and Austria (Italy's opponent in the 1934 world cup final). As well as Brazil (Italy's opponent in the 1938 world cup semi-final) who might have another world cup final win in its history.