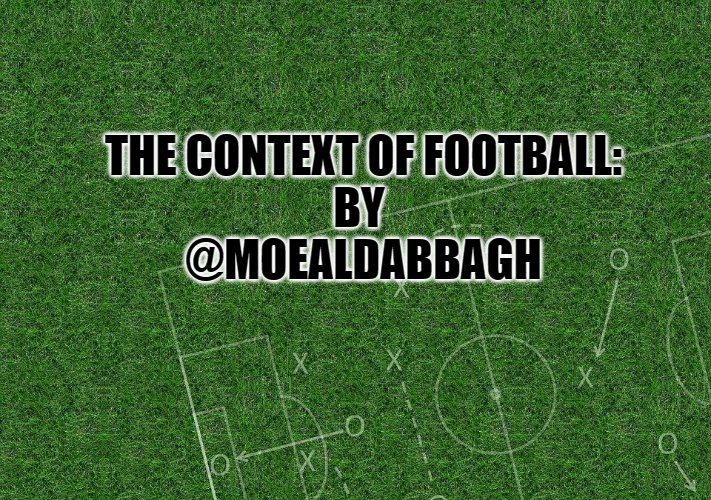 Original image source
Whenever the subject of Pep Guardiola's achievements and records are brought up, it is almost guaranteed that you will comment about the money he spent.
There are also responses pointing out that he is not the only one spending while listing the costs of certain players in teams competing against Guardiola in the league.
To dive deep into this subject, there are three points worth addressing
How much has Guardiola spent in comparison to others?

Why are clubs more open to spending under his tenure?

Why do clubs under his tenure consider that a profit?
How much has Guardiola spent in comparison to others?
Ever since Pep Guardiola stepped into the Man City job and he had spent 1.07 billion Euros. During that same period, the only club to come close is Chelsea with 1.01, in third place is Manchester United with 925 million, Arsenal with 758, Everton with 624, and finally, Liverpool is sixth with 569 million.
It can't be ignored that Pep Guardiola leads the race. There's however, a more specific way to look at this, which is taking into consideration how much money was brought in by selling players.
Man City sold players for a total of around 425 million. Making the net profit for players -645 (Or 645 net spent). So, Pep spent 645 million to build the current team he has. Once, you take that into consideration, the team who had spent the most is actually Manchester United with 670 million if we count the players they sold.
This shows that spending money isn't everything, but we all knew that. On the other hand of this spectrum is Chelsea with -290 million net profit. There's also Arteta, who since he arrived, he had spent more than Pep. Finally, on the opposite end of Manchester United is Liverpool who spent only 168 million as they have benefitted largely from the sale of Coutinho.
What does that all mean?
It means that a smart investment will bring great benefit to the club, as in Liverpool's case. It also means that a dumb could harm it as in Manchester United's case.
We agree that Pep has the biggest budget behind him, even if we look at the total net spent.
Why are clubs more open to spending under his tenure?
Why did Bayern Munich have higher net spent during Pep's three years than it the three before, and the three after? What does Pep bring to the table that makes clubs so willing to spend? There are three answers to that.
Repeating Pep's Barca
Every team dreams of having a similar era to that of Barcelona under Pep. That era wasn't only about winning titles, Barcelona was terrifying to face at the time. Their performance was outstanding more times than not.
The team was in constant development. Pep Guardiola always brought new ideas, sometimes to his own detriment. Such development led to many players remaining some of the best in the teams after he left as he always focused on youngsters.
The commercial, sporting, and marketing success of Pep's Barcelona is the ultimate dream for any club. Pep doesn't just coach, he creates a whole identity. He brings strategical sporting investment onto the table.
Long after Pep leaves a club, he leaves the club with a strong character in terms of media, sport, and leaves a team with a clear identity. Such character benefits the clubs a lot when it comes to popularity, sales, and marketing.
He is too much of an idealist
We have seen the downside of that before. But, Philipp Lahm recently came out and stated that Pep expects players to have a perfect game every game. Pep always looks to fix weaknesses no matter how small they might be, he also doesn't take half-assed fixes. This is why teams under him always look the best they can be and will still improve next.
That's how the clubs he manages are
After signing Grealish, Pep said
Each club has its own reality, its own history.
That sentence sums up perfectly a lot of why clubs are more open to spending under his tenure. The reason is that they always do. City is the kind of club that spends big to get top players, that's been its strategy ever since the new owners. Barcelona continued to spend after he left, in fact, they had the highest net spent since 2016.
Bayern Munich has also spent a lot after Pep left as the club saw stagnation to be bad. Yes, they are smarter with how they invest, but they're still a big club that spends.
Why do clubs under his tenure consider that a profit?
In a previous post, I talked about football project. One of the things calculated in a football project is how much is being brought in as a result of an investment. If we go back to the clubs Pep managed and looked at their income during his tenure, we would see a rise in income.
Last year, an Independent article asked Could Manchester City ever be bigger than Manchester United?. The very opening to that article talks about how Pep created an identity for the club.
Would that question ever be asked under a different manager? Wherever Pep goes, media eyes go, and new supporters go. Young players and stars alike wish to be coached by him. Pep has a gravitation force around him.
Clubs simply trust Pep
To instill a fighting spirit, a winning mentality, increase income, improve marketability, and lead a great long-term football project, clubs trust Guardiola to do all that. A statement that can be said about a select few.
Pep Guardiola's expenditure is large but is still yet to be proven not worth it.