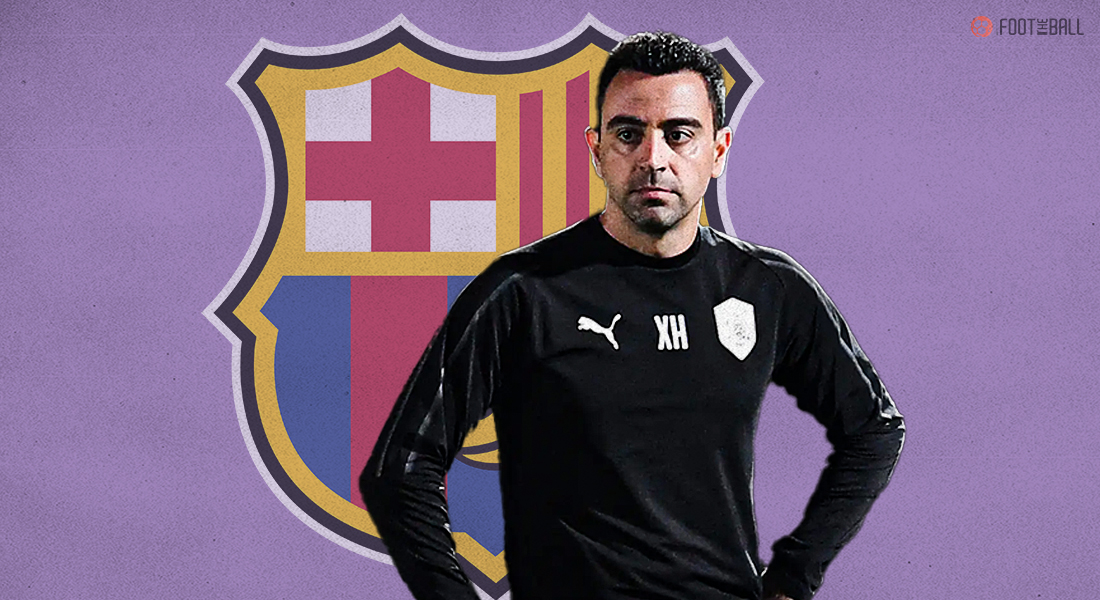 Image Source
This post isn't going to be a complicated one. I will here talk about the obvious solution, a solution has been there for years but no one took. Barcelona's problems have been painfully obvious to everyone, they go back to a time where Xavi was still playing in the team. In this post, I will be talking about FC Barcelona everlasting problem
The Origin
I could honestly trace this problem all the way back to the season after Pep Guardiola left and the late Tito Vilanova took over. Barcelona had an impressive 4 years run, they dominated the world of football before their manager got fatigued and left. After that, cracks started showing but were covered because of individual performances, mainly by Messi. After that Bayern humiliated Barca in the Champions League, and no, not the 8-2, but in 2013 with an aggregate of 7-0.
The issue after that is that Barcelona had the worst and subsequently the luckiest club management. For 8 years, no one in that management thought of dealing with the actual problem, the club needed new blood. It is insane to think about, but in the 7-0 and 8-2 defeats to Bayern, Barcelona had 4 players in those games.
No Planning Ahead
There was a project to rebuild. Not while Puyol got older, Xavi got older, Iniesta, Alves and not now when we have been seeing that with Sergio Busquets, Pique, and Alba. The difference before is that Xavi, Puyol, Valdes, Iniesta, Alves, and even players who had a good run in between like Rakitic, all saw it was time for them to step down.
The Barcelona management went a series of signings that were really the media signing for them. Song, Gomes, Alba, Neymar, Luis Suárez, Aliex Vidal, Arda Turan, Alcacer, Dembele, Coutinho, Arturo Vidal, Antoine Griezmann, Rakitic. The other kind of signings were just attempting to patch pierced ball or what could only be described as playing the books. Signings like Jeremy Mathieu, Paulinho, Lucas Digne, and Thomas Vermaelen.
There are more names to mention in all categories above. Some signings did end up working even for a while, Neymar, Rakitic, Suarez, Alba are among the examples. But none of Barcelona's signings seemed going according to a plan. Even with their managers, can anyone honestly answer what was the planning behind any manager signed after Tito Vilanova? I could see a joke logic behind bringing Tata after Tito as manager, but just because it is kind of a funny meme.
Then Luis Enrique, which made sense, to be honest. He is an ex-player, he tried the Tiki-Taka style in his spells. It also seemed to work as Barcelona won the league and the CL under him. However, the management missed the obvious and continued with Valverde then Quique Setién, how did any of those make sense? Even when they tried what worked with ex-players they went with one who has been playing a completely different style, Koeman.
Hell Broke Loose
To top it off, all those managers were bombarded with odd, nonsensical signings as we mentioned above. Valverde flat out said that he didn't know what to do with Griezmann before they brought him in, and they still did. In the meantime, Xavi and Iniesta saw it fit to leave as they were losing some of their shine. All the meanwhile Pique, Busquets, and Alba saw it fit to continue creating a group of sacred cows.
The team gradually became a mess, randomly signed players with no idea how to use them, with managers differing completely in styles. And to top it off, Barcelona went crazy with salaries making the unwanted players impossible to get rid of. The lack of planning also missed spending big to key players to replace the ones moving on like Alves, Xavi, Iniesta, who the management decided to be cheap in those positions while spending over 300 million on three attackers, 2 of which were played out of position. I can't blame them for Dembele turning glass the moment he signed, but even before that, he was a one-season wonder. Barcelona brought in a parade of one-season wonders.
The End Result
Lack of investments in ket positions in the back and midfield left Barcelona, a side that used to be known for being youthful, with two 32 years old in CDM and LB along with a 33 in CB. Such lack of investments happened while bringing in new players, some were talented, but it was like adding water to a barrel that already had dirty water in hopes it would clean it.
The result is more players with potential getting dragged down. Frenkie De Jong is yet to shine, Ter Stegen went from a deserving heir to Neuer with voices calling for an immediate replacing, to a broken goalkeeper.
Barcelona Finally Seeing the Problem
After the latest draw with Osasuna Xavi went to say
It's hard to accept that the young players are propping up the team
So he is aware now that the players keeping this team from falling further are the youngsters. I honestly doubt Xavi in specific figured that out now, before accepting the manager job at Barcelona, Xavi declined it twice, first after Valverde was sacked, and the second before Koeman was given the job. Such actions lead me to believe that he was aware of the problem all along but didn't want to be the one tossing his old friends to the side.
Hope Lies Ahead?
I can't give Barcelona too much credit for finally seeing the problem, they had nowhere else to go but to face it. Their Messiah is no longer there to save them from crumbling, youngsters like Pedri were always starting, as well as Fati before the injury. Some might want to cite experience to justify Busquets, Pique, and Alba, but where was that experience as they lost a comfortable aggregate lead against Roma and Liverpool? Hell, where was its last game as all Barcelona needed was keep a lead against Osasuna? It is over, Barcelona is losing, either way might as well give the youngsters experience.
Stats and ratings all show that if you were to rank Barcelona's players from best to worst this year, except for Messi and maybe Ter Stegen earlier this year, all the best players were the youngsters. Pedri was outshining in the midfield, Araujo in defense, and now even an academy player like Abde Ezzalzouli, 19 years old, shining as their best players.
Barcelona needs to simply toss out the entirety of the dirty water, scrub it well, and then add the freshwater. They also need to realize that Xavi isn't here to be the next Pep Guardiola, a coach to lead the team to glory, as much he needs to be the next Frank Rijkaard and rebuild the team.