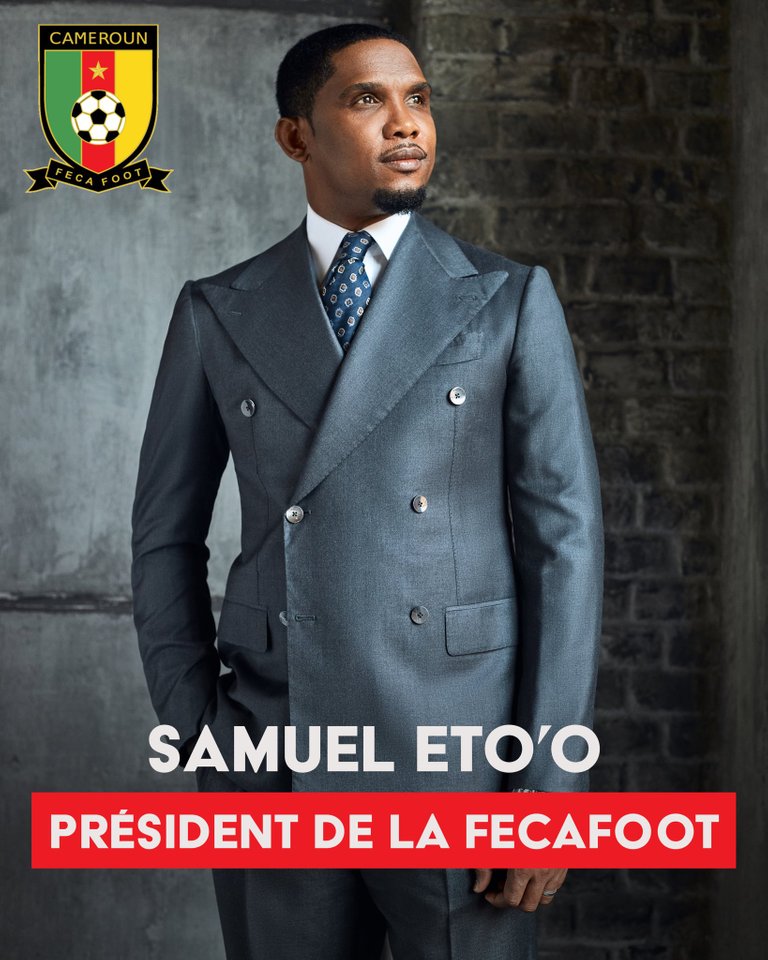 This verdict was proclaimed on Thursday, February 17, 2020, as the legal proceeding that was launched by a woman in 2018 came to an end. What is happening?
SOME PRELIMINARY
Here we go. If there is a footballing Hall of Fame, he most definitely gets in. He won a mammoth four African Footballer of the Year awards playing in Europe.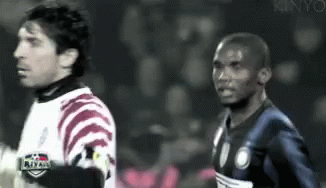 Then if you put one and two together you should know that he was no ordinary player in Europe. You can't talk about the history of Barcelona or Inter Milan without mentioning his name. He won three Champions League titles with Barca and Inter Milan, plus three La Liga titles and so many other team and individual laurels. He is the Cameroonian former striker, Samuel Eto'o and the current President of the Cameroonian Football Federation( FECAFOOT).
NOW TO IT
Erika Do Rosario Nieves is the name of the child, well she is 22 years old now. The lawsuit reveals that it all began in 1997 when Eto'o was starring for Leganes, howbeit on loan from Real Madrid. Adileusa the mother of the "child" is said to have first met Eto'o in a night club in Madrid. Leganes is a club located near Madrid. The lawsuit continued that that meeting between them developed into a relationship and culminated in the lady becoming pregnant in February 1998.
This is the report given by Fernando Osuna, the lawyer who represented Adileusa in this case, and published here—https://www.marca.com/futbol/2022/02/17/620e59a6e2704ede808b4620.html. It continued that she made Eto'o aware of the pregnancy and he promised to behave himself responsibly as per taking care of the pregnancy, but he also signalled his preference of not having a child by Adiluesa. It continued that a time came during the pregnancy that Eto'o was incommunicado– neither answering her phone calls nor replying her emails— till she gave birth to Erika in 1999 at the Alarcon Foundation hospital in Madrid.
At this time Eto'o had a new employee, he was playing for a club called Espanyol, though still a Real Madrid player. So it was another loan spell.
COURT HEARING
Years passed and in 2018, the mother filed a lawsuit against Eto'o, in Court number 83 in Madrid. Within the period of this lawsuit she stated the aforementioned happenings and provided biological evidence to prove that Erika is indeed the daughter of the Cameroonian legend.
WHAT'S ETO'O SAYING?
On Eto'o's part, he has never at anytime accepted his being the father of Erika Do Rosario Nieves and he did not attend any of the court proceedings, neither did he engage with the court by any other means.
THE RULING
However, even in Eto'o's absence the court ruled that Samuel Eto'o is the biological father of the young lady and that he must now pay allowances to her to the tune of €1,400 each month, dated back to the day of commencement of the lawsuit in 2018.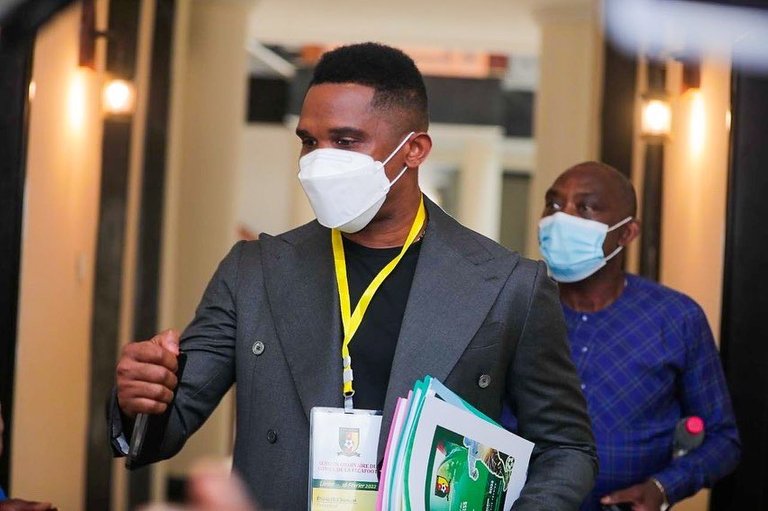 These kind of scandals are quite popular these days amongst players and ex-players. I hope that truth prevails here. We await and see how a ruling in absentia works out.
all pics from twitter
cheers