INTRODUCE
Born on the 26th day of January 1963,is a genuine coaching legend in the Portuguese José Mário dos Santos Mourinho Félix, popularly called Jose Mourinho or Mou for short. He is very well travelled and very well accomplished obviously.
JOURNEY
After working as an assistant coach and sometimes interpreter since he was 27 years(exceptional young age for a coach) starting with CF Estrela, finally Mou moved from here to Barcelona where he assisted/interpreted for the English great Bob Robson and later the Dutch legend Loius Van Gaal,to become his own man coaching a senior side.
He began in his home country until in 2002 he was snapped up by FC Porto, where he began to create his trophy winning legendary status. In Porto he won six trophies, which includes two league titles and the prestigious Champions league trophy(was a shock that a Portuguese team won it,a trophy usually won by the big 5 European leagues(Portuguese league not being one). He has gone on to win several very top honors.
Chelsea could not resist his brilliance and they hired him from Porto at a time they had tried and failed severally to be a truly top club. They signed top players with decent coaches,all to no avail. Mou came in and he was an instant hit, he won three Premier League titles,three League Cups, one FA Cup, and one Community Shield. He moved to Inter Milan and his genius continued,where he won five titles, notable was the prestigious Champions League title(his second), the Serie A title and others.
Real Madrid were ofcourse interested(by nature they love the best) and they signed him. He didn't disappoint and delivered to them the La Liga crown,a Copa del Rey crown and the Spanish Super Cup. He would have done more, but high level politics in a super club like Real put paid to his stay there.
https://www.google.com/url?sa=t&source=web&rct=j&url=https://www.dailymail.co.uk/sport/football/article-8095753/amp/20-years-ago-Pep-Guardiola-Jose-Mourinho-friends-Barcelona.html&ved=2ahUKEwiDq7md1cP1AhVl8-AKHdzqCssQFnoECAMQAQ&usg=AOvVaw0Twv_QTUDQPRnmOkBsoZwg
It will be remembered that a certain Pep Guardiola of Barcelona(their sworn rivals) was heavily dominating Spain and much of Europe before Mou came(and it was such a huge worry for Real). Mou came in and changed the narrative such that in his time Pep became less motivated and left for Manchester City.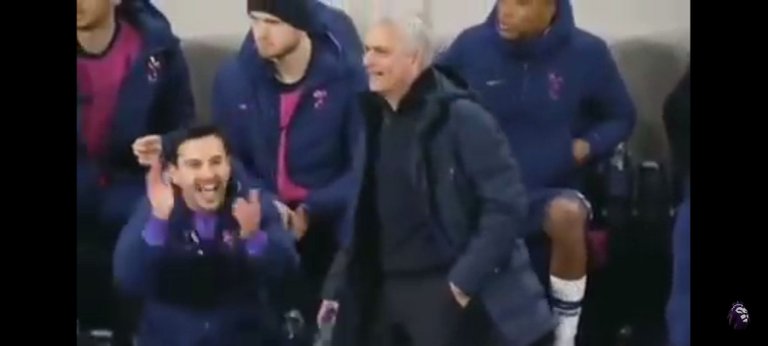 NOW TO IT
This is a little story from his time at Tottenham from where he signed for AS Roma, his current employment. It was a penalty incident against Spurs,that was controversial because,it felt as if the opponent Raheem Sterling of Manchester City, took a dive to con the refree(a thing Sterling had a reputation for then). The penalty was given and well saved by the Tottenham goal tender and captain, Hugo Lloris. Soon after there was a check and it was discovered that it was never a penalty in the first place to the delight of Mou and the man by him(his assistant). Just then the assistant remembered and whispered to Mou that Sterling ought to be given a yellow card for diving(that would have sent Sterling off, since he was already on a yellow). Mou in almost an instant changed from joy to fury. Hahaha, that's just him,he has that spiky edge about him too. That is classic Mou, so much drama around him and things like this make English fans to miss him a lot. There's no one close to him in the drama he brings.
Someone responded to that video clip above saying: "That assistant will put him in big troubles one day, he's like that kid who suggest an idea not knowing whether it's dumb or smart and wait to see the reaction of his father to go for it. LMAO"
Another said, "Give me a 👍🏾if you watched this more than one episode.....lol"
Did you notice he kept the bottle in the hole perfectly eventhough he was raging? First hydrate and attack,is it? 😃
By the way,he and his assistant were right as per the substance of their complaint. Interesting guy Mou is however, you can say no dull moment with him.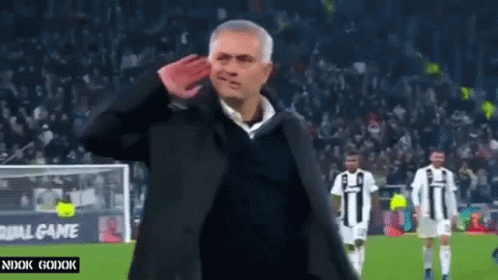 cheerfully...