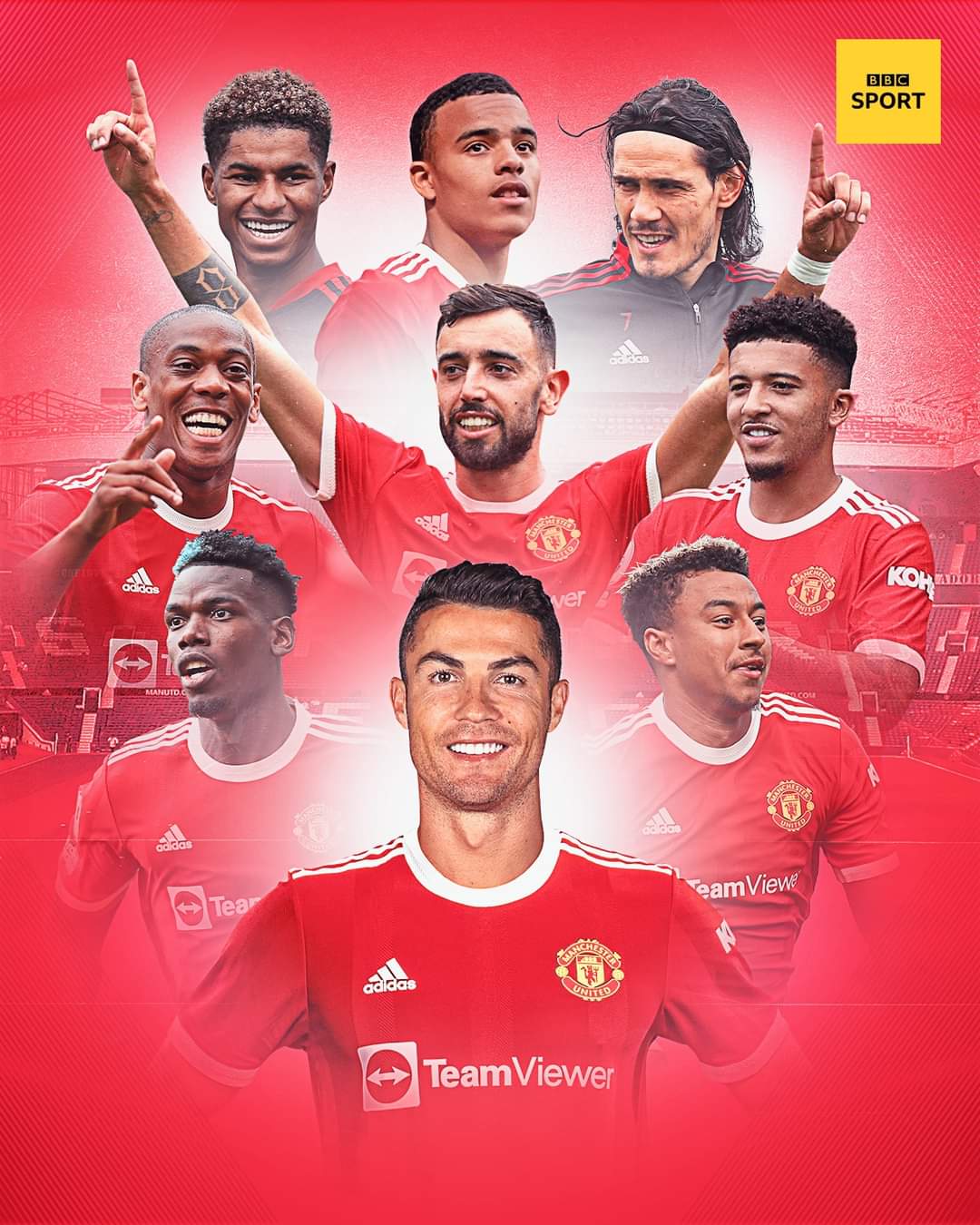 [Source]
---
The transfer window is getting crazy as the days go by. It would soon close and as expected, there would be many last ditch transfers either an outright buy or on loan. The crazy one happened yesterday when it was confirmed by Juventus' coach that Cristiano Ronaldo had asked to leave Juventus. He was pictured leaving Turin in his private jet and didn't train on Friday. He went to the training ground and said his goodbyes to his teammates.
There has been a lot of rumours regarding Ronaldo going to City. Manchester United fans raised their concerns and anger. Some got so angry that they burnt their Ronaldo shirts because they see it as an act of disloyalty. For me, I didn't want him to join City either but if United didn't come for him I don't see why he won't want to go to City. I understand the rivalry but that's football for you, sometimes.
Jack Grealish was a Manchester United fan same with Sterling but they joined City anyway. I know it is not the same because they didn't play for United prior to that but you have seen Jason Sancho who played for City joined Manchester United but still, a bit different because he wasn't a City legend. Cristiano Ronaldo caused a stir and those close to him had to call him to know the situation of things. Rio Ferdinand had to place a call to him to ask if the City rumour was a joke.
There was another rumour that Manchester City pulled out of the race because of his age and also due to the heavy fee they already paid for Jack Grealish. United swung into action and sealed the deal to bring back Cristiano Ronaldo to Old Trafford. The fee is believed to be around £24 million and after using 3 seasons with the Old Lady, Cristiano came back to Manchester United at the age of 36.
His proven track record would be a massive addition to Manchester United who can sometimes struggle for goals. With Varane in the ranks, United can hope to stop conceding easy goals and the defensive mistakes that seemed to plague them last season and also against Southampton in the last game. With a proper holding midfielder and the firepower upfront, United can have no excuse if they don't stake their claim for the Premier League title.
Pogba with Bruno Fernandes, Ronaldo and Cavani, it shows United must not struggle for goals upfront and as good as this news must have been for Manchester United, it puts more pressure on the team to deliver and also on the coach regarding how he would manage all the talents at his disposal. With Ronaldo's aerial threat, Pogba, Fernandes, Sancho and even Maguire would have no trouble finding Ronaldo who might just have to be at his best to bury those chances and you can be sure he would take them.
It's good news for United fans all over the world and after the disappointing showing against Southampton the last time, this would definitely lift the mood and the fans can dream again.
It remains to be seen what number Ronaldo would take after agreeing terms with Manchester United. He has been used to his favourite number 7 and according to reports, Cavani is ready to give the number back to him while he take another but the major issue might be if United had already registered the number 7 with the Premier League. If they had filed for it earlier, it might become a problem for Ronaldo to get that number but if the list hasn't been submitted yet for the new season due to the transfer market still being on, Ronaldo might get his number 7 provided it was true that Cavani is ready to let go of the number.
The dream has finally come to pass, the fans finally got their wish as Cristiano Ronaldo is back with Manchester United just as Pogba came back from Juventus just a few years ago. It's exciting to see how their link up would shape up and the kind of attacking showings that Manchester United would treat the fans to this season.
The stock has also increased for United from the business aspect of things and it's only a matter of time when his number has been confirmed to see the rise in the sale of jersey. It makes economical sense for United and we would wait and see if it would make footballing sense by the trophies they would win in the two years contract that Ronaldo is about to be signed to.
Congratulations to all Manchester United fans all over the world, the dream has been realized. Viva Ronaldo...let the chants continue...
---
Thank you for your time.
---
My pen doesn't bleed, it speaks, with speed and ease.
Still me,
My tongue is like the pen of a ready writer.
Olawalium; (Love's chemical content, in human form). Take a dose today: doctor's order.