We're about to start week 6 of college football. I figured I'd look at the games taking place this week in the SEC and give my predictions to see how I do. Let's see if I can get close on any of these matchups.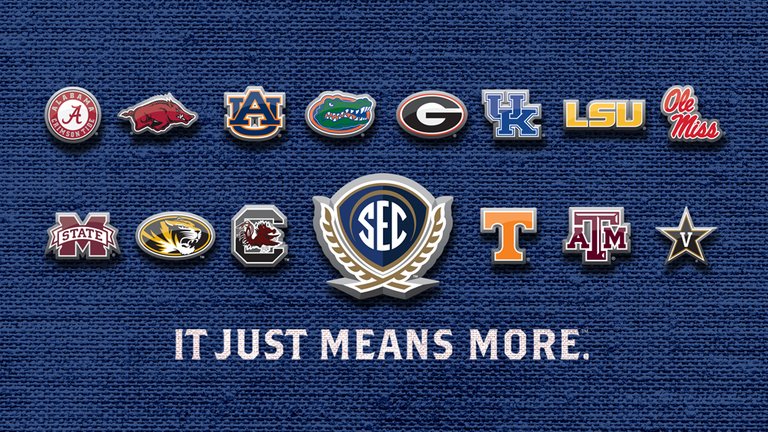 Vanderbilt at #20 Florida
12pm | Gainesville, FL | SEC Network
Florida took a loss on the road last week when they went into Lexington. This week they'll be hosting The Commodores in The Swamp and hope to move on to 4 wins.
I think Florida dominates this game. These are just two different levels of SEC competition and Florida needs a good win after last week.
Prediction: Florida 41, Vanderbilt 6
---
#13 Arkansas at #17 Ole Miss
12pm | Oxford, MS | ESPN
This should be a good game. Both of these teams are coming off hard losses from some of the top teams. I think it's going to be a defensive matchup with Ole Miss' home crowd giving them the edge needed to make a few extra stops.
Prediction: Ole Miss 21, Arkansas 20
---
South Carolina at Tennessee
12pm | Knoxville, TN | ESPN2
Tennessee looked sharp against Missouri last week. South Carolina won their game but it wasn't an SEC game. I can't see a world where Carolina get's out of Knoxville with a win this week though. I have to give this one to the Volunteers.
Prediction: Tennessee 35, South Carolina 10
---
#2 Georgia at #18 Auburn
3:30 pm | Auburn, AL | CBS
This should be a fun game to watch. Both Auburn and Georgia's defense have been good but I'd argue that Georgia has been more along the lines of phenomenal. I'll be cheering on the Tigers but I don't think my cheers are going to do much to change the facts. Georgia is one of the best teams in the nation.
Prediction: Georgia 28, Auburn 10
---
North Texas at Missouri
4:00 pm | Columbia, MO | SEC Network
I'll do my best to never pick a non-SEC team in these predictions. I'll stick with that here and say that Missouri's defense holds strong and they are able to get enough on the board to pick up the win.
Prediction: Missouri 21, North Texas 17
---
LSU at #16 Kentucky
7:30 pm | Lexington, KY | SEC Network
If you follow me at all you know who I'm going to pick here. My Cats have come out this season with a chip for not being recognized for their success. That being said I'm nervous their early success is going to have them mentally thinking about next week in Athens more than helping Mark Stoops have another piece of Kentucky history with focus on tonight in Lexington.
That doesn't mean I think the Cats are going to fall to LSU. Instead I think they give up an early lead and work their way back to showcase their mental strength by overcoming some adversity. This should be another fun game to watch.
Prediction: Kentucky 28, LSU 24
---
#1 Alabama at Texas A&M
8:00 pm | College Station, TX | CBS
I wish I could say the Aggies stood a chance, they don't. This one will be over in the first quarter.
Prediction: Alabama 54, Texas A&M 14