Now Manchester City has equal the run of Liverpool in the early 1980s to win four Carabao Cup trophies in a row. What a great success gained by Pep Guardiola and his players. As a core Liverpool fan I congratulate Man City as they has got the same record as Liverpool. But, I am just worried that Man City will win fifth in a row next season. Lol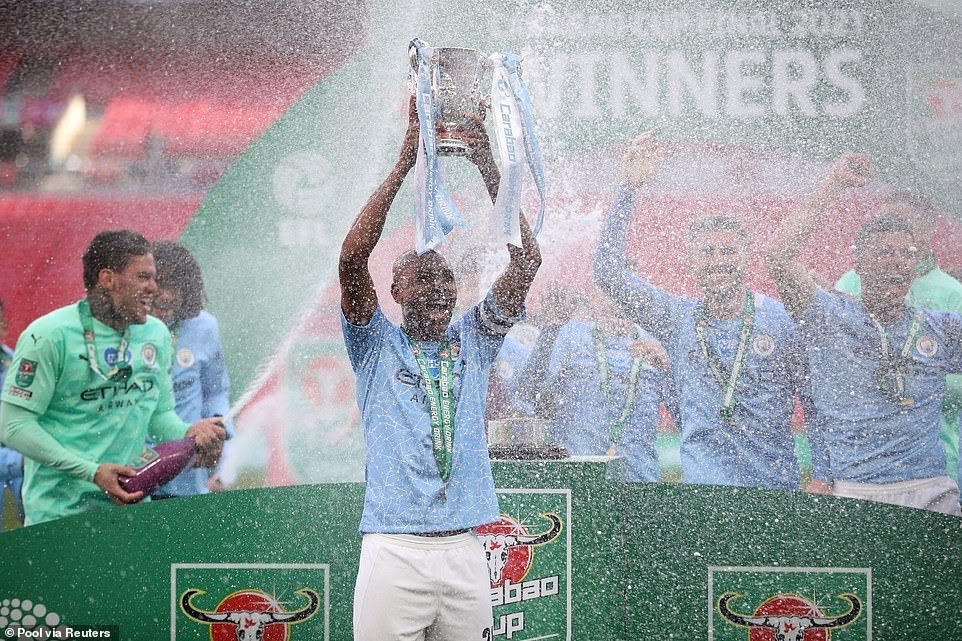 Source
No. It must be Liverpool winning the Carabao Cup in the next season. I hope so. It will be a great competition in England next year, Man City and Liverpool will not only fight for Premier League trophy but also, to win Carabao Cup. If Man City win Carabao Cup next season, then The Citizens is the only team to win it fifth in row. And Pep Guardiola is the most successful manager in the competition.
To win a competition four time in a row is such a great success. It's not easy to have it. But both teams have done it perfectly. So now I admit Man City under Pep Guardiola is a great team of Premier League in the history. Poor Liverpool is really a pity this season, it could be they will win nothing this season. The injured players is the culprit.
Manchester City Won Over Tottenham Hotspur
Manchester City beaten Tottenham Hotspur to win their fourth title in a row 1-0. The only goal was scored by Laporte, a central defender. I didn't watch the live broadcast, I just watched the match record on youtube. I confess it was a tough game.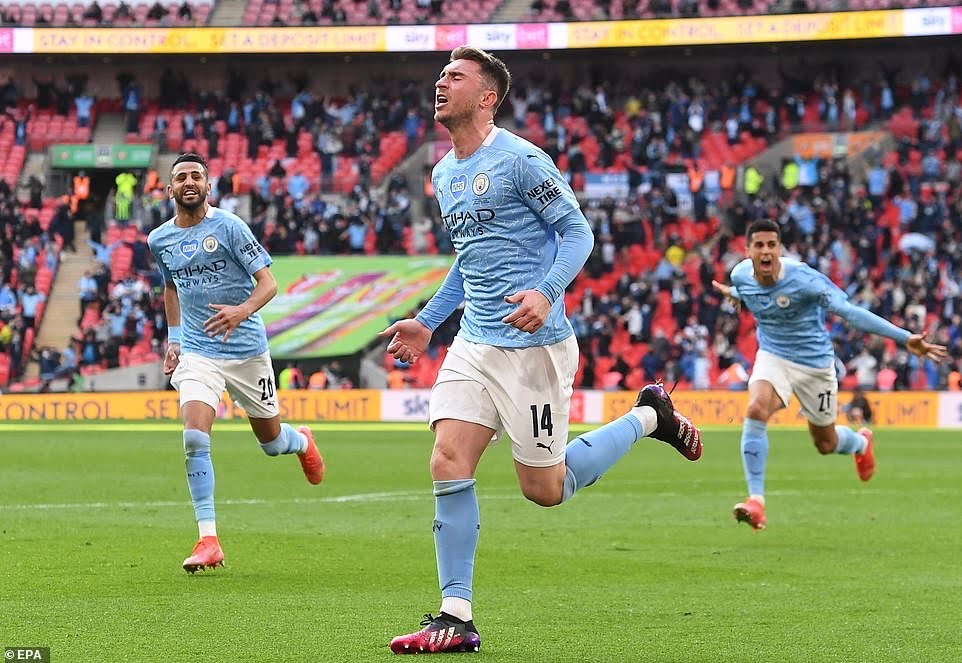 Source
It was a great match and Man City mastering the ball possesion. They had a lot of chance, many shot on goals, but unfortunately they could only scored one goal.
Winning one goal is more than enough to lift the trophy. You know, Sergio Aguero and Ronaldinho are among the players who are so happy as they played and won the title fourth in a row. They miss none of four titles. For sure, it's a record for them
It's absolutely a great achievement by Pep Guardiola. He lead the team to win four times in row, is an amazing work. Not only Carabao Cup title, Pep will win Premier League Title as well this season, may be next week. And they still have a huge chance to win Champions League Title.
Spurs Players Were So Emotional
I do understand how's the sad feeling of Tottenham Hotspur players. They have played very well, unfortunately they lost to Man City. One of player was so emotional, he is the striker, Son Heung-min. He was in tears. Son is the best player of Spurs, he was so sad since he could not give Spurs a title this season.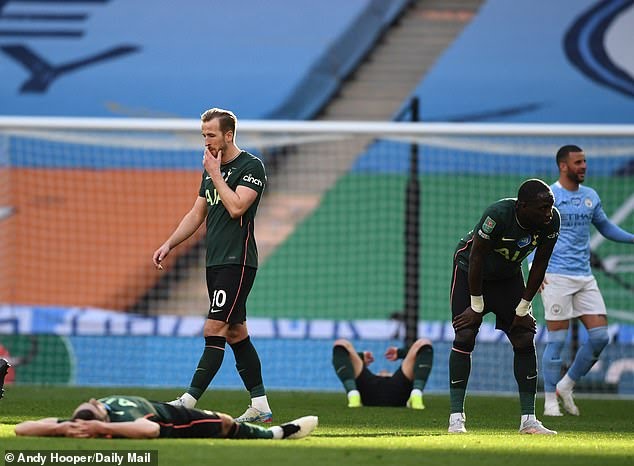 Source
I think it's not only Son in tears but also Harry Keane. Keane is the star player of Spurs, but he was unable to score in the final match. We know that everyone hope Keane may contribute on the game. However, finally he must admit that Man City is more superior than his side.
Liverpool and Man City Hold The Record
My favorite teams, Liverpool hold the record of four time in row to win Carabao Cup since 1980. And finally Man City make the same record in 2021. It's 41 years old record owned by Liverpool. It means Man City is a great successful team as well. It's like when Man City won their Primer League again after 41 years. So, number 41 is so important for The Citizens.