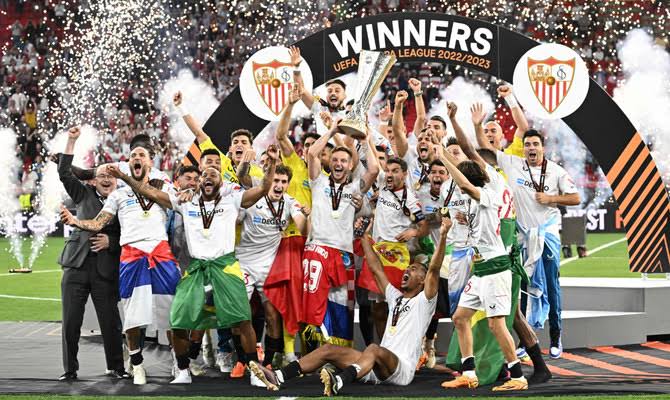 Source
Big congratulations to the spanish giant Sevilla as they successively claim the Europa league title after defeating AS roma in a penalty shoot out. It was a disappointing night for José Mourinho as his side couldn't hold down to their 1 goal lead in the 35th minute which was scored by paulo dybala. An own goal from Gianluca Mancinie lead to the equalizer, which brought the game down to a penalty shoot out.
Sevilla comfortably won the penalty by 4goals to 1, giving them the 2022/23 Europa League Trophy.
Congratulations once again to sevilla.
Thanks for reading, Please do well to follow me