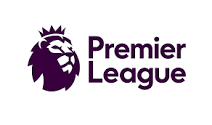 Heute wird der 37. Spieltag in der Premier League komplettiert.
Today the 37th matchday in the Premier League will be completed.

vs.

Southampton spielt zu hause gegen Liverpool. Liverpool muß das Spiel gewinnen um den Druck auf ManCity zu erhöhen. Bei einem Auswärtssieg wäre am letzten Spieltag alles möglich. Ich tippe 1:3 Auswärtssieg.
Southampton plays Liverpool at home. Liverpool need to win the game to increase the pressure on Man City. Anything would be possible with an away win on the last matchday. I bet 1:3 away win.
Funny match @all
Best regards & Glück auf
sportfrei