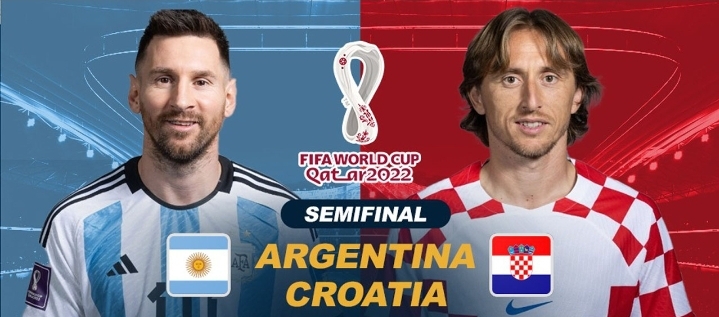 The world greatest footballers hopes of winning the only trophy left to add to his cabinet is now with in reach. Lionel Messi put on a masterclass and helped his Argentina side to a comfortable win over a dogged Croatian team. 3 - 0 would usually flatter a sides performance, but Argentinas win was well deserved and 3-0 could have been a lot more. For me this was Argentinas best performance of the tournament. Form start to finish, the chance of Argies loosing was never in danger. They looked so comfortable, looked strong all over the pitch. Thats not saying Croatia were bad, not at all, but the Argies were just on fire.
Argentina have now reached the World Cup final for the sixth time, doing so in two of the last three competitions. Only Germany (8) have reached more finals in the competition than Argentina, who are level with Italy and Brazil, who have also reached 6 semis.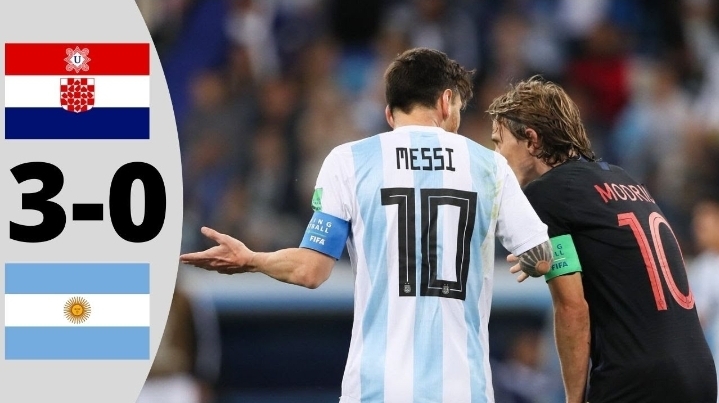 They are just the second team in World Cup history to win two different semi-finals by a 3+ goal margin, ghe other team being Germany, also winning 6-1 versus USA way, way, way back in 1930.
STAT OF THE DAY: This was the biggest World Cup semi-final victory while keeping a clean sheet.

@GOLDROOSTER steamrolls past @THEKITTYGIRL and looks to face @stickitupboys (FRANCE) should they ease passed @silverd510 (MOROCCO).

40+yr old, trying to shift a few pounds and sharing his efforsts on the blockchain. Come find me on STRAVA or actifit, and we can keep each other motivated .

Proud member of #teamuk. Teamuk is a tag for all UK residents, ex-pats or anyone currently staying here to use and get a daily upvote from the community. While the community actively encourages users of the platform to post and use the tag, remember that it is for UK members only.
Come join the community over on the discord channel- HERE

Want to find out more about gold and silver? Get the latest news, guides and information by following the best community on the blockchain - #silvergoldstackers. We're a group of like minded precious metal stackers that love to chat, share ideas and spread the word about the benefits of "stacking". Please feel free to leave a comment below or join us in the community page, or on discord.