Even if you're a rubbish footballer, you can still be a winner with one of the coolest footballer names of all-time.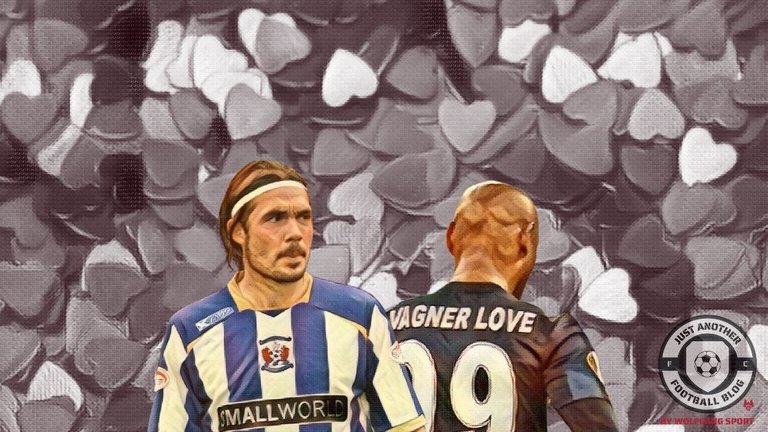 14. Harry Daft
Daft means someone that is silly or foolish in English slang which doesn't serve Harry Daft very well. He was far from that as he won the FA Cup in 1894 with Notts County and also played first-class cricket.
13. Creedence Clearwater Couto
The Brazilian journeyman's parents named him after American rock band Creedence Clearwater Revival. Not the smartest idea as it's both difficult to write and pronounce in Portuguese. It's probably easier to just call him his other name Paulista. At least his name has given him some fame as he's only played in the lower Brazilian divisions.
12. Vagner Love
Back in 2012 Vagner Love had an interview with Playboy Brasil and spoke about the orgies he got involved in while playing in Brazil and Russia. His birthname is Vágner Silva de Souza but the interview makes sense now as he was given the surname Love as a result of his playboy lifestyle.
11. Norman Conquest
The Aussie keeper played 11 times for the national team and is inducted into the Football Federation Australia Hall of Fame. He shares the name with the 11th-century invasion of England by an army of thousands of Normans, Bretons, Flemish and other French provinces.
10. Danny Invincible
Australian Danny Invincible reached the heights of English League Two with Swindon Town and scored a goal on the last day which kept them in the Football League. He was very close to being capped at international level but suffered from back and hamstring injuries which he tried to solve by changing the position in his car seat. Not so invincible.
9. Anthony Philip David Terry Frank Donald Stanley Gerry Gordon Stephen James Oatway
Uhh...yes. I wish I was joking. This was the full name of former midfielder Charlie Oatway. His parents were both fans of QPR and when deciding what the name would be of their son, they decided to name him after the entire 1973 QPR first team.
8. Segar Bastard
He played for England way back in 1880 and became one of the most regarded international referees after his playing career. Bastard was also a big gambler and a fan of horse racing.
...I'll be back tomorrow with the final list of the coolest names in world football.
---
YES, ANOTHER FOOTBALL BLOG...
Football Blog FC is a spin-off of Wolfgang Sport, an American and British sports blog I created in 2017. The beautiful game isn't what I remember it to be as a kid and using satire is my way of coping with it. FBFC was created to write about football with a bit of fun reflecting the current state of football.