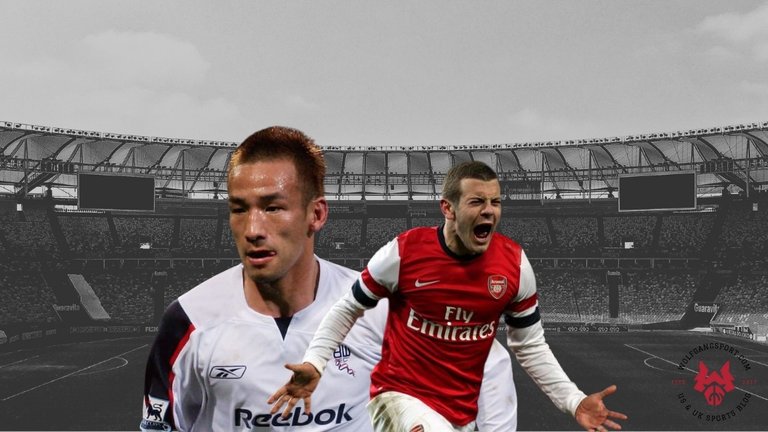 G'day Hive. Writing this one takes me back in time to the good ol' days in the Premier League bringing back some great memories. Lets take a look at some of the most overrated players in English Premier League history. Tomorrow I'll post the final four on my list. Let me know who you think might be on it!
John Obi Mikel
We start off with John Obi Mikel. It was never going to be easy for Mikel in his 11 years at Chelsea trying to emulate Michael Essien and Claude Makelele. He was quick and able to use both feet but at times he was unreliable though and netted just one goal and ten assists in 249 games.
Although a solid squad player, he was often overhyped and overrated. Some argue that Mourinho did him wrong by playing him too far back in midfield. Mikel certainly did lose a lot of the creative spark he had from his younger days which drew comparisons to players like Zinedine Zidane, Paul Scholes and Steven Gerrard.
Owen Hargreaves
Owen Hargreaves was unique, becoming the only player to play for England without having lived in the UK and only the second player to represent the Three Lions without playing in the English football system. Hargreaves grew up in Canada before playing for Bayern Munich for seven years.
Manchester United signed Hargreaves for £17m in 2007 to fill the void left by Roy Keane. His speed and excellent set piece delivery was rarely seen in his 5 years with the club, making only 39 appearances in a career completely derailed by injuries. Sir Alex Ferguson signed 105 players during his time as Manchester United manager and he's mentioned Hargreaves as one of his most disappointing transfers of his career
Jack Wilshere
The technically gifted and agile Jack Wilshere has been able to play multiple positions in midfield and is known for his vision, leadership and his movement. He came through the Arsenal youth ranks and became the youngest ever Arsenal player to debut in the league at 16 years and 256 days.
Unfortunately for Wilshere injury has hampered his career and has slowed down considerably to his younger days when he was considered one of the hottest prospects in the Premier League. In 2021 and at the age of 29 he became a free agent and had been training with the Gunners without a club. No wonder Roy Keane once called him the most overrated player on the planet.
Hidetoshi Nakata
One of the greatest Japanese players of all-time, Nakata played in three World Cups and lit up the 2002 World Cup held in Japan and South Korea. The Japanese 'David Beckham' has arguably had a better career off the field then on it, considered a fashion trailblazer and icon.
Nakata was able to forge a solid career in Italy playing for Perugia, Roma, Parma, Bologna and Fiorentina. In his only Premier League season Nakata played 21 league games for Bolton Wanderers scoring just the single goal Known for his technical ability, vision and creativity, it was for from what he delivered during his single Premier League season and he retired at the end of the season at the age of 29.
THANK YOU FOR YOUR SUPPORT!
All the way from the Land Down Under, I created Wolfgang Sport as I enjoy writing and watching British and American sports. Started in 2017, I started the blog as a way to connect my passion for sports in the US & UK.
---
Originally posted on Wolfgang Sport x Blockchain. Hive blog powered by ENGRAVE.