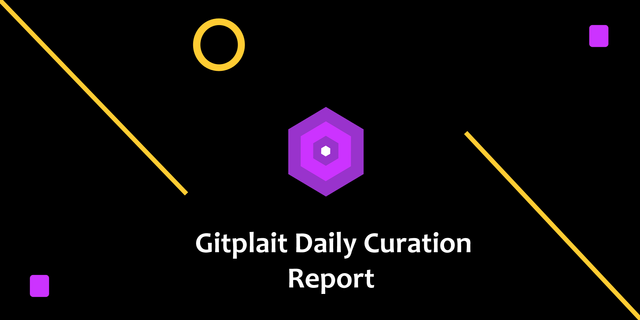 This is the day 2 report of the Gitplait community curation, engagements mods activities.
Our moderators/curators are actively working to provide some feedback and engagements. For today, unlike yesterday where we had a tie in activities, @gitplait-mod1 engaged more than @gitplait-mod2. However, we appreciate the effort from the two wonderful guys working behind accounts.
Activities
Post curated per user
We curated on 16 posts today; we did 17 yesterday. We could spread more than we did, but we aim to give better values on the posts. The chart below shows the authors we voted on.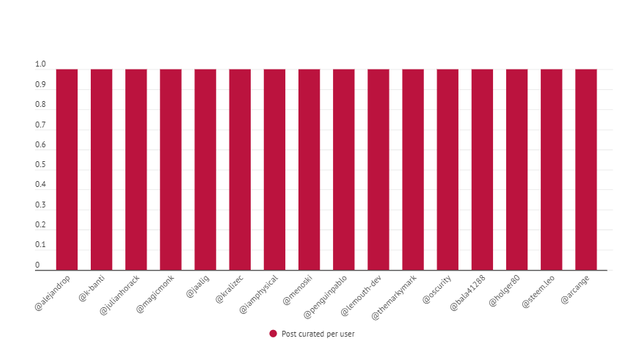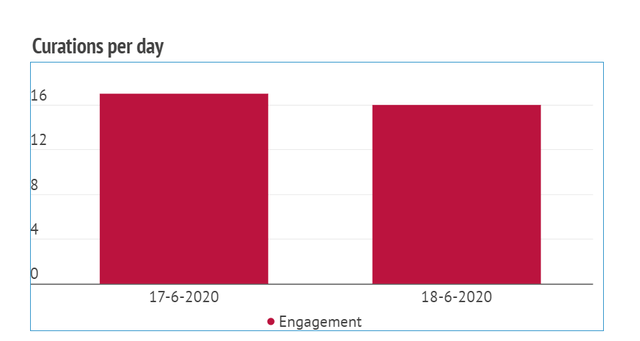 That is all for our activities today. We will provide more statistics as we grow this community/project.
@gitplait curation account currently hold 1918 Hive Power. To support the growth of our community consider delegating to us. 10HIVE, 20HIVE, 50HIVE, 100HIVE, 200HIVE, 500HIVE, 1,000HIVE, 10,000HIVE, 100,000HIVE
We give back 80% of the curation reward to the delegator. Also, to could follow our curation trail on Hive.vote with thislink