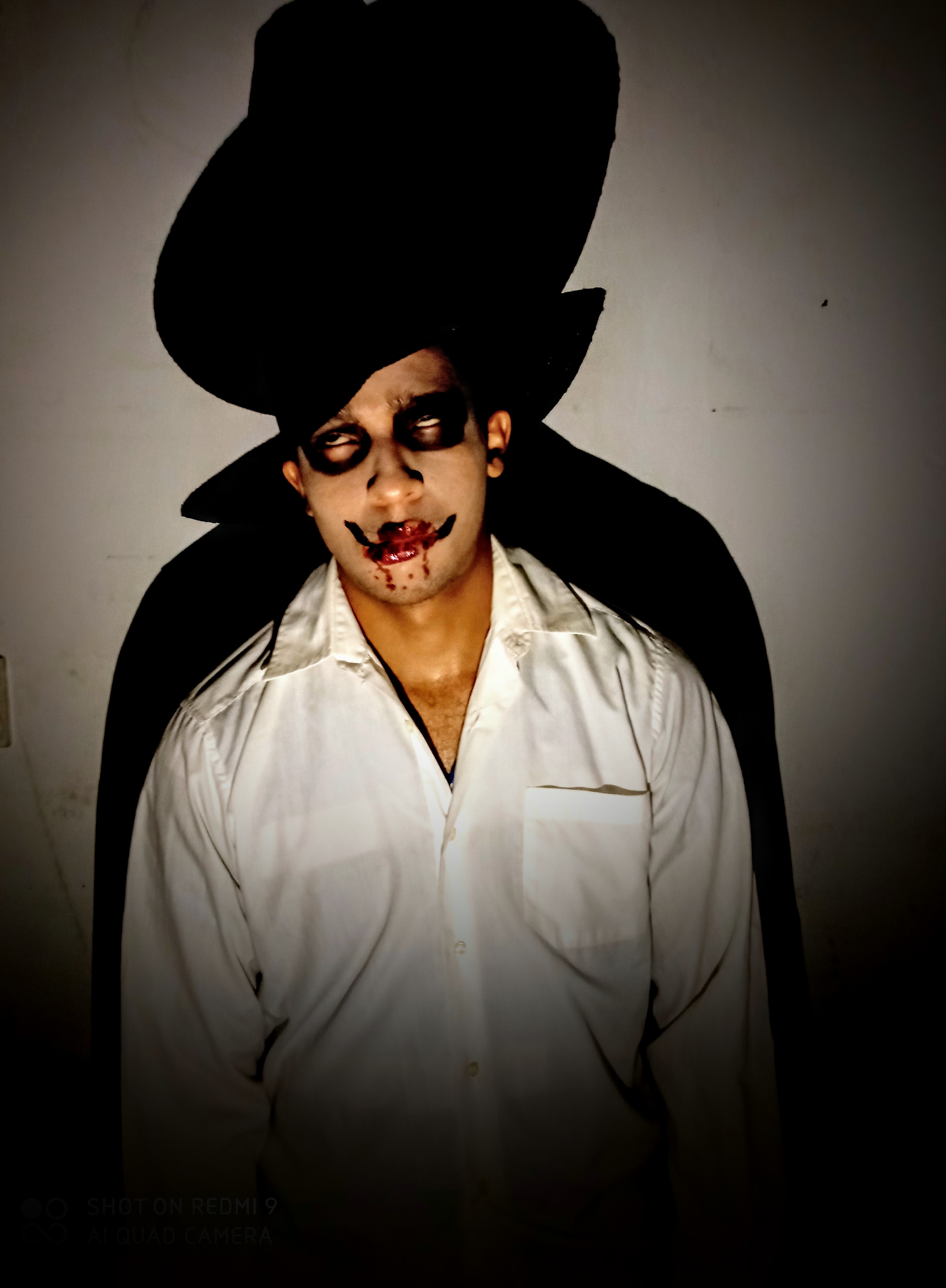 Today, participating in the

@mayifiestas

initiative of horror legends makeup.
El día de hoy participando en la iniciativa de

@mayifiestas

de maquillaje de leyendas de terror.
Post original
I decided to make a makeup inspired by a famous character from Venezuelan folklore which according to legend is the banshee of a young man who murdered his father. They say that if its whistling is heard nearby there is nothing to fear, because it is far away, but if it is heard far away it means that it is close, if its whistling is heard the only thing that can save the person from death is the barking of a dog, chili pepper or a whip.
Yo decidí realizar un maquillaje inspirado en un personaje famoso del folklore venezolano el cual según la leyenda es el alma en pena de un joven que asesinó a su padre. Dicen que si su silbido se escucha cerca no hay nada de que temer, porque está lejos, pero si se escucha lejos significa que está cerca, si se siente su silbido lo único que puede salvar a la persona de la muerte es el ladrido de un perro, ají o un látigo.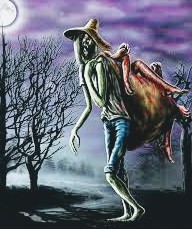 Fuente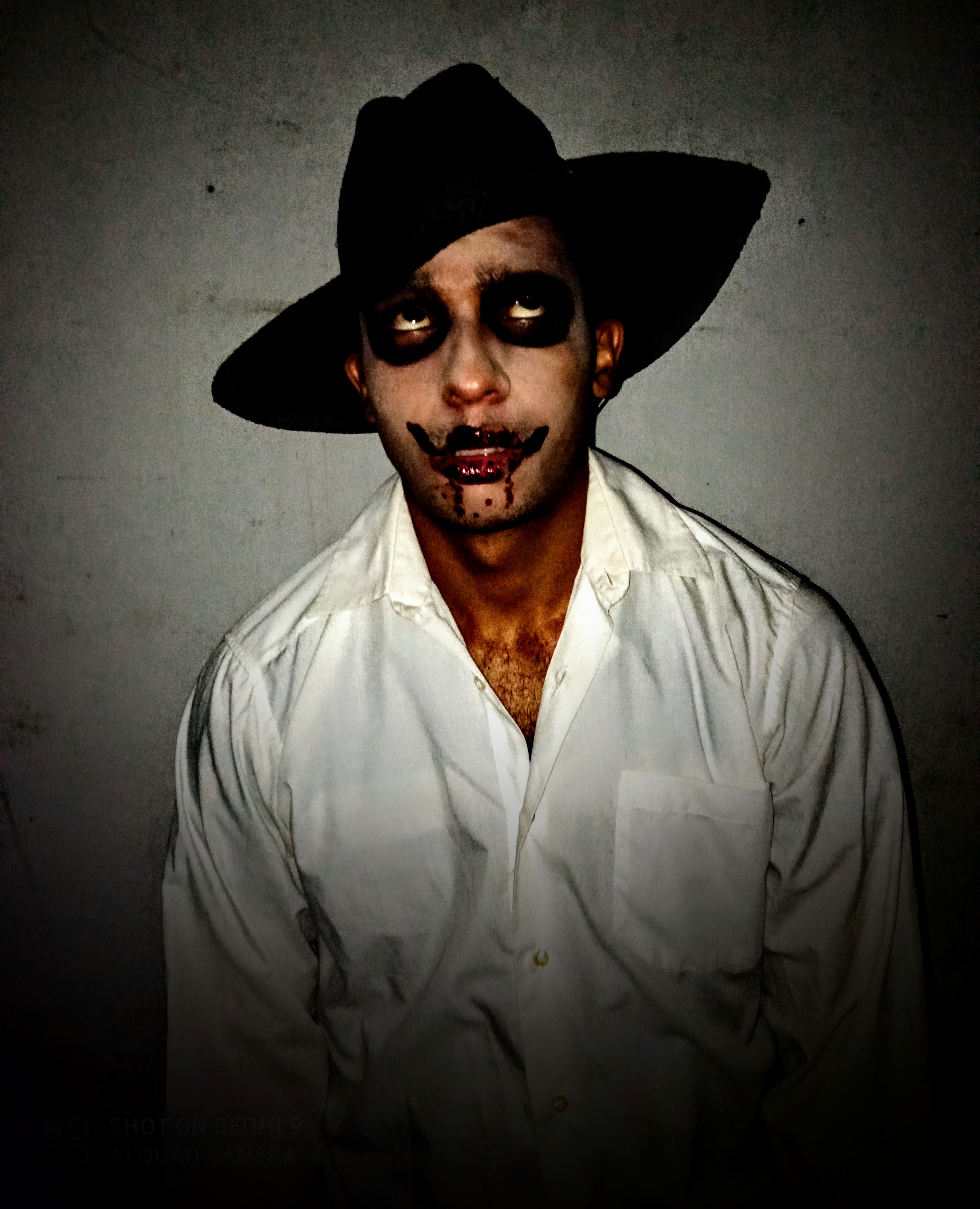 The first thing I did was wash my face with soap and water.
Lo primero que hice fue lavar mi cara con agua y jabón.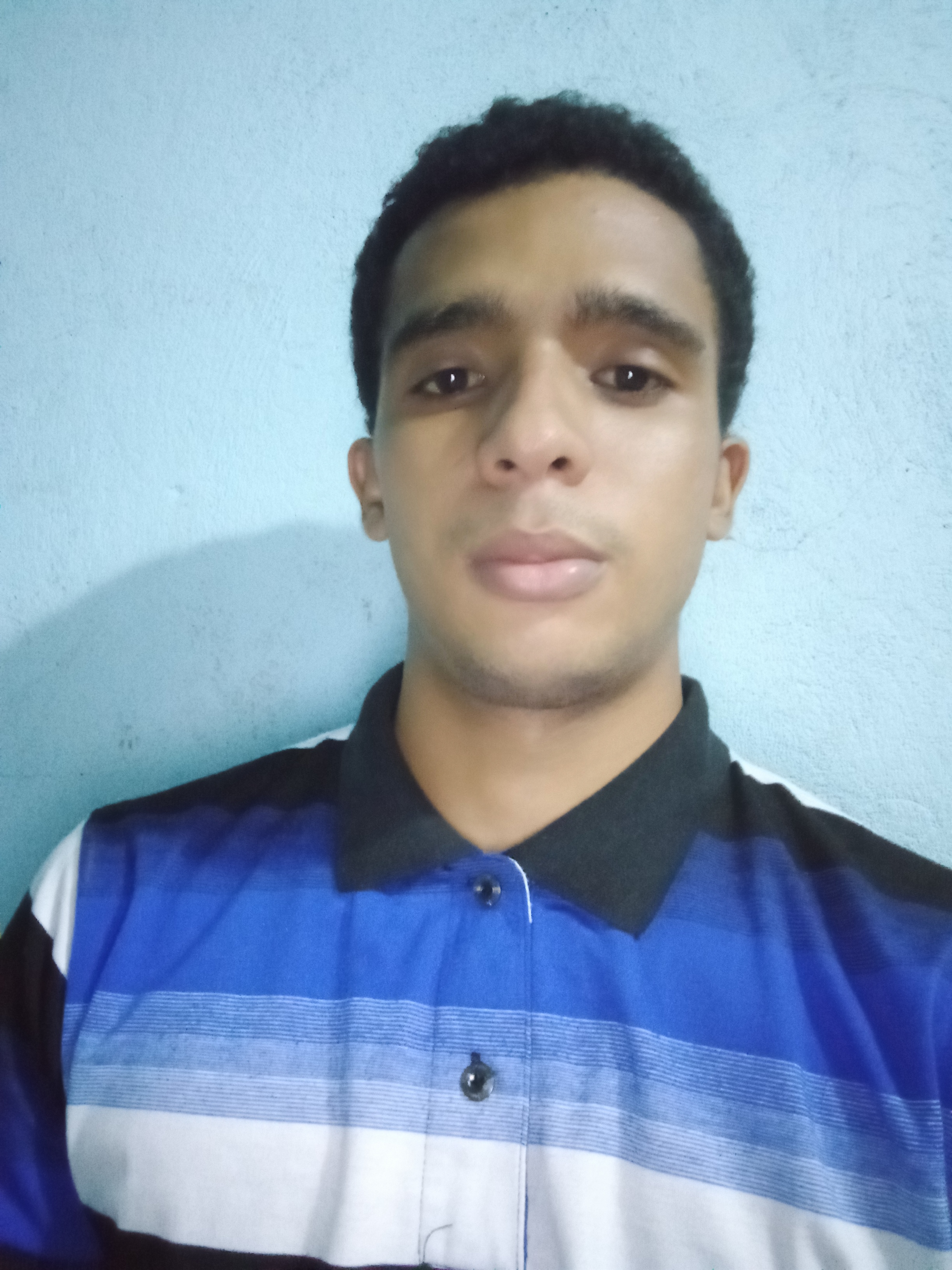 Then I applied a very white foundation and powder.
Luego apliqué una base y polvo muy blancos.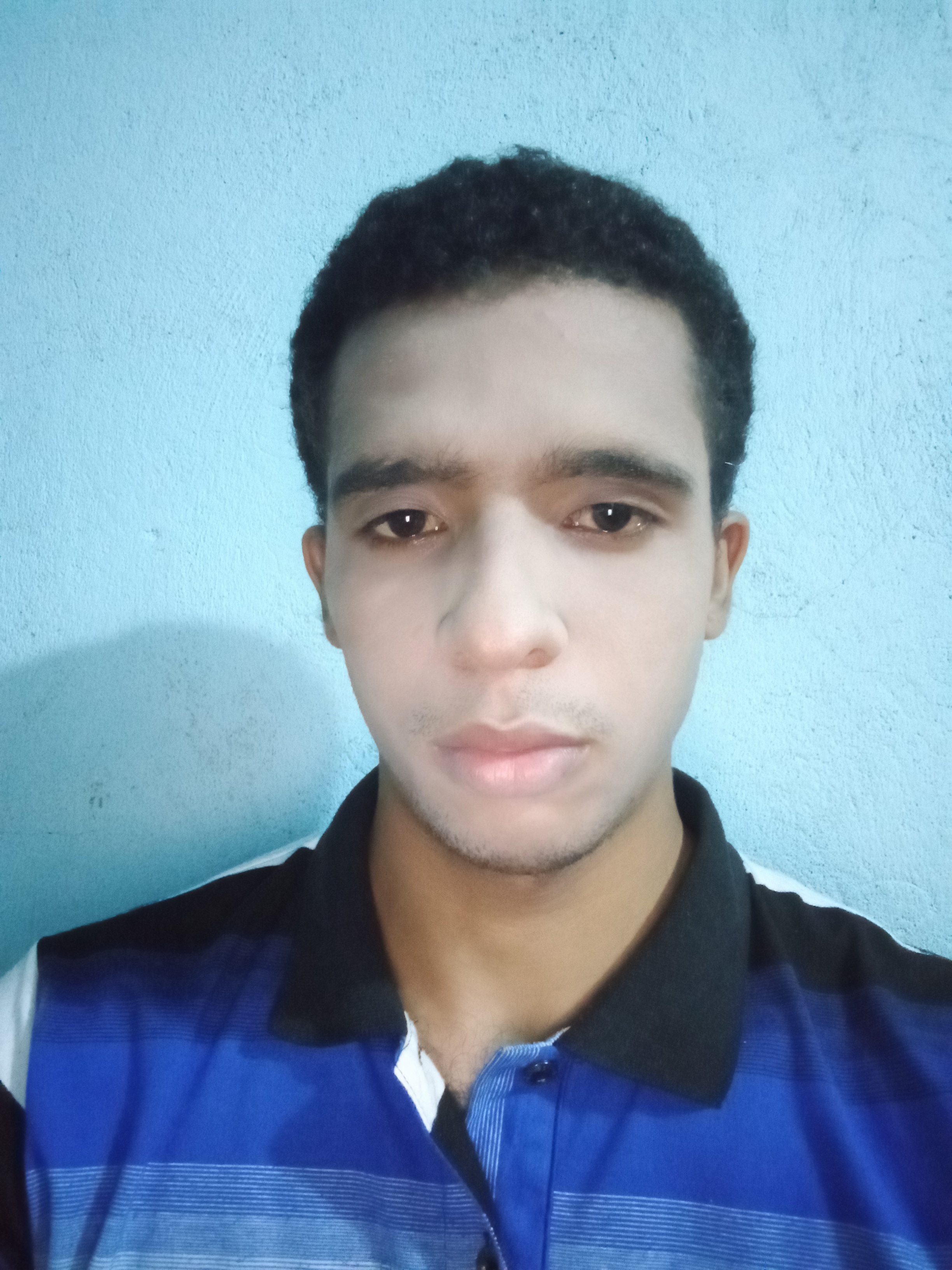 Around the eyes I made a black circle.
Al rededor de los ojos hice un círculo negro.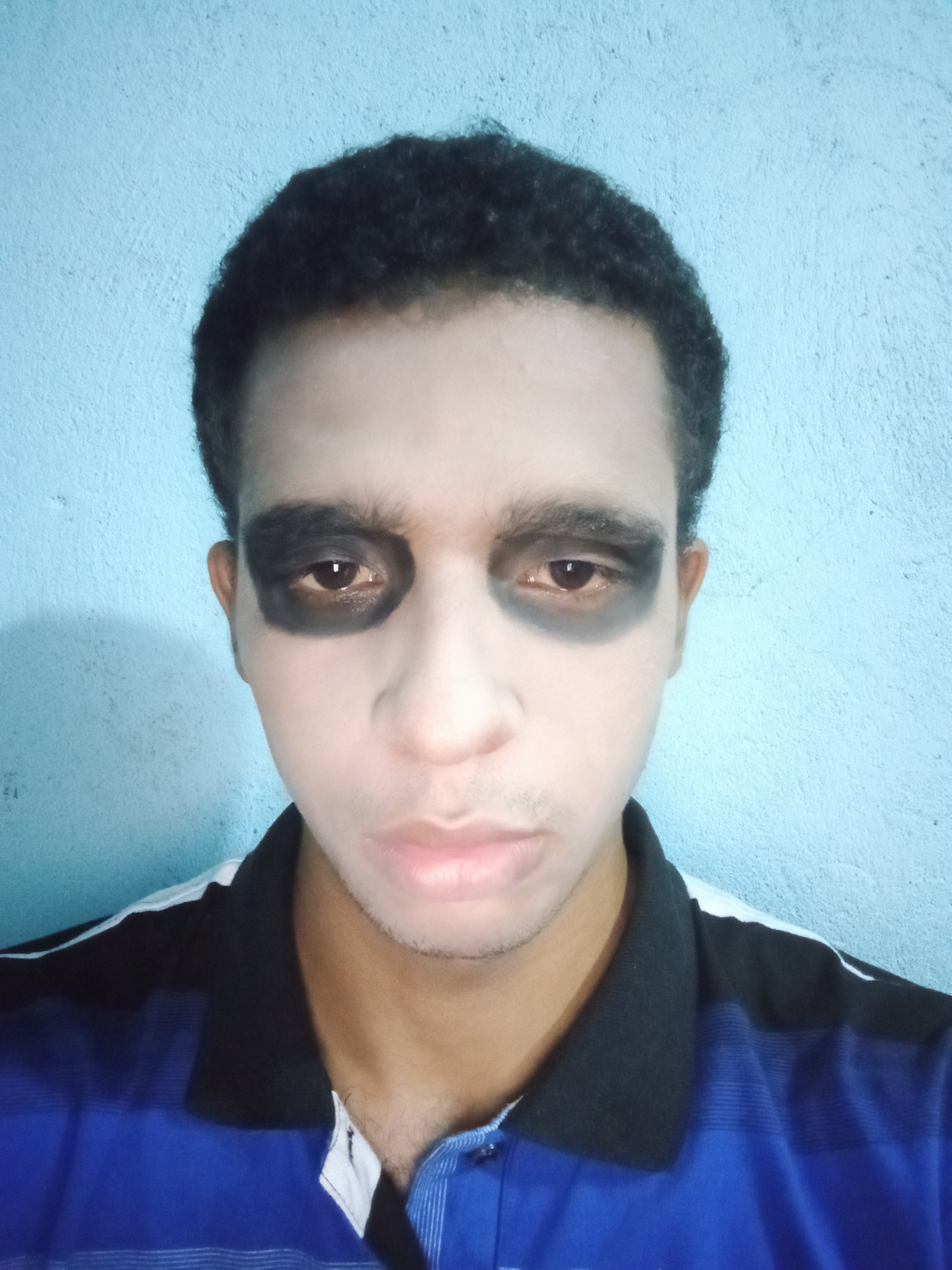 In the mouth I put some red and black paint to simulate blood.
En la boca coloqué un poco de pintura roja y negra para simular la sangre.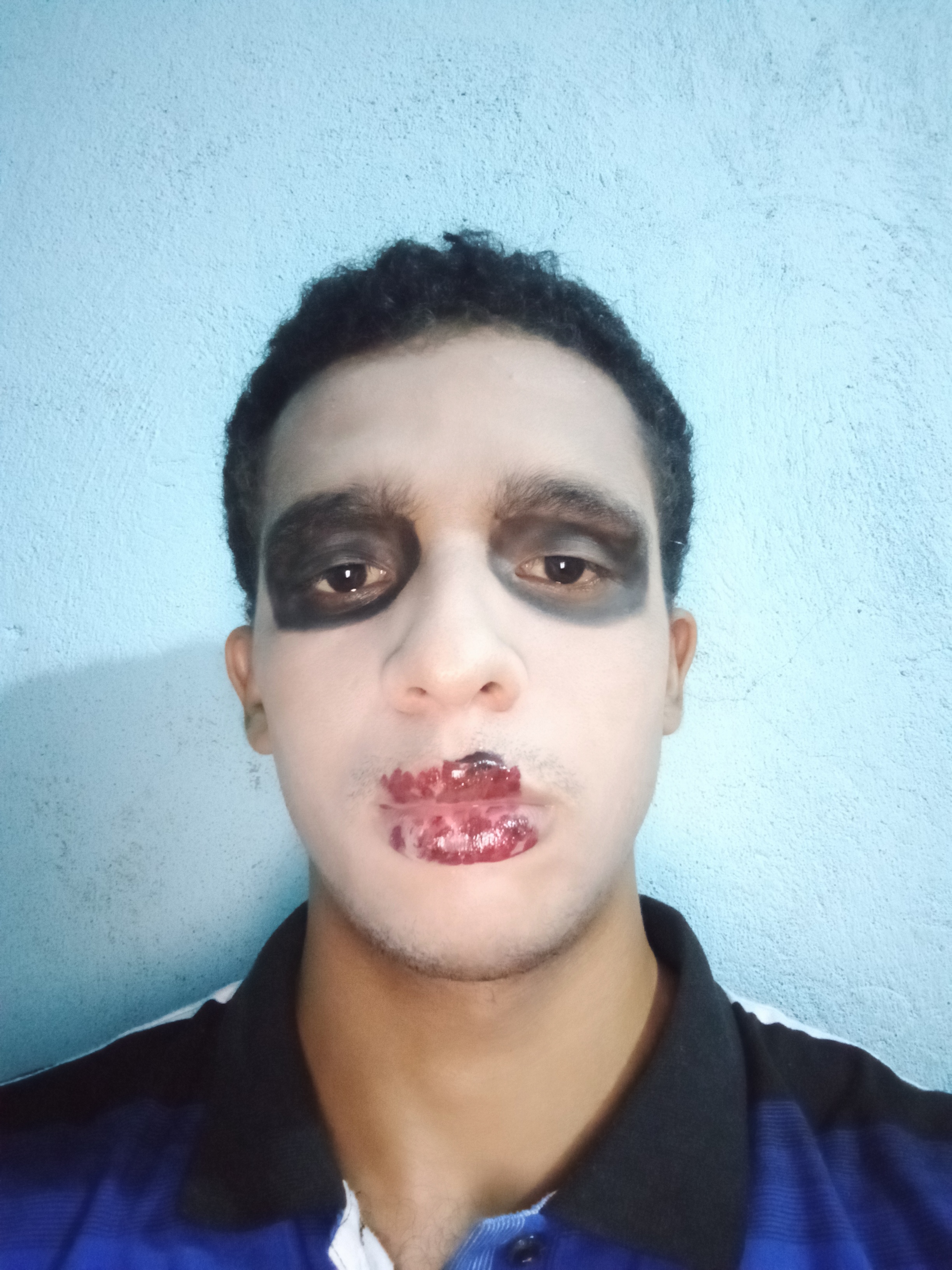 On each side of the mouth I gave a few touches of black paint.
A cada lado de la boca di unos toques de pintura negra.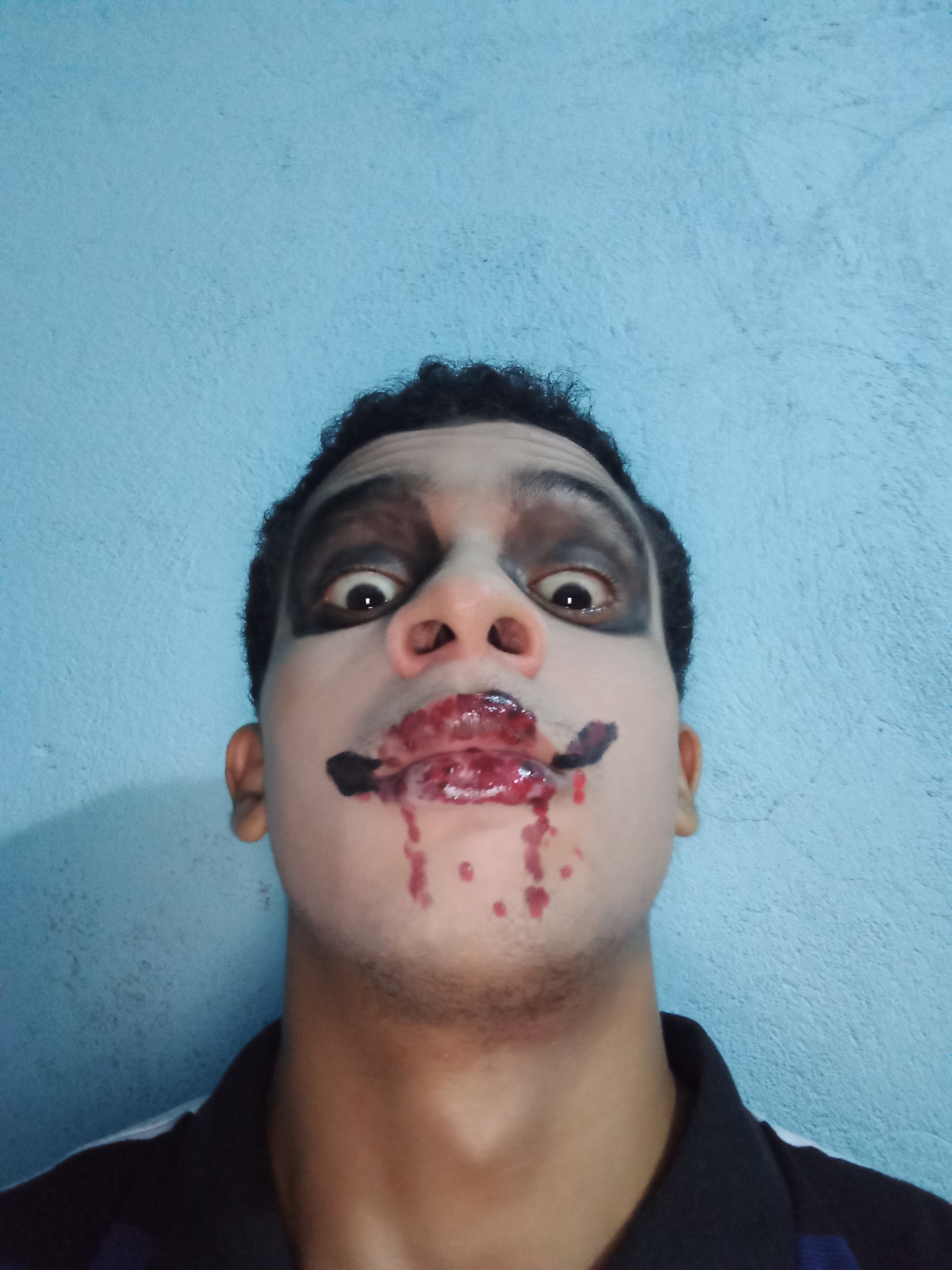 <div And voila, we have our makeup inspired by the Venezuelan legend the silbón. I thank @mayifiestas for the invitation.
Y listo, tenemos nuestro maquillaje inspirado en la leyenda venezolana el silbón. Agradezco a

@mayifiestas

por la invitación.