Hola familia
#makeuppower
, es mi primera publicación en esta comunidad soy nueva en la plataforma y me llamo mucho la atención esta comunidad. Y me fascino leer esta iniciativa espero tenga tiempo todavía de participar pero igual me voy a presentar.
De pequeña me gustaba mucho el maquillaje pero con el tiempo fui limitando un poco su uso así que hoy estoy un poco nueva este arte.
Me pareció muy interesante explicar que expresa mi maquillaje porque a veces solo uso labial y en ocasiones voy un poco más allá. Pero esta vez es algo nuevo también para mí espero la opinión de ustedes para mejorar.
Desde que inició la cuarentena, no he podido visitar mi lugar favorito por eso hoy quiero mostrarles mi maquillaje está inspirado en el mar.
Hello #makeuppower family, this is my first post in this community, I am new to the platform and I was very interested in this community. And I was fascinated to read this initiative I hope I still have time to participate but I'm still going to introduce myself.
When I was a child I loved makeup but over time I was limiting its use a little so today I'm a little new to this art.
I found it very interesting to explain what my makeup expresses because sometimes I only use lipstick and sometimes I go a little further. But this time it's something new for me too, I'm waiting for your opinion to improve.
Since the quarantine started, I have not been able to visit my favorite place so today I want to show you my makeup is inspired by the sea.

¿Qué transmite mi maquillaje?
Inicialmente transmite rebeldía, porque a pesar que el tiempo pasa y en ocasiones pensamos que no encajamos en una actividad, aquí estoy retomando algo que siempre me gustó, el maquillaje y que había descuidado pero con ustedes espero aprender y demostrar que puedo adaptarme a los cambios, y además por eso quise escoger como motivación el mar activo a pesar de los años, subversivo y bravío pero incansable como me siento hoy.
What does my makeup transmit?

Initially it transmits rebelliousness, because even though time passes and sometimes we think that we don't fit in an activity, here I am taking up again something that I always liked, makeup and that I had neglected but with you I hope to learn and show that I can adapt to changes, and also that's why I wanted to choose as motivation the active sea despite the years, subversive and brave but tireless as I feel today.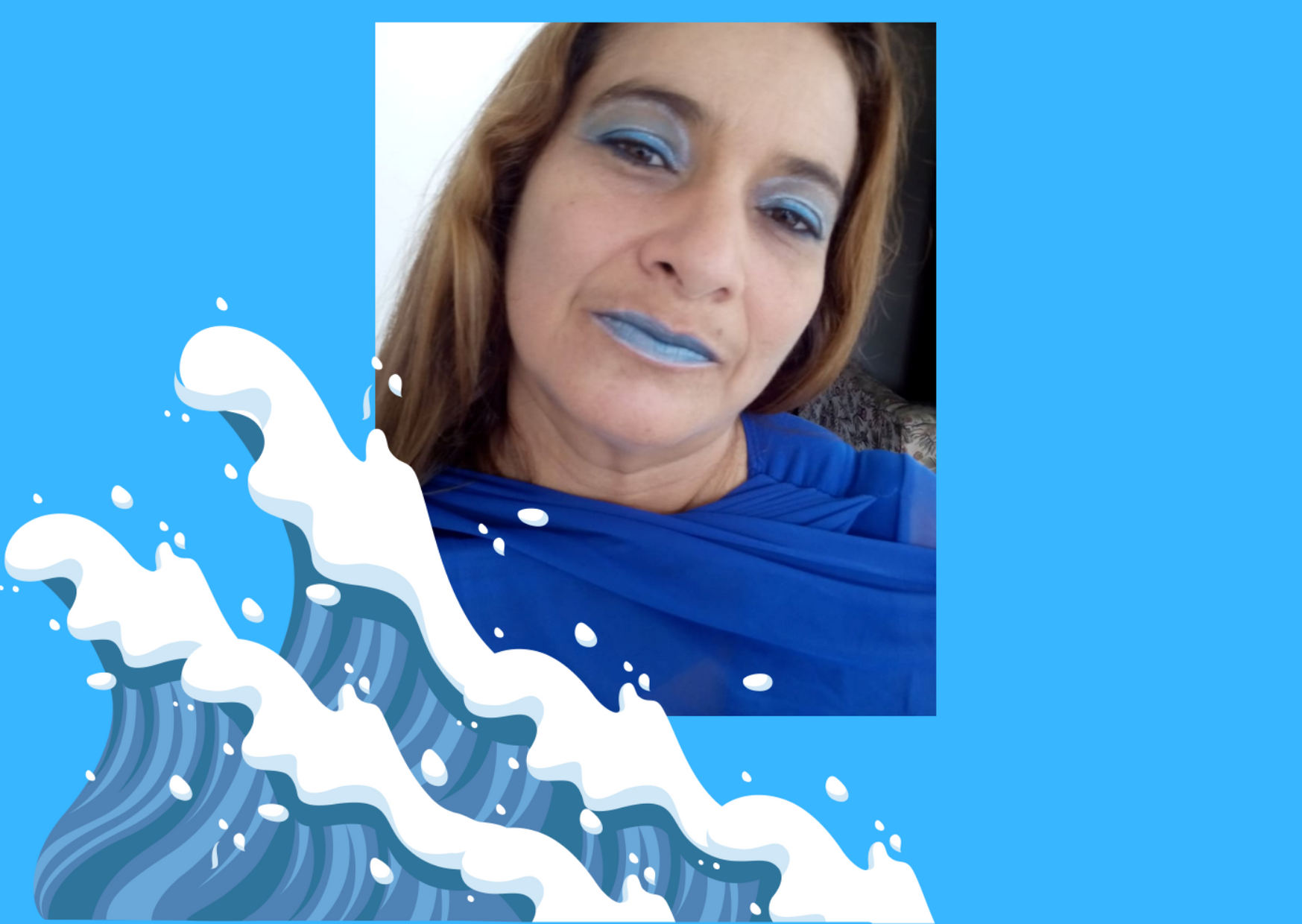 Maquille mis ojos en diferentes tonos azules como la multiplicidad de colores que presenta el mar y delinee con lápiz plateado para representar la espuma pero esta vez es diferente es brillante como a partir de ahora quiero estar.
I made up my eyes in different shades of blue like the multiplicity of colors that the sea presents and lined with silver pencil to represent the foam but this time it is different as from now on I want to be.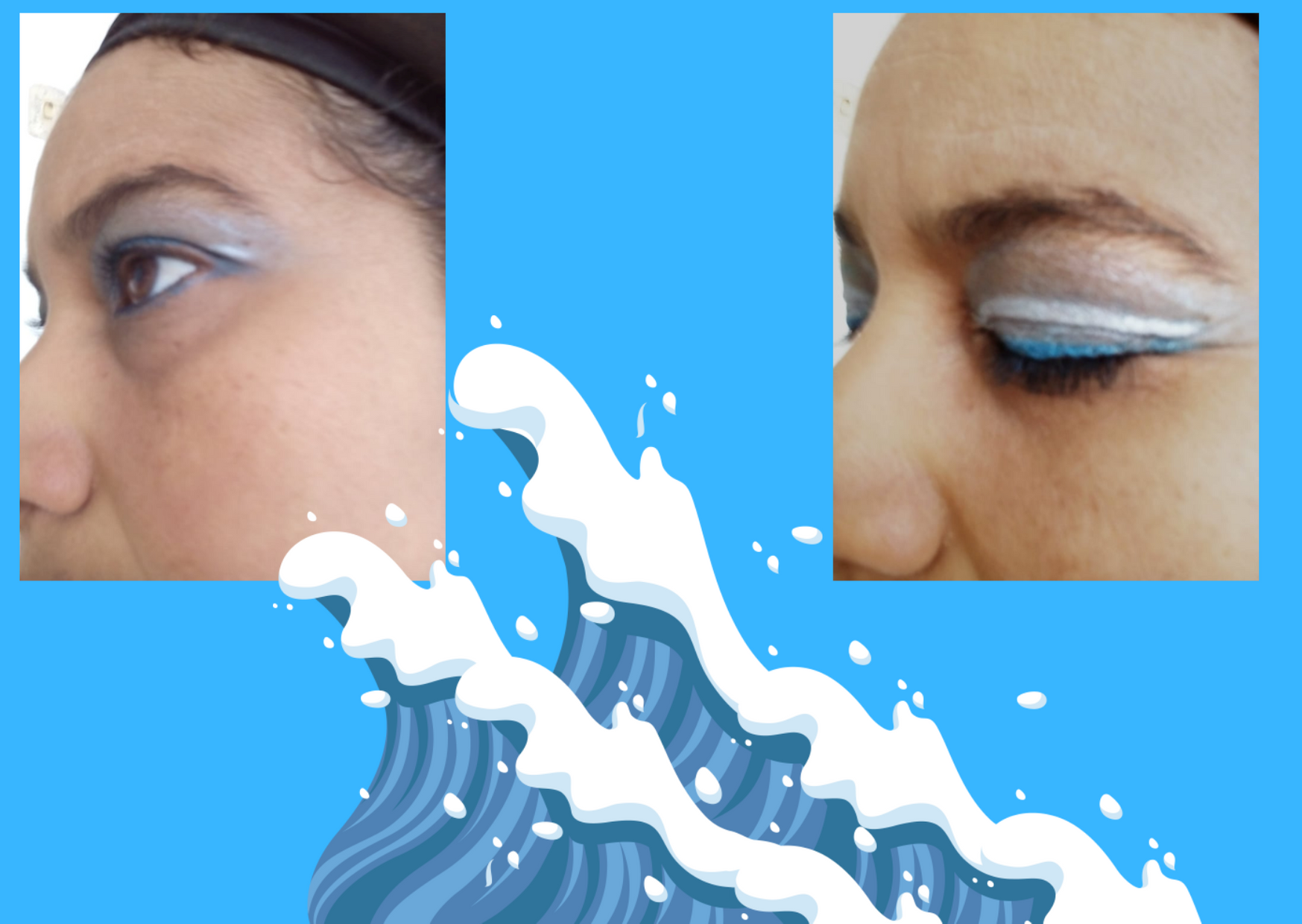 Los labios azules delineados con lápiz plateado para darle brillo y demostrar que estoy dispuesta a cambiar.
The blue lips lined with silver pencil to give it shine and show that I am willing to change.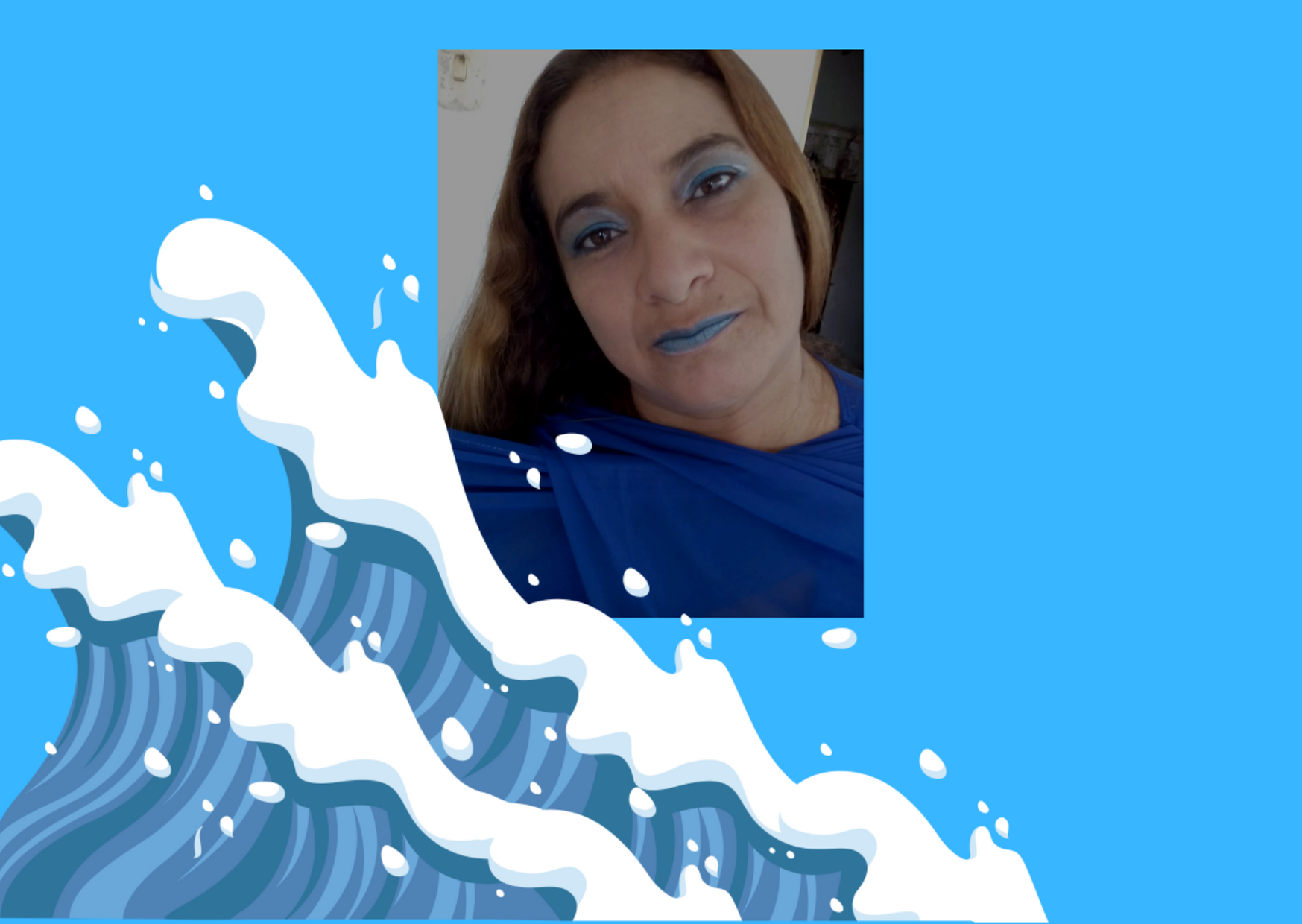 Me encantó esta iniciativa, muchas gracias @lolysacc y @marytp20 por darnos la oportunidad de expresarnos a través del maquillaje. Quiero invitar a @alblin16 y @dobleapg a participar en esta iniciativa. ¿Qué transmite tu maquillaje?
I loved this initiative, thank you so much @lolysacc and @marytp20 for giving us the opportunity to express ourselves through makeup. I want to invite @alblin16 and @dobleapg to participate in this initiative. What does your makeup convey?
Traducido con www.DeepL.com/Translator
Fotos propias en aplicación CANVA.COM
Translated with www.DeepL.com/Translator
Own photos in CANVA.COM application