Hello hivers
How is everyone doing today 🙂hope you had a wonderful day or I hope you are having a wonderful day. I'm so glad to be back on the blockchain and to be posting in this wonderful community. Today I'm going to be making a tutorial on a colorful makeup which is easy and takes no time. Let's get to it, sit back and relax as I show you my makeup for today.
¿Cómo están todos hoy? Espero que hayan tenido un día maravilloso o espero que estén teniendo un día maravilloso. Estoy muy contento de estar de vuelta en la cadena de bloques y de publicar en esta maravillosa comunidad. Hoy voy a hacer un tutorial sobre un maquillaje colorido que es fácil y no toma tiempo. Vamos a hacerlo, siéntate y relájate mientras te muestro mi maquillaje para hoy.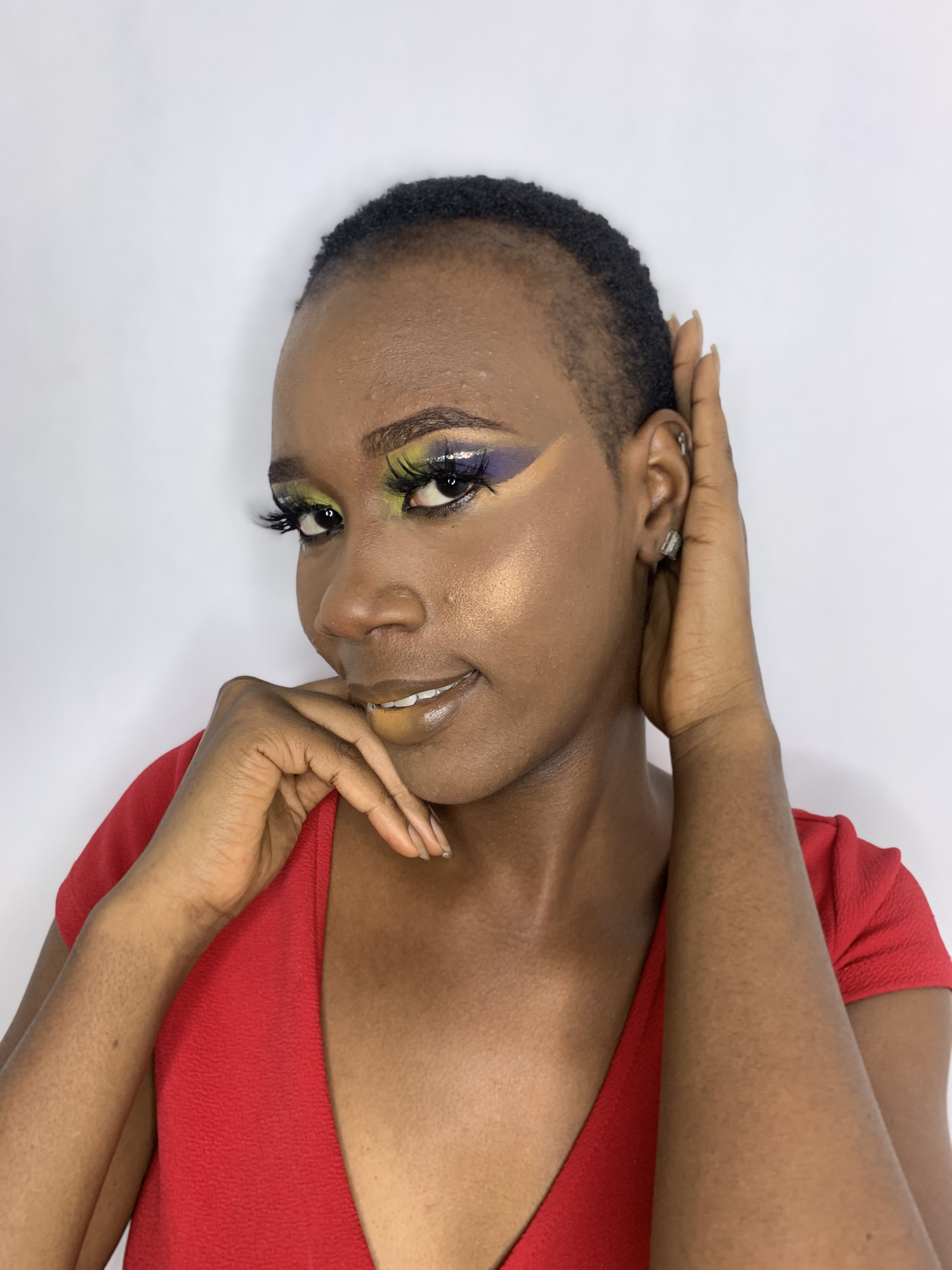 | Requirements | Requisitos |
| --- | --- |
| 🌺Brown eye pencil | 🌺Lápiz de ojos marrón |
| 🌺 Avour eyeshadow primer | 🌺 prebase para sombras de ojos de avour cosmetics |
| 🌺 Gorgeous me eyeshadow | 🌺 Preciosa sombra de ojos |
| 🌺Zikel Foundation | 🌺 fundación Zikel |
| 🌺 Brushes | 🌺 Brooches |
| 🌺Adventure concealer | 🌺 Corrector de aventuras |
| 🌺Brown lip gel liner | 🌺 Delineador de labios en gel marrón |
| 🌺Zikel powder | 🌺polvo de zikel |
| 🌺 Helen C setting powder | 🌺 Polvo fijador Helen C |
| 🌺 Helen C highlighter | 🌺 Iluminador Helen C |
🌺Steps🌺
Starting my makeup today, I'm going to shape my eyebrows using a brown eye pencil. After that I will make use of my concealer and angle brush to line and correct my eyebrows.
Comenzando mi maquillaje hoy, voy a dar forma a mis cejas con un lápiz de ojos marrón. Después de eso, usaré mi corrector y mi pincel angular para delinear y corregir mis cejas.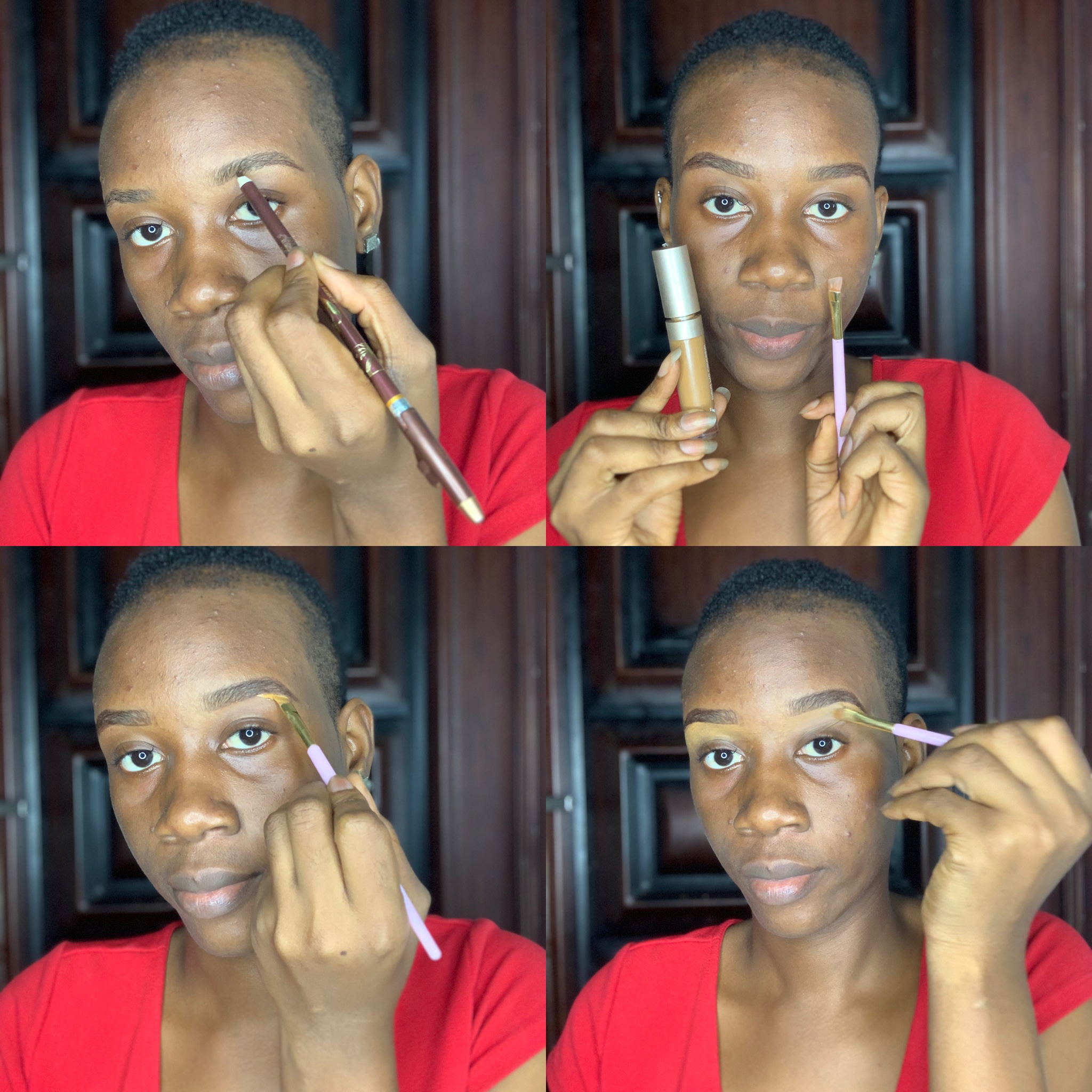 After that, I will apply my concealer on my eyelid before applying my eyeshadow primer. I will blend them in then I will move on to applying my eyeshadow.
Después de eso, aplicaré mi corrector en mi párpado antes de aplicar mi base de sombra de ojos. Los mezclaré y luego pasaré a aplicar mi sombra de ojos.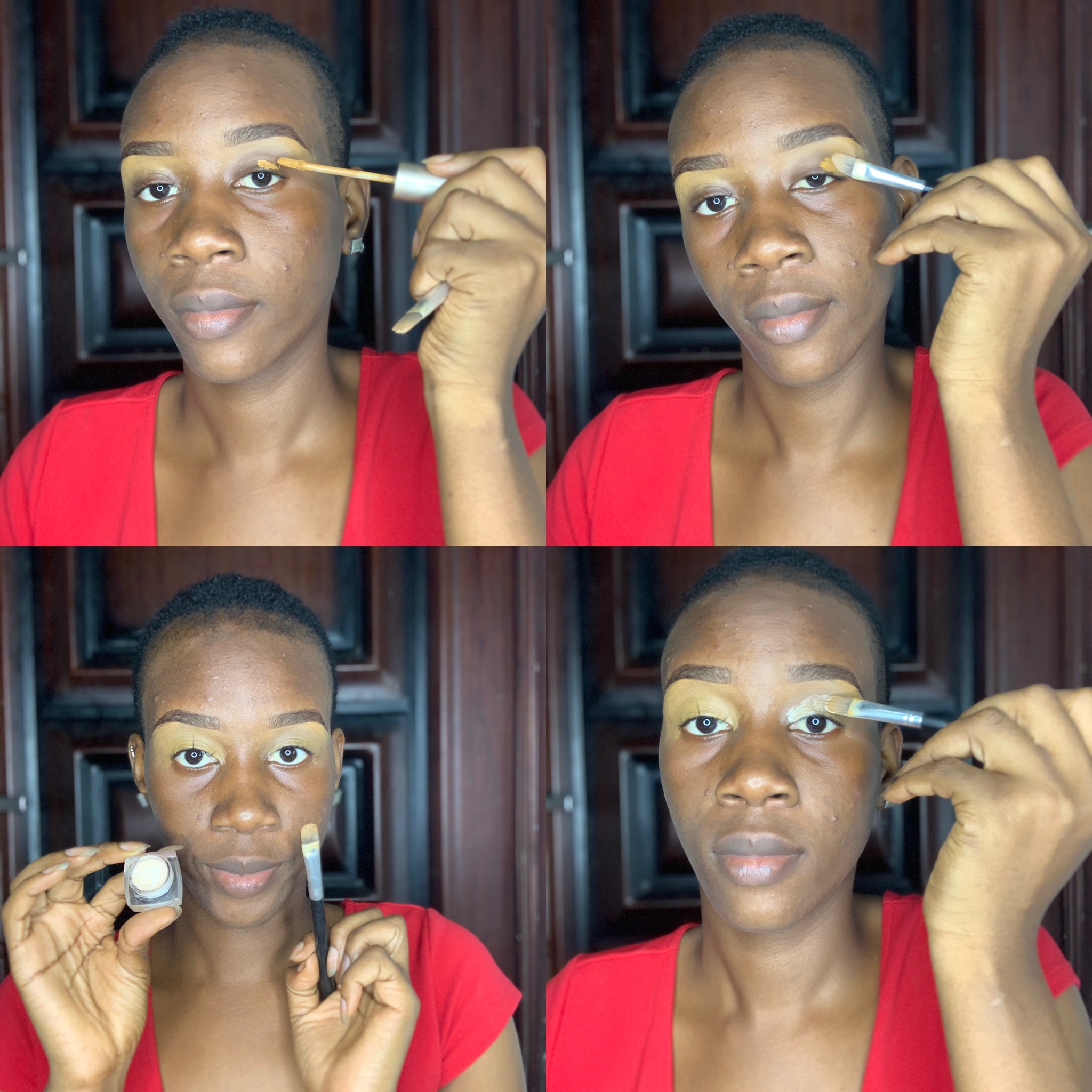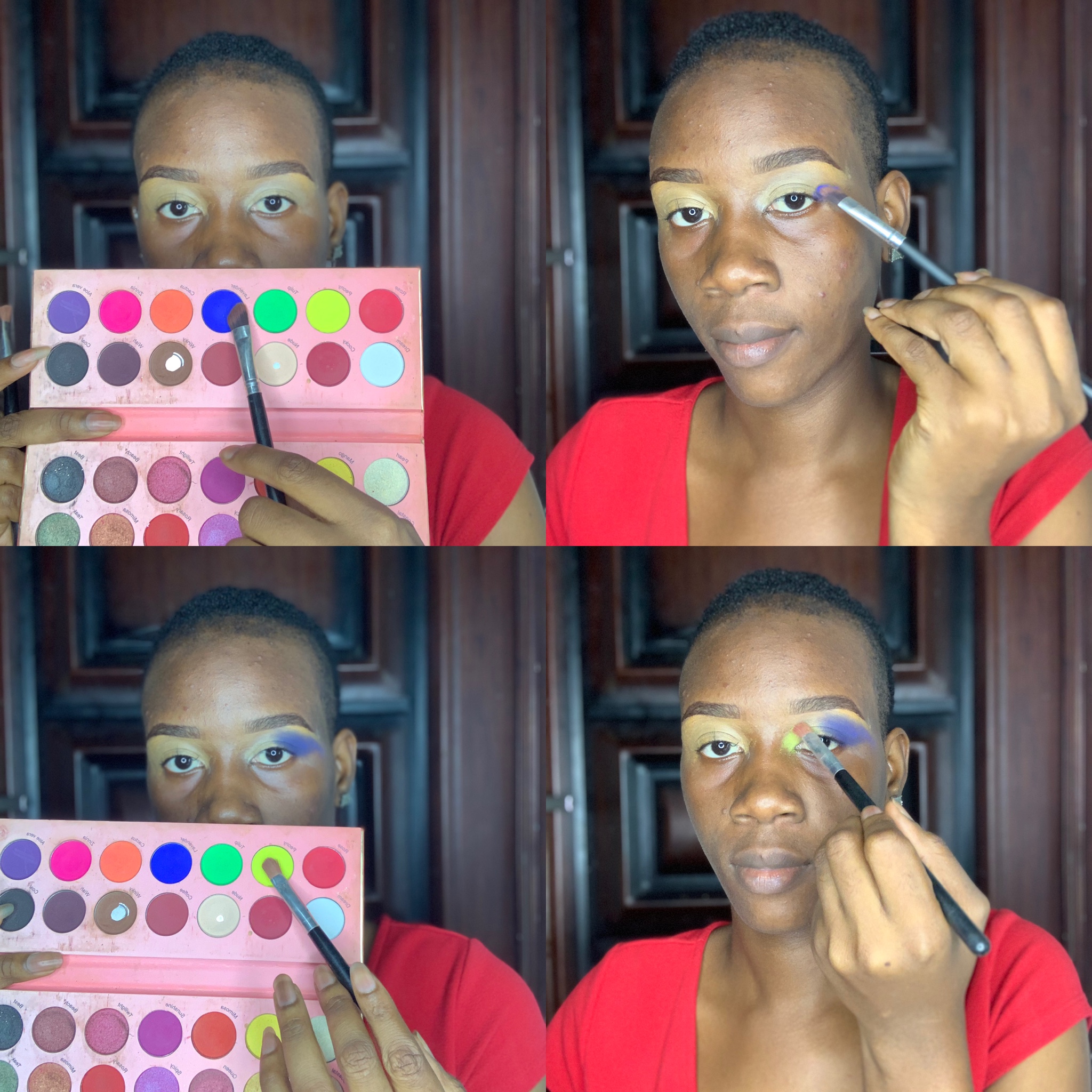 When I'm done with my eyeshadow, I'm going to apply black liquid eyeliner on my eyelid. I will fix my lash extensions.
Cuando termine con mi sombra de ojos, voy a aplicar delineador líquido negro en mi párpado. Voy a arreglar mis extensiones de pestañas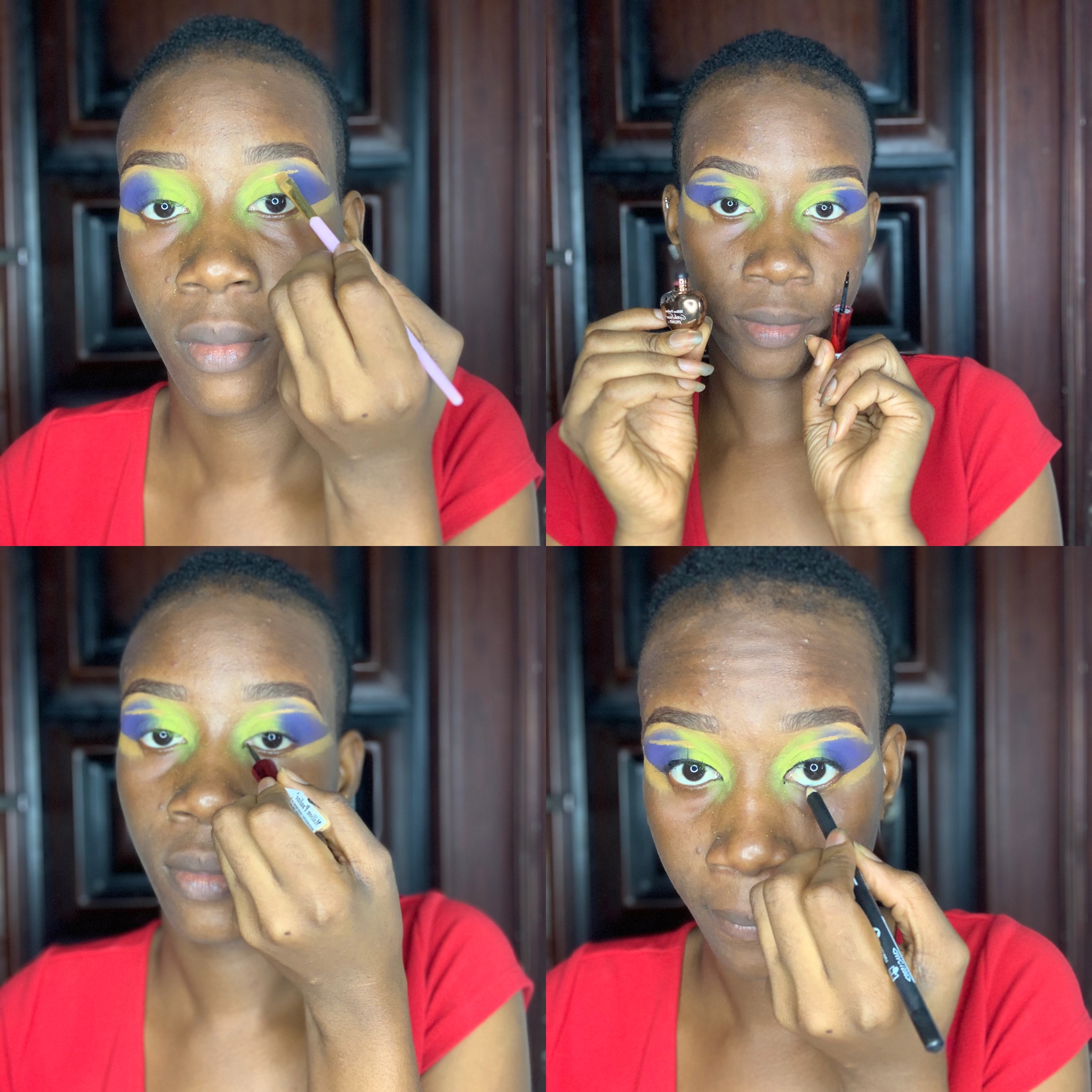 Now, I'm going to apply my foundation on my face and blend with my beauty blender. After that I will apply concealer and also blend it when I'm done I will seal my face using my powder. I'm going to show in details the steps I took to achieve this look.
Ahora, voy a aplicar mi base en mi cara y mezclarla con mi beauty blender. Después de eso, aplicaré el corrector y también lo difuminaré cuando termine, sellaré mi rostro con mi polvo. Voy a mostrar en detalle los pasos que tomé para lograr este look.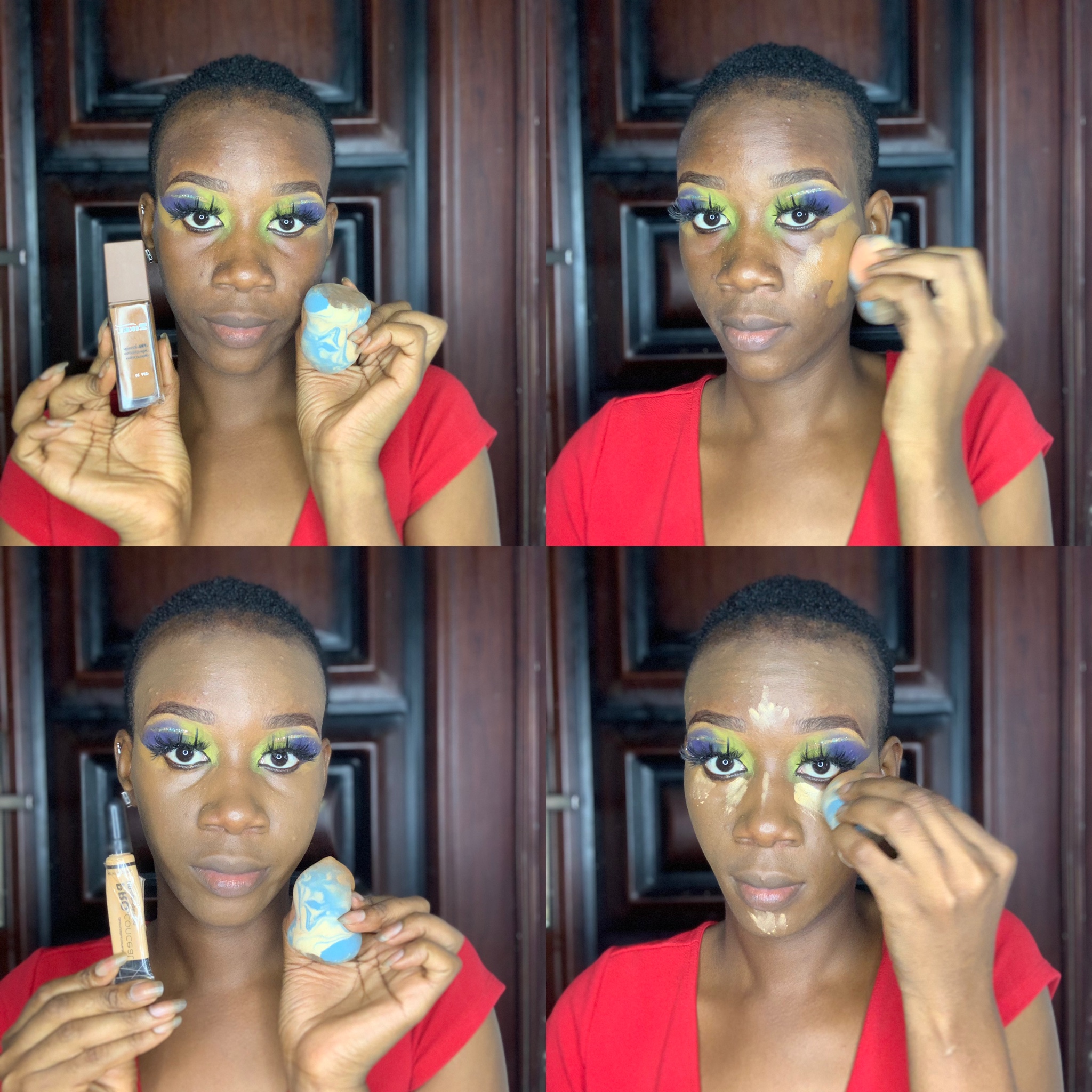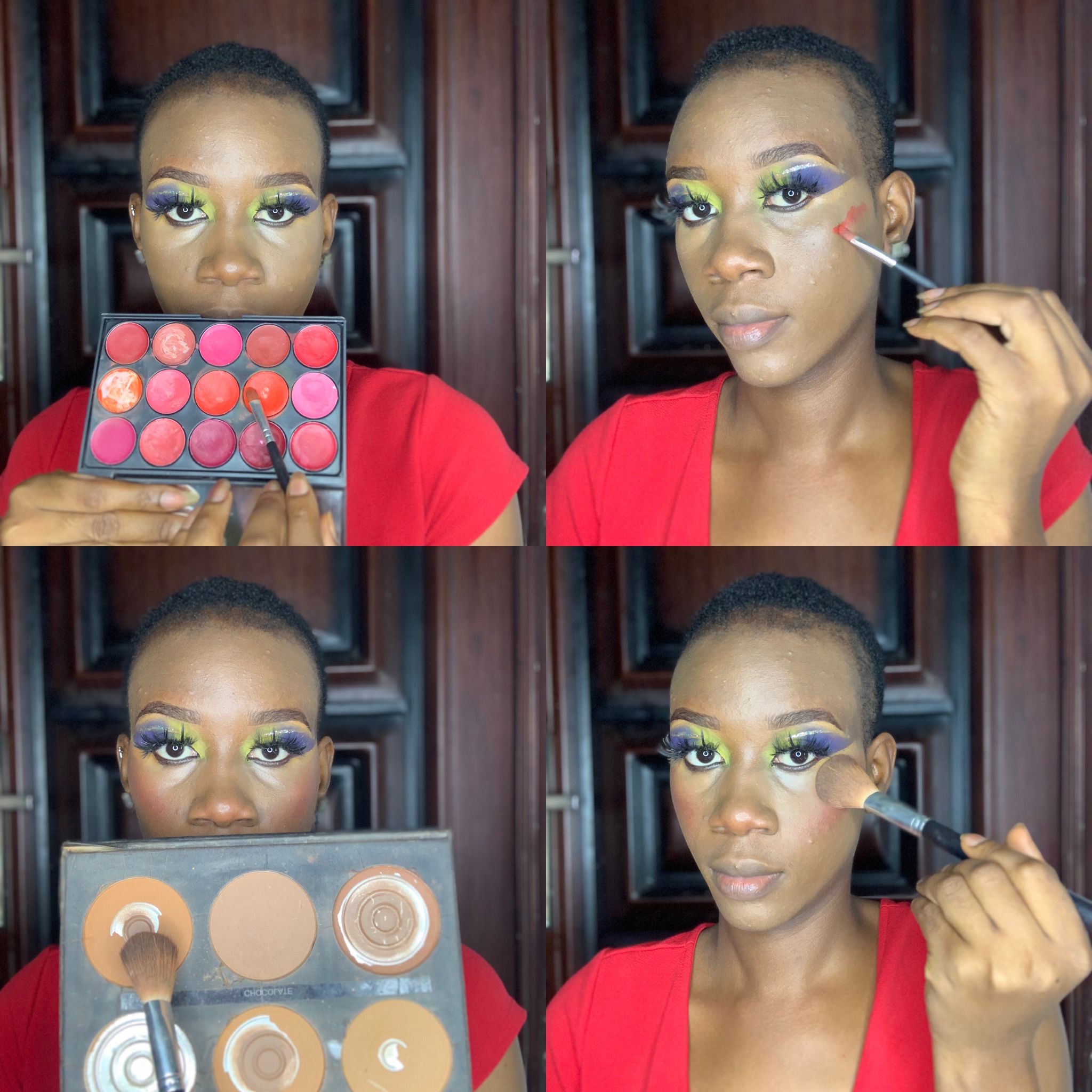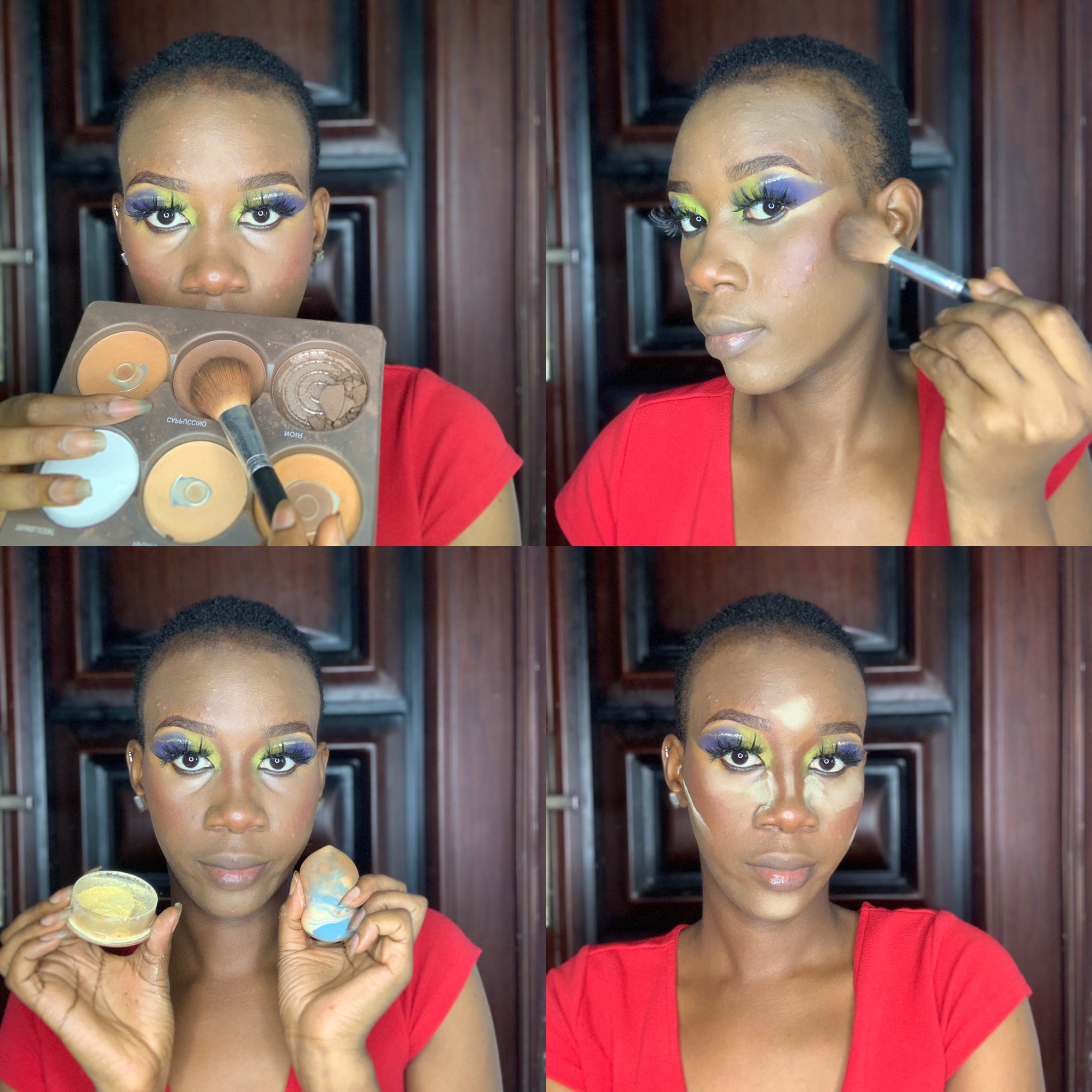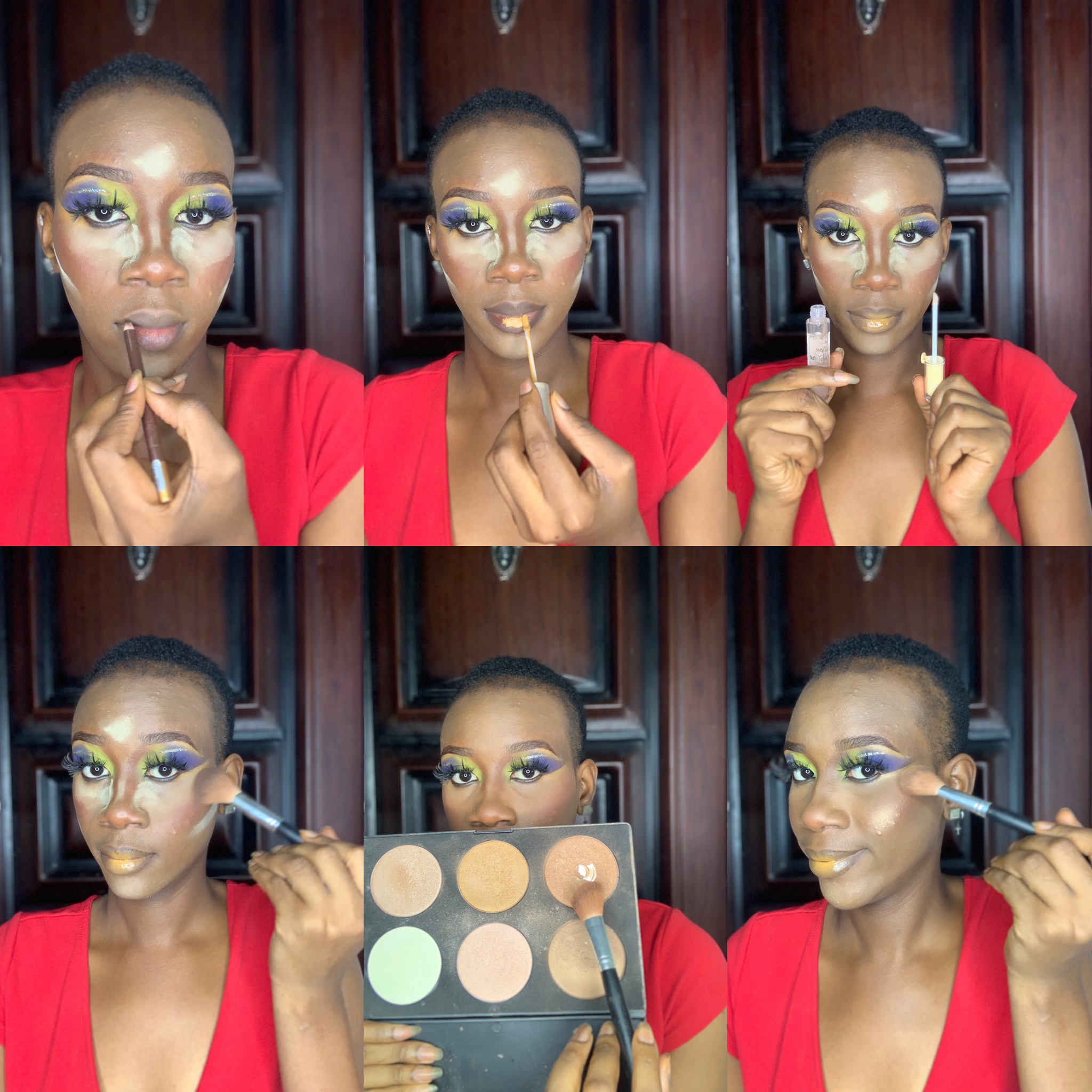 Thank you for visiting my post today, I'm very glad you did. I will be sharing my finish look below 🙂
Gracias por visitar mi publicación de hoy, estoy muy contento de que lo hayas hecho. Compartiré mi look final a continuación 🙂
🌺🌺🌺🌺🌺🌺Finish look🌺🌺🌺🌺🌺🌺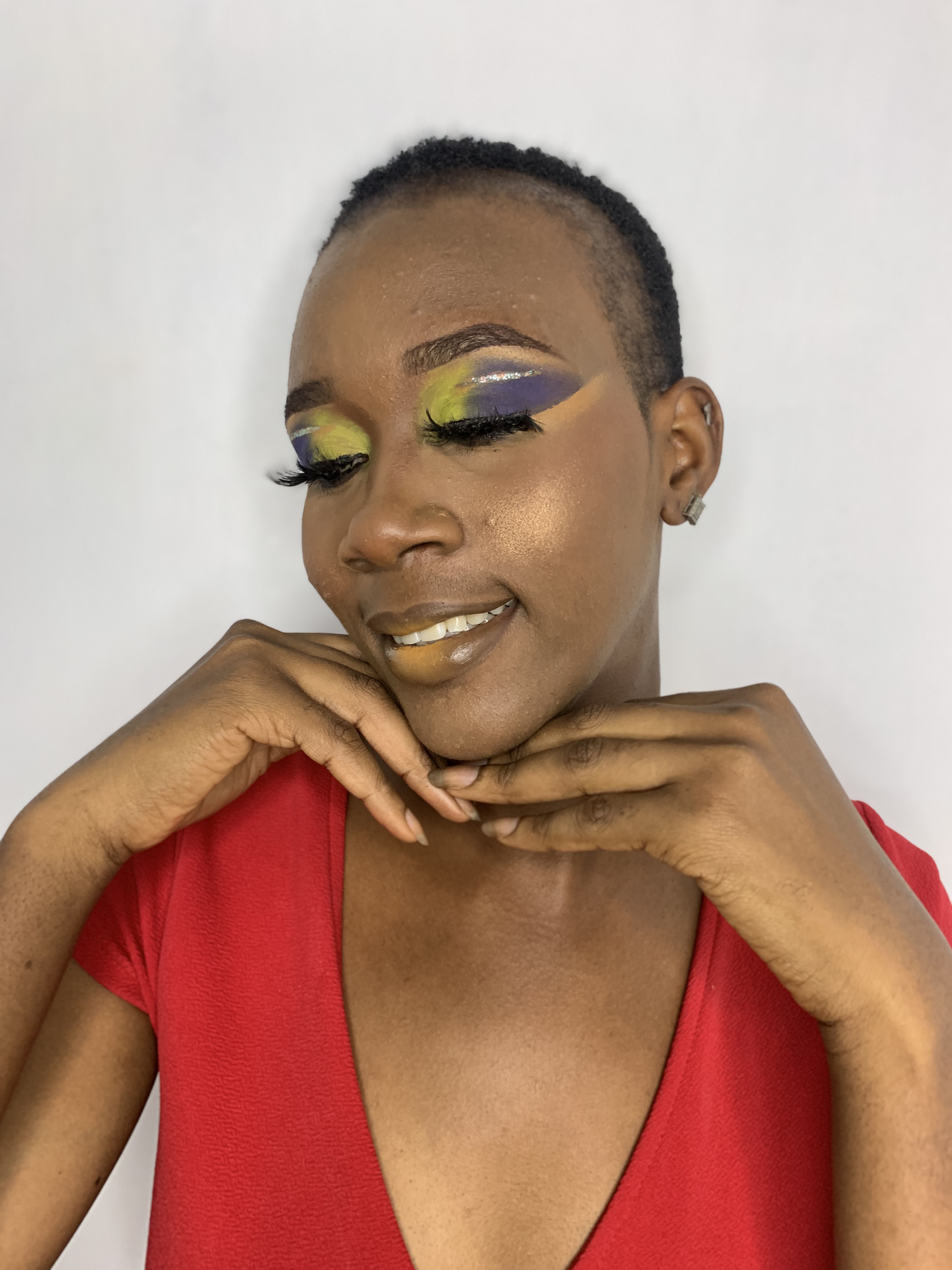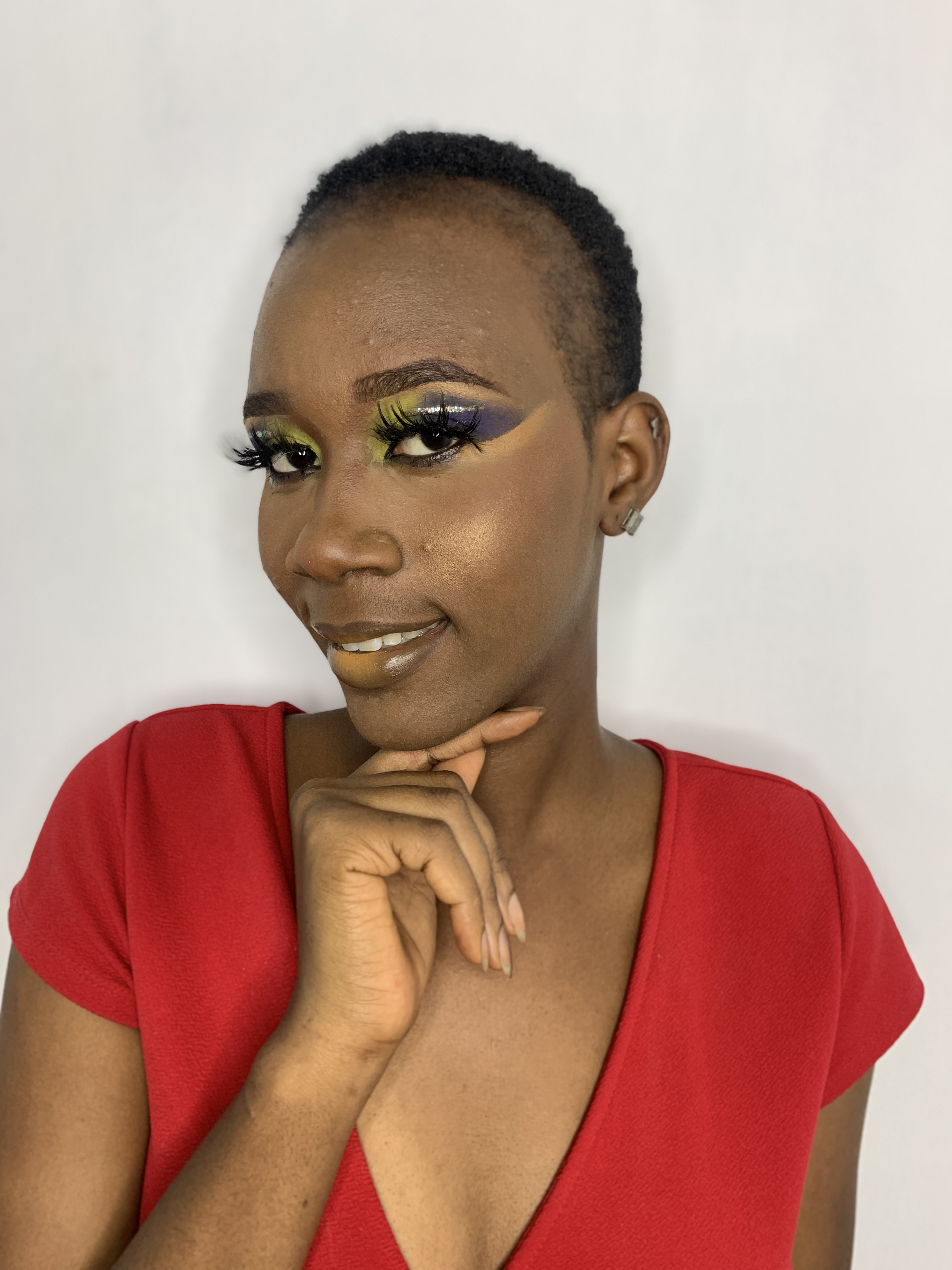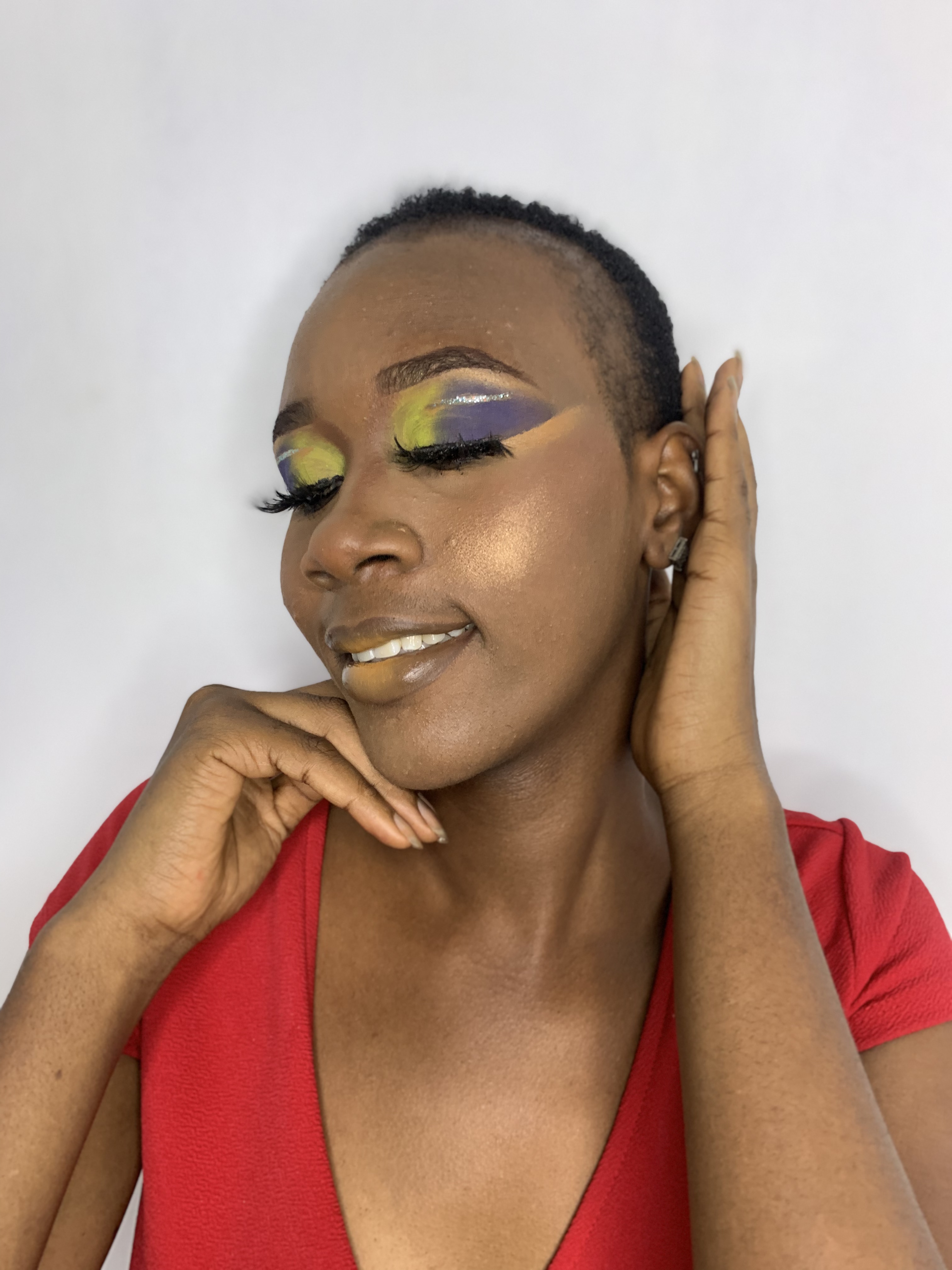 Gracias 🙂