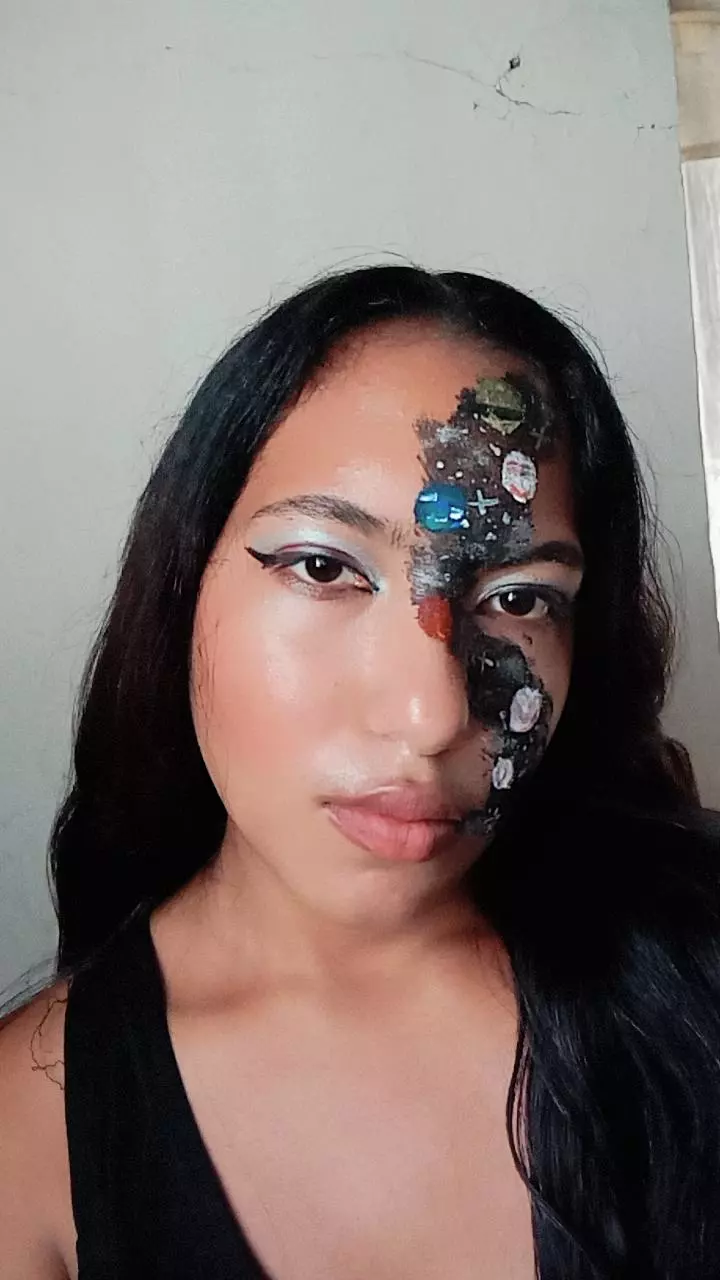 Hello friends of makeup power today I bring you a makeup inspired by the solar system.
Hola amigos de makeup power hoy les traigo un maquillaje inspirado en el sistema solar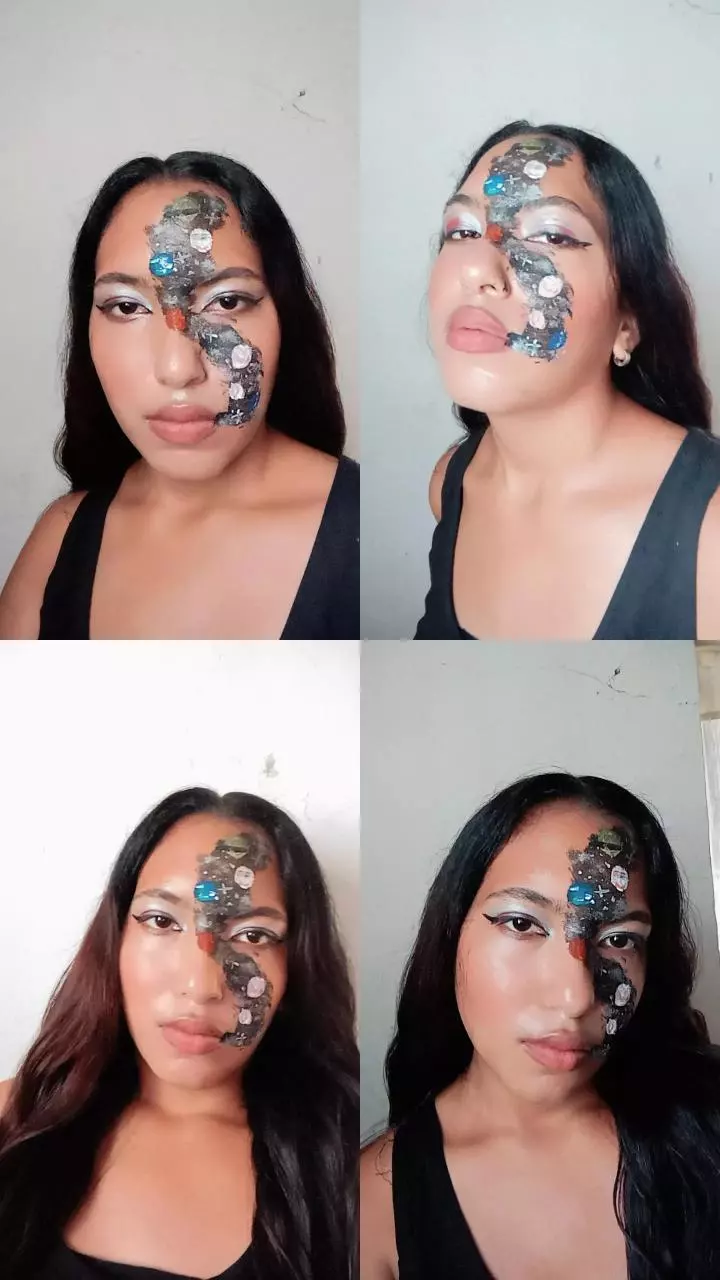 Cosmetic
Silver and red eyeshadow
White base
Mascara
Eyeliner
Brown lipstick
Black, yellow, red, blue, white, green and blue and white tempera
Cosmetico
Sombra plateado y rojo
Base blanca
Rimel
Delineador
Lapiz labial marron
Tempera negro, amarillo, rojo, azul y blanco y verde
1 step
Apply the base and disguise it with a pearl.
1 paso
Aplicamos la base y la disfuminamos con una perita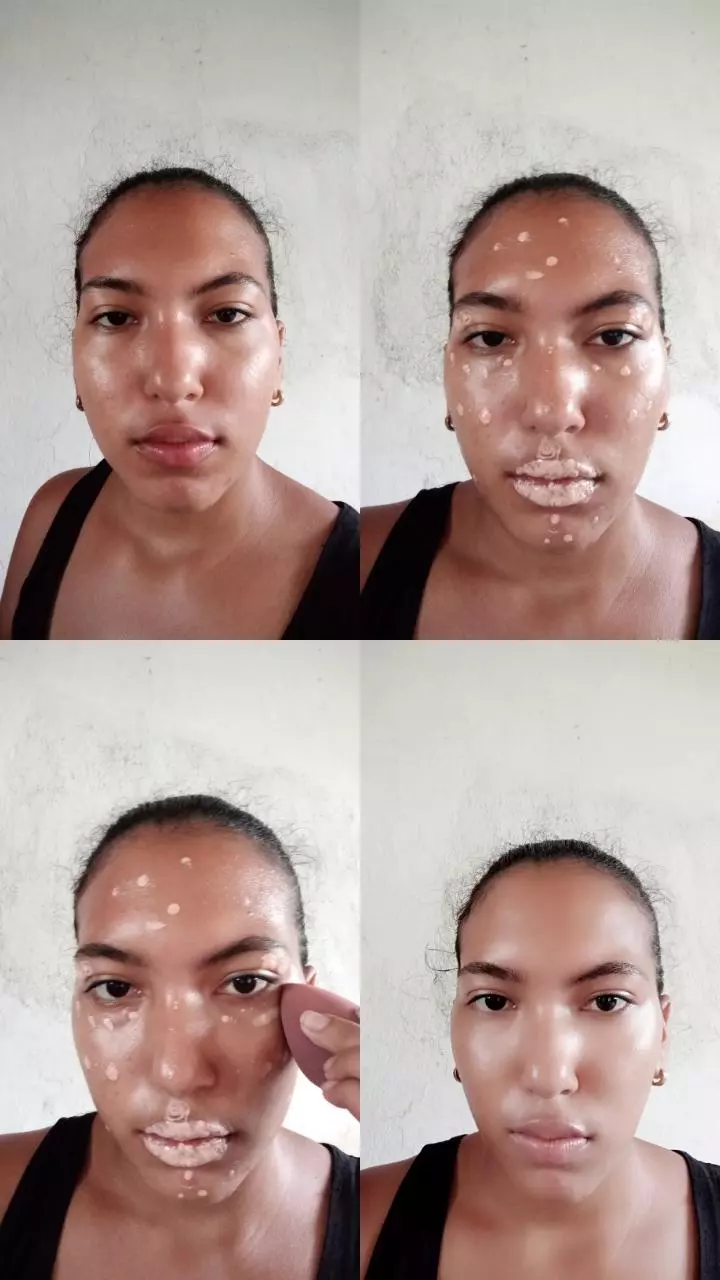 2 step
We applied black paint with the other colors I made the planets and with white I made the stars as you can see in the picture.
2 paso
Aplicamos tempara negra con los demás colores hice los planeta y con blanco hice las estrellas como pueden observar en la fotografía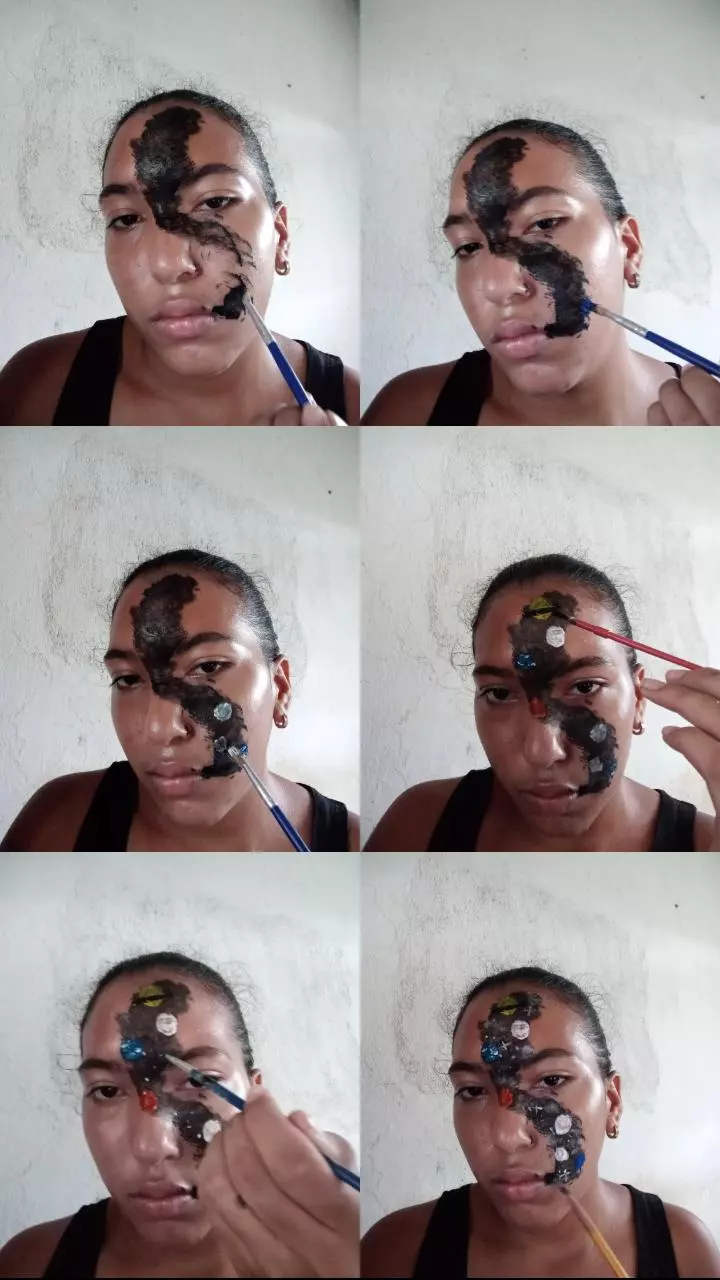 3 step
Apply silver and red shadow on the eyelids.
3 paso
Aplicamos sombra plateado y rojo en los párpados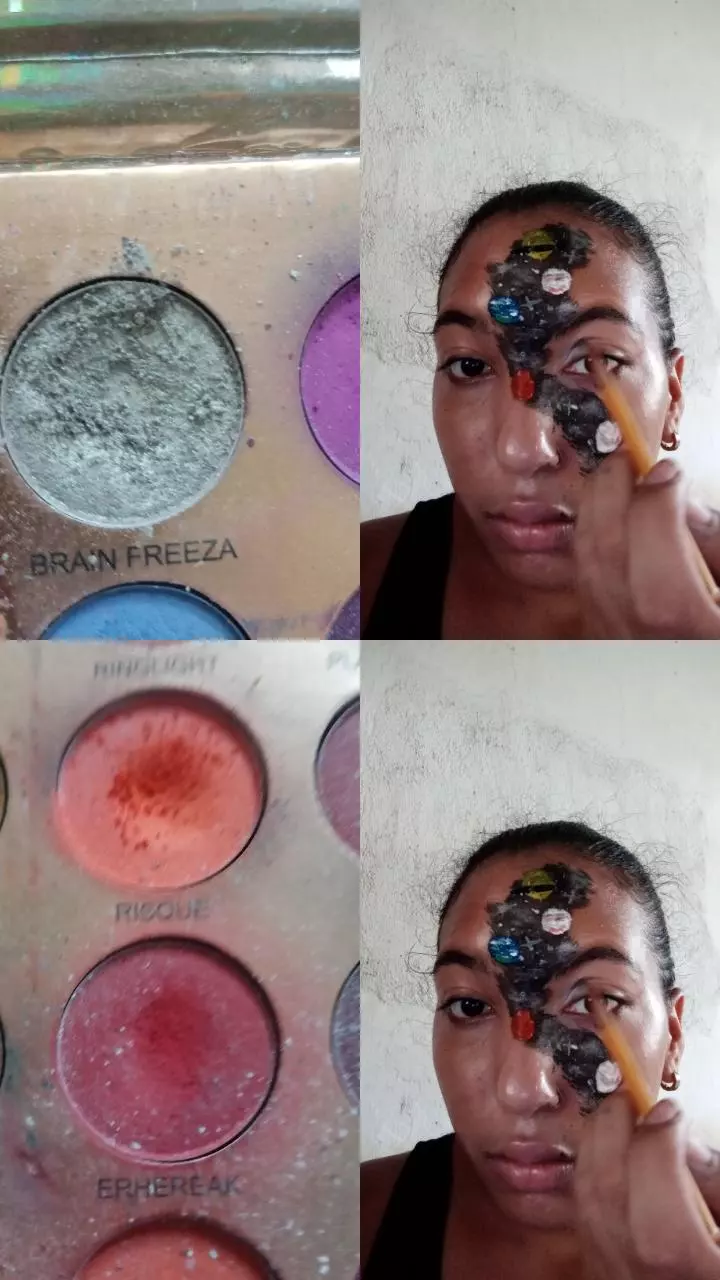 4 step
Lastly the mascara Lipstick and eyeliner
4 paso
Por ultimo el rimel Lapiz de labial y delineador