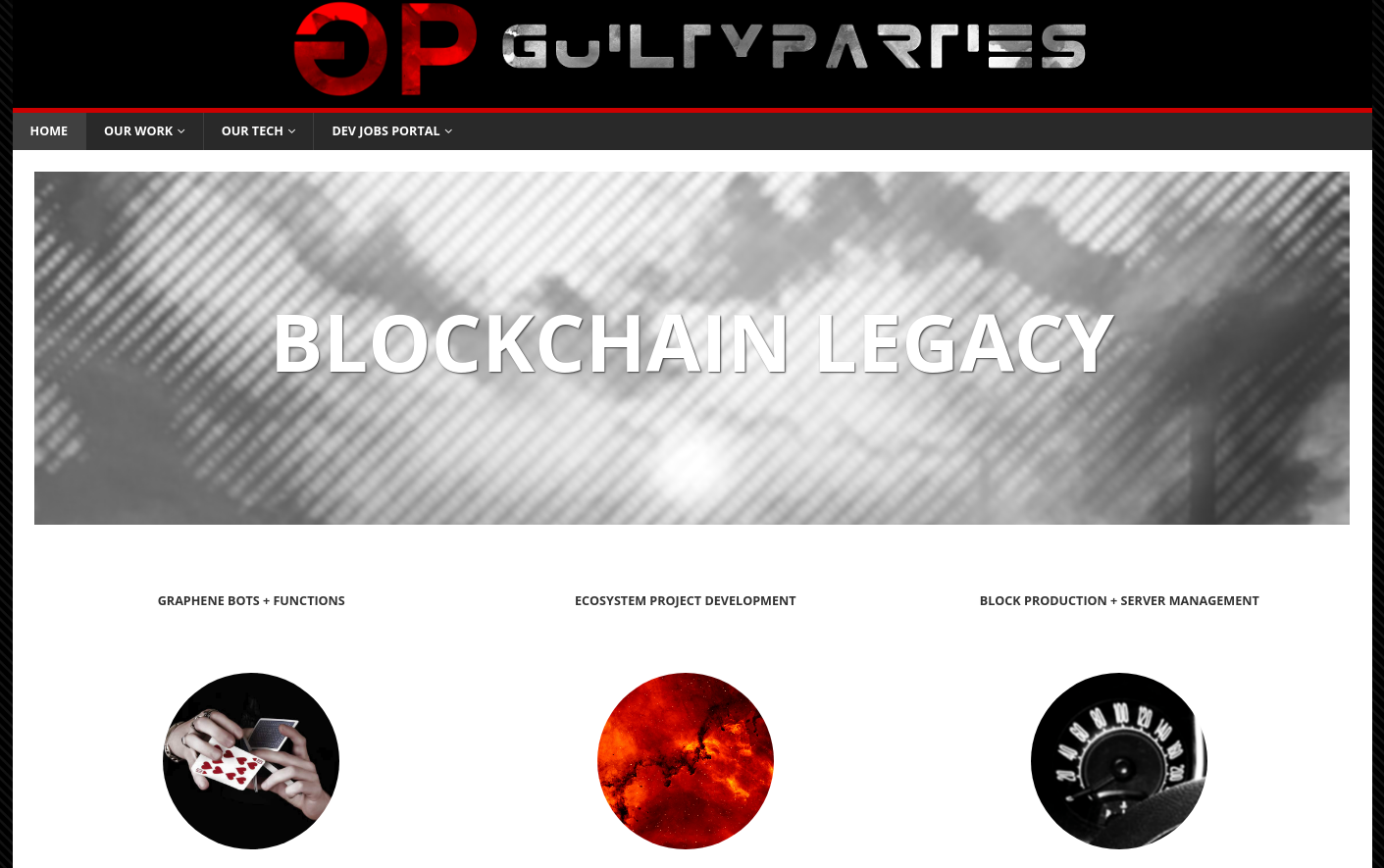 Today is the https://guiltyparties.com 18th anniversary.
That's right, Guilty Parties is 18 years old. Old enough to legally drink in some places and to be considered an adult in others. Can get into any of those clubs and bars we used to get invites to.
Guilty Parties the website was registered in 2002 as a frontend for a message board community. The board itself has been moved, renamed, transferred, trimmed, split and merged many times over the years. It's presently kept in archives offline.
Many have asked over the years about the name 'Guilty Parties'. The name came to us overnight, at around 2am. There was alcohol involved but what had transpired is that a server was purchased and needed a flagship brand name.
GP isn't a personal website. It and its holdings are run with a team and I'm sure you've seen various subsidiaries around, lately most of them being Hive projects and services like the https://myhive.li link shortener.
For many years it was a music site focusing primarily on garage bands. We ran promotions for many of them but unfortunately over time the majority of those bands dropped out of existence. The only one still around is Metric. Many of the original articles were taken down as in need of updating and we're hoping to get them to a point of current relevance over time or just replace them with more interesting unique content in the tech or crypto sphere. The latest piece is https://guiltyparties.com/thoughts-on-the-steem-whitepaper/ which has to do with the Steem whitepaper. This one is exclusive to the website and cannot be found on Hive.
Originally the majority of the website and Guilty Parties in general was outside of public access and it was set up to be that way. Now, everything you see on the website is fairly mild and publicly presented.
For those interested in the bands that we had, here is a screenshot of one view (this was between major updates when virtually all of the website was hidden).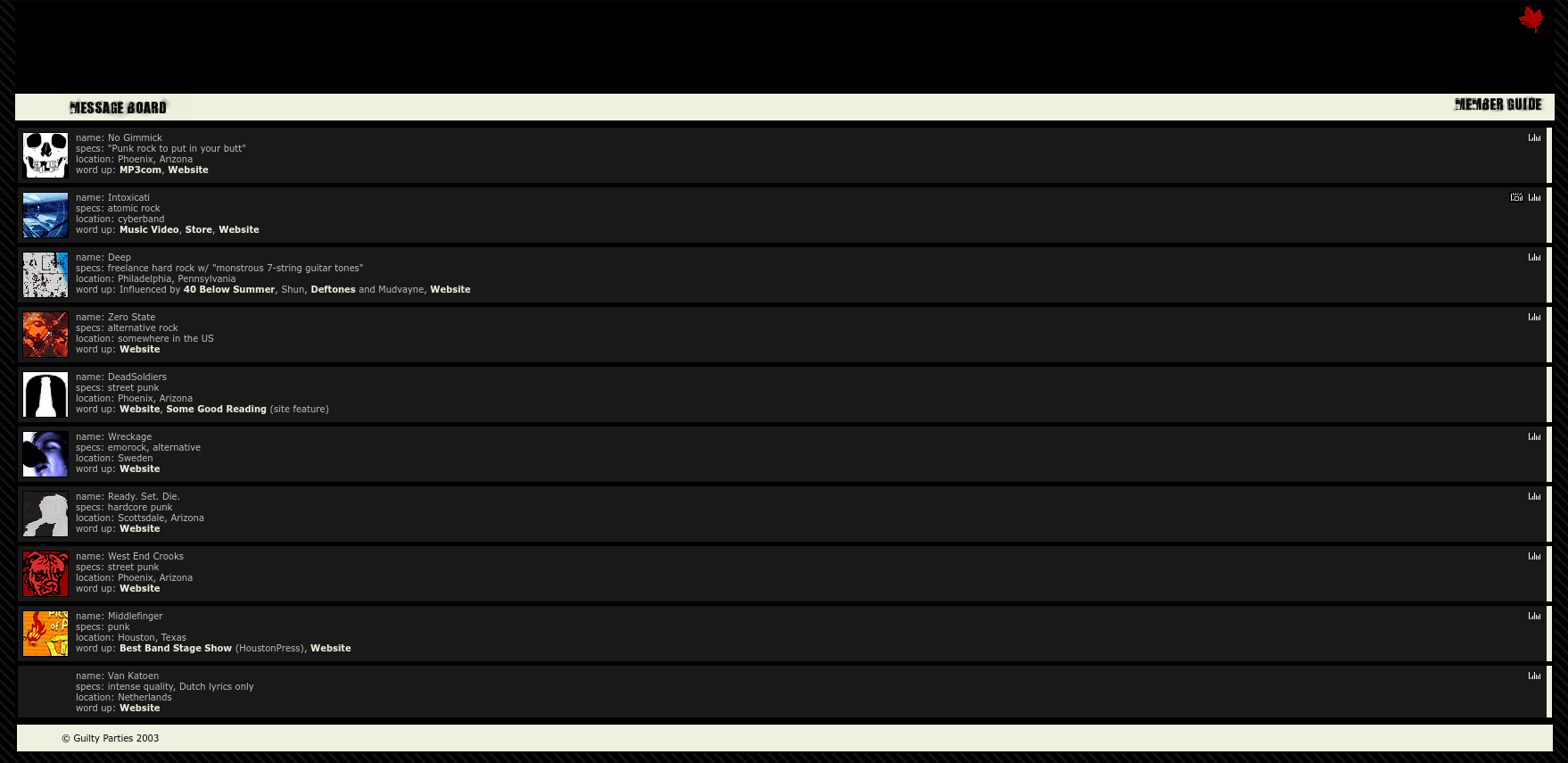 After some time it became more general entertainment, gaming reviews, same type of original content that can be found on Hive.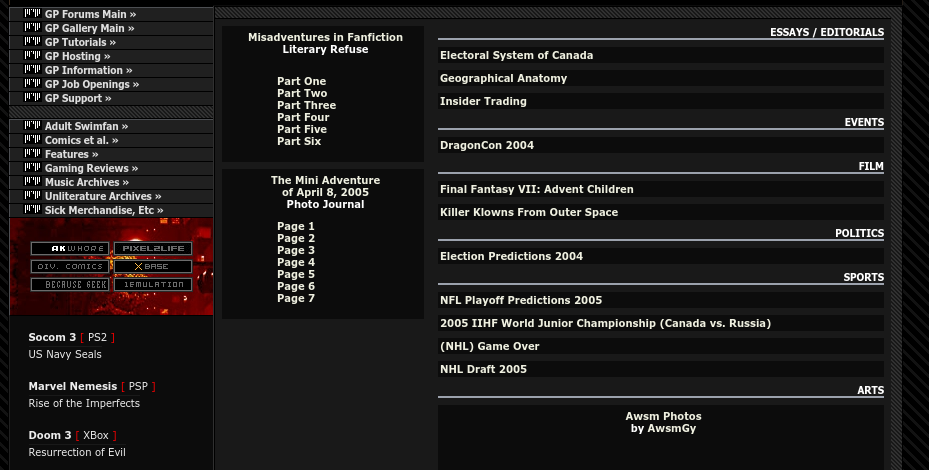 We were ahead of our time in some respects. Here's a snippet from the Jobs Posting page:
Guilty Parties employees a diverse field of staff members based upon credentials and not based upon race, color or creed. Please note that all staff positions are voluntary and no staff member receives monetary compensation of any kind.
The site in its original format was closed down in 2010 after the decline of the tolerance for the freedom of speech. These days it's impossible to reopen the key sections for the same reason. It will remain as it is now for the next foreseeable future and will focus on being one of the info points for Hive. Hive is our #1 priority right now and is projected to be for the long term.
Today we don't have much in terms of a celebration. Probably on the 20th anniversary we'll actually think of something.