This is the official newsletter of the Hive Naija Community. In our newsletters, we will be highlighting the top 3 on the Hive Naija community based on the weekly prompts we put out and give out prizes.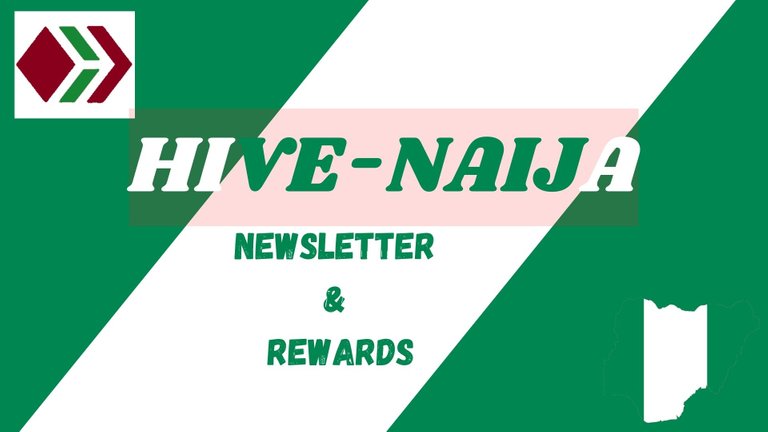 The Hive Naija Community aims to give rise to a lot of valuable content posted by not only Nigerians but all members of the community. This is a means of creating exposure as well as rewarding authors for their effort in putting out great content.
This week, we had a lot of awesome entries about how the world would look in 100 years. It was really hard to pick our winners as everyone had interesting opinions of a futuristic world. We encourage you to check out and engage these posts.
Here are the highlights of some of the amazing entries published for the contest last week:
With the way self-driving cars are evolving, it will get to the point where you will enter a public vehicle like a bus and nobody is driving. The vehicle has a designated route it follows and when it gets to a bus stop, it stops and you get down. You can even say "stop" at any place and it will stop, and that's because it has a voice command..
Kushyzee has a lot of ideas about the future. He gives us an elaborate insight into his futuristic mind in what he terms, 'a drop in the ocean' compared to what would actually happen in 100 years. No doubt why this was a favourite. Do check out the post.
I believe in 100 years scientists might have a breakthrough in creating a cure for cancer and all sort of incurable illnesses. I read an article where scientists believe that ageing is an illness and in the approximately 70 years to come they could find a solution to end a human being from going old.
Influenced by the many sci-fi movies he's seen, Iamchuks talks about exploring the galaxies, artificial intelligence taking over and a world completely run by renewable energy.
Everything will be computerized. I do not wish for robots tho because they tend to go bad. Experiences from movies I have seen. Make dem no come take over the world. I like the world computerized but still handled by humans. It is comfortable that way.
We're with Ariylove on this one! We don't want the robots to take over! She also talks about downloadable food and no more ASUU strike, a very ideal world in these parts.
---
That's it folks. We are grateful to the participants of these prompts and we look forward to more engagement from members and non-members.
Also as a development, do endeavour to drop links to your post in the comment section of each prompt given by the HiveNaija community. We appreciate it!
Rewards
@kushyzee - 3 Hive
@iamchuks - 2 Hive
@ariylove - 1 Hive
Congratulations to the winners!
Many thanks to @belemo for sponsoring these rewards every week. We are open to, and would appreciate more sponsorship from others.
While we appreciate all the entries, it should be noted that rewards are only given to those who follow the contest rules and also follow the curation trail by clicking on the banner below.
Support The Hive Naija Curation Project
If you like our work, please support this project by delegating Hive Power to @hive-naija or you can join our curation trail by clicking on the banner below
Join us on Discord
Follow us on Twitter
|25HP| |50HP| |75HP| |100HP| |200HP| |500HP| |1000HP| |5000HP|