This is the official newsletter of the Hive Naija Community. In our newsletters, we will be highlighting the top 3 on the Hive Naija community based on the weekly prompts we put out and give out prizes.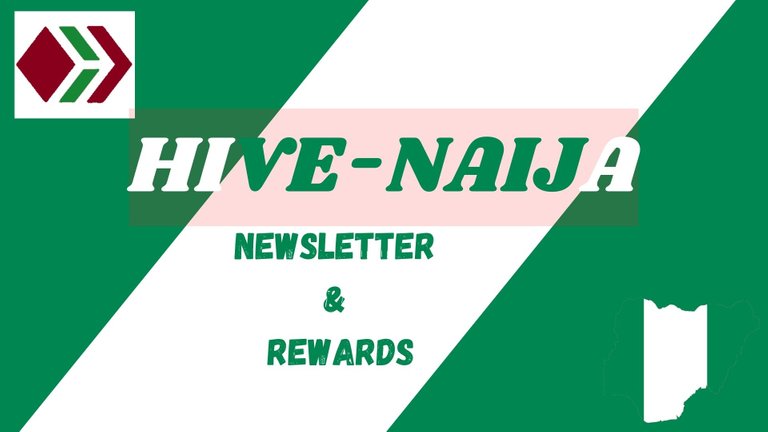 The Hive Naija Community aims to give rise to a lot of valuable content posted by not only Nigerians but all members of the community. This is a means of creating exposure as well as rewarding authors for their effort in putting out great content.
It was quite the experience reading the carefully thought out work put in by members of the community. We encourage you to check out and engage these posts.
Here are the highlights of the week:
Ahhhh, Paris. The city of Love!😇. Paris is the capital of France, it is also known as the Latin Quarter. Well I've always dreamed of going there. I would love to go there with a partner since it's the city of love but even if I don't have one yet I could still go. Who knows? I might meet someone there, after all it's the city of Love.
This was a beautiful entry as the images took us on a trip. The author clearly loves the good life and who wouldn't? It was a breath of fresh air going through this entry, you should definitely check it out and add these places to your bucket list.
Its sad that I'm aloof when it comes to wishes, especially about visiting new places. If it doesn't hold great meaning or mystery, it doesn't interest me. I just live and sometimes it makes me wonder why what interests people makes me indifferent. I had to crack my little brain for hours and I came up with three places I probably wish to visit and for different reasons.
Dwixer talks about being rich and visiting these really beautiful places for their history, food, and the fact that it's just a rich people thing to travel...lol. We hope you get that money sooner though!
---
That's it folks! Although we didn't have a lot of engagement for this particular prompt, we are grateful to the participants for their entries and we look forward to more engagement from members and non-members.
Rewards
@madamnaomi - 3 Hive
@dwixer - 3 Hive
Congratulations to the winners!
Many thanks to @belemo for sponsoring these rewards every week. We are open to and would appreciate more sponsorship from others.
While we appreciate all the entries, it should be noted that rewards are only given to those who follow the contest rules and also follow the curation trail by clicking on the banner below.
Also as a development, do endeavour to drop links to your post in the comment section of each prompt given by the HiveNaija community. We appreciate it!
Support The Hive Naija Curation Project
If you like our work, please support this project by delegating Hive Power to @hive-naija or you can join our curation trail by clicking on the banner below
Join us on Discord
Follow us on Twitter
|25HP| |50HP| |75HP| |100HP| |200HP| |500HP| |1000HP| |5000HP|