---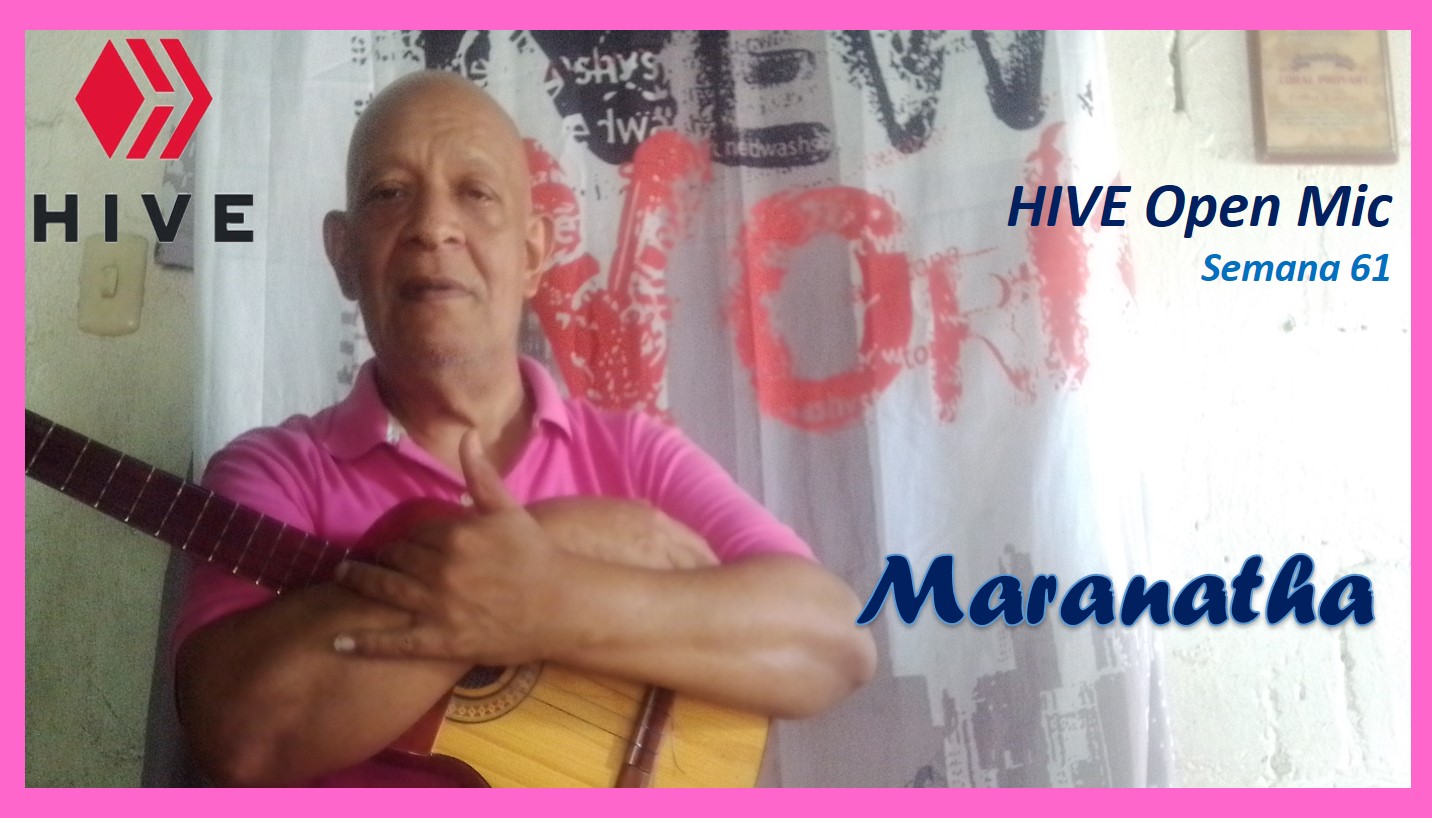 Hello Open Mic! Week 61 brings us the topic of Retry. I want to dedicate my entry to God one more time. As always, I want to ask him for changes in my life. May it help me eliminate the bad in me and give me new virtues to start over once more. It's good to review yourself, realize your mistakes, and try again to get on the right foot. I share with you this song that we sing in church on Sundays. I hope you like it. God bless you.

¡Hola Open Mic! La semana 61 nos trae el tema de Reintentar. Yo le quiero dedicar mi entrada a Dios una vez más. A él quiero pedirle como siempre cambios en mi vida. Que me ayude a eliminar lo malo de mi y que me de nuevas virtudes para recomenzar una vez más. Es bueno revisarse a sí mismo, darse cuenta de los errores y volver a intentar avanzar con buen pie. Les comparto esta canción que cantamos en la iglesia los domingos. Espero les guste. Dios les bendiga.
Español


Haz que abandone la alforja
que hasta ahora he llevado,
haz que rechace el vestido que traje hasta aquí,
haz que me quede desnudo ante tu presencia,
haz que abandone mi vieja razón de vivir.
MARANA THA, VEN SEÑOR JESÚS.
MARANA THA, VEN SEÑOR JESÚS.
Dame valor en la lucha que tengo conmigo,
y haz que comprenda que sólo un rival tengo yo:
ese rival es el odio que llevo en mi adentro,
cuando me venza a mí mismo, seré ya de Dios.
English


Make him ditch the saddlebag
that until now I have carried,
make me reject the dress that I brought here,
make me stay naked in your presence,
make me abandon my old reason for living.
MARANA THA, COME LORD JESUS.
MARANA THA, COME LORD JESUS.
Give me courage in the fight that I have with me,
and make him understand that only one rival I have:
that rival is the hatred that I carry inside of me,
when I defeat myself, I will already be of God.

---
▶️ 3Speak