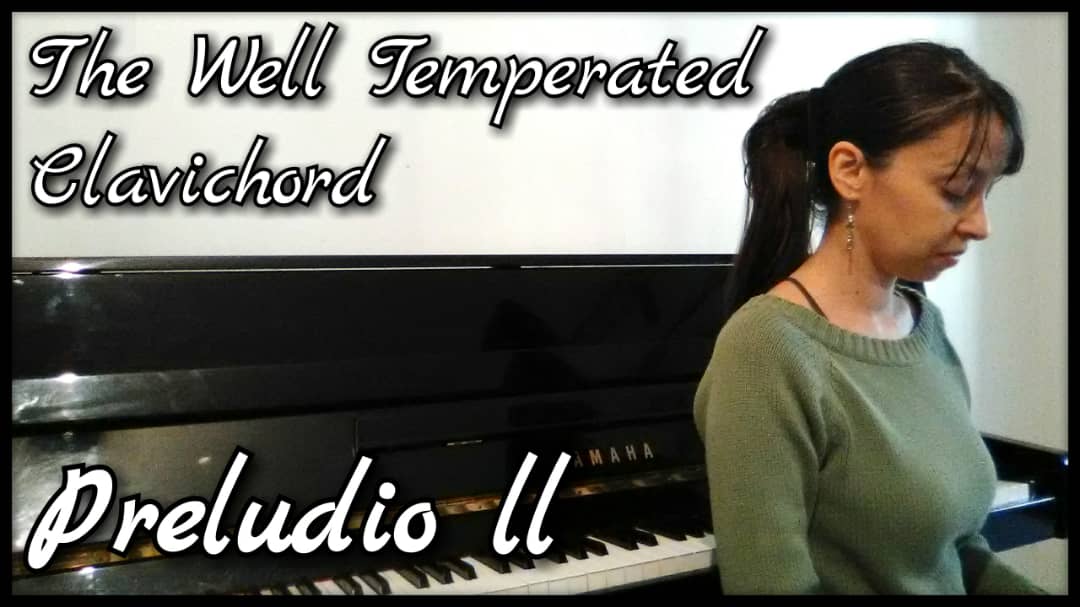 Hi friends! "El Clave Bien Temperado", consists of two cycles of preludes and fugues by the composer Johann Sebastian Bach, written in all the major and minor keys of the chromatic range.
The first volume was compiled in 1722 and the second in 1744. Both parts contain 24 groups of preludes accompanied by a fugue in the same tonality and were published after his death.
In this video I present the Prelude II of the second book, as part of my entry to the 55th week of the Open Mic event on the Hive.Blog platform. It was recorded with an Alcatel 1 and edited with Shotcut. Thank you for your visit and until the next musical event.
The Well Temperated Clavichord

¡Hola amigos! "El Clave Bien Temperado", consiste en dos ciclos de preludios y fugas del compositor Johann Sebastian Bach, escritos en todas las tonalidades mayores y menores de la gama cromática.
El primer volumen fue compilado en 1722 y el segundo en 1744. Ambas partes contienen 24 grupos de preludios acompañados de una fuga en la misma tonalidad y fueron publicados luego de su muerte.
En este video les presento el Preludio II del segundo libro, como parte de mi entrada a la semana número 55 del evento Open Mic de la plataforma Hive.Blog. Fue grabado con un Alcatel 1 y editado con Shotcut. Gracias por tu visita y hasta el próximo evento musical.