The theme for the HIVE Open Mic Week 15 is "The key of C". And that's the perfect excuse for me to practise and perform this little gem of Johann Sebastian Bach.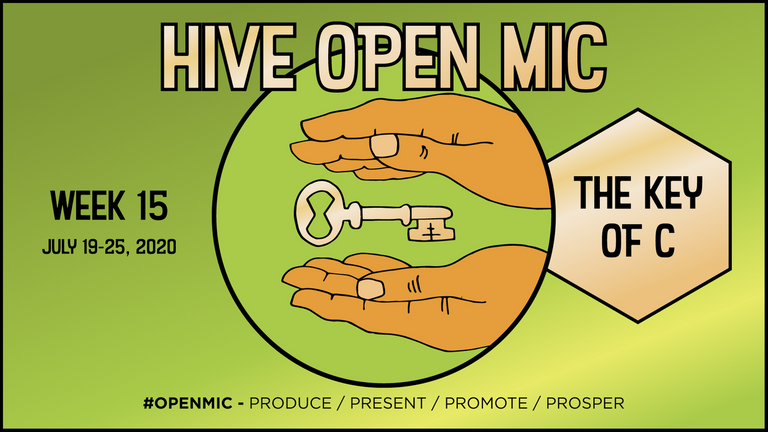 Although, most scholars believe that this piece by Bach, was in fact not composed by Bach. Though they were attributes to Bach for over 200 years, nowadays other people are mentioned as possible composers, Like Tobias Krebs or his son Johan Ludwig Krebs. Both possibilities are however, not very convincing.
Whoever wrote it, it is a lively, spirited piece, that is a joy to play. It is perhaps ironic that Bach's most famous organ works, like this one ánd the famous d minor Toccata (you know, ta-da-daaaa) were not composed by Bach.
Though this composition starts and ends in C major, it visits a lot of other keys in between. Classical music never stays long in the same keys, it constantly shifts and modulates. With the notable exception of Ravel's Boléro, which stays in C major for more than 10 minutes. The sudden switch to E major near the end of that work then comes as a shock.
Nothing dramatic like that in this Prelude. It starts in C, modulates to G at the end of the first half, has a short episode in a minor in the middle and then returns to C major. All very straightforward. The fugue follows the exact same pattern: C - G - a - C.