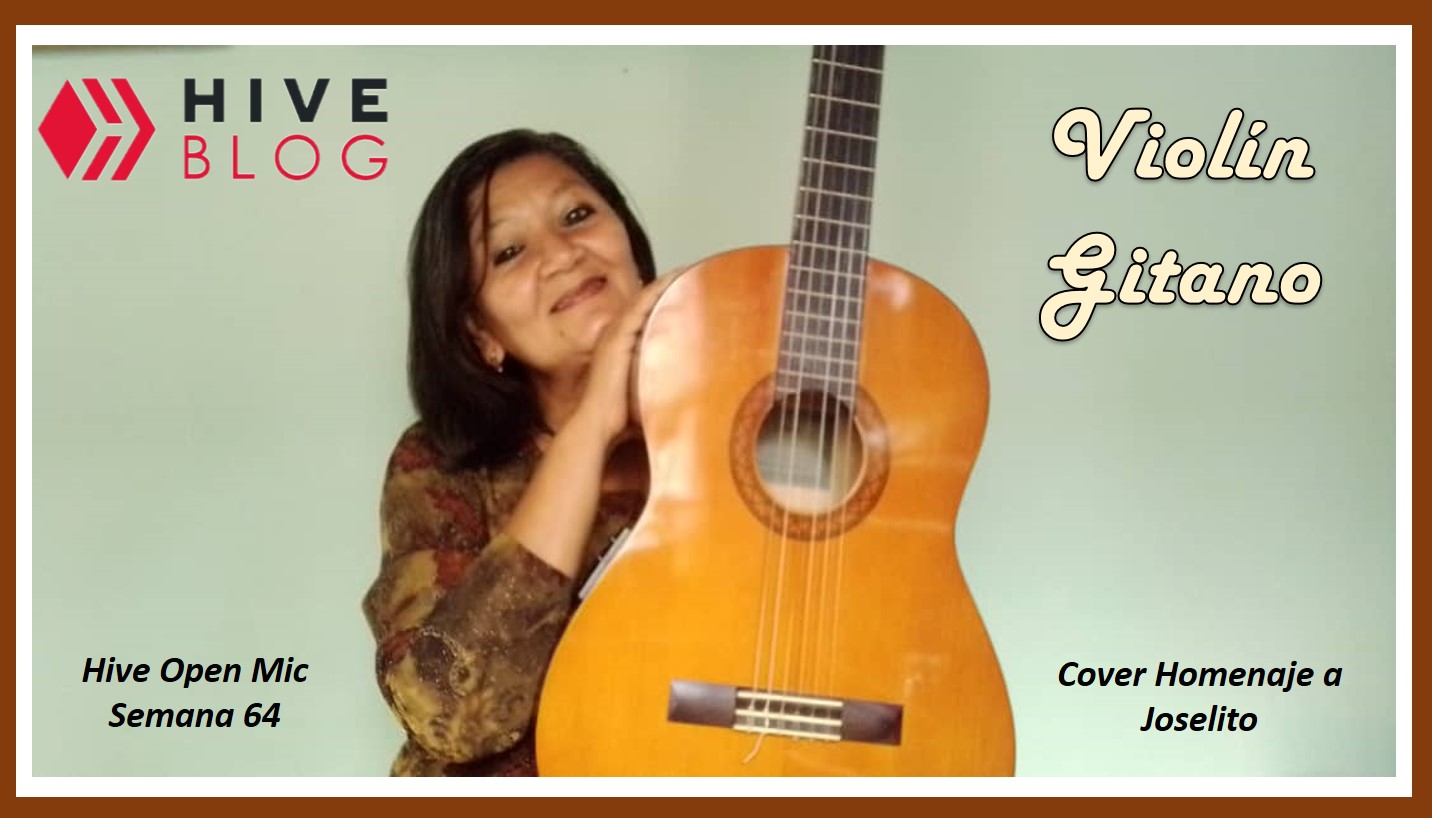 Happy week to all my friends at Hive Open Mic! I'm running a little late to the Fantasy theme, but I still had my song ready and I want to share it. Original by B. Cherubini and Bixio, today I share with you the song Violin Gitano popularized by Joselito, the little nightingale in the movie Listen to my Song in 1959. We recorded the video with a Yezz Max Plus 1 and we edited it with Shot Cut. I hope it is to everyone's liking and you enjoy it and it brings you beautiful memories of those golden times of music and cinema. Have a happy week, God bless you.


¡Feliz semana para todos mis amigos en Hive Open Mic!. Estoy llegando un poco tarde a la temática de Fantasía, pero aún así ya tenía mi canción lista y quiero compartirla. Original de B. Cherubini y Bixio, hoy les comparto la canción Violín Gitano popularizada por Joselito, el pequeño ruiseñor en la película Escucha mi Canción en 1959. El video lo grabamos con un Yezz Max Plus 1 y lo editamos con Shot Cut. Espero que sea del agrado de todos y lo disfruten y les traiga hermosos recuerdo de esas épocas de oro de la música y el cine. Tengan una feliz semana, Dios los bendiga.
Español


Para siempre cantar y andar será mi sino
La mirada clavará siempre in un destino
En su vida de alegre y pobre peregrino
Para el niño gitano nunca tiene fin
Va buscando un amor de madre en su camino
Y a buscarlo le ayuda el son de un violín.
Una vez me dormí
Y soñé que en un vuelo
Un camino subí y de pronto me vi
En la puerta del cielo.
Desde el cielo un rumor
De canciones venia
Y una nana de amor
Arrullaba el dolor
Que en mi pecho sentía...
English


Forever singing and walking will be my fate
The look will always nail in a destination
In his life as a happy and poor pilgrim
For the gypsy child there is never an end
He is looking for a mother's love on his way
And the sound of a violin helps him to find it.
Once i fell asleep
And I dreamed that on a flight
I climbed a path and suddenly I saw myself
At the gate of heaven.
From heaven a rumor
Of songs came
And a lullaby of love
Lulled the pain
That in my chest I felt...