Hola Comunidad Hive, una de mis cosas favoritas es la grandiosa saga de Star Wars, por lo tanto tengo varios coleccionables referentes a ella. La mayor parte de mi colección son figuras articuladas de 6 pulgadas y 3.5 pulgadas, tengo naves, camisetas, comics, entre otras cosas.
Hello Hive Community, one of my favorite things is the great Star Wars saga; therefore, I have several collectibles. Most of my collection are articulated figures of 6 inches and 3.5 inches, I have ships, t-shirts, comics, among other things.
Hoy, por medio de fotografías que tomé, les mostraré la figura de Darth Revan. Cabe aclarar que no soy fotógrafo pero me gusta tomarle fotos a mis figuras, ponerlos en distintas poses. Que va, son juguetes al final de cuentas y pues son para jugar.
Today, through the photographs I took, I will show you the figure of Darth Revan. It should be noted that I am not a photographer, but I like to take photos of my figures, put them in different poses. That goes, they are toys at the end of the day, and then they are to play with.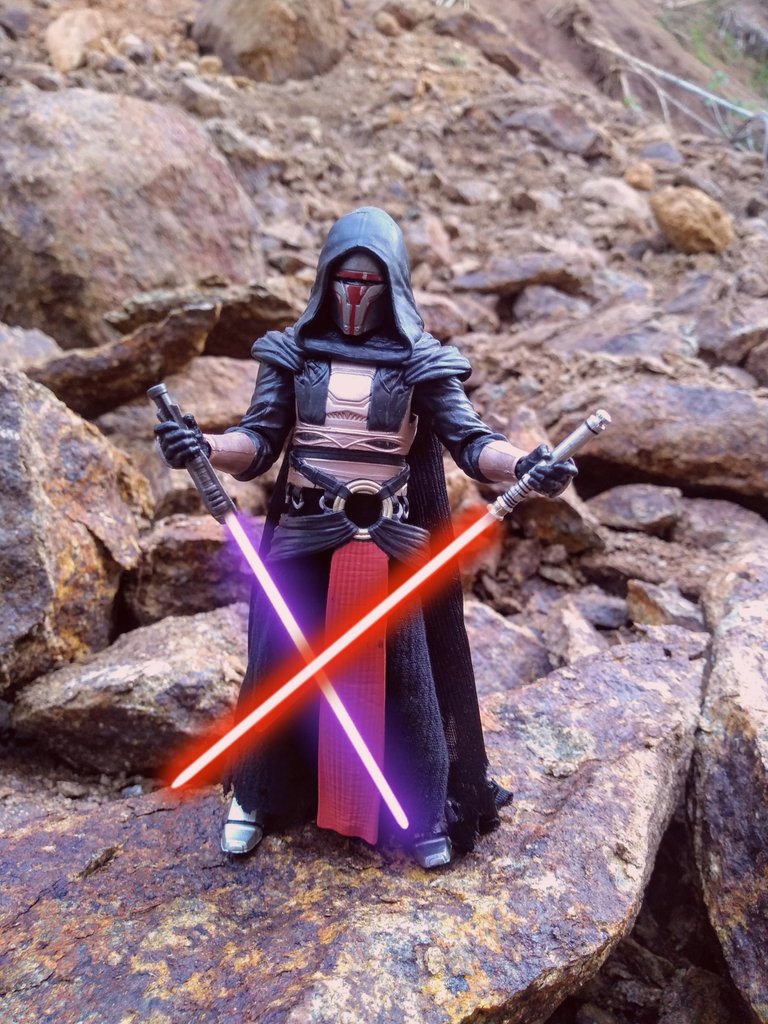 "Who I am is not important, my message is."
--- Dart Revan


Tal vez este personaje no se les haga muy conocido (a los que les gusta la saga, seguro lo conocen), y esto es porque no sale en ninguna de las películas principales ni series de Star Wars. Este personaje es un Lord Sith en los tiempos de la Antigua República. Hace aparición en el videojuego de Star Wars: Knights of the Old Republic que pertenece a Star Wars Legends (todo lo que no es canónico de la saga).
Perhaps this character does not become very well known (those who like the saga, surely the known), and this is because there is no sale in any of the main movies or Star Wars series. This character is a Sith Lord in the times of the Old Republic. It makes an appearance in the Star Wars: Knights of the Old Republic video game that belongs to Star Wars Legends (everything that is not canonical of the saga).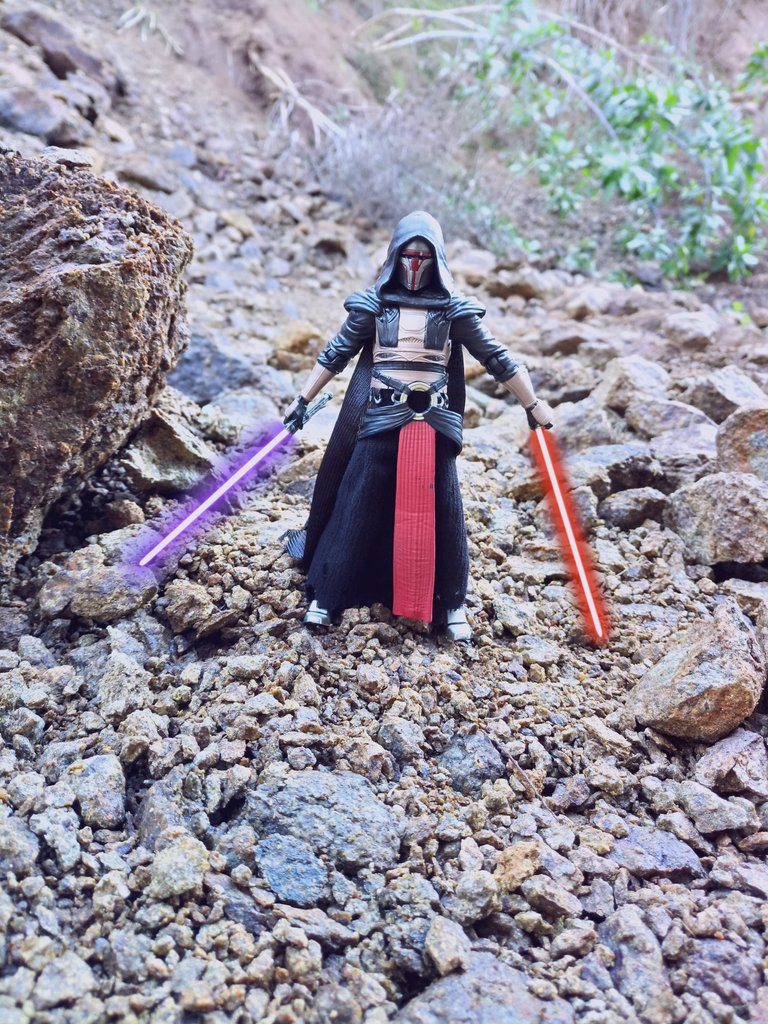 Para estas fotos, utilicé como set el patio de mi casa. Realmente no tengo mucha idea de como realizar las fotos pero es algo que me gusta hacer y me divierto mucho. Quiero aprender a editar bien fotos, tanto que empecé a tomar cursos online de edición profesional con GIMP (soy partidario del código abierto, aparte no uso Windows). Quiero mejorar en la edición de los sables, ya que en este caso, con PicsArt, aún estoy aprendiendo a hacer cosas más elaboradas.
For these photos, I used the patio of my house. I really don't have much idea how to take the pictures, but it's something I like to do, and I have a lot of fun. I want to learn how to edit photos well. So much so that I started taking professional editing online courses with GIMP (I am an open-source supporter, besides I don't use Windows). I want to improve in the saber edition since, in this case, with PicsArt, I am still learning to do more elaborate things.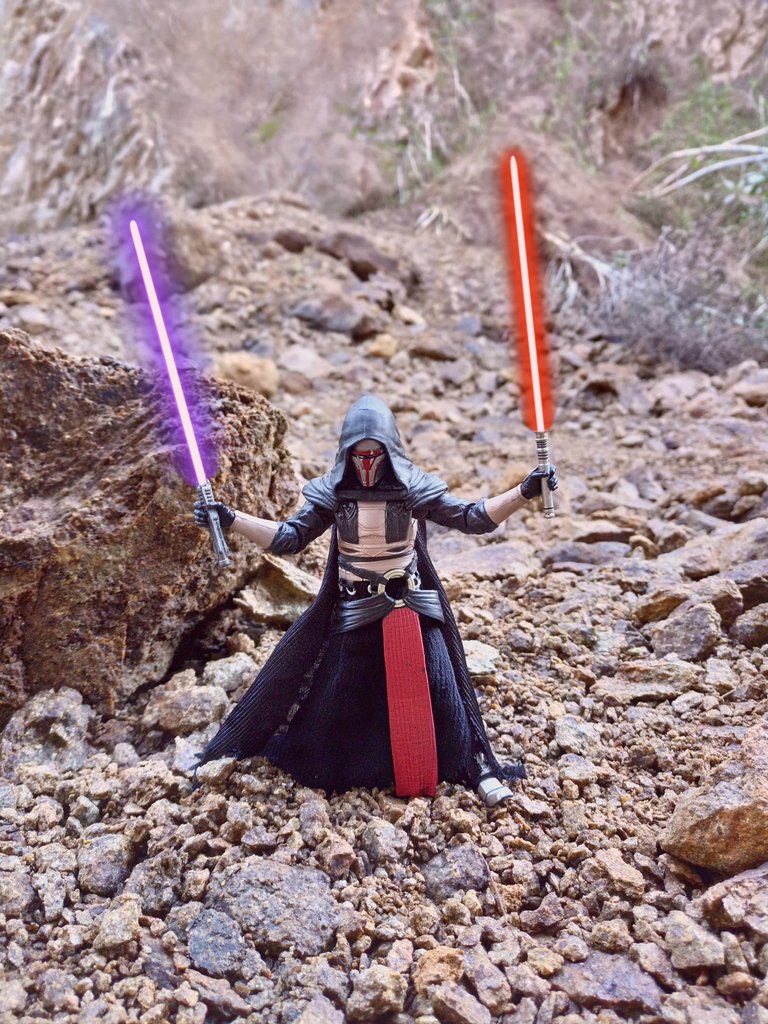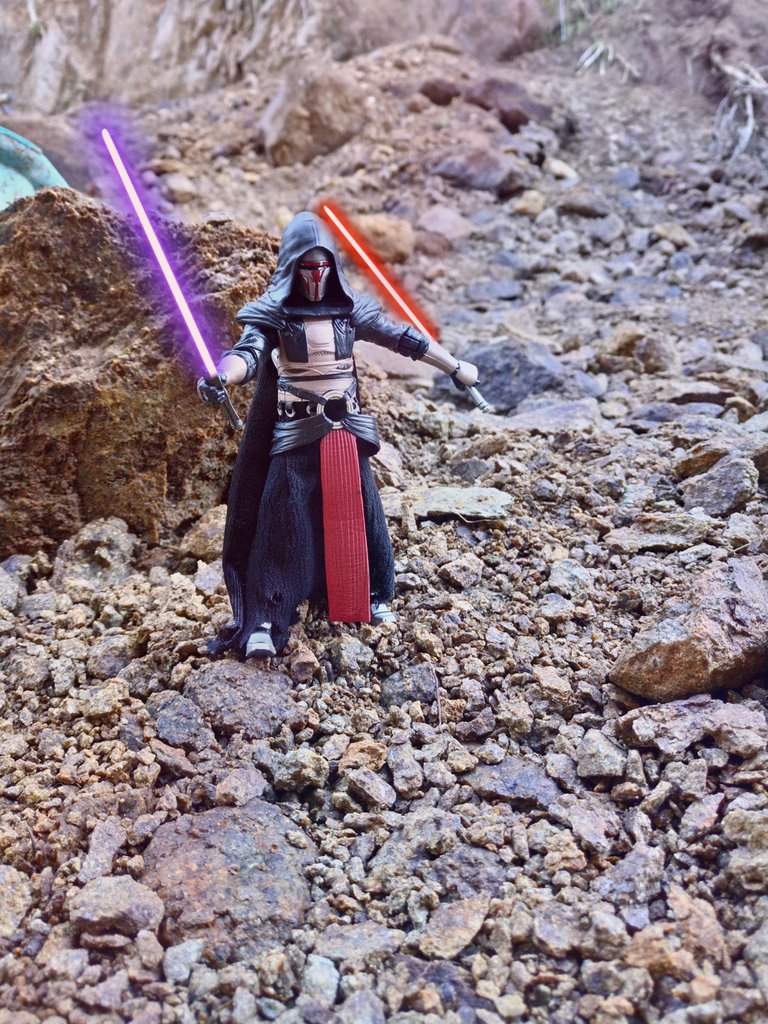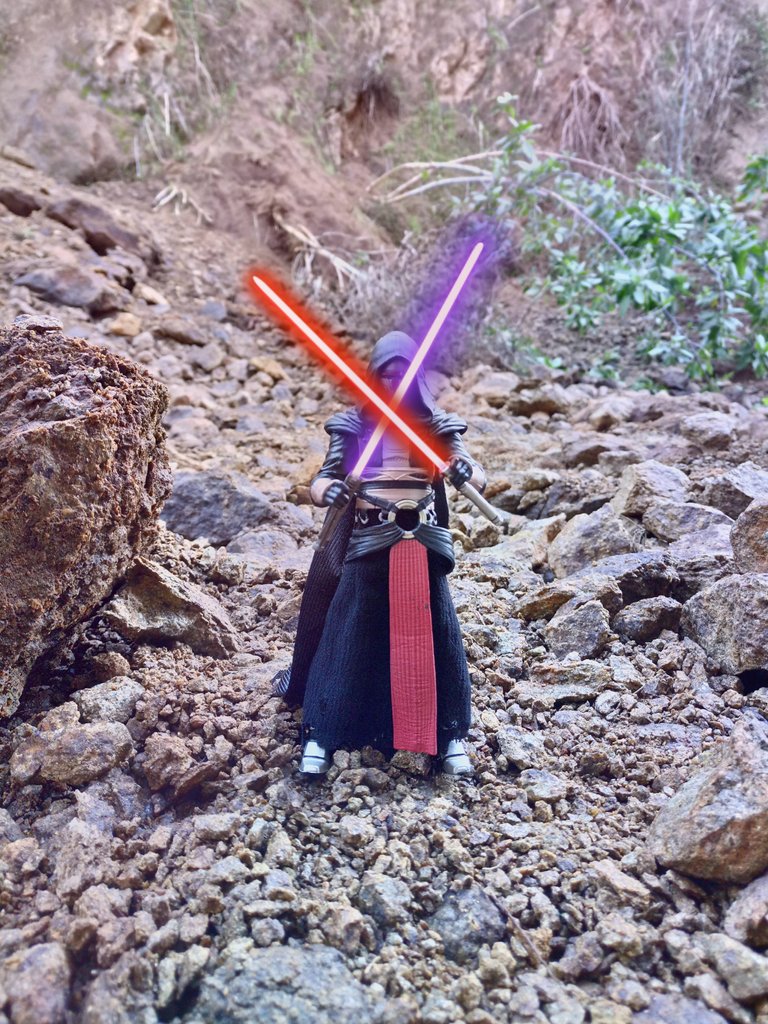 Las fotos fueron tomadas con un Sony Xperia XA Ultra y editadas con PicsArt.
The photos were taken with a Sony Xperia XA Ultra and edited with PicsArt.
Espero les haya gustado, ¡hasta luego!
I hope you liked it, see you later!