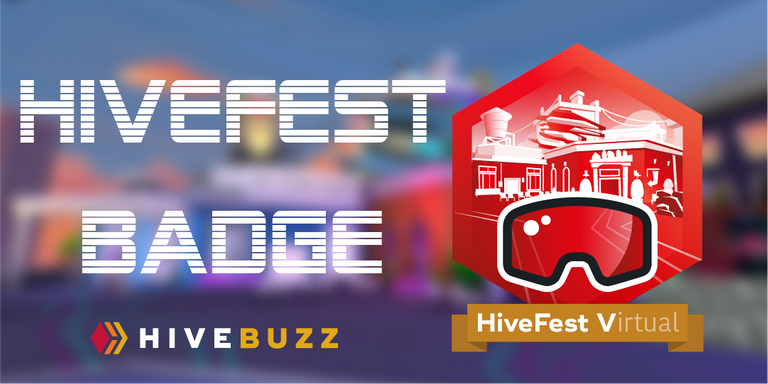 Only two weeks left before the HiveFest⁵ virtual event
As you all know by now, HiveFest⁵ will take place on December 18th. If you still missed the announcement made by @roelandp, you can read it here.
This year, for obvious reasons, HiveFest⁵ will not take place in a country somewhere in the (real) world but in the virtual universe of Altspace VR.
Although many of us are sad that we cannot meet physically, the good news is that many more users will be able to participate since there will be no travel and accommodation costs disappear this year.
However, don't wait too long, because you only have a few days left to register for free. After that, you will have to pay a small fee.
Meet HiveBuzz at HiveFest⁵
The HiveBuzz team is actively preparing for the event too. Like every year, we will try to add our little extra touch of fun.
In Kraków, we innovated by creating a competition to facilitate the meeting between the participants. It is the now well-known Proof of Scan (PoS) which has been greatly appreciated by all.
Last year it was the turn of the Proof of Hug (PoH) which was a resounding and memorable success for all those attending in Bangkok.
What does this year have in store? To find out, there is only one solution: participate in HiveFest!
Introducing HiveFest⁵ Attendee badge
As of now, the HiveFest⁵ commemorative badge is ready and waiting on your board to be activated.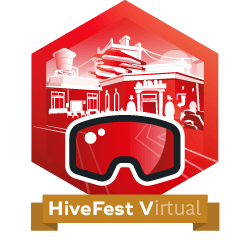 How to get it?
Just because HiveFets will take place in virtual reality doesn't mean you shouldn't earn your badge a bit.
If you have registered correctly, you will need to arrive on the big day of HiveFest and confirm that you are present.
No need to fly, no need to drive. Wear your VR headset or install the AltspaceVR software on your computer and join the virtual world of HiveFest. Then rest assured, everything is planned so that you can confirm your arrival easily and automatically receive your badge a few minutes later.
The badge will be displayed in the personal tab on your board.
What about badge stars?
We used to reward regular attendees who bravely traveled the world to HiveFest with a star on their badges for every edition they attended. We could therefore proudly celebrate the enthusiasts, addicts or veterans of our favorite blockchain.




However, this year, given the ease of participating, we have decided to skip the turn and not award any star. This will allow us to better reward those who will come to the event next year and hopefully we may be able to give them a non-virtual award this time.
See you soon on the VR side
We are looking forward to meeting you at HiveFest⁵ and really hope you will join the party.
The Hivebuzz Team
Useful links:
HiveFest⁵ - announcement
HiveFest⁵ official website
HiveFest⁵ Community - All the HiveFest⁵ related posts