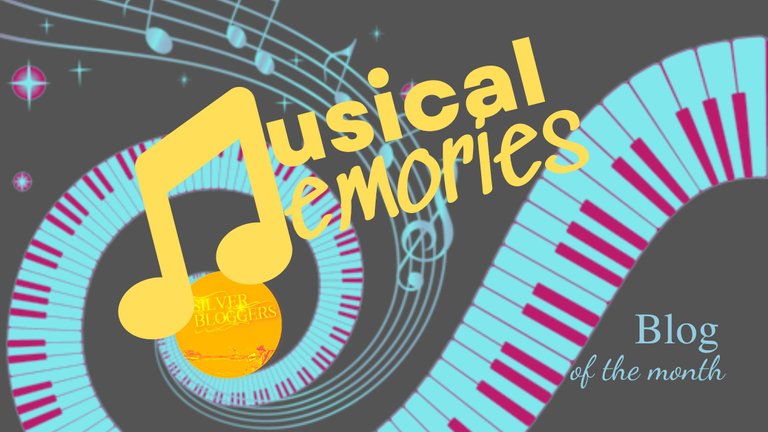 It's that time again: another Blog of the Month.
**Two Days Left**
But first
The Silver Blogger's community seems to be settling into one of steady growth - that's good. Delegations, too, continue to bolster our account and voting power: now, the numbers are too great to list, but are nevertheless greatly appreciated.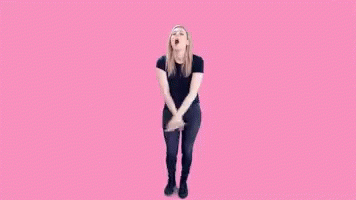 If you would also like to delegate, there's a nifty table to help you at the end of this post. Alternatively, you can do it from your wallet.

August theme:
Musical Memories
one song for each decade - at least four - of your life

If you're of a similar vintage to the team, you'll also have been saddened by the silencing of one of the sweetest voices of our youths - Olivia Newton John. We'd been discussing this theme before we heard the news which really just sealed the deal.

To enter
How to enter your post for the Blog of the Month (#BoM) - the criteria remain the same -
Posts must be in English and obviously centre on the week's theme or topic.
Prose must be a minimum of 350 words. If it's a photo or graphic essay, the photos must be your original work and preferably with some sort of back-story to the images.
The blog must be posted in/from our community
The account must be a subscribed Silver Blogger
Use #BoM - blog of the month - as your first tag.
Share the link to your entry in the comments of this post and in our silver-bom-entries channel (open to subscribed members only).
Consider following the #BoM tag so that you can easily find, upvote and comment on other contributions.
Reminders:
The community description is a guide to content we welcome in the Silver Bloggers' Community. Folk who post content that doesn't jive, will be encouraged to find an alternative and more comfortable space in which to play.
and
To keep things fair: the same person (account) may not win twice in succession.
In summary, last edition's winner may enter, but the contribution, like those of the judges' panel, will not be eligible for a prize.
Deadlines and prizes
The contest closes at midnight GMT (also known as UTC) on Thursday 18 August and the winners will be announced later the following week.
The winner gets
50% of the liquid rewards from the post announcing the winners. His/her account will be set as a 50% beneficiary
10 Hive sponsored by the Silver Bloggers community
10 Hive that @lizelle sponsors
The runners up win, too
Thanks to our founder Silver-Blonde Lizzie, the runners up will also receive 5 Hive each, and we have allocated another 5 Hive from the community account for the runners up.
All prizes will be sent directly to the winners' wallets.
Would you like to sponsor a prize?
If you would like to sponsor a prize, please comment on this post and tag one of the team: @lizelle, @fionasfavourites, @coquicoin or @tengolotodo or ping us in our Discord channel.
Theme suggestions
If you have topic suggestions, please tag one of the team (@lizelle, @fionasfavourites, @coquicoin, @tengolotodo) and leave them in the comments?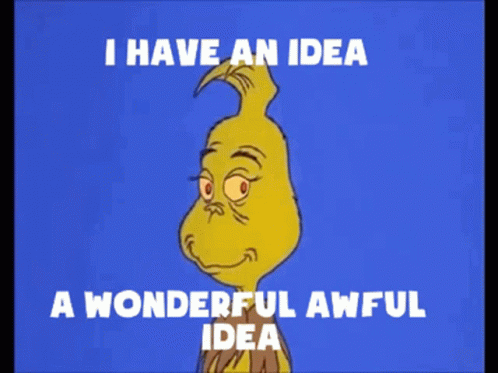 Themes can be anything you like within the Silver Threads preferred for this community. Content creators will, of course, make of them what they will.
Last words...no pressure
If you're a bit like me, and not a herd animal and I don't do well being pressured - by topics or deadlines. The #bom and #silverprompts are intended to nudge and inspire. So even if you don't get your post done by the cut-off time, we will still consider it for curation (no prizes, though).
Speaking of curation, if you're inspired by other things, we look forward to reading your posts. We manually curate and recommend good content for support from OCD. The team also regularly picks quality posts and showcases them - read the most recent selection here and do pop over and read the Silver Prompts Selection.
Finally
We would love to get more eyes on this post and all community posts from - @hive-106316 - our Silver Bloggers account. Thisis why we make a point of reblogging your posts. Please do the same?

A big THANK YOU in advance