Hello Feathered Friends Community. I hope you are all doing well. I'm back to welcome Round 87 of the Show Me A Photo (SMAP) Contest hosted by @nelinoeva. Each week a new theme is given and participants are to show pictures of the theme. Read all the rules here. We look forward to your joining the fun.
The theme for this week is:
ACTION PHOTO
---
I've written a lot about street chicken here. But for those who haven't read them here's a short explanation. Street chickens and cats are found almost everywhere in our subdivision. These are chicken and chicks, and sometimes roosters, that roam our subdivision streets scrounging for food. No one knows who own them. No one knows where they stay. They appear to be left on their own to fend for themselves. So they walk the streets looking for any kind of sustenance that can get them through the day.
There's one street chicken, or should I say cock, that particularly caught my attention. I initially thought it was female but I was wrong. Here he is.
He was still younger here in this photo but what interested me with him is he always was alone or by himself whenever he walked the streets. Most street chicken or roosters I see go in groups but this one was always unaccompanied. A loner.
I always wondered and sometimes worry about how he will fare in the streets without others to help him or protect him from other street creatures like stray dogs and cats. But after I saw him do what he did in the photo below, I knew he will be all right. The photo below is also my entry to this week's contest.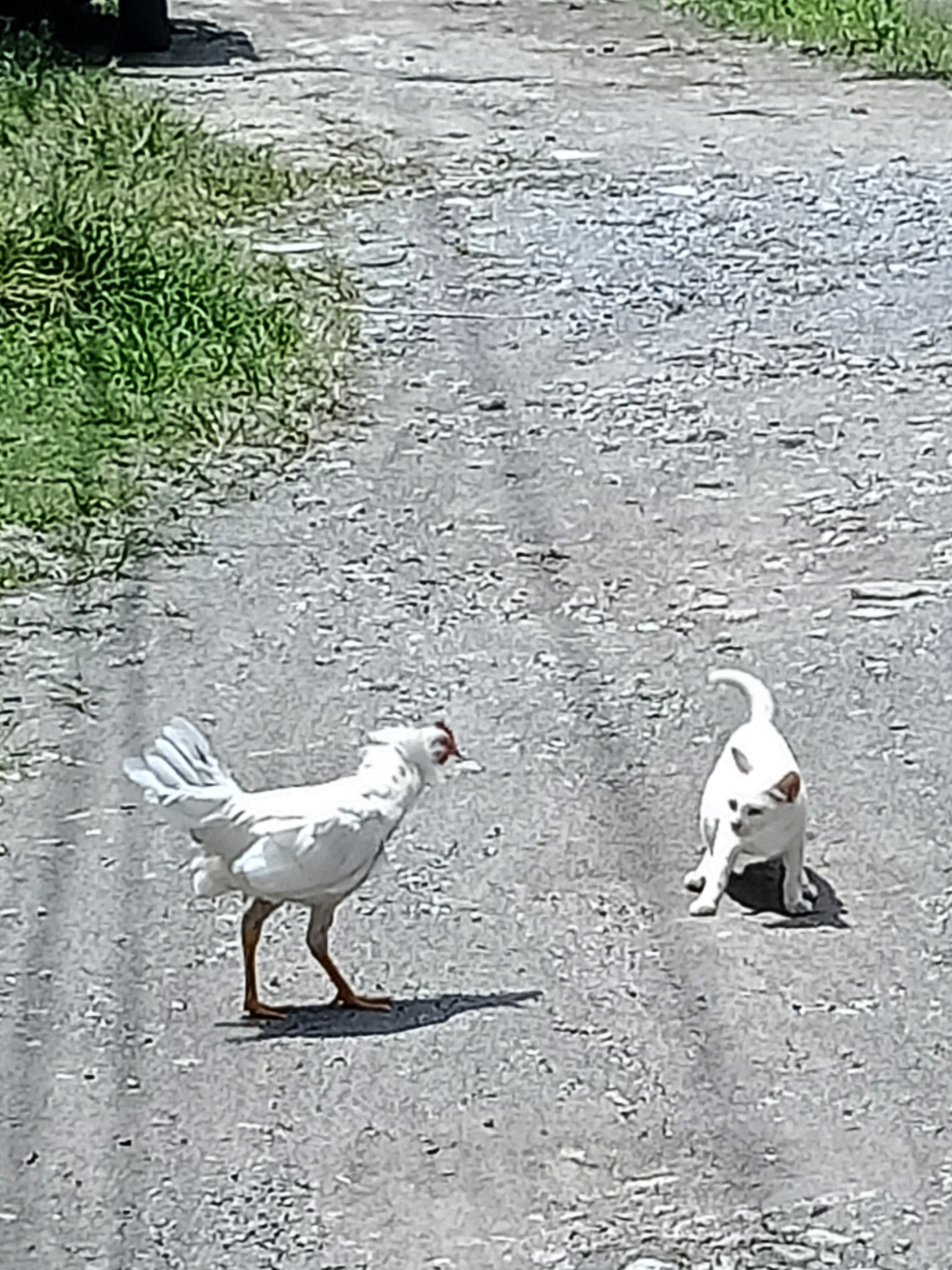 He's not scared of anyone! What a tough, gritty cock. Oh just in case you're interested this is him now.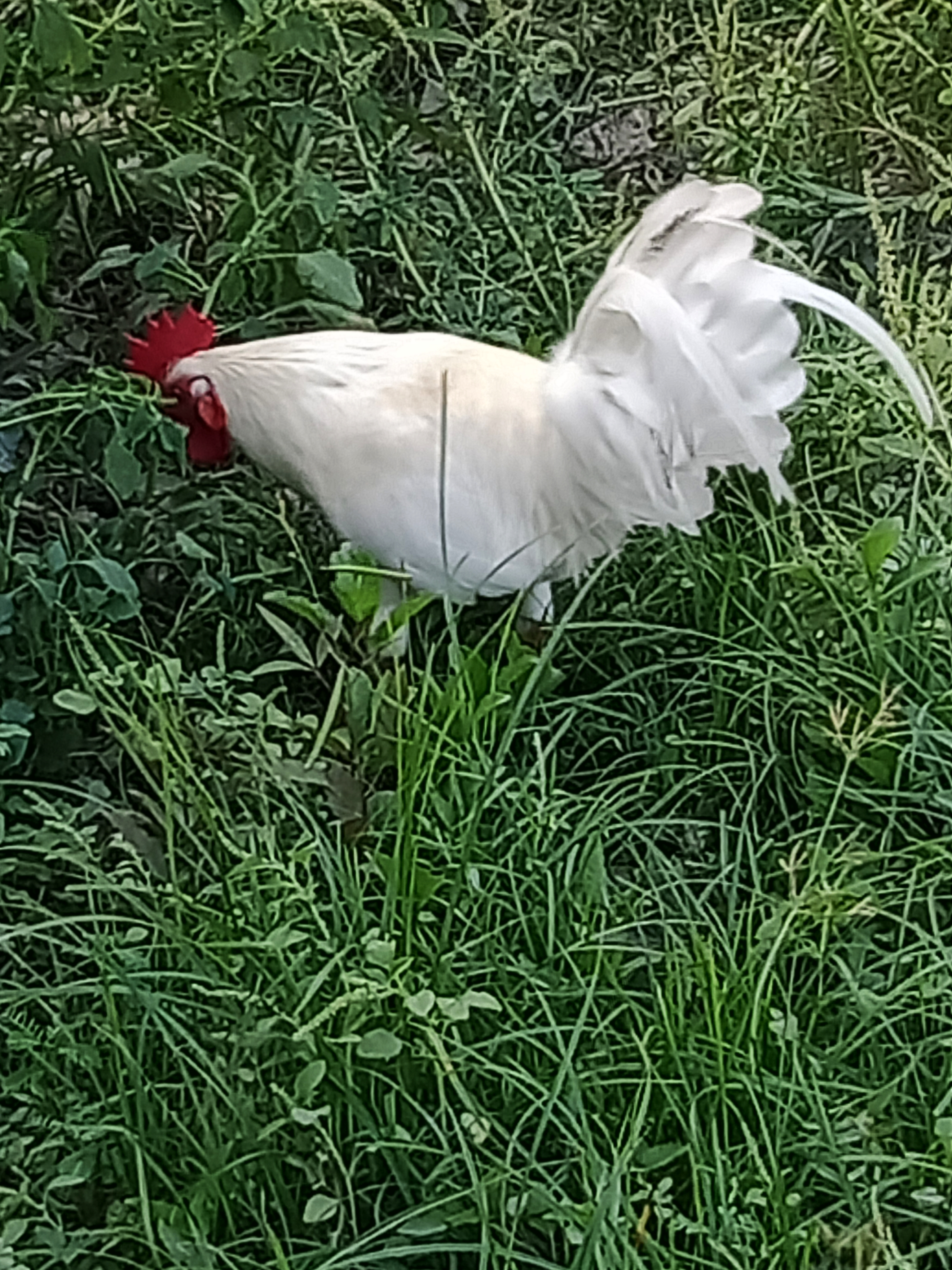 And that's it for this post. Shout out to all our sponsors, delegators, donors who all make this contest a really successful one. Special thanks to The Feathered Friends Community, @melinda010100, @barbara-orenya and to our judge @oks2crypto. You guys rock!!! Keep safe everyone and may peace be with you all. Have a great weekend.
(All photos are mine.)