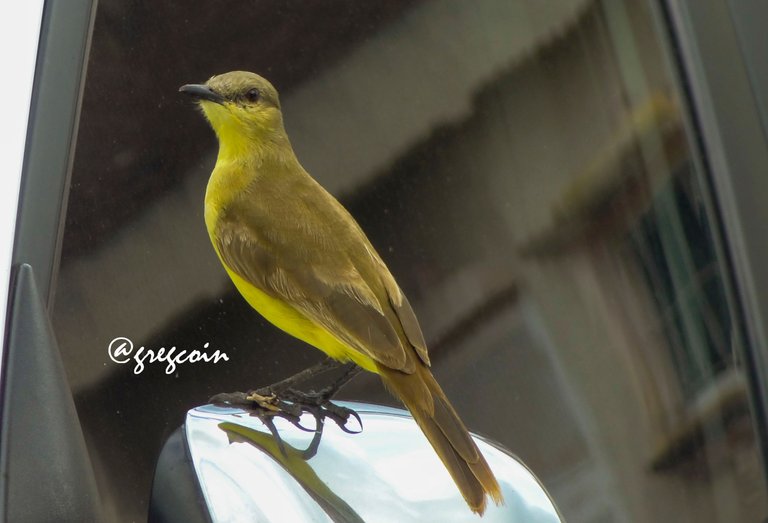 ---
Ever since I found out that there was a bird community, I have wanted to go out and take some pictures; in the area where I live different species of birds are always coming, I just have to be aware of the right moment to be able to photograph them.
Desde que me enteré que existía una comunidad para aves, he querido salir a tomar algunas fotografías; en la zona donde vivo suelen venir siempre distintas especies de aves, solo hay que estar pendiente del momento preciso para poder fotografiarlas.
Today after a torrential downpour I looked out the window to see how the weather was looking and then I could see a little bird in front of the windshield of my car, I was watching him for a while and he was still there, he seemed to have no intention of leaving yet, so I went for my cell phone and tried to take pictures without making noises or movements that could alert him of my presence to prevent him from flying away.
Hoy después de un torrencial aguacero me asomé a la ventana para ver como se veía el clima y entonces pude ver un pajarito frente al parabrisas de mi auto, estuve un buen rato observándolo y él seguía allí, parecía no tener intenciones de irse todavía, así que fui por mi celular e intenté tomar las fotografías sin hacer ruidos ni movimientos que pudiesen alertarlo de mi presencia para así evitar que volara.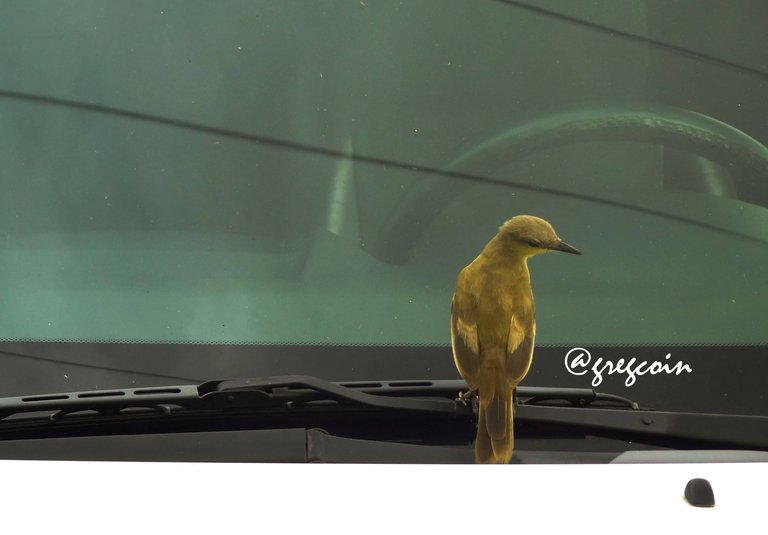 ---
He noticed it anyway, but he didn't fly, he just walked a little and landed on the left rearview mirror of the car, which gave me another opportunity to take some photos of him, he seemed to feel comfortable with my presence.
Igual lo notó, pero no voló, solo caminó un poco y se posó en el retrovisor izquierdo del carro, lo que me dio una nueva oportunidad para hacerle algunas tomas, pareció sentirse cómodo con mi presencia.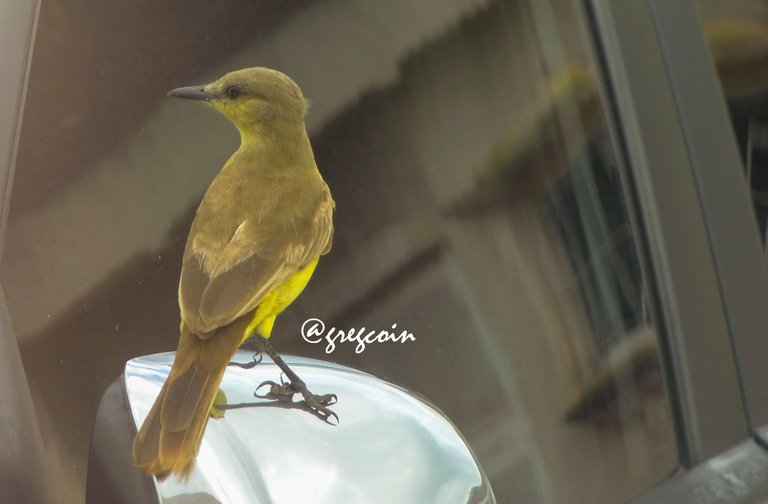 ---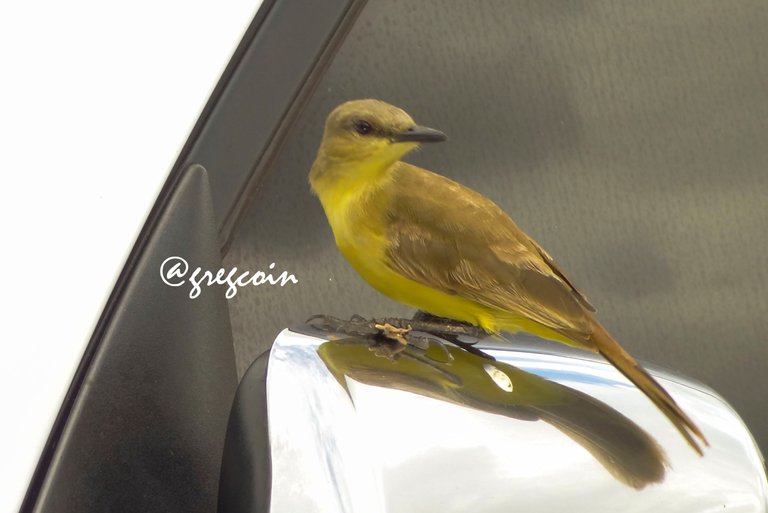 ---
I got closer and noticed that he had a leaf tangled in one of his legs, I wanted to get a little closer to help him and take it off, but I was too daring, this time he flew away...with his little leaf in his leg.
Me fui acercando y noté que tenía una hoja enredada en unas de sus patas, quise acercarme un poco más para ayudarlo y quitársela, pero fue mucho mi atrevimiento, esta vez sí voló y se fue...con todo y su hojita en la pata.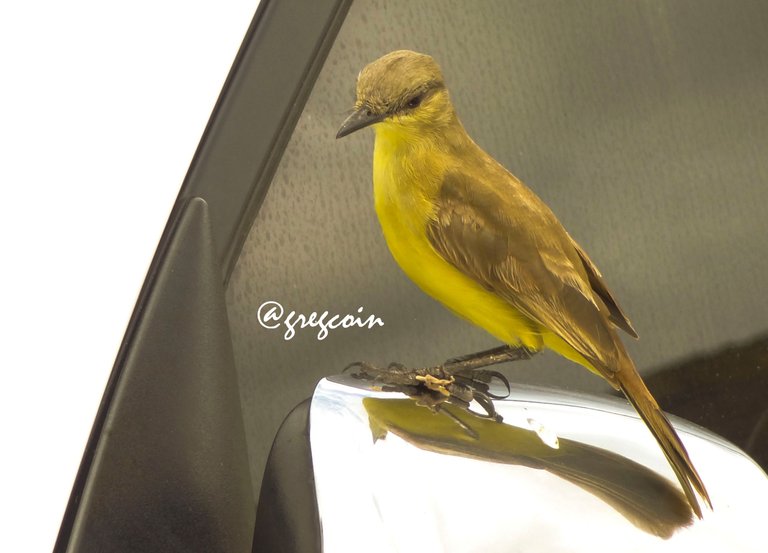 ---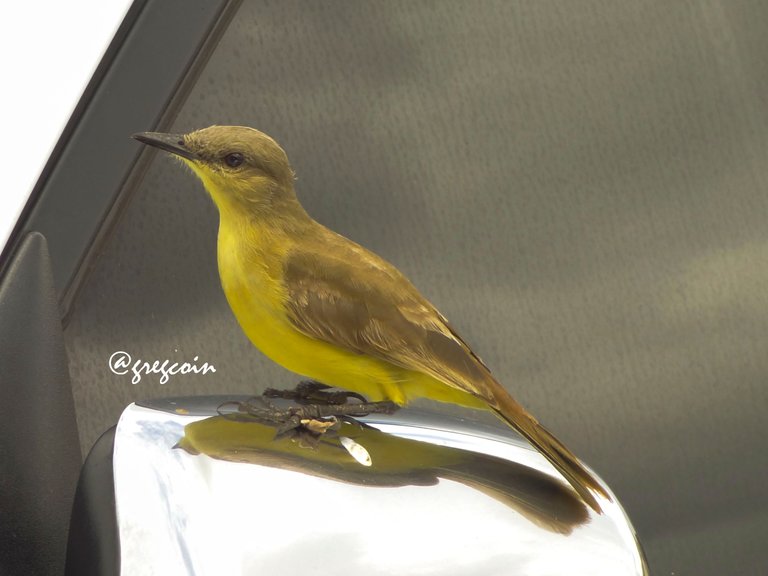 ---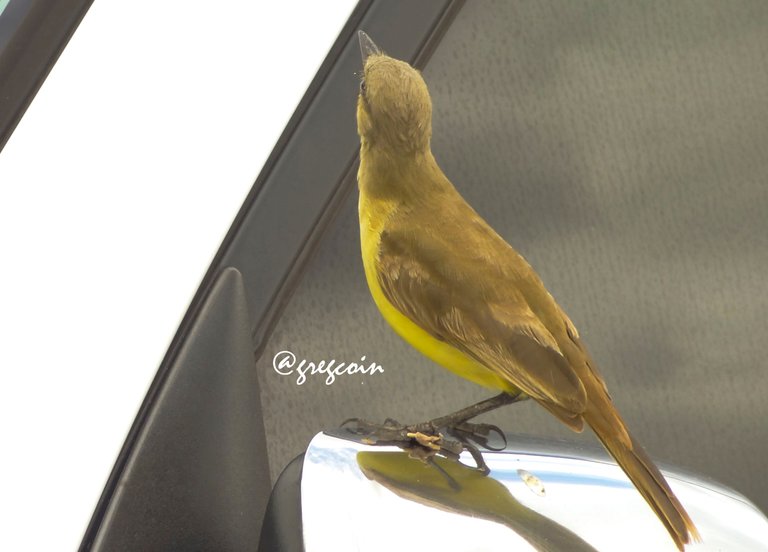 ---
I love animals, I feel I have a great connection with them, we get along well. I hope you like the pictures.
Me encantan los animales, siento que tengo una gran conexión con ellos, nos llevamos bien. Espero que les gusten las fotografías.
---
All photographs in this post were taken by me with a Samsung S9 phone.
Todas las fotografías de esta publicación fueron tomadas por mi, con un teléfono Samsung S9.
---