Hello. everyone!
Autumn is a great time to watch birds.
Generally, in the fall, birds fly from places with harsh climates to areas where the climate is milder. I read in a source: "In Europe, due to the influence of the warm Gulf Stream, the climate warms from northeast to southwest or even from east to west."
In the fall, masses of birds fly south. The annual arrival and departure of birds follows a strict sequence. The order of arrival and departure can only be disrupted by sudden deviations in the weather. The timing of birds' arrival in spring and their departure in autumn is determined primarily by feeding conditions.
So, I have been observing birds.
Seagulls are fine on the shore. They are looking for food. Flocks of birds ... Can you hear their cries?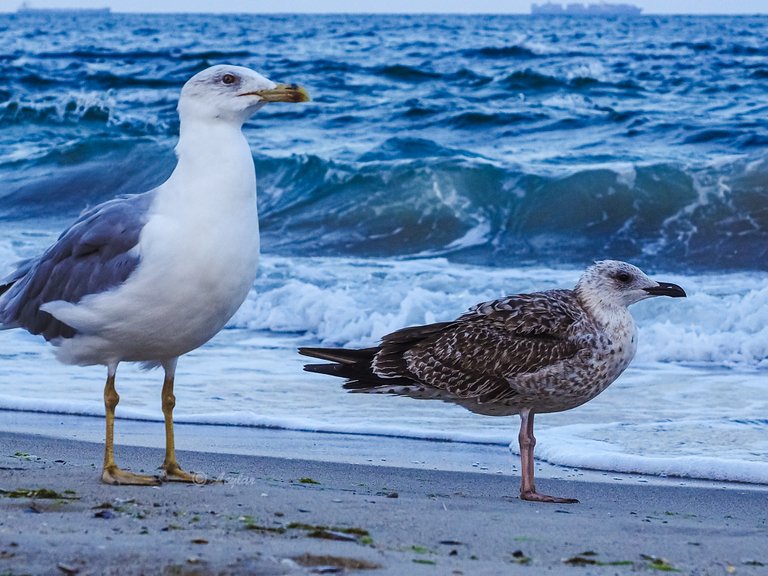 Larus is the most numerous genus of birds in the subfamily Larinae. The birds live in the sea and inland waters. Many species are considered synanthropic because they live near people and benefit from it.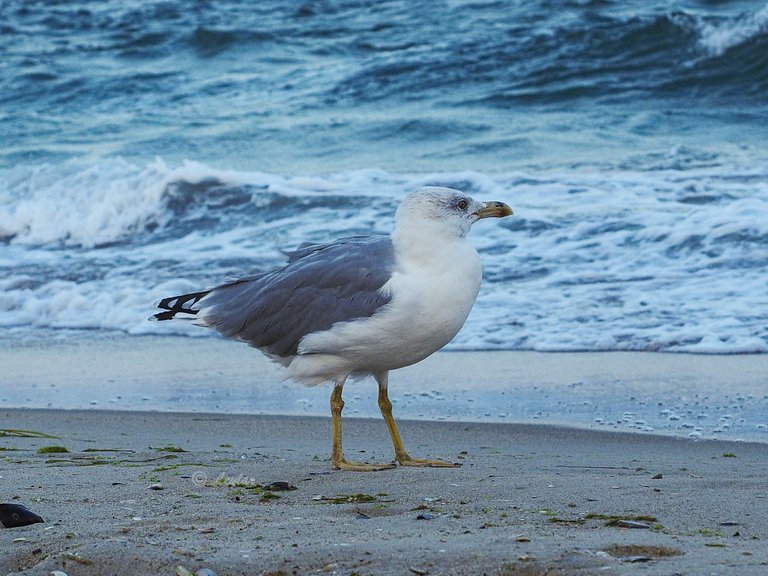 I was catching the moment. Sometimes it seemed that the bird didn't mind the photography and let me get close to it.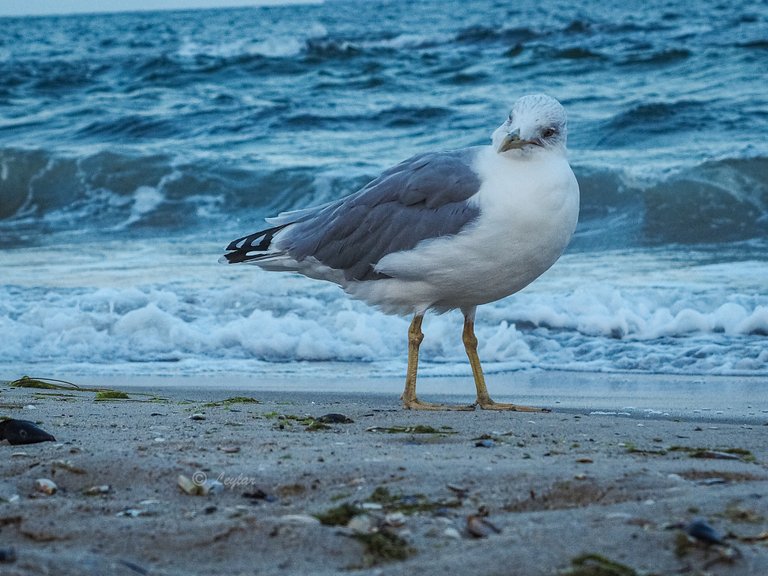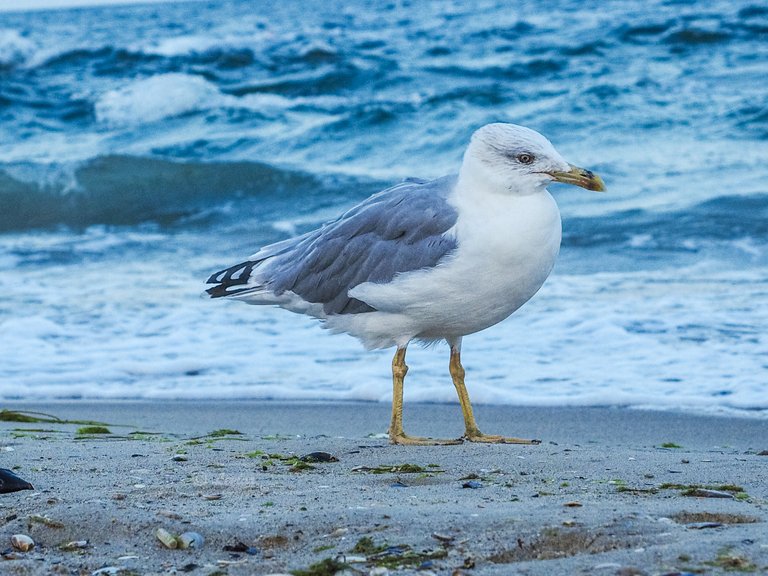 ---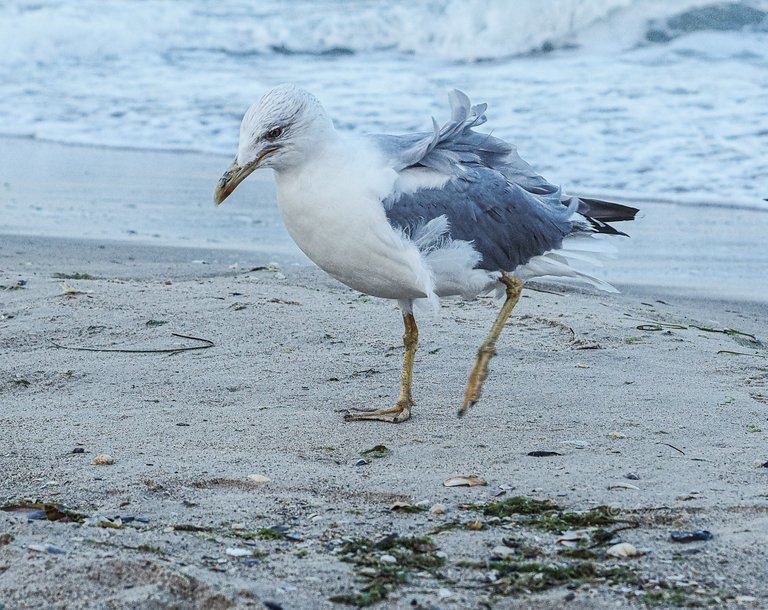 The bird's cry was like a message! 😊. Did the bird want to scare me?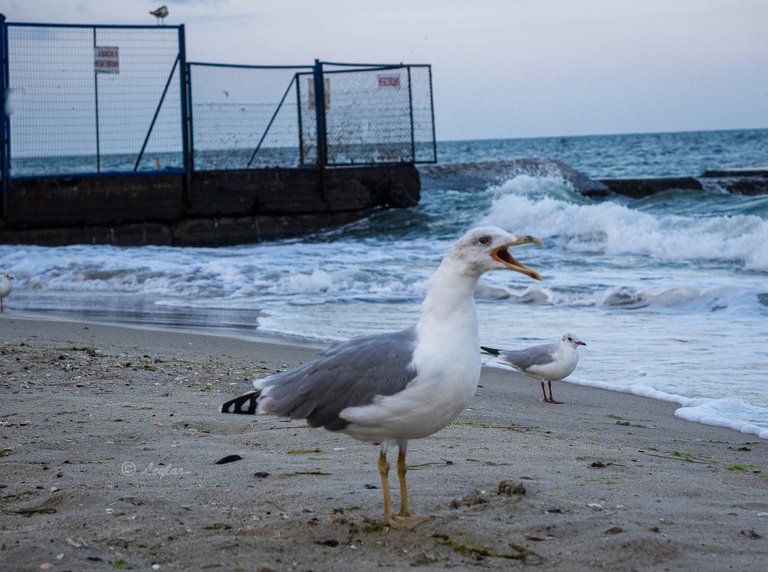 No. It wasn't for me.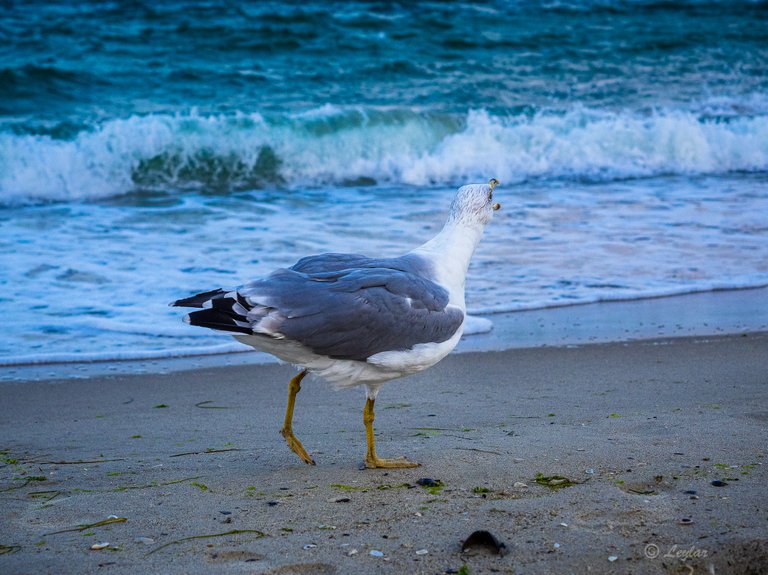 Grown-up baby seagulls.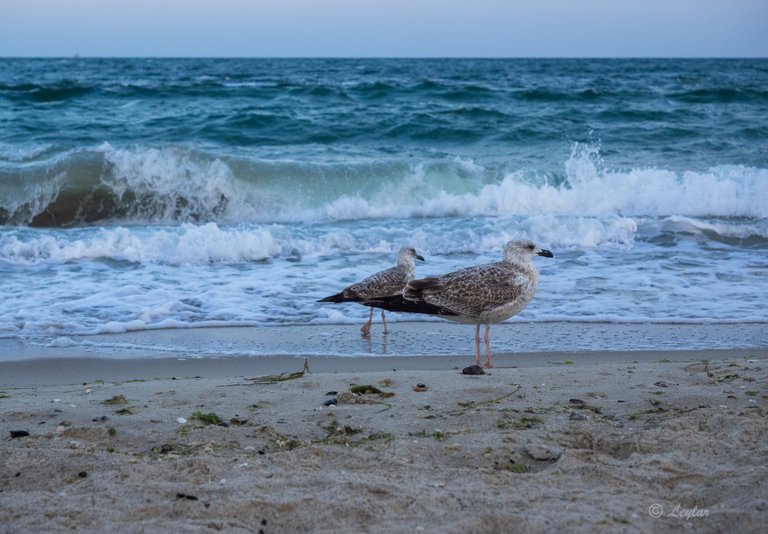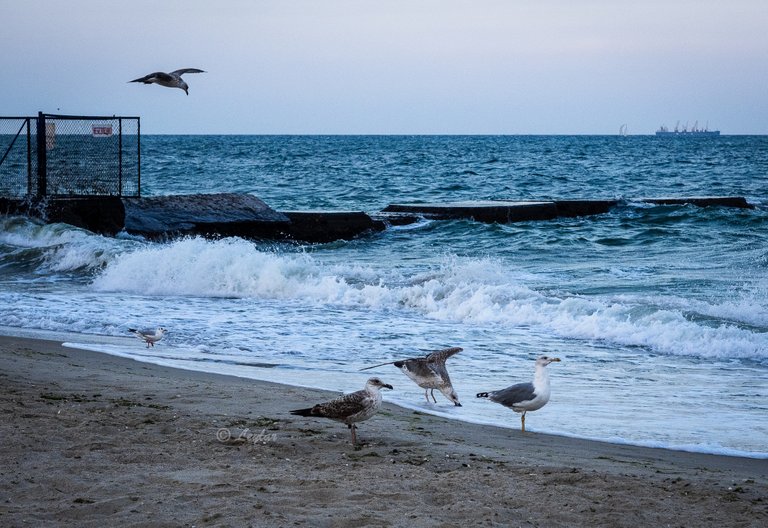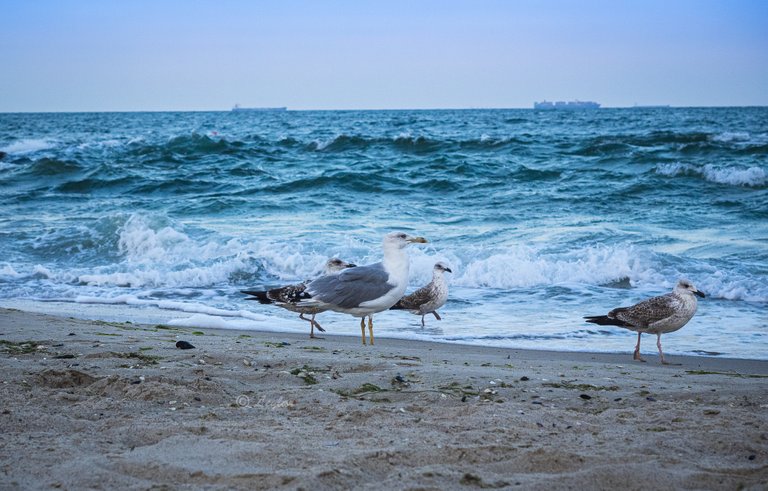 This is a young gull learning to fly.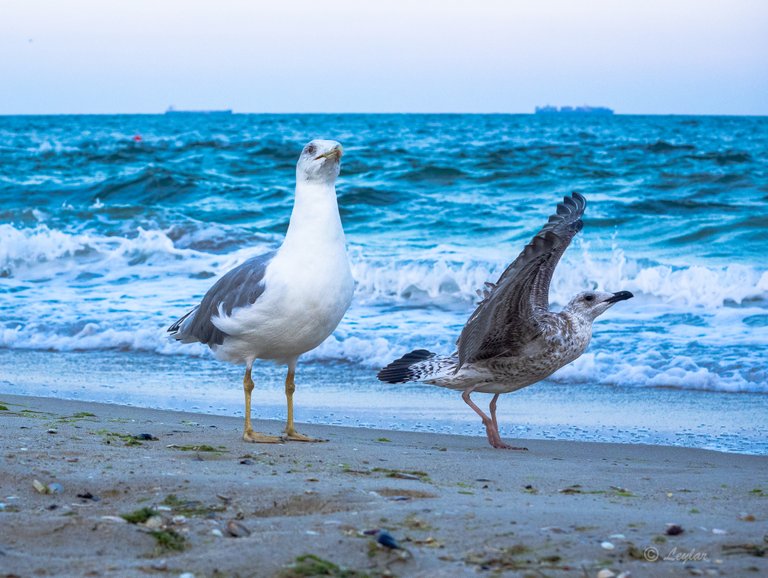 Study hard! I'm gone.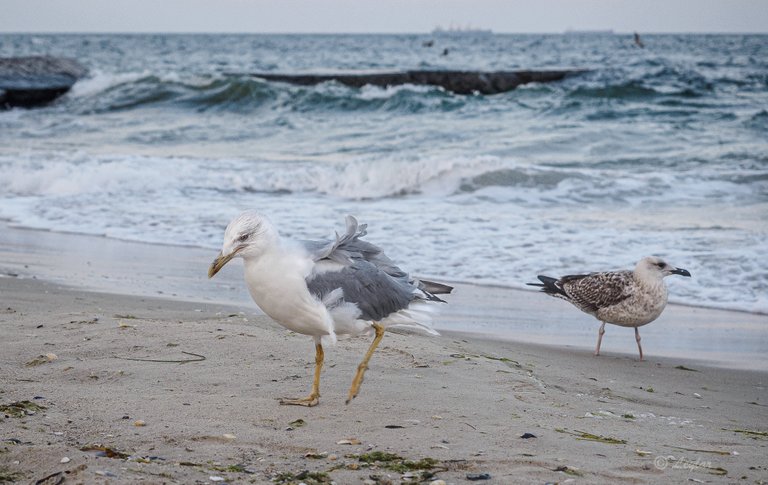 I have to fly!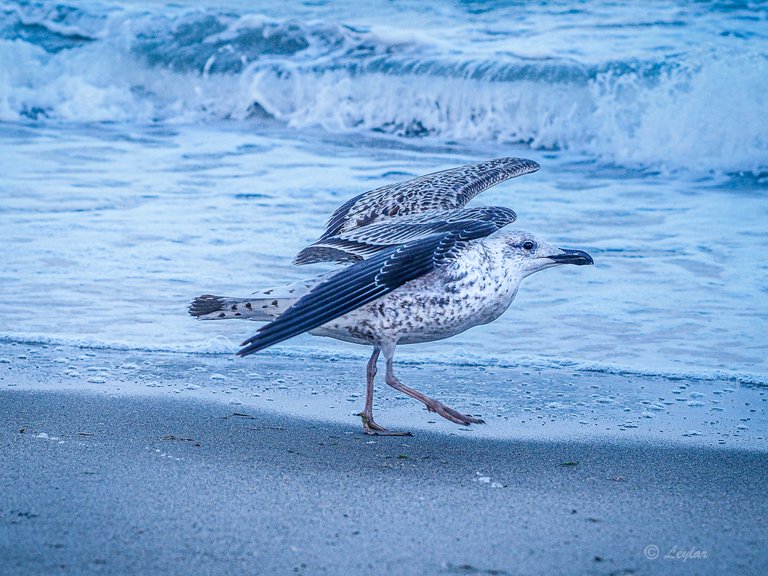 ---
---
In search of tasty food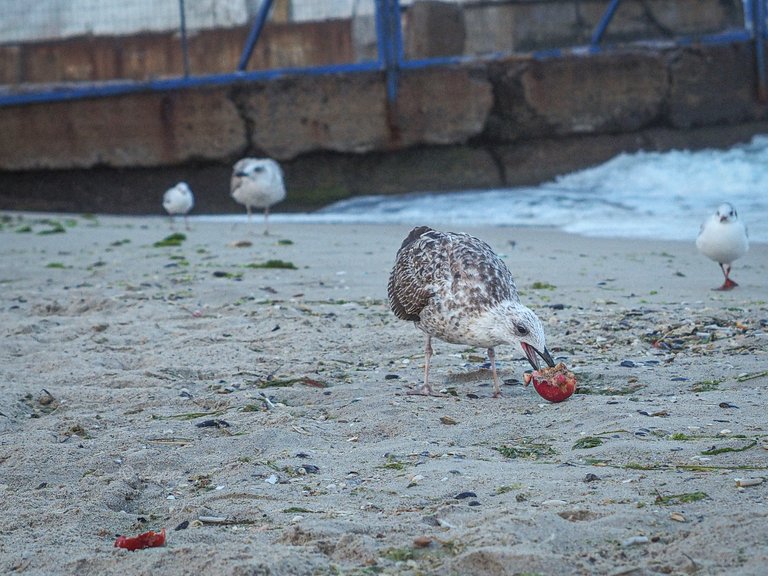 It's really tasty, it's an apple!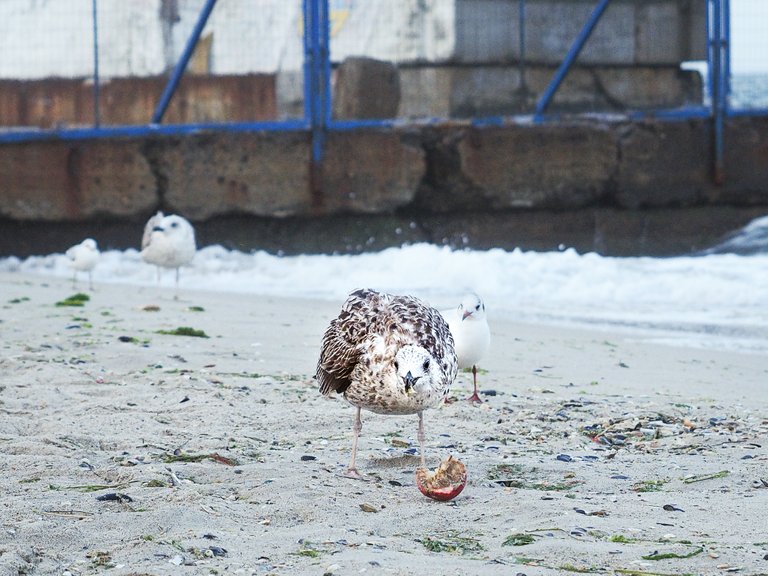 Don't take my piece!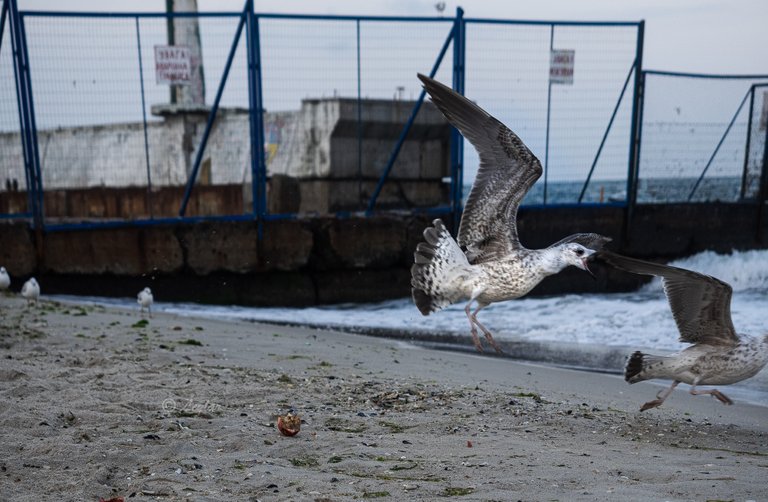 😳. 😀 🤣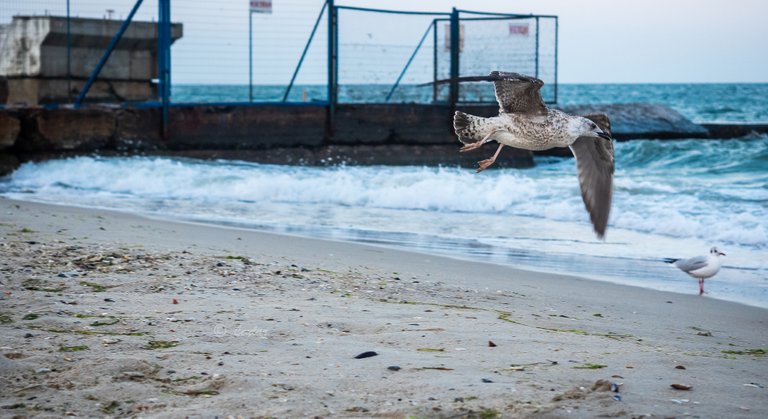 Enjoy!
Original photos by @leylar
Thanks for your time!