---
Hola a todos nuevamente!
Off-Topic
Al fin estoy de nuevo en mi departamento! Ya regresé de Chile (fuí a ver a mis familiares), la pasé genial y gracias a los que siempre preguntan y se preocupan.
Ahora que tengo nuevamente mi pc a disposición, puedo volver a generar Gifs y demás. Sin más vueltas vamos al post.
Slay the Spire
Como habrán visto en la miniatura muero, y mucho.
JAJAJA. Pasa que, Slay the Spire es un juego realmente difícil (como los que me gustan a mí). Capaz en su modo normal no tanto, pero como antiguamente tenía muchas horas jugadas. Accedí al "modo ascensión" donde por cada partida que logras ganar vas aumentando la dificultad del juego. Actualmente me encuentro en el Ascensión +9. El máximo creo que es el 20. Aunque con todo el tiempo que ha pasado existe la posibilidad de que haya cambiado un poco el juego.
Adentrémonos un poco más sobre de que trata el juego y como son sus mecánicas.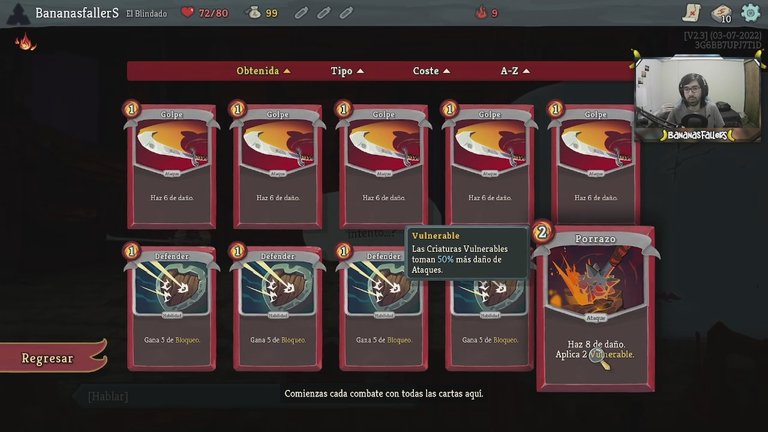 Luego de elegir la clase (en éste gameplay elegí al blindado), se nos dará un mazo de cartas acorde a la misma. Las cuales son los recursos que tenemos para combatir con las criaturas que nos irémos encontrando a lo largo del mapa, el cual en breves explicaré.
Es muy importante destacar, que puedes ir agregando y quitando cartas de tu mazo, de hecho esa es la escencia del juego. Cada partida, puedes probar combinaciones nuevas y diferentes build, para ir avanzando a lo largo de los pisos.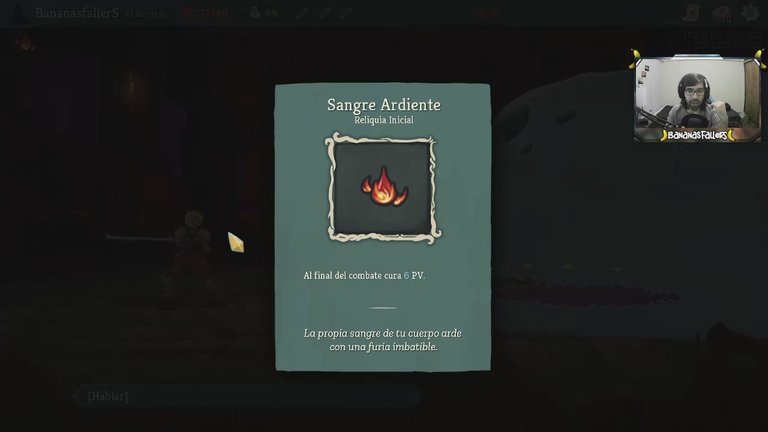 Otro aspecto importante a destacar, es que hay reliquias, las cuales mejoran pasiva o activamente a tu personaje. Como pueden ver, la reliquia inicial de mi clase, me otorga 6 puntos de vida al terminar una batalla, realmente es muy buena.
Cada vez que derrotemos a un Elite, a un Jefazo, encontremos un cofre o hagamos algún evento especial, tendrémos acceso a diferentes reliquias.
Eso me lleva al mapa: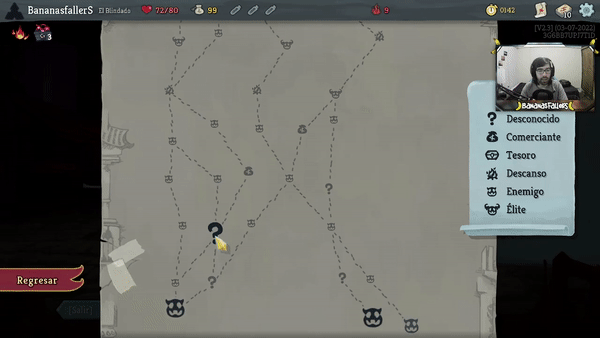 Como pueden ver, así es como se va avanzando piso por piso a traves del juego. Están explicadas a la derecha que significa cada ícono. Es vital el elegir un camino que nos beneficie en base a que tan fuerte o débiles estémos en el momento de elegirlo. Siempre que se únan los caminos, puedes ir direccionandote a través del mapa.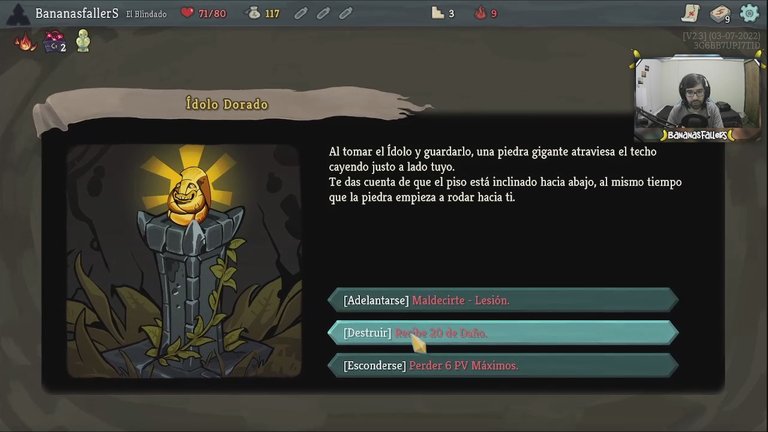 Algunos de los eventos pueden resultar muy mal JAJAJA. Aunque esa es justamente la magia de Slay the Spire.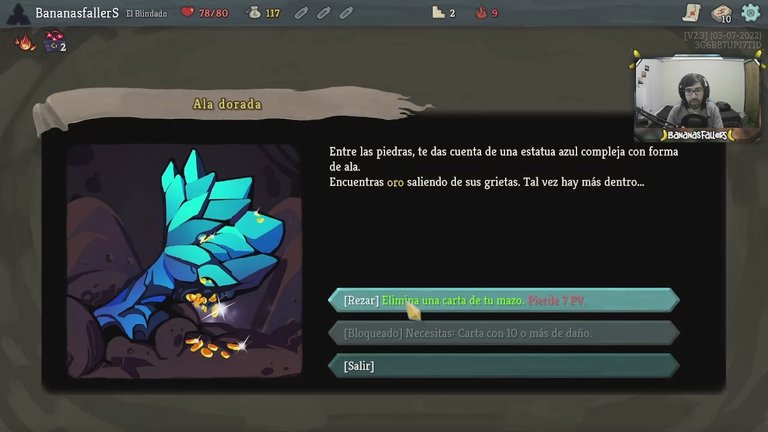 Aquí tienen otro ejemplo de como se ve un evento. En definitiva lo que quiero mostrar es que, hay mil variedades de eventos que pueden suceder y no siempre vas a estar preparado para los mismos. Lo que si puedes esperar es, mucha diversión!
Super recomendado Slay the Spire. Además el juego es relativamente barato en Steam. Al menos aquí en Argentina.
Gracias, por ver mi contenido. Te invito a que véas el video y me dejes un comentario sobre que te pareció.
Las imágenes utilizadas en el post, fueron tomadas de mi gameplay de Slay the spire, comprado vía Steam.
Las imágenes separadoras y de final de post, fueron creadas por un diseñador gráfico para darle más personalidad al canal.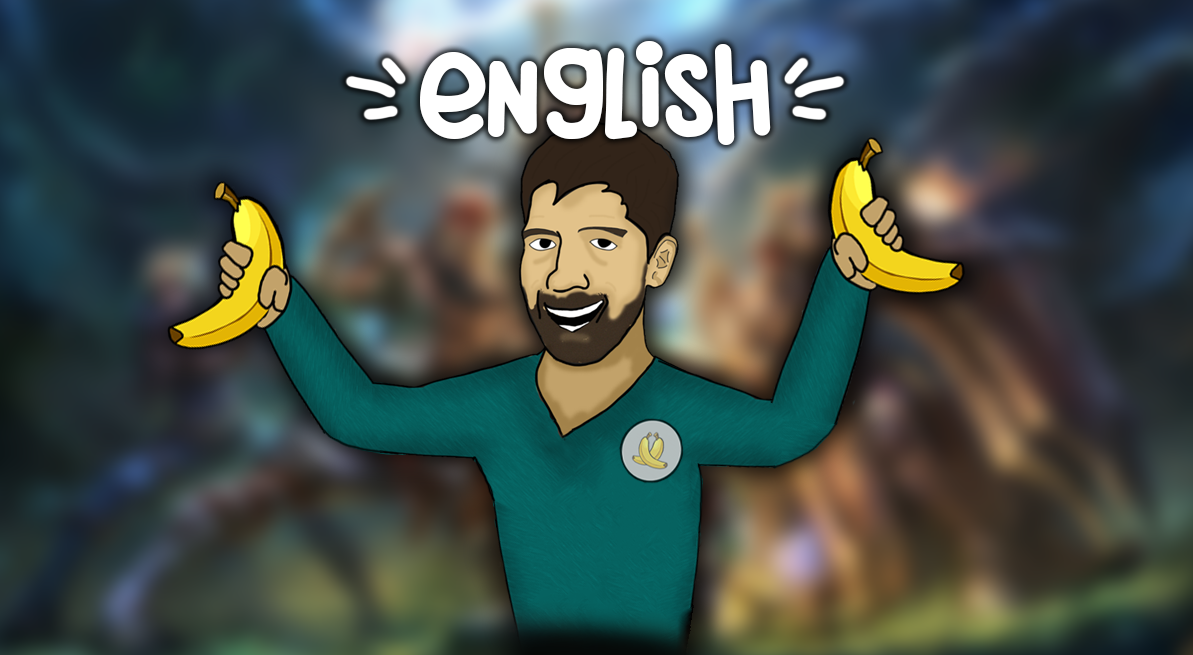 Hello everyone again!
Off-Topic
I'm finally back in my apartment! I'm back from Chile (I went to see my relatives), I had a great time and thanks to those who always ask and care.
Now that I have my pc available again, I can re-generate Gifs and so on. Without further ado, let's go to the post.
Slay the Spire
As you may have seen in the thumbnail I die, and a lot.
HA HA HA. It happens that Slay the Spire is a really difficult game (like the ones I like). Capable in its normal mode, not so much, but as in the past, it had many hours played. I accessed the "ascension mode" where for each game you manage to win you increase the difficulty of the game. I am currently at Ascension +9. I think the maximum is 20. Although with all the time that has passed there is a possibility that the game has changed a bit.
Let's delve a little more about what the game is about and how its mechanics are.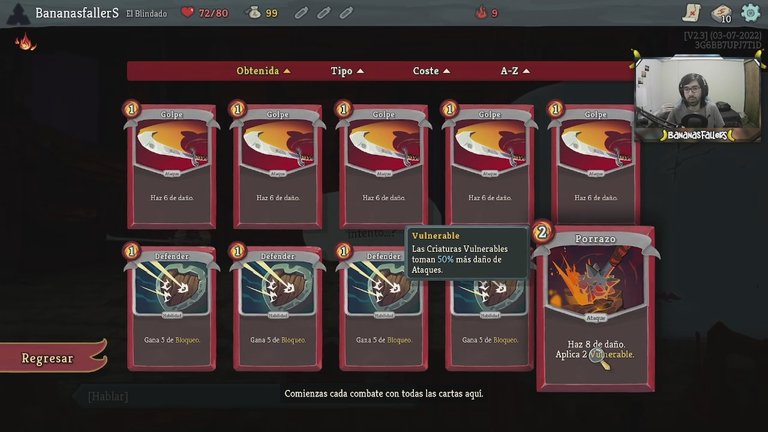 After choosing the class (in this gameplay I chose the armored one), we will be given a deck of cards according to it. Which are the resources we have to fight with the creatures that we will find throughout the map, which I will explain shortly.
It is very important to note that you can add and remove cards from your deck, in fact that is the essence of the game. Each game, you can try new combinations and different builds, to advance through the floors.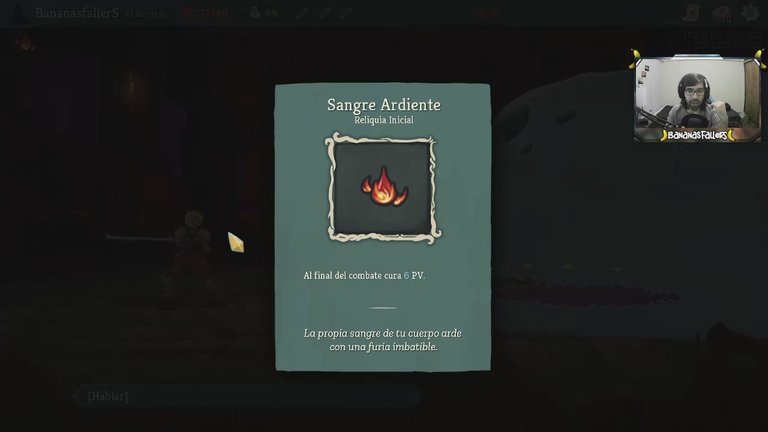 Another important aspect to note is that there are relics, which passively or actively improve your character. As you can see, the initial relic of my class, it gives me 6 life points at the end of a battle, it really is very good.
Every time we defeat an Elite, a Boss, find a chest or do some special event, we will have access to different relics.
That brings me to the map: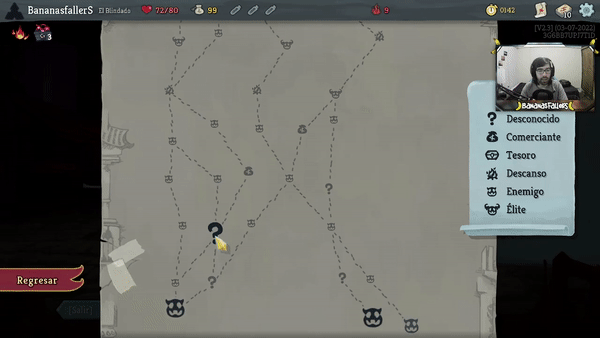 As you can see, this is how you progress floor by floor through the game. They are explained to the right what each icon means. It is vital to choose a path that benefits us based on how strong or weak we are at the time of choosing it. Whenever the paths join, you can navigate through the map.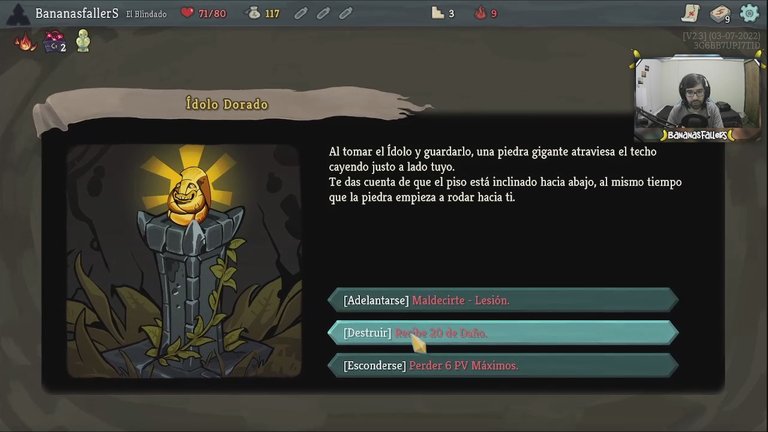 Some of the events can turn out really bad LOL. Although that is exactly the magic of Slay the Spire.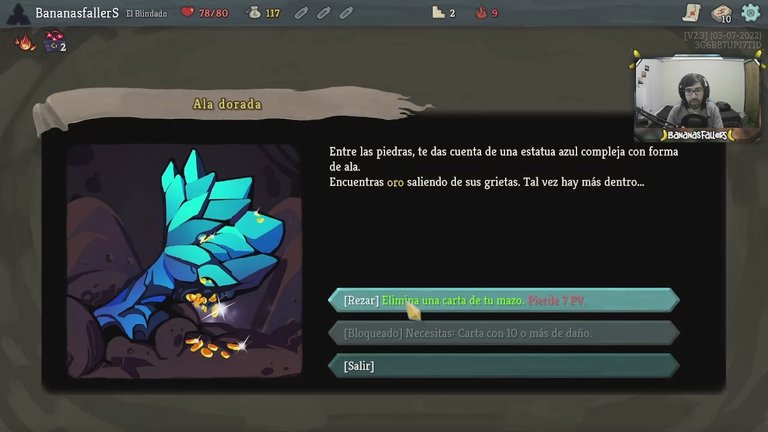 Here's another example of what an event looks like. In short, what I want to show is that there are a thousand varieties of events that can happen and you will not always be prepared for them. What you can expect is lots of fun!
Super recommended Slay the Spire. Also the game is relatively cheap on Steam. At least here in Argentina.
Thank you, for viewing my content. I invite you to watch the video and leave me a comment about what you thought.
The images used in the post were taken from my gameplay of Slay the spire, purchased via Steam.
The separator images and the end of the post were created by a graphic designer to give the channel more personality.

---
▶️ 3Speak