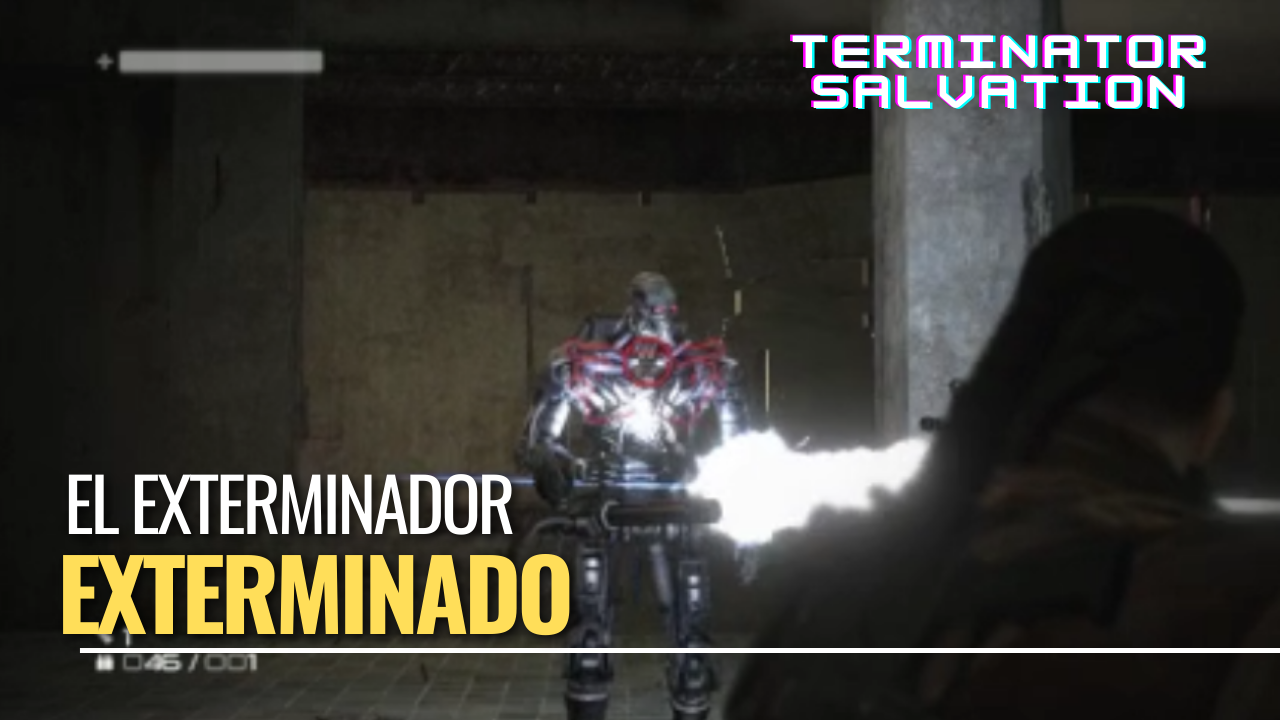 Imagen hecho en Canva con recursos gratuitos de canva, la imagen de fondo la tome del juego / Image made in Canva with free canva resources, the background image I took from the game.

---
Hola queridos amigos de la Geek zona, como están? Espero que, de maravilla, el día de hoy comenzamos con mucha energía el lunes, inicio de semana con un nuevo capítulo de Terminator Salvation, y hoy es especial ya que finalmente nos enfrentamos a los T-600, las maquinas más temidas de toda la franquicia, yo estaba muy asustado porque llegara este momento ya que cuando anteriormente había jugado este Terminator llegaba hasta este capítulo que presento hoy porque era sumamente complicado destruir a estos 4 T-600 que aparecen en esta vez.
Hello dear friends of the Geek Zone, how are you? I hope, great, today we start with a lot of energy on Monday, the start of the week with a new chapter of Terminator Salvation, and today is special because we finally face the T-600, the most feared machine of the entire franchise, I was very scared to get this moment because when I had previously played this Terminator came to this chapter that I present today. After all, it was extremely complicated to destroy these 4 T-600 that appear this time.
---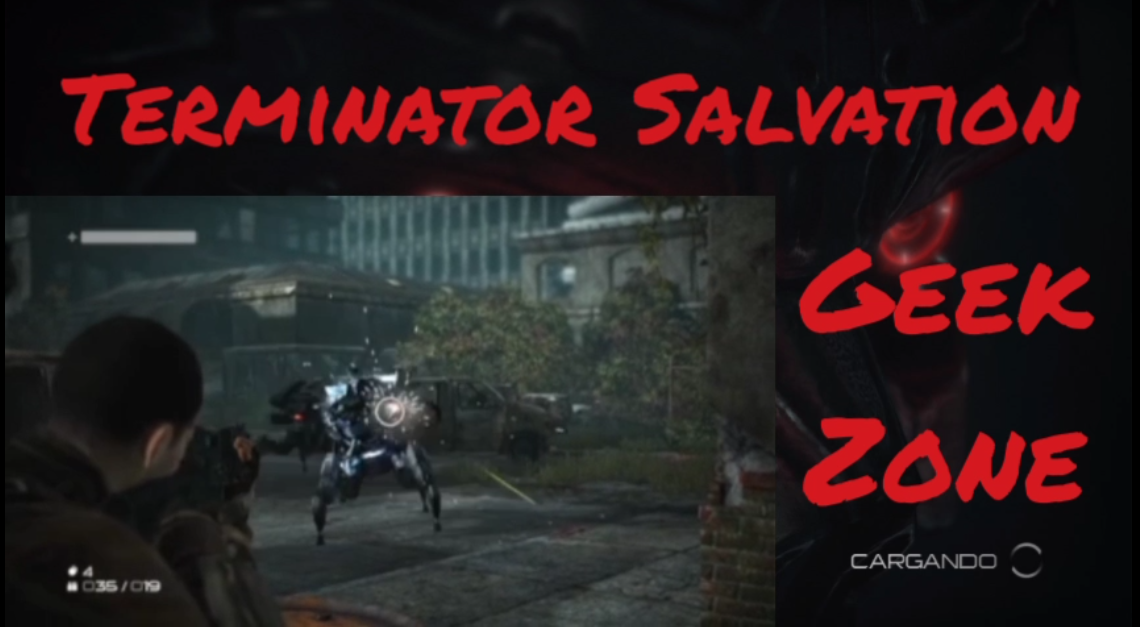 Video Capturado con OBS Studio desde mi laptop / Video Capturado con OBS Studio desde mi laptop


---
---
Pero los retos que afronto no solo es con el juego, tambien es en la vida real con el internet, ya que últimamente no he podido subir otro gameplay o video largo a 3Speak porque el proceso de carga se cae a cada rato, realmente no sé porque pasa esto, yo supongo que es el internet, pero tengo una conexión estable de 10 Mb en el trabajo, lo cual puedo ver hasta películas en 1080 de resolución en Netflix sin pararse en ningún momento, puedo descargar 10 GB de información o programas en tan solo 2 horas. El internet está sumamente fenomenal, pero realmente no entiendo porque los videos no se logran cargar en 3speak, pensaba que era algún error del video, pero lo edite en distintos formatos y en todos me da el mismo error. Incluso intente subir mis videos en otra conexión a internet y pasa lo mismo. Así que estoy frustrado porque no he podido subir contenido como yo quisiera, además esta la opción de YouTube, pero tengo que verificar un numero de teléfono, y la señal telefónica no sirve para nada en donde vivo, así que todo está en mi contra jaja.
But the challenges I face are not only with the game, but it is also in real life with the internet, because lately, I have not been able to upload another gameplay or long video to 3Speak because the upload process is falling all the time, I do not know why this happens, I guess it's the internet, but I have a stable connection of 10 Mb at work, which I can watch movies in 1080 resolution on Netflix without stopping at any time, I can download 10 GB of information or programs in just 2 hours. The internet is extremely phenomenal, but I do not understand why the videos do not load in 3speak, I thought it was some error in the video, but I edited it in different formats and all give me the same error. I even tried to upload my videos on another internet connection and the same thing happens. So I'm frustrated because I have not been able to upload content as I would like, plus there is the option of YouTube, but I have to verify a phone number, and the phone signal is useless where I live, so everything is against me haha.
---
---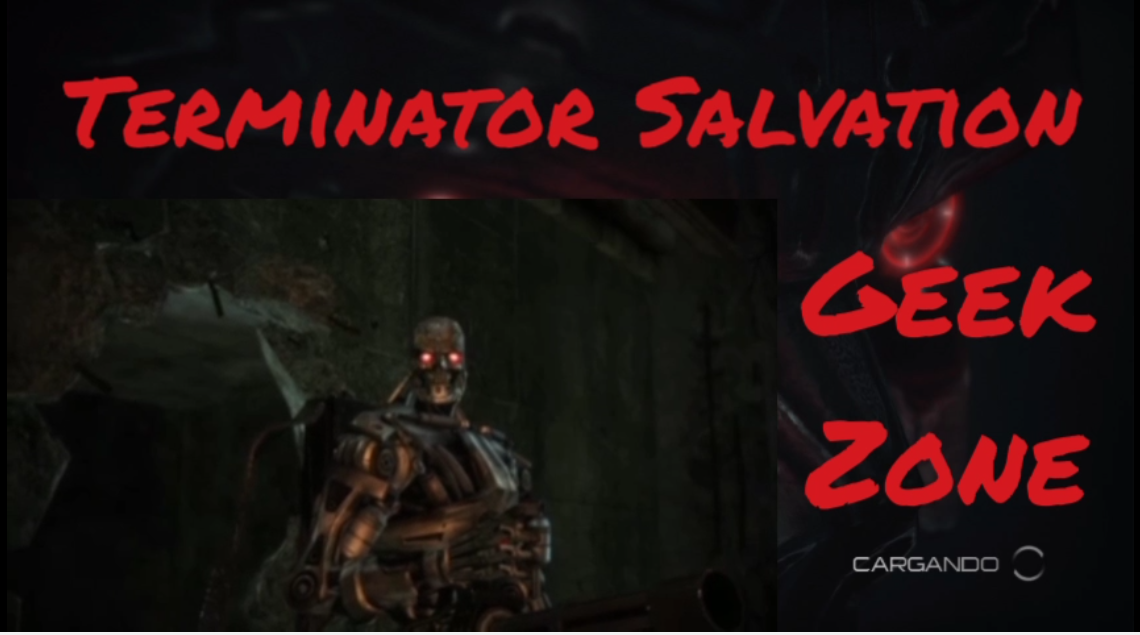 Video Capturado con OBS Studio desde mi laptop / Video Capturado con OBS Studio desde mi laptop


---
---
Pero volviendo al juego, es sumamente emocionante ver como luego de tanta espera y paciencia por enfrentarme uno a uno con los T-600, cuando finalmente me enfrento a ellos siento que no eran tan temidos como yo pensaba, ya que con un calibre 50 y 45 balas continuas los logro destruir, claro el gran reto es la estabilidad de los T-600 que se mueven mucho en cualquier dirección y es difícil darle constantemente en su punto débil que es el pecho en la parte superior.
But back to the game, it is extremely exciting to see how after so much waiting and patience to face one by one with the T-600, when I finally face them I feel that they were not as scary as I thought, because with a 50 caliber and 45 continuous bullets I manage to destroy them, of course, the big challenge is the stability of the T-600 that move a lot in any direction and it is difficult to hit constantly in their weak point which is the chest at the top.
---
---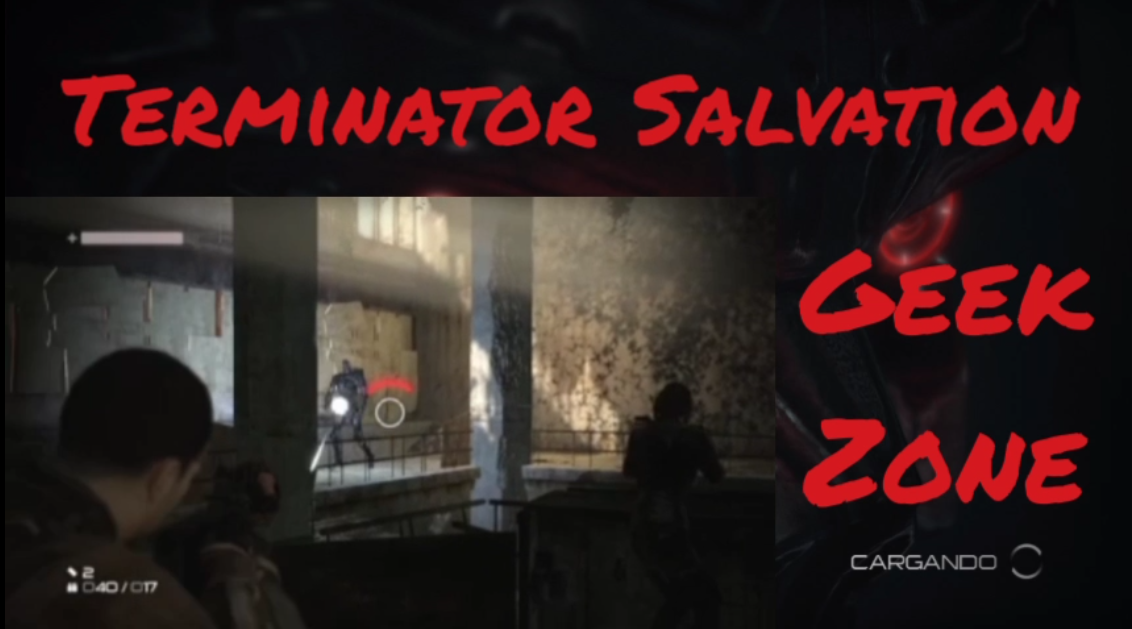 Video Capturado con OBS Studio desde mi laptop / Video Capturado con OBS Studio desde mi laptop

---
---
Además, en este capítulo nos enfrentamos a nuevos retos y peligros, ya que conocemos a un grupo de soldados que tuvo un accidente de helicóptero y luego que los rescatamos de una gran banda de arañas asesinas, ellos se nos unen para poder avanzar y llegar a Skynet, aunque los otros soldados van hacia un refugio grande, nos acompañan en la misión ya que sus habilidades son necesarias, como por ejemplo preparar explosivos que nos ayudan a poder derrotar los T-600.
Also, in this chapter, we face new challenges and dangers, as we meet a group of soldiers who had a helicopter accident and after we rescue them from a large band of killer spiders, they join us to move forward and reach Skynet, although the other soldiers go to a large shelter, they accompany us on the mission because their skills are necessary, such as preparing explosives that help us to defeat the T-600.
---
---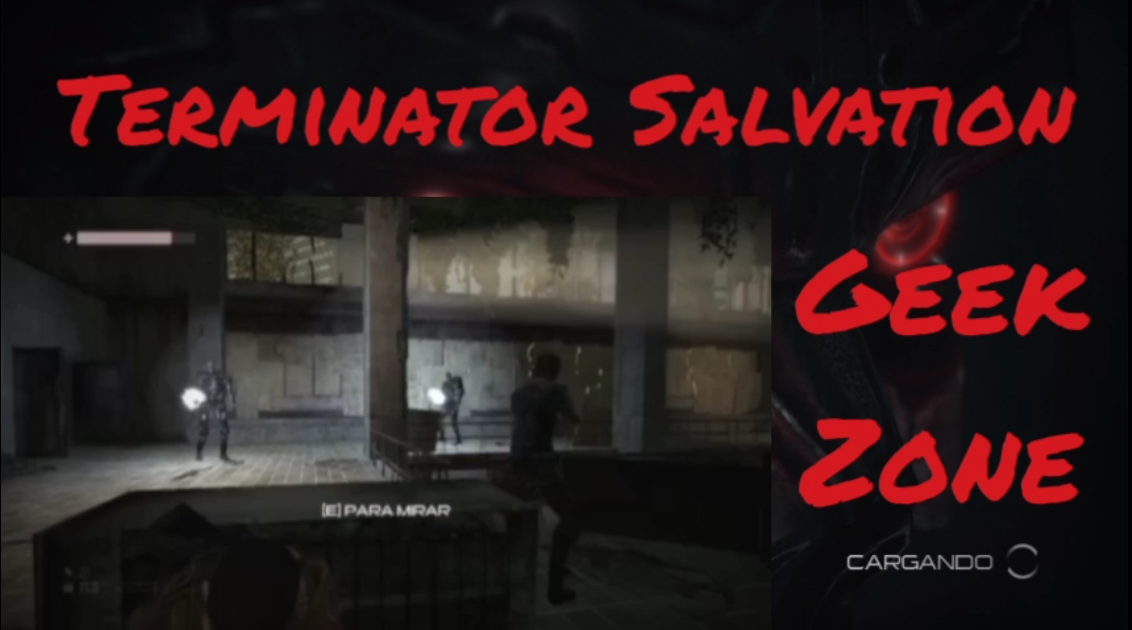 Video Capturado con OBS Studio desde mi laptop / Video Capturado con OBS Studio desde mi laptop


---
---
Además, algo totalmente nuevo que hice para este video fue hacer una especie de pantalla de fondo en el video para que se viera mucho mejor el gameplay, ya que como la resolución de grabado de mi Laptop es de 360 bps, cuando lo subo a 3speak la resolución automática de la página es mayor a 640, así que se ve borroso y pixelado. Por eso luego de ver un video de Alas, vi que podía crear una especie de pantalla de fondo y con el efecto PIP hacer un video más disfrutable. Si tienes alguna recomendación házmela saber en los comentarios. Bueno amigos hasta aquí la publicación y video de hoy, espero que les haya gustado y que hayan disfrutado de un capítulo más de esta saga de Terminator, muchas gracias por ver y leer, espero que tengas un feliz día y un grandioso inicio de semana, nos vemos en una próxima publicación :D
Also, something new I did for this video was to make a kind of background screen in the video to make the gameplay look much better because as the recording resolution of my laptop is 360 fps when I upload it to 3speak the automatic resolution of the page is higher than 640, so it looks blurry and pixelated. So after watching a video of Alas, I saw that I could create a kind of background screen and with the PIP effect make a more enjoyable video. If you have any recommendations let me know in the comments. Well, friends until here is today's post and video, I hope you liked it and enjoyed one more chapter of this Terminator saga, thank you very much for watching and reading, I hope you have a happy day and a great start to the week, see you in a next post :D
---
---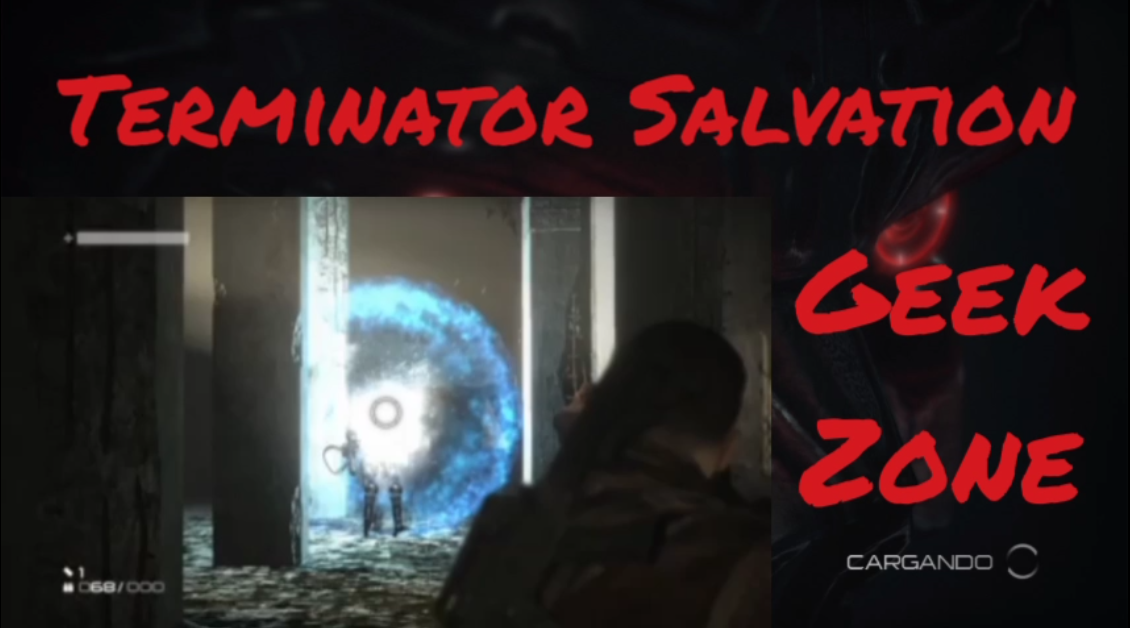 Video Capturado con OBS Studio desde mi laptop / Video Capturado con OBS Studio desde mi laptop


---
---
---
---
---
El juego pertenece a Halcyon Games, Grin, Video grabado desde mi laptop con OBS Studio, GIFs hechos con la aplicación móvil: Creador de GIF, Editor de GIF y Miniatura hecha por mi con los recursos gratuitos de Canva.
The game belong to Halcyon Games, Grin, Video recorded from my laptop with OBS Studio, GIFs made with the mobile app: GIF Maker, GIF Editor and Thumbnail made by me with the free Canva resources.

Gif hecho en Canva Y los separadores tambien fueron hechos por mi en canva / Gif made with Canva And the dividers were also made by me in canva.