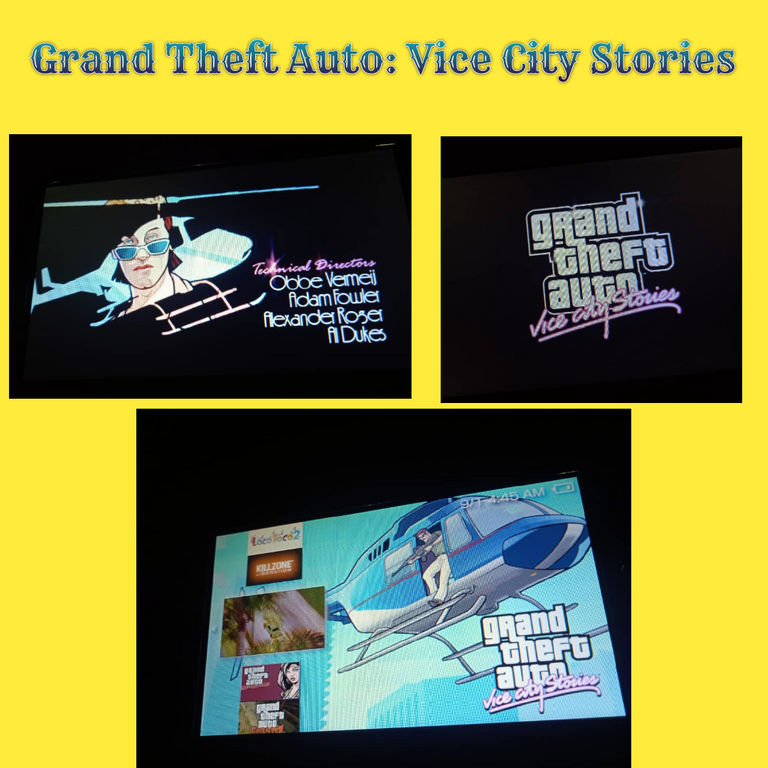 Good afternoon GEEK ZONE community, I come with this game called Grand Theft Auto: Vice City Stories, this title I'm playing on my PSP handheld console all we know this title open world you can do all the crazy things you want because we do not have any kind of gifts to play them, there are people who play without passing missions or passing missions. In my case as it is an open world game to perform the missions is a bit complicated we must locate us on the map has a radar where we must go to getting the story of the game.
Buenas tardes comunidad de GEEK ZONE, vengo con este juego llamado Grand Theft Auto: Vice City Stories, este título lo estoy jugando en mi consola portátil PSP todos los que conocemos este título mundo abierto puedes hacer todas las locuras que desees ya que no tenemos ningún tipo de regalas al jugarlos, están las personas que jugamos sin pasar misiones o pasando las misiones. En mi caso como es un juego mundo abierto para realizar las misiones es un poco complicado debemos ubicarnos en el mapa tiene una radar a donde debemos ir para consiguiendo la historia del juego.
As I mentioned at the beginning I am one of the people that I like to play my way I do not follow the rules of the game to pass the missions, my goal is to go around the map walking looking for people to kill them and steal their belongings after that I try to escape from the police because we have a star that indicates our level of search we must go running around the map can be in vehicles, motorcycles, the first thing we can find in the escape routes. To unnotice the intelligence of the police if we have a star we can escape easily if we have several if the situation is complicated.
Como mencione al inicio soy de las personas que me gusta jugar a mi manera no sigo las reglas del juego para pasar las misiones, mi objetivo es ir por el mapa caminando buscando gente para matarlos y robar sus pertenecías luego de eso intento escapar de la policía porque tenemos una estrella que indica nuestro nivel de búsqueda debemos ir corriendo por el mapa puede ser en vehículos, motos, lo primero que podamos encontrar en la rutas de escape. Para desapercibir a la inteligencia de la policía si tenemos una estrella podemos escapar con facilidad si tenemos varias si se complica la situación.
This game is an icon for all people, that we enjoy video games we can make our world in the game is the first game that we could enjoy the music rolling in any vehicle, we have several musical genres that we can listen. We can also talk that the handling of each vehicle is different we can drive a motorcycle we feel that represents that handling that is easy to fall, when we are in a van we can feel that they are heavy, the vehicles are light the difference of the steering wheel is perceived. As other curious aspects we have food stores, gun stores, all kinds of stores.
Este juego es un icono para todas las personas, que disfrutamos de los video juegos podemos hacer nuestro mundo en el juego es el primer juego que podíamos disfrutar de la música rodando en cualquier vehículo, tenemos varios géneros musicales que podemos escuchar. También podemos hablar que el manejo de cada vehículo es distinto podemos manejar una moto sentimos que representa ese manejo que es fácil de caernos, cuando estamos en una camioneta podemos sentir que son pesadas, los vehículos son livianos se percibe la diferencia del volante. Como otros aspectos curiosos tenemos tiendas de comida, tiendas de armas, todo tipo de tiendas.
We have control with firearms always like to fight with the cops to have the pistol and shotgun, if we have no ammunition we can give blows this we can move them in the direction dates, we can move the character with the joystick, we can jump we have many functions with the controls has good selection for the buttons to perform different movements and moves. Let's talk a little of the graphic part the PSP console has good quality of colors although it has many years in the market the images are of unsurpassed visual quality for the date when they took this game was amazing to see these images that at the time were very real.
The sound is quality music and its environment is real audio can hear the blows the shots the death of people the different engines of vehicles, when the character is shot is why this game is so real, the public acceptance was unparalleled. This game happened to be one of those that can not miss in a collection of gamer are several deliveries with different themes of stories but always focused on the same goal.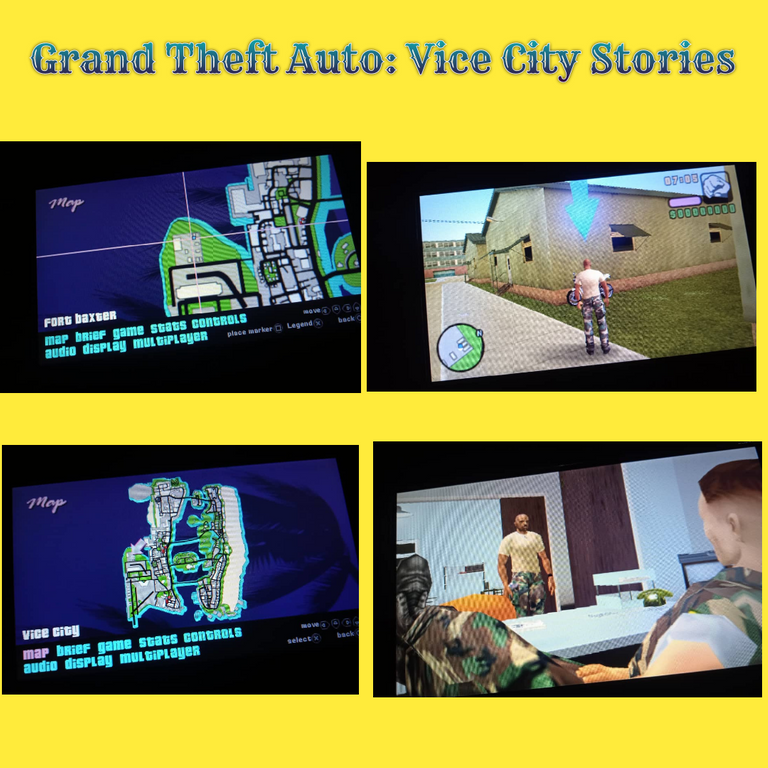 Tenemos el control con las armas de fuego siempre me gusta pelear con los policías para tener la pistola y escopeta, si no tenemos municiones podemos dar golpes esto los podemos mover en las fechas de la dirección, podemos mover el personaje con el joystick, podemos saltar tenemos muchas funciones con los controles tiene buena selección para los botones para realizar distintos movimientos y jugadas. Vamos hablar un poco de la parte grafica la consola PSP tiene buena calidad de colores a pesar que tiene muchos años en el mercado las imágenes son de calidad visual insuperables para la fecha cuando sacaron este juego era sorprendente ver estas imágenes que en su tiempo eran muy reales.
El sonido es calidad la música y su entorno es real el audio podemos escuchar los golpe los tiros la muerte de las personas los diferentes motores de los vehículos, cuando recibe un disparo el personaje es por eso que este juego es tan real, la aceptación del público fue sin igual. Este juego paso a ser unos de los que no puede faltar en una colección de gamer son varias entregas con distintas temáticas de historias pero siempre enfocadas en un mismo objetivo.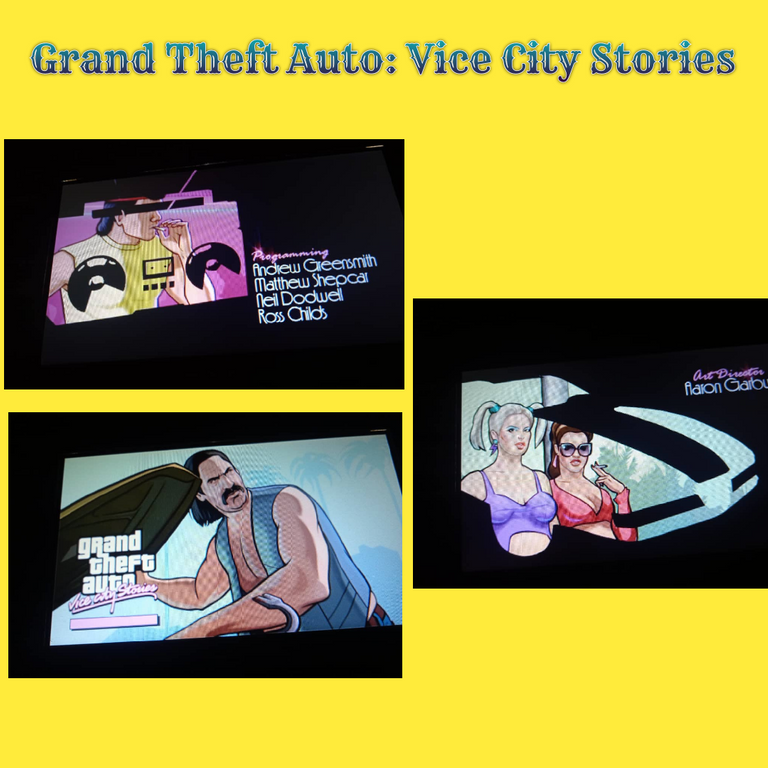 All

 images 

are

 taken 

from

 my cell phone 

/

 flyer maker editing program.

Todas las imágenes son tomadas de mi celular 

/

 programa para editar flyer maker