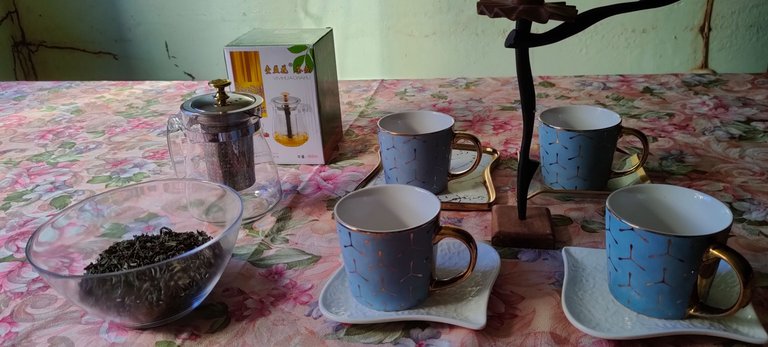 Es una delicia adquirir la tetera, un objeto doméstico que con gusto lo tengo para disfrutar con mi positivo estilo de vida. Lo adquiero, acá en el Centro Profesional Avenida Bolívar de la ciudad de Valencia, es una satisfacción consumir un té tradicional chino. Compro, para la dotación de mi despensa, un paquete de té y otro paquete, té de Jazmín, esto son de producción, eminentemente, china.
Para ello, tengo mis tazas de cerámicas con una calidad que no tengo espacio mental para las dudas. El té se prepara en recipientes de cerámica o vidrio y se consume en tazas de cerámica, porque su componente químico al estar caliente no se puede arrojar en recipientes plásticos porque al hacer contacto con el plástico se disuelve, es contaminante y dañino para la salud.
Preferiblemente, debo utilizar recipientes de vidrio o cerámica, el aluminio tampoco se recomienda para elaborar las infusiones de plantas medicinales y el té; está marcada esa diferencia con un sentido radical.
It is a delight to acquire the teapot, a domestic object that I gladly have it to enjoy with my positive lifestyle. I buy it here in the Centro Profesional Avenida Bolivar in the city of Valencia, it is a satisfaction to consume a traditional Chinese tea. I buy, for my pantry, a packet of tea and another packet of Jasmine tea, both of which are produced mainly in China.
For this, I have my ceramic cups of such quality that I have no mental room for doubt. The tea is prepared in ceramic or glass containers and consumed in ceramic cups, because its chemical component cannot be thrown into plastic containers when it is hot, because when it comes into contact with plastic it dissolves, it is polluting and harmful to health.
Preferably, I should use glass or ceramic containers. Aluminium is not recommended either for the preparation of herbal teas and tea; this difference is marked in a radical sense.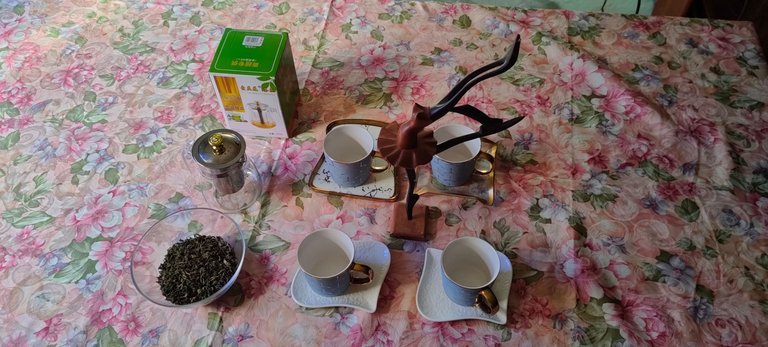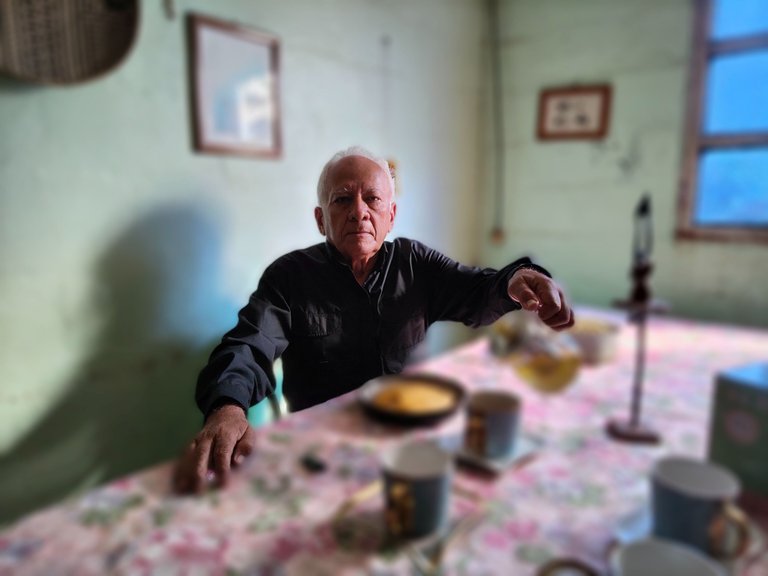 Es necesario, para mi cultura general, conocer la veraz información de todos los contenidos de esta planta milenaria proveniente del continente asiático porque de esta forma mejoro mi calidad de vida. El té tiene una función extraordinaria porque tiene una riqueza de vitaminas y minerales que son antioxidantes, unos suplementos nutricionales que combaten los radicales libres, entiendo que son las moléculas que oxidan las células y las envejecen. No supera las funciones del café porque, este a su vez, tiene la función para bajar los niveles azúcar de la diabetes y el colesterol.
Esta tecnología es muy importante manipularla con sabrosa felicidad en mi hogar, porque me nutre de los conocimientos ancestrales de la cultura ancestral china. El consumo racional del té, me activa el ritmo de vida. Lo consumo en el desayuno y la cena. Con el té de Jazmín, siento que me relaja desde que lo consumo en compañía de mi familia con las invitaciones que me hace mi nieto @alejandroloreto. Que tal.
It is necessary for my general culture to know the truthful information about all the contents of this millenary plant from the Asian continent, because in this way I improve my quality of life. Tea has an extraordinary function because it has a wealth of vitamins and minerals that are antioxidants, nutritional supplements that combat free radicals, which I understand to be the molecules that oxidise cells and age them. It does not surpass the functions of coffee because, in turn, it has the function of lowering the sugar levels of diabetes and cholesterol.
This technology is very important to handle with tasty happiness in my home, because it nourishes me with the ancestral knowledge of the ancient Chinese culture. The rational consumption of tea activates my rhythm of life. I drink it for breakfast and dinner. With Jasmine tea, I feel it relaxes me since I drink it in the company of my family with the invitations of my grandson @alejandroloreto. Howdy.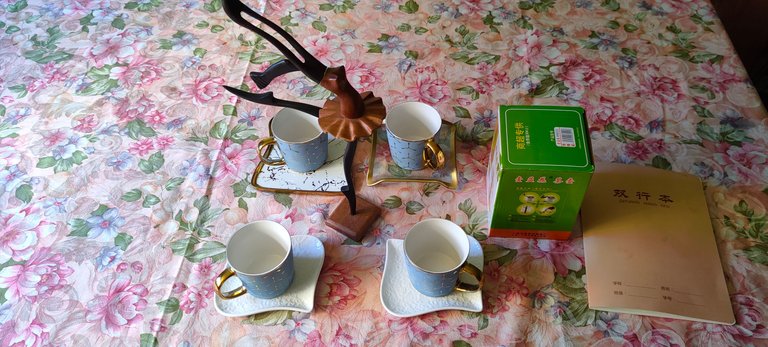 En este flow de mi flourishing vida, continúo avanzando en la buenaventura de mantenerme en la trocha, con la dicha de crecer con más amistades, más prosperidad y abundante paz. Reviso mis valores personales, fortaleciendo y puliendo mi convivencia interna que es la mayor apoyatura que poseo, para mantener mi satisfacción en la plataforma del Blockchain de Hive por el permanente vuelo que realizo por las comunidades de la Colmena, compartiendo nuevas y positivas experiencias con ustedes mis estimados Hivers.
Les recomiendo, té chino; se los ofrezco. Es un lujo que me satisface de manera especial. Salud.
Gracias por leer y comentar mi post.
Me siento agradecido por recibir su sintonía al mantenerse en el Flow de Hive.
Soy y estoy feliz.
Muchas gracias por estar aquí en HIVE y por ser felices.
In this flow of my flourishing life, I continue to move forward in the good fortune of staying on track, with the joy of growing with more friendships, more prosperity and abundant peace. I review my personal values, strengthening and polishing my internal coexistence which is the greatest support I possess, to maintain my satisfaction on the Hive Blockchain platform for the permanent flight I make through the communities of the Hive, sharing new and positive experiences with you my dear Hivers.
I recommend you, Chinese tea; I offer it to you. It is a luxury that pleases me in a special way. Cheers.
Thank you for reading and commenting on my post.
I am grateful to receive your attunement by staying in the Flow of Hive.


REFERENCIAS: Las muestras fotográficas tomadas con mi teléfono Realme Pro 7 son de mi propiedad patrimonial, con el apoyo de mi estabilizador Gimbal 1-Asix.
REFERENCES: The photographic samples taken with my Realme Pro 7 phone are my property, with the support of my Gimbal 1-Asix stabilizer.