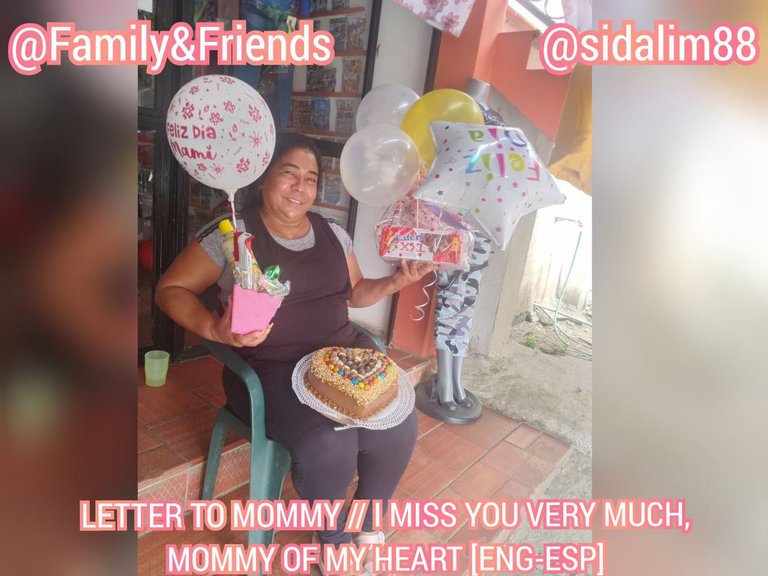 Cover image made by @sidalim88, using photos of my property and taken with the camera of the Redmi Note 9T phone. The design was made with the GridArt application.
---
---
VERSIÓN EN INGLÉS
---
---
Greetings my dear readers. Welcome back to my blog
This time I want to participate in the initiative proposed by the community of @Family-Friends, on the festivities of Mother's Day.
I thank God first of all for the gift of life, but above all for having been born from the womb of a warrior and exemplary woman, my dear mother, a woman with a temper of steel, but always with a show of love and affection towards her adored daughters. I can definitely attest that no one knows what he has until he sees it lost or rather in my case is absent for a while, there are so many years that I have been by your side that never crossed my mind to have so much time without seeing you, perhaps at first I did not give much importance to your trip because I imagined it would be something short, but now I already have 4 months without seeing you and for me and my sister have been an eternity and my heart is saddened to be losing me of your company, hugs and your continuous signs of love.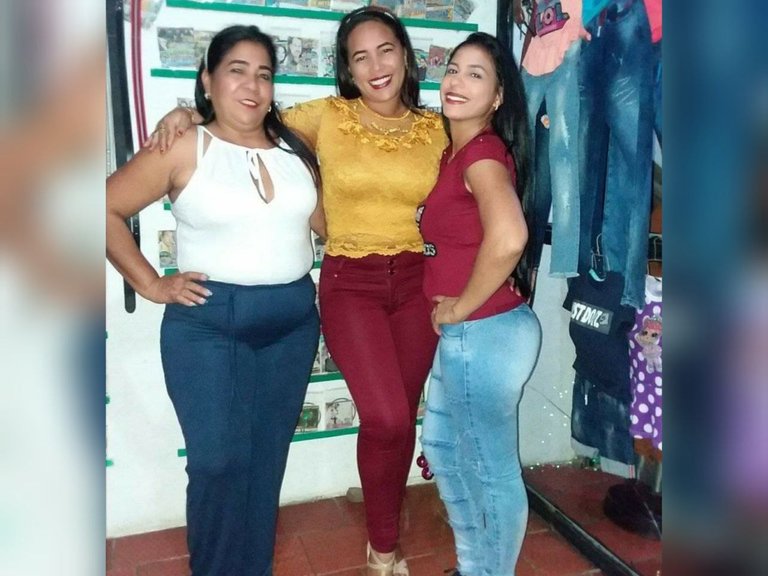 In my short journey through life I have always shared with you these special dates, neither my university studies were reason enough to stop traveling and be with you on these special dates, I am aware that Mother's Day is every day, but it is nice to honor you and entertain you as you deserve it queen of my life, thanks to you and my father I am who I am today and each of the steps I have taken have been guided by your wise advice.
I long intensely to see you arrive every morning at my house and give me the blessing, to be able to share my thoughts with you and receive from you always good advice, those words of encouragement that have always encouraged me in those difficult moments, but the simple fact of hearing you say that I count on you and receive a strong hug from you, make me feel brave before any adversity.
Now that you are far away my love for you has grown stronger, because of so many longings, sometimes I wish that this distance was only the product of a bad dream and that when I wake up in the morning I can have you next to me like when I was a little girl and you watched over my dreams, there are so many things that make you worthy of my unconditional love and respect, I only want to highlight one of the most important and that is that you brought me into the world through pain and have watched over my safety and well being to the point of putting my well being and that of my siblings above your own interests and benefits, these are actions that only mothers of heart do.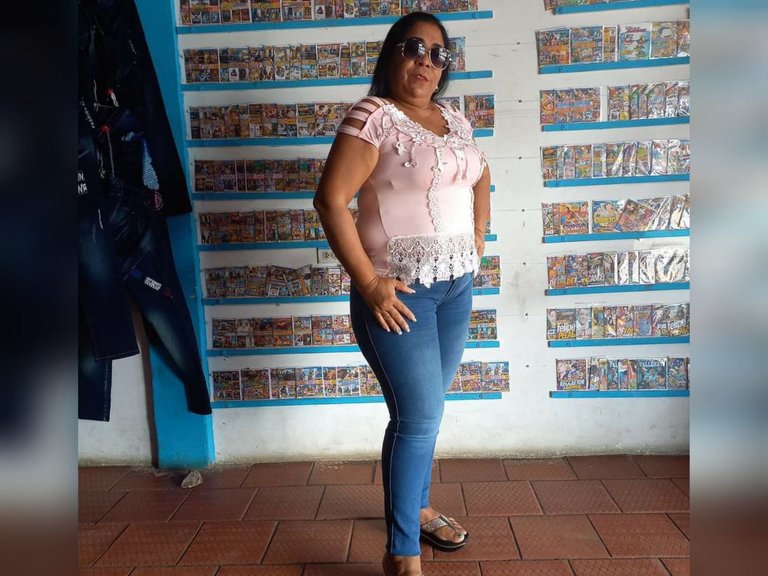 I remember clearly how since I was a child you worked hard with my father to cover our needs, but at no time did you allow work to be that wall that prevented you from giving us your love with full hands, even with all your tiredness and exhaustion you guided me in the elaboration of my tasks and you were there at the foot of my bed to watch over my sleep.
I love you and miss you very much mommy, I want this time that we have left apart to fly by and you come back soon to our meeting, I fully trust in God that times of love, joy and family happiness will come, so I can only continue to cultivate my best wishes for you, the queen of my heart.
May distance not be an obstacle to express to our mothers wherever they are how important they are to us and the infinite love we feel for them.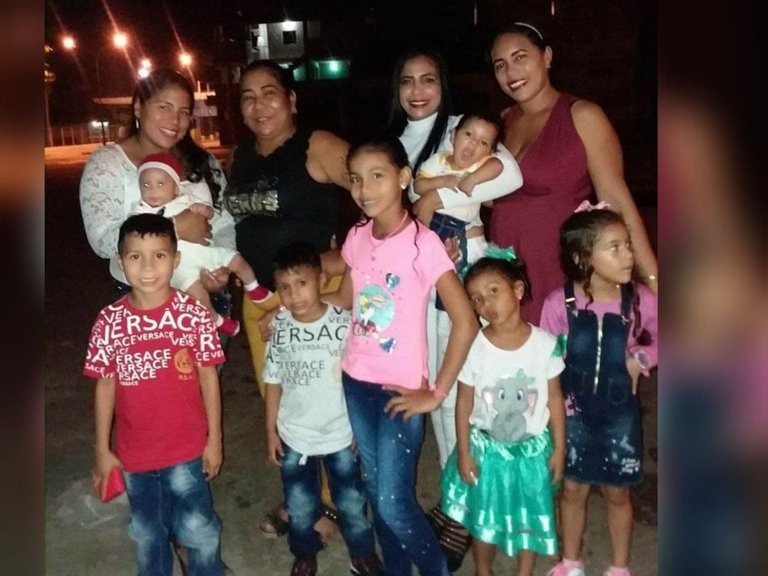 Happy and blessed Mother's Day to all the virtuous women who have been a beautiful instrument of God to give life in abundance.
---
---
Thank you in advance for dedicating part of your valuable time to read my work and may God multiply the support you give to my publication. Blessings
---
---
All the photos used here are my own and were taken from my family album. The design was made with the GridArt application.
---
---
VERSIÓN EN ESPAÑOL
---
---
CARTA A MAMÁ // TE EXTRAÑO MUCHO MAMITA DE MI CORAZÓN
---
---
Saludos mis apreciados lectores. Bienvenidos nuevamente a mi blog
En esta oportunidad quiero participar en la iniciativa propuesta por la comunidad de @Family-Friends, sobre la festividades del día de las madres.
Agradezco a Dios primeramente por el don de la vida, pero sobre todo por haber nacido del vientre de una mujer guerrera y ejemplar, mi querida madre una mujer con temple de acero, pero siempre con una muestra de amor y cariño hacia sus adoradas hijas. Definitivamente puedo dar fe que nadie sabe lo que tiene hasta que lo ve perdido o más bien en mi caso se ausenta por un tiempo, son tantos los años que he estado a tú lado que nunca pasó por mi mente el tener tanto tiempo sin verte, quizás en un principio no le di tanta importancia a tu viaje porque imagine que iba ser algo corto, pero actualmente ya tengo 4 meses sin verte y para mí y mi hermana han sido toda una eternidad y mi corazón se entristece al estar perdiendo me de tu compañía, abrazos y tus continuas muestras de amor.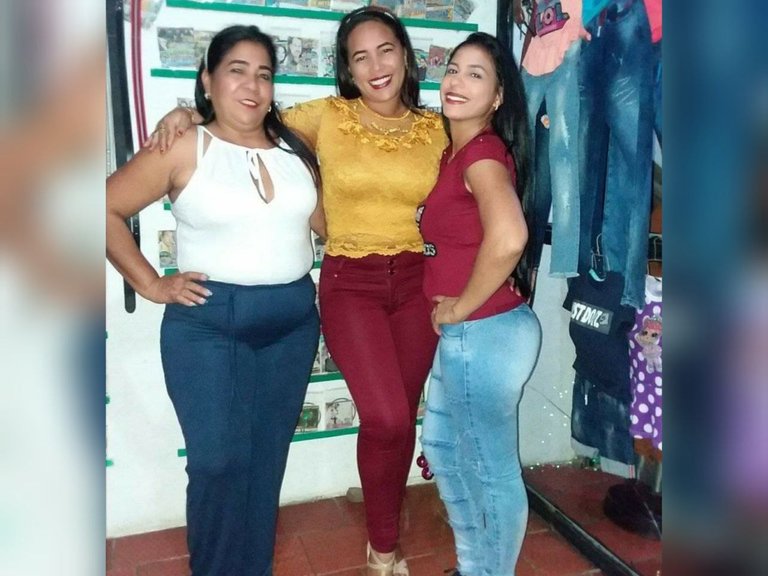 En mi corto recorrido por la vida siempre he compartido contigo estas fechas especiales, ni mis estudios universitarios fueron razón suficiente para dejar de yo viajar y estar junto a ti en estas fechas especiales, estoy consciente que el día de las madres es todos los días, pero resulta grato homenajearte y agasajarte como te lo merece reina de mi vida, gracias a ti y a mi padre soy quien soy actualmente y cada una de los pasos que he dado han sido direccionados por tus sabios consejos.
Anhelo intensamente verte llegar como todas las mañanas a mi casa y darme la bendición, poder compartir contigo mis pensamientos y recibir de ti siempre buenos consejos, esas palabras de aliento que siempre me han animado en esos momentos difíciles, pero que el simple hecho de escucharte decir que cuento contigo y recibir un fuerte abrazo de tu parte, me hacen sentir valiente antes cualquier adversidad.
Ahora que te encuentras lejos mi amor por ti se ha fortalecido, por tantas añoranzas, en ocasiones quisiera que esta distancia fuera solo producto de un mal sueño y que al despertar en las mañanas te pueda tener junto a mi como cuando era una niña y velabas mis sueños, son tantas las cosas que te hacen merecedora de mi amor incondicional y respeto, que solo quiero resaltar una de las mas importantes y es que me trajiste al mundo por medio de dolor y has velado por mi seguridad y bienestar integral a tal punto de poner mi bienestar y del de mis hermanos por encima de tus propios intereses y beneficios, eso son acciones que solo hacen las madres de corazón.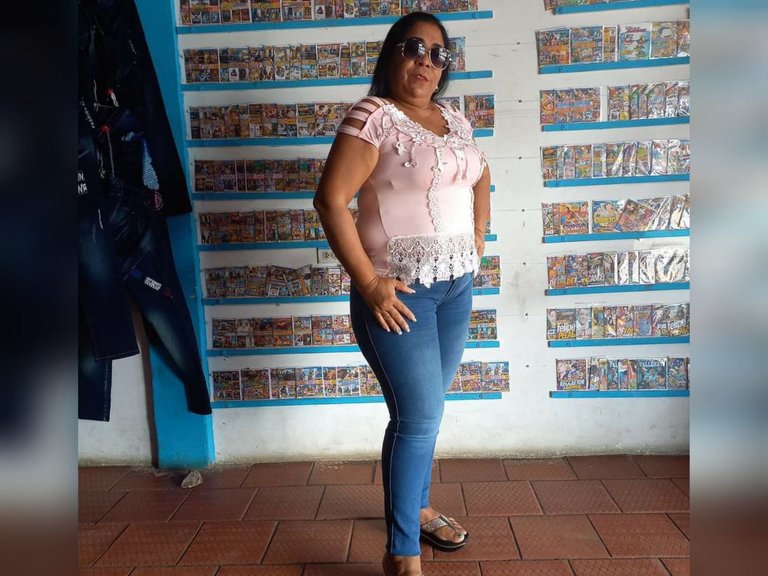 Recuerdo claramente como desde que era muy niña trabajaste arduamente junto a mi padre para poder cubrir nuestras necesidades, pero por ningún momento permitiste que el trabajo fuera esa muralla que impidiera brindarnos tu amor a manos llenas, aun con todo tu cansancio y agotamiento me orientabas en la elaboración de mis tareas y estabas allí al pie de mi cama para velar mis sueño.
Te amo y te extraño mucho mamita quiero que esté tiempo que nos queda separados pase volando y vuelvas pronto a nuestro encuentro, confío plenamente en Dios que vendrán tiempos de amor, alegría y mucha felicidad familiar, por lo que solo me queda continuar cultivando mis mejores deseos para ti la reina de mi corazón.
Que la distancia no sea un obstáculo para expresarles a nuestras madres donde quiera que estén cuán importante son para nosotros y el amor infinito que sentimos por ellas.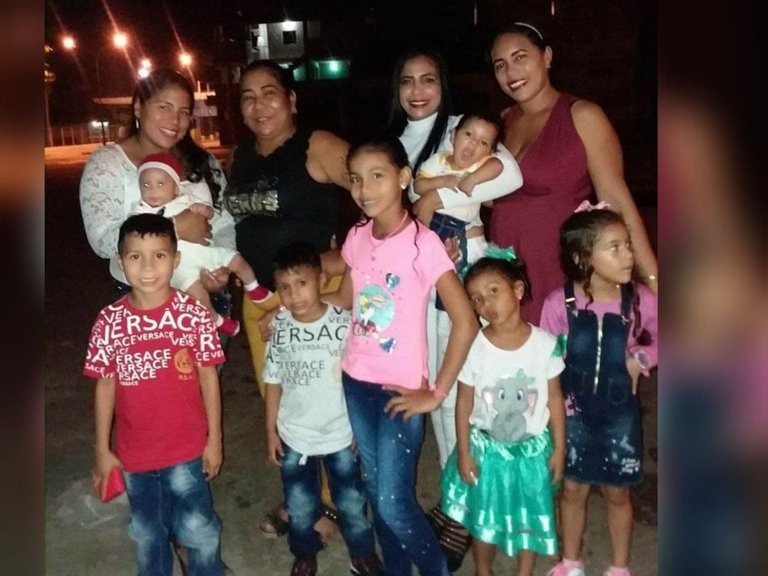 Feliz y bendecido día de las madres tengan todas las mujeres virtuosas que han sido un hermoso instrumento de Dios para dar vida en abundancia.
---
---
De ante mano agradezco el que dediques parte de tu valioso tiempo para leer mi trabajo y que Dios te multiplique el apoyo que le aportes a mi publicación. Bendiciones
---
---
Todas las fotos aquí utilizadas son de mi propiedad y fueron tomadas de mi álbum familiar. El diseño fue realizado con la aplicación GridArt.
---
---
---
---
---
---

---
---
---
---

---
---
---