It's a new year and everyone of us here seeks to show God how grateful they for all he has done for us but just before then I want to shear with us a little thought.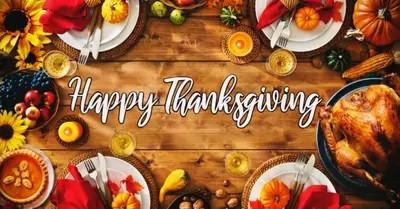 Image Source
In 1 Thessalonians 5:18 In every thing give thanks: for this is the will of God in Christ Jesus concerning you.
The primary reason God found us in Christ is so that our thanks be valid.
There is no thanks that is valid if the man giving the thanks giver is not found in Christ or doing the thanks in Christ.
No man born of a woman understands the place of Thanksgiving in times of adversity if he is not found in Christ.
How do you tell a man who just lost millions of money to thank God for it.
It is only a man that has learnt to put Christ in front that can be thankful in all things.
The greatest will God has for man is that man should be thankful at all times.
The entirety of humanity is wrapped in a will. Make will and your life will receive direction and God says that the will of God concerning our lives is that we live thankful because of Christ.
The purpose of God for humanity in Christ is to be thankful. For us to understand our purpose in God through Christ Jesus, we must become thankful people. If one is confused and doesn't know what else to do, that person should begin thanking God.
Thanksgiving grants direction in God through Christ. A man who doesn't have Christ doesn't understand Thanksgiving.
LESSON
Thanksgiving to God is not quality enough if it doesn't find its linking to Christ. Thanks is vain without Christ.
Seek to have your being in Christ just so that your Thanksgiving will be qualitative..
Welcome to 2021 a season for meaningful Thanksgiving.
Thanks for reading through my blog and happy New year.