WELCOME TO THE HEARTCHURCH INTERNATIONAL CHRISTIAN MINISTRY BLOG
Dear brothers:
In a few days we will make the official launch of our website, heart-church.org, and our new social networks where we will continue to be active from now on, in this first phase we will have a landing page with the automated registration system for jc accounts, with This will also come new responsibilities in the management of the organization.
From now on, you will enjoy a more responsive portal that adapts to the screens of different devices (PCs, tablets, cell phones) and that has a new format to organize information for easier access. This new design also integrates and articulates better with social networks, which we are stimulating with the participation of our communities and other platforms such as steemit, telos, hive, etc.
In the next stage we hope to build everything we need to advance the expansion of a true International Ministry, as well as the empowerment of its members.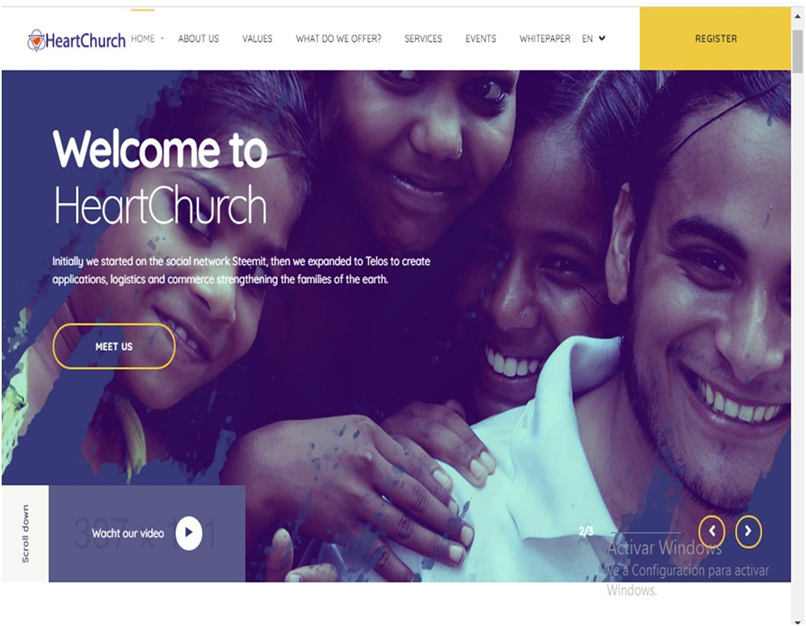 We hope that these changes help establishHeartChurch as a leader in the restoration of hearts and the union of Christians around the world.
Our focus the next few days is the promotion of our website from where we will be developingHeartSchool, HeartHouse, the Educational Project** Give wings to freedom, education without limits**, all based on blockchain technology and actions in the real world.
Feel free to use the new images and banner ads for the new church.
Much work ahead, faith and victory. Thank you all for building Heartchurch, especially our leading guide, whom we love so much @sirknight.
Congratulations,
Darlenys Ugas
https://t.me/steemchurch_telegram
THANK YOU TO ALL WHO WRITE EVERY DAY IN OUR COMMUNITY!
EXPRESS THE LOVE OF JESUS THROUGH: