Last night's outing in the dark turned in to a "Plan B." We started off trying to shoot in a Peak District culvert in Padley Gorge only to find it full of raging, fast flowing water. There was no chance of getting in the culvert so settled for shooting what we could and made a Plan "B"
Plan "B" involved driving around 20 miles or so to an abandoned quarry works I'd been to before. The works was in the middle of nowhere and dark, very dark inside. There was also no chance of us being disturbed by the locals since any "yoofs" would have needed a car or be willing to walk 5 miles. I know of no such "yoof" so knew we would unlikely to be disturbed. (Getting interrupted during a lightpainting session has been a common occurrence and especially so in abandoned buildings!)
So Lee CW (not on Hive but ought to be!) and I ventured inside the works and this is what we got:
Electrically Engineered Nights
I spotted this long corridor of abandoned switchgear with most of the good stuff missing but knew it would make a great spot to shoot in the dark. Thanks to Lee CW for patiently posing while I faffed with the lights.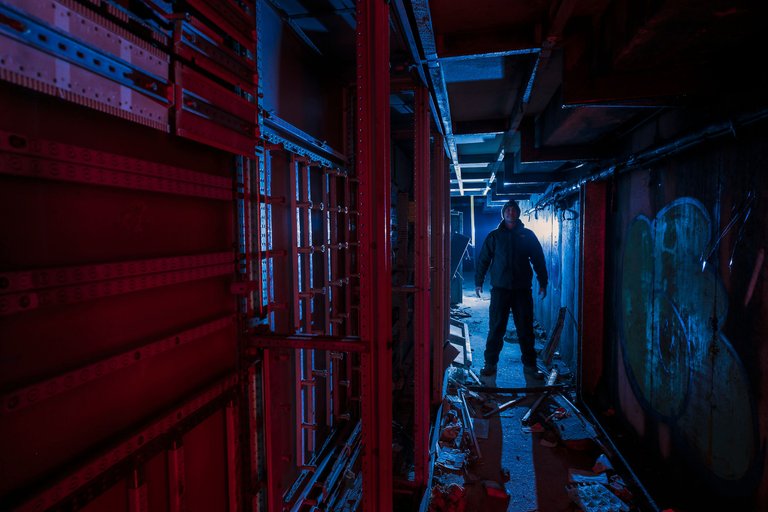 And another version in portrait format. I prefer this one but I'd appreciate a bit of feedback as to which one you would prefer: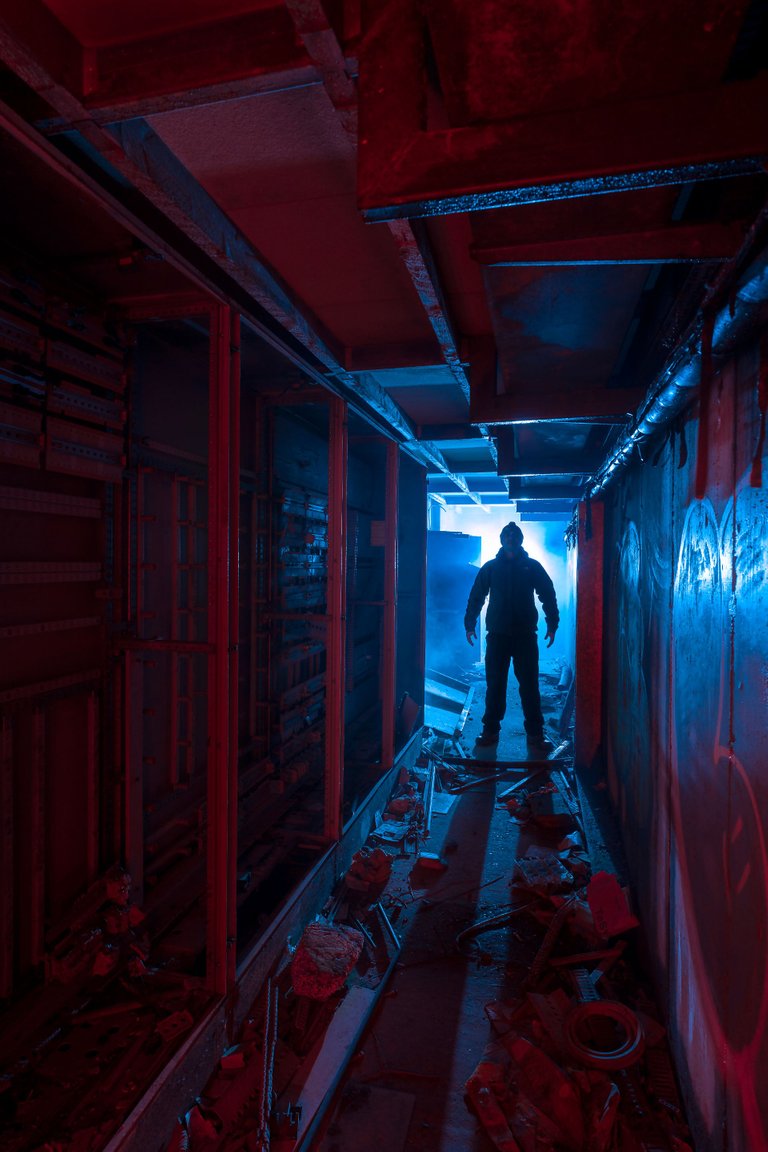 Kinetically Engineered Nights
I've been experimenting with combining a fractal filter with kinetic movement of the camera. On previous occassions, I've realised I may need to remove and replace the fractal filter during a single exposure. This is a mix of fractal filter on and off then on again. The reason for removal and replacement of the filter is needing only one silhouette; using the filter all the way through the exposure leads to stray arms, legs and heads all over the place!
This is shot in one photographic exposure apart from a crop to get rid of a carrier bag that inadevertently appeared in the shot.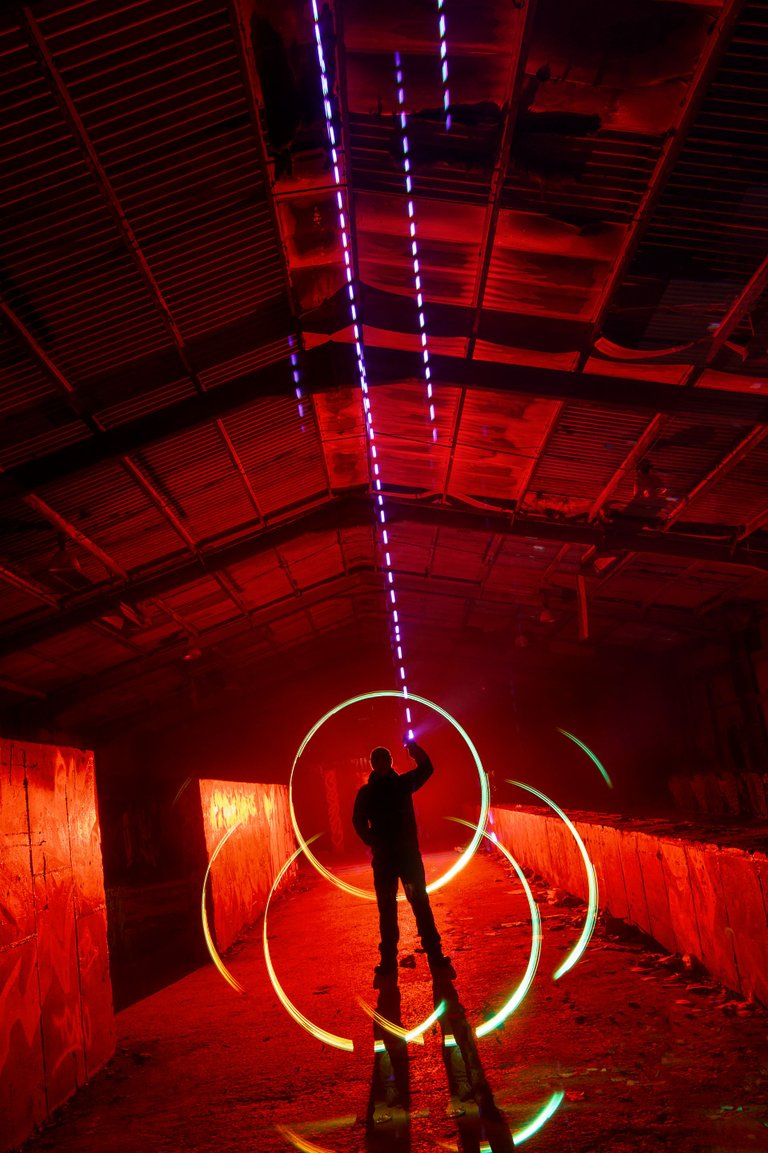 Focus Fail
Sometimes I reckon it's good to show the failures and trials gone through to nail a shot. Here I've absolutely nailed the lightpainting only to realise as I ended the exposure, I forgot to check focus! Damn!! Damn!!! Damn!!!!
One thing the failure did for me though was to inform that using a manual lens and turning the lens out of focus for the lightpainting elements might not be a bad thing. Next I'm out in the dark with a camera, I will be trying out of focus stuff to see what happens.
Note the plastic carrier bag. Why in the heck did I not spot that?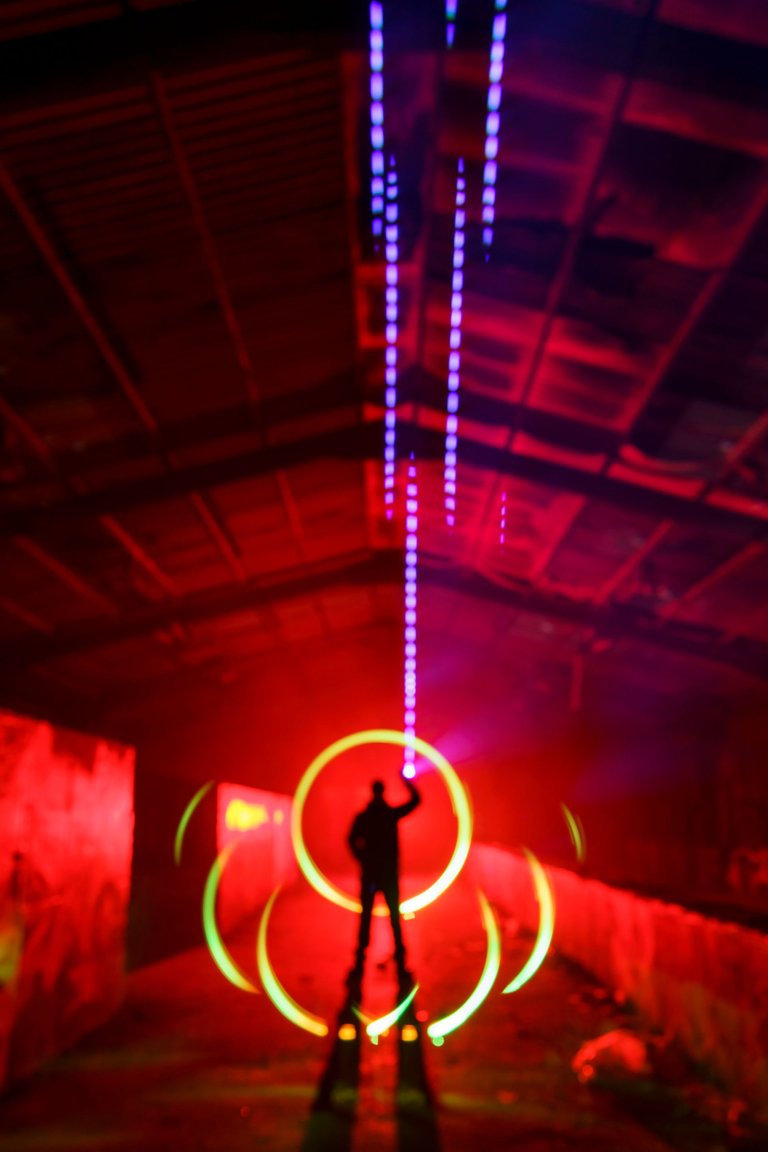 That flowing water shot
Before we made the "Plan B" at the culvert, this was the shot I got in Padley Gorge. There was no way I was going to wade in this raging, flowing water. I made a note to visit in a morning when the light would be better: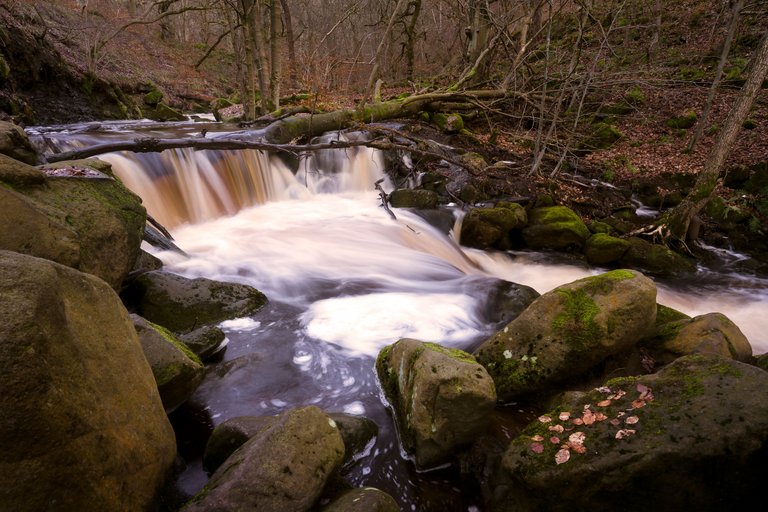 About me:
I usually specialise in shooting lightpainting images but occasionally dabble in urbex and artistic model photography. I'm always on the lookout for someone to collaborate with; please don't hesitate to get in touch if you'd like to create art.
Social Media
https://www.facebook.com/fastchrisuk
https://www.flickr.com/photos/fastchris/

WHAT IS LIGHTPAINTING?
Lightpainting is a photographic technique in which exposures are made by moving a hand-held light source while taking a long exposure photograph, either to illuminate a subject or to shine a point of light directly at the camera, or by moving the camera itself during exposure. Nothing is added or removed in post processing.
Single exposure Light Art Photography - no layers - no tricks - no photoshop


If you would like to see more lightpainting please give the Lightpainters United Community a follow and you will be introduced into the illuminating world of light painting!

If you want to see more examples of lightpainting, feel free to check out these guys:
Mafu Fuma | Oddballgraphics | FadetoBlack | DAWN | Mart Barras | Stefan Stepke | Nikolay Trebukhin | Lee Todd | Stabeu Light | Maxime Pateau | Stephen Sampson | lightandlense | Neil Rushby | L.A.C.E.
WOULD YOU LIKE TO GET IN CONTACT WITH US?
Join us at Discord