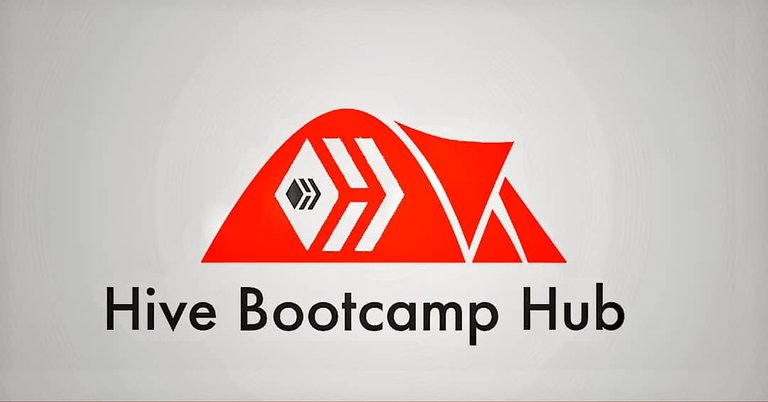 designed by @promzyelisha

Hello Hivers!
We hope you all are doing fine? We are glad to bring to you another monthly report from our dear community as a response to the Hive Community Leaders Initiative call by organized by @hiveangelists.
Right from the beginning, HiveBootcampHub is a Native Hive community that was created on top the Hive platform towards making Hive a better social media platform for all masses. Hive was created with the objective of helping to onboard new users to the Hive platform; educate them on how to become a successful content creator on Hive; promote Hive to the Masses and also encourage Hivers most especially new users to be a long-standing member of our Hive community.
In the past few weeks, we've been able to come up with new and interesting initiatives and strategies with the aim of promoting Hive and encouraging quality engagement among users on the Hive platform. These initiatives are organized and moderated by dedicated members of the HiveBootcampHub's team.
As at the time of writing this post, we currently have three different initiatives we are actively running in the HiveBootcampHub community with more to come in the nearest future. These initiatives include the following:
HiveBootcampHub Selects
We notice one of the most frustrating thing is for new Hivers to come onboard, put up their introduction post, publish quality article consistently and still end up not getting any encouragement on their post. No doubt, Hive is more than just a platform to farm rewards. However, we still have to put in place the fact that Hive is a social media platform driven by three main factors which include community, engagement and decentralization. Also, we want you all to take note that engagement encompasses both curating/upvoting and commenting.
Therefore, this is exactly the @hivebootcamphub community have decided to come up with our own community curation Initiative which we tagged "HiveBootcampHub Selects" as presented on our official Hive Community account in this post. Thanks to the likes of @theycallmedan, @rok-sivante and other hivers for their support within the past two weeks that we started this initiative as this have helped alot with appreciating quality articles that deserves some recognition and engagement within the community.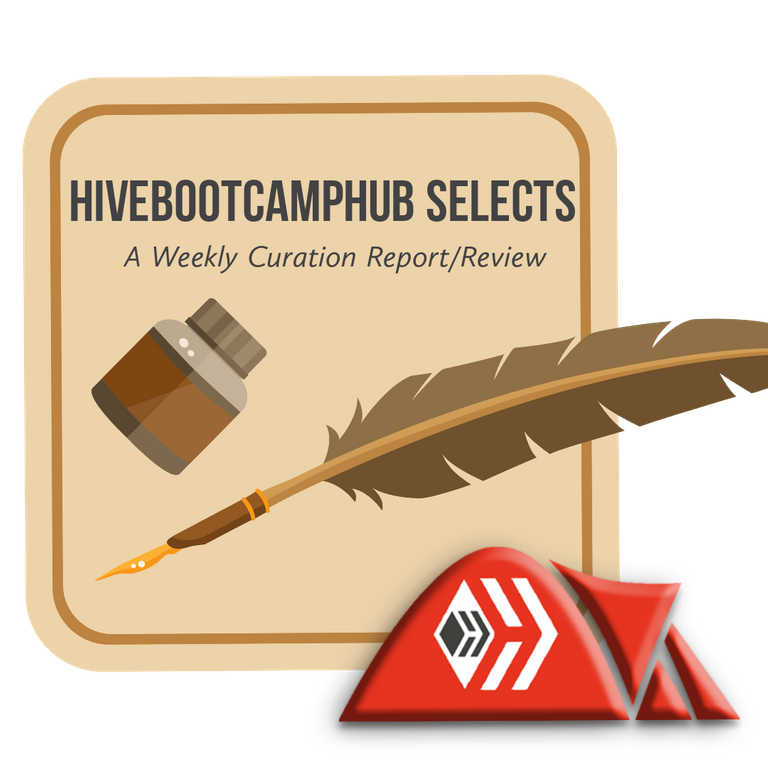 Be Hive Aware
There is a common saying that "Information is Power". We the team of HiveBootcampHub understand what it means to be well informed especially in this cryptocurrency space where new things keep popping up from time to time. And such, we came up with a weekly editorials aimed at giving highlights of various important events on the Hive Blockchain as it was presented in this article. These events and happenings Includes Contests, special Initiatives, New features and anything that is basically related to Hive as a means to keep all Hivers including both the newbies and oldbies fully informed of recent happenings on the Hive platform.
It's been over two weeks since we kicked off this special initiative and we've published two different editions since we came onboard with it. Quite a good number of events and happenings that are taking place on the Hive platform have been featured in our weekly Hive editorials and we look forward to continue keeping Hivers informed of all events and happenings around the platform from time to time.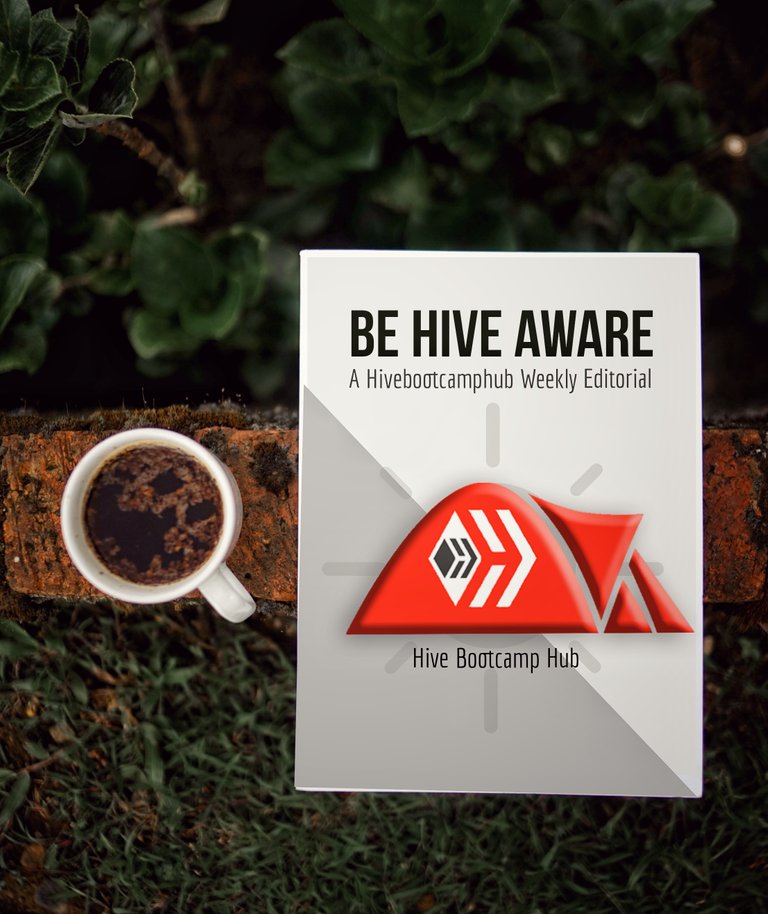 NewHivers Initiative
The essence of a community is to provide growth for people and guide them towards the path to success. HiveBootcampHub as a community, willing and ready to encourage everyone new users of hive to get more active while they earn started with the initiative we call "The NewHivers Initiative".
With the delegations and support we've reached as a community in the past weeks of existence, we started the lookout for introductory posts of newbies, get them the attention their posts need and propel new users to be informed on how Hive operate. So far we've been able to put in our best to helping Hivers grow and this will be starting proper next week as described in this article.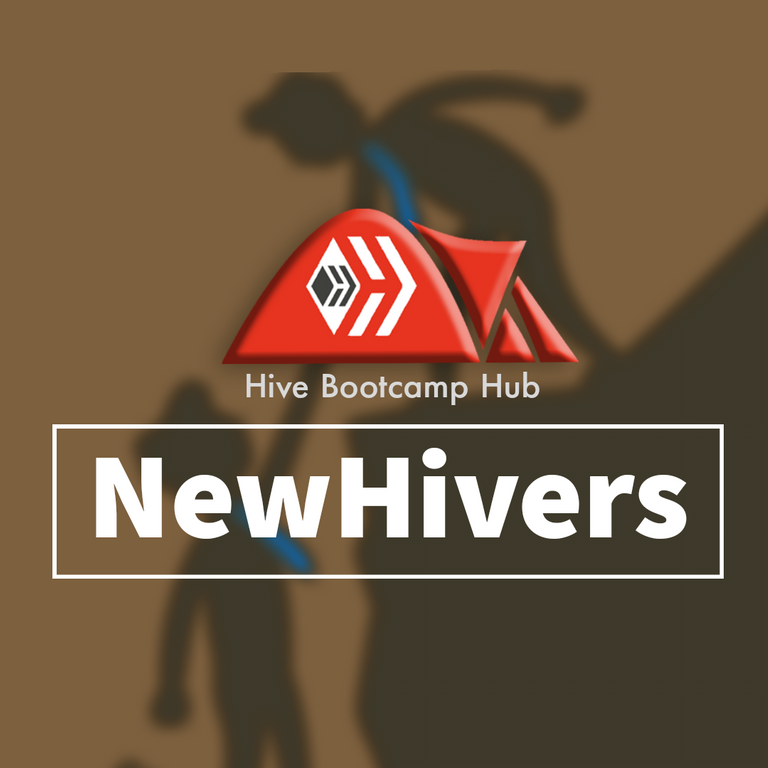 Special thanks to the likes of @hiveangelists, @threespeak, @starkerz, @theycallmedan, and @StateOfTheDapps for organizing the Hive Community Leader Initiative geared towards fostering the development and promotion of Hive. We look forward to continue working together with everyone so that we can make Hive a leading hub in the Social Media industry.


We are very determined and focused to see you guys prosper and successful as a content creator and Crypto Enthusiast both on Hive and beyond.


All we need is your support
Join the Discord Server so you don't miss out 👇
---
It's our passion to make sure that the Hive ecosystem continue to grow and we believe the best way to go about this is to take actions that will help bring in new users and educate them on the things that they need to know to be a successful content creator and crypto Enthusiast on Hive.
This is just the beginning of great things on Hive Bootcamp Hub, as we look forward to enhancing, simplifying and making easy the onboarding process of newbies on Hive.
Don't Forget
In Hive Bootcamp Hub, We Nurture For A Brighter Hive Future
---
---
The Hive Bootcamp Hub Team

---

We can't do it all alone, Kindly show Support by rebloging!
To delegate, Kindly make use of the links below
50HP | 100HP | 200HP | 500HP | 1000HP | 2000HP
---
Our Social Media Channels

---
Writing might seem lot like a confusing mess, but unleashing your creative mind is really all you need

designed by @dimsyto