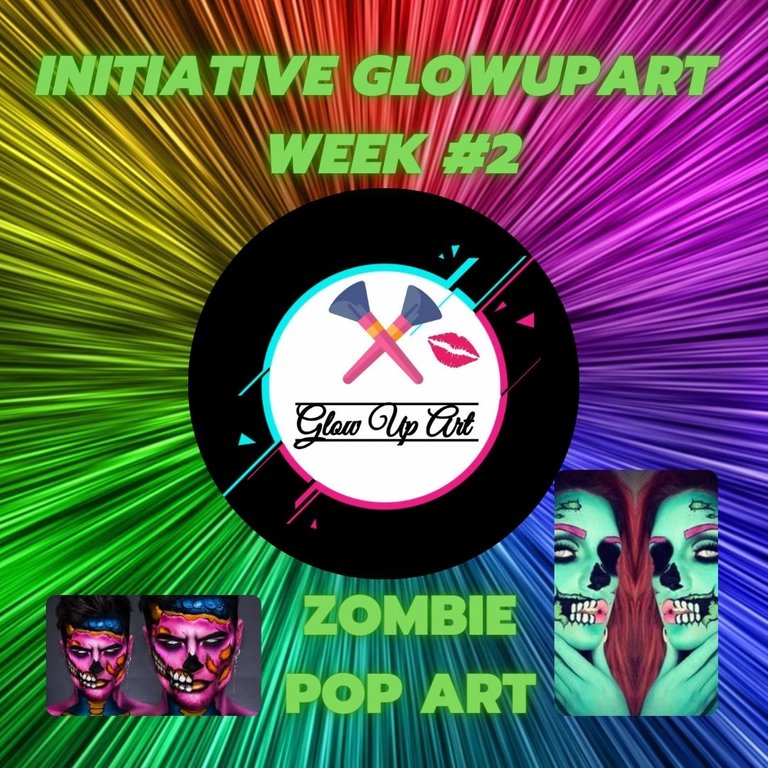 INITIATIVE ZOMBIE POP ART
Greetings and welcome once again to this community full of magic where there is a parade of talents, full of people willing to demonstrate all their artistic qualities, so today we invite you to be part of this beautiful project that is called

@glowupart

.
Saludos y bienvenidos una vez más a esta comunidad llena de magia por donde se hace un desfile de talentos, llena de gente dispuesta a demostrar todas sus cualidades artísticas, por eso hoy te hacemos la invitación a que formes parte de este bello proyecto que tiene por nombre @glowupart.

We thank all of you who participated in the last initiative, and we are happy to launch our second initiative, in which we invite you to be part of it, what is it about? Well, wonderful guy or girl, we want you to create an artistic or social makeup theme inspired by zombie pop art.
Les damos las gracias a todos los que hicieron su participacion en la iniciativa pasada, y nos llenamos de alegria, de lanzar nuestra segunda iniciativa, dónde te hacemos la más cordial de las invitaciones a formar parte de esta, ¿Que de que se trata? Pues bien chico o chica maravillosa, queremos que crees un maquillaje artístico o social temático inspirado en zombie pop art.
Fuente

There are many types of makeup in this style, as you can see here we show you material so you can guide you and make your character, we want you to show us your skills, we want you to let your imagination flow so you can make good creations, so we invite you to come and show us what you are capable of, we want you to help us grow as a community and we want to do it with you while you win prizes, that's why GlowupArt invites you to participate.
Hay muchos tipos de maquillaje en este estilo, como puedes ver aquí te mostramos material para que puedas guiarte y hacer tu personaje, queremos que nos muestres tus habilidades, queremos que dejes fluir tu imaginación para que puedas hacer buenas creaciones, por eso te invitamos a que vengas y nos muestres de lo que eres capaz, queremos que nos ayudes a crecer como comunidad y queremos hacerlo contigo mientras ganas premios, por eso GlowupArt te invita a participar.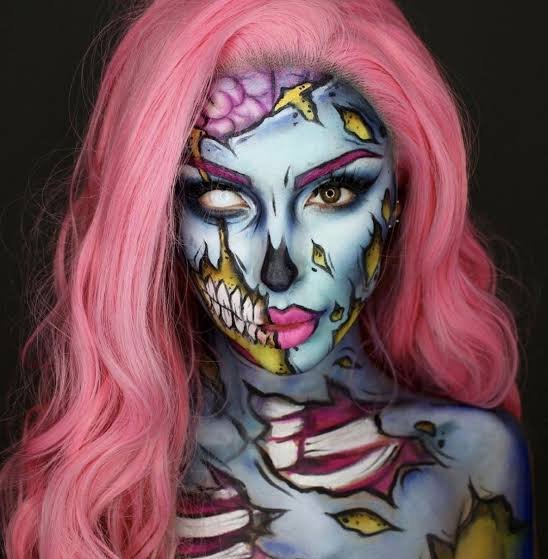 Fuente

WHAT WE WILL EVALUATE IN THE POST:
-Final makeup.
-Good writing of the post.
-An original and exclusive post for the @glowupart community.
-Good photographs.
-The post must contain a minimum of 400 words in the same language.
-Can be in one or both languages.
***-The images of the process must be placed.

-Must include the #glowupart tag.

-You must invite two people to participate.

-Remember to place the link to your entry in the comments of this post.

-For your participation to be valid reblog this post.

QUE EVALUAREMOS EN EL POST:
-El maquillaje final.
-Buena redacción del post.
-Que sea un post original y exclusivo para la comunidad @glowupart.
-Buenas fotografías.
-El post debe contener mínimo 400 palabras en un mismo idioma.
-Puede ser en un solo idioma o ambos.
Deben colocar las imágenes del proceso.
-Debe invitar a dos personas a participar.
-Recuerda colocar el link de tu participacion en los comentarios de este post.
Para que tu participacion sea valida rebloguea este post.
PRIZE: 5 hive.
PREMIO AL MEJOR MAQUILLAJE: 5 hive.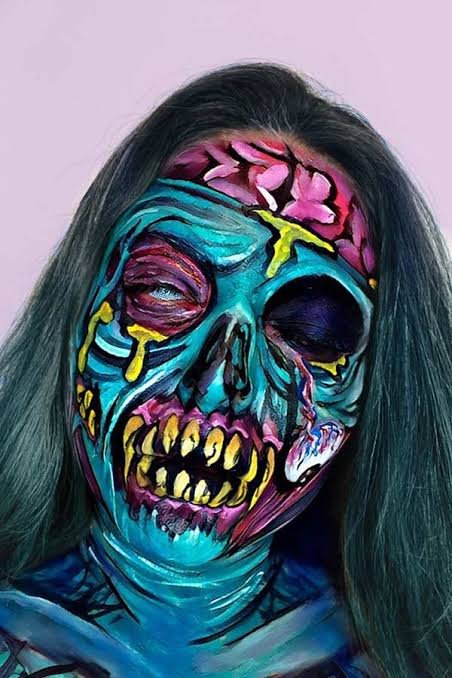 Fuente
It only remains for me to say goodbye by reminding you that we are waiting for you here with open arms because

@glowupart

is the community where you can create and let your imagination fly.
Solo me resta despedirme recordándoles que aquí te esperamos con los brazos abiertos porque

@glowupart

es la comunidad donde puedes crear y dejar volar tu imaginación.