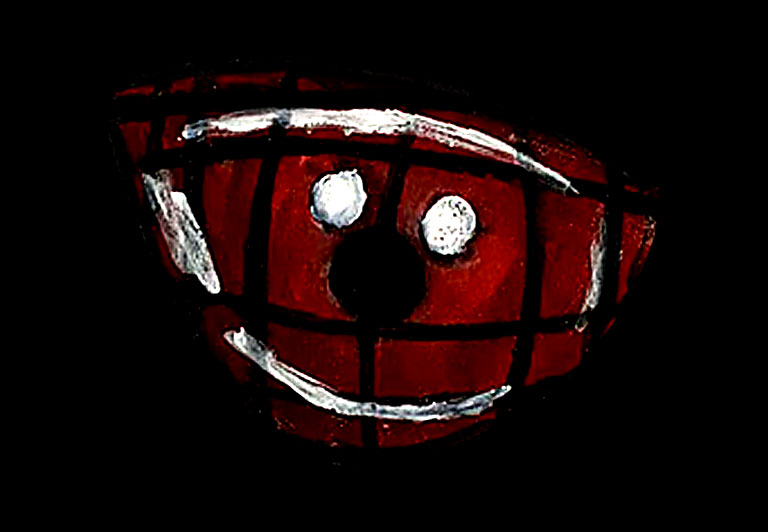 Detrás de la ventana de hierro,
una sonrisa se asoma,
casi intrigante,
siempre inquietante.
Es una viuda que se ha hecho gemela
con los recuerdos austeros.
Ya no son dos siluetas perfectas.
Son tan solo formas discretas,
carentes del detalle de la vida,
pero una enfrente de la otra.
Aún suspirando
entre las cortinas carmesí
---
Behind the iron window,
a smile appears,
almost intriguing,
always disturbing.
She is a widow who has become a twin
with austere memories of her.
They are no longer two perfect silhouettes.
They are just discreet forms,
devoid of the detail of life,
but one opposite the other.
still sighing
between the crimson curtains