Hello, Beautiful community!
Sofia´s here.
. ✧. . ✦. ✧. ✦⋆ ⋆. ✧. ✩✩. ✧. . ✦. ⋆✦ ✩ ✧. ✦⋆ ⋆.✦. ✧ ✦⋆ ⋆. ✧. ✩⋆. ✦.. ✧. . ✦. ✧. ✦⋆ ⋆.
Yesterday was a good and normal day; I didn´t wake up early but I rested so I had a proactive day but, still felt like I wasn´t doing enough, or I wasn´t really achieving anything. So, at the end of the day, very late in night, I drawed this and today I finished it:
I think you can know guess the reason of this painting´s name.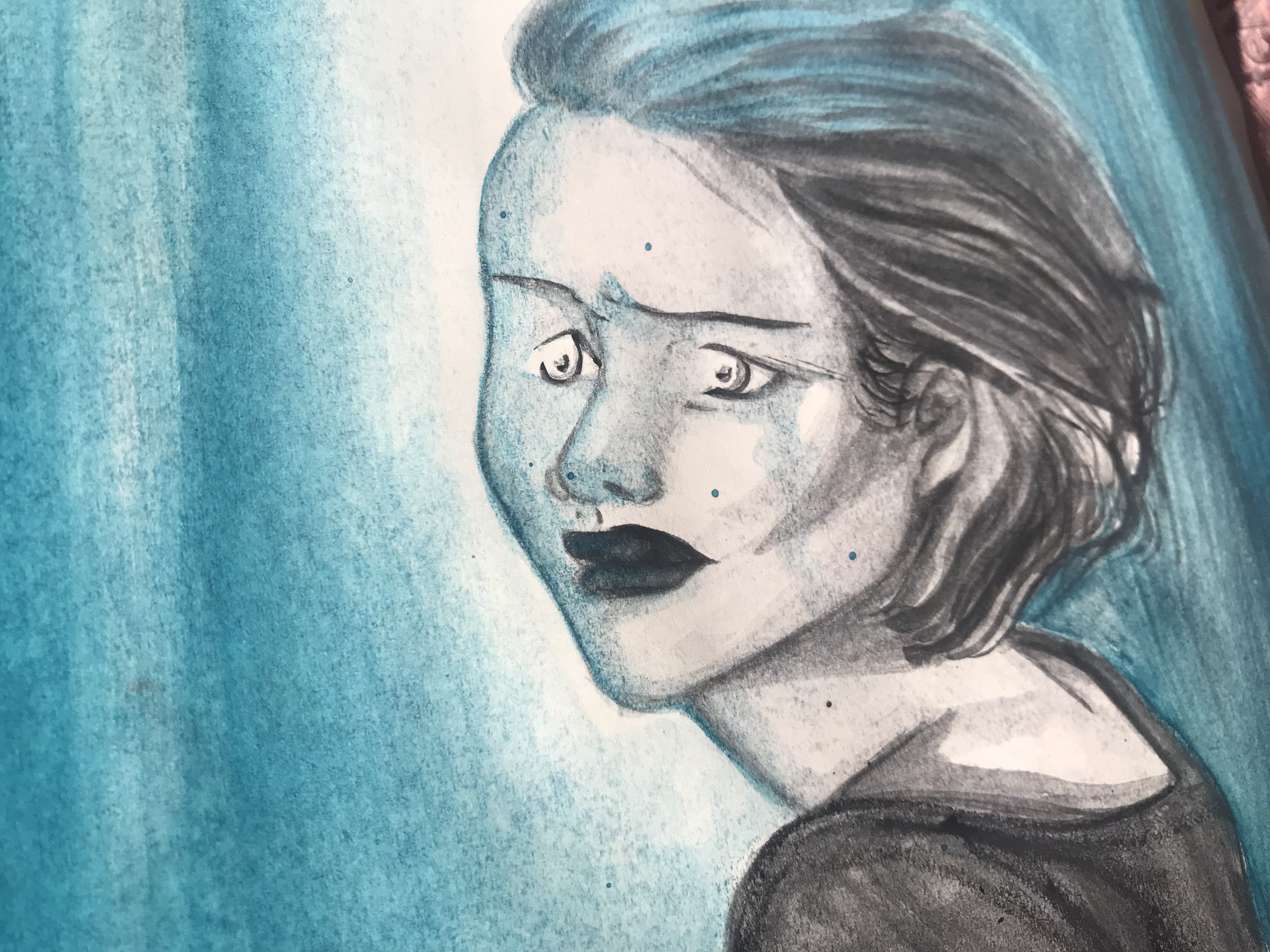 I´ve heard it said, that a sketchbook is the diary of an artist... that when an artist is in pain, paint. What do you think about it? Do you agree?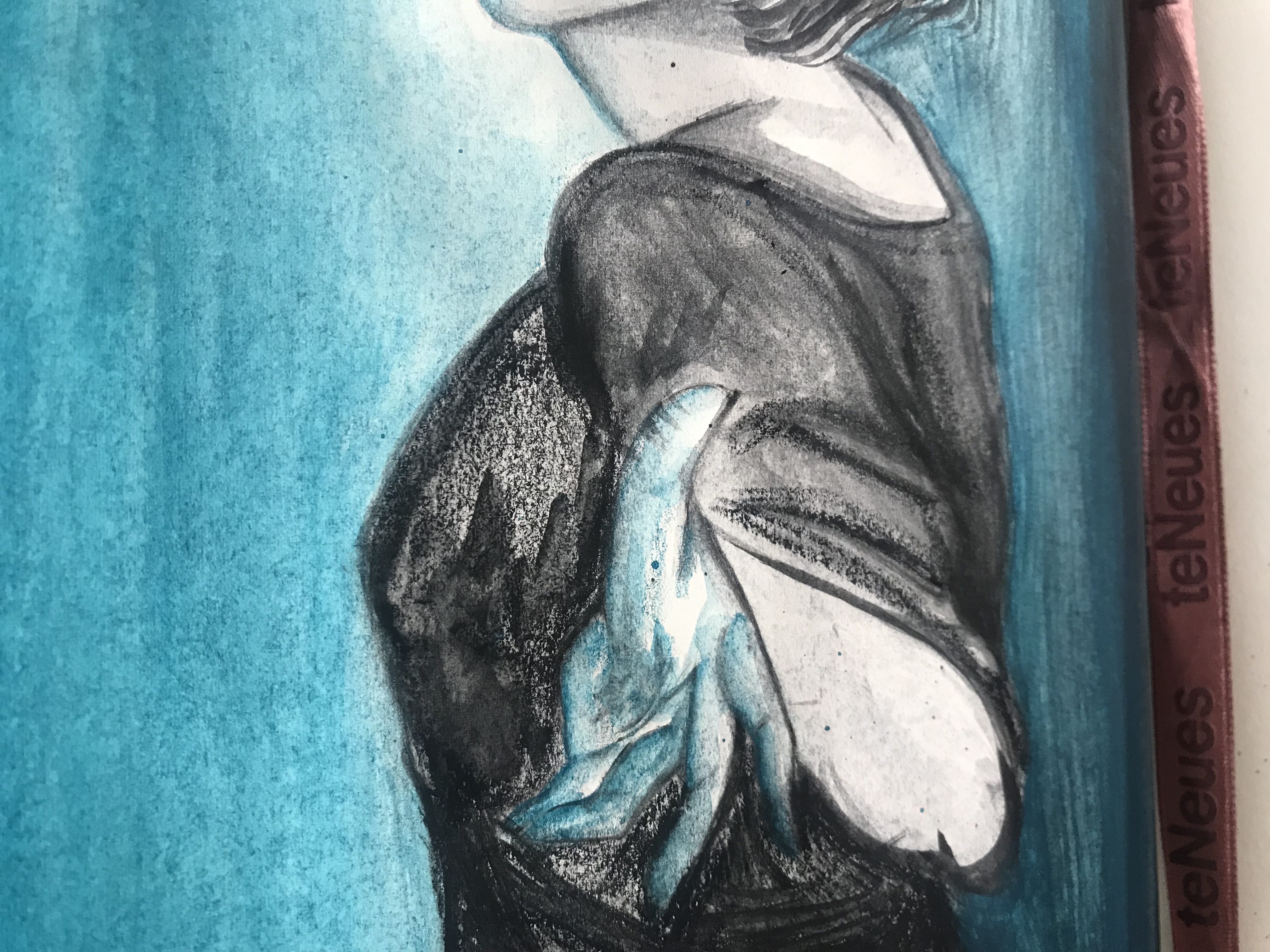 Insatisfaction.
Loneliness.
Lack of confidence.
Low self-esteem.
I see that and more but, what do you see?
And now, justly now, I wrote something as sad as the paint. Enjoy!
"I want to be the light that encourages all while being as well the sadness that infects inevitably all. I want to be the elephant in the room. I want to make impact.
I want to not be afraid of myself anymore. To be brave enough to dive in the shadows of my subconsciousnes and face my monsters. "Face my scars and give them a kiss", the mirror says.
If the paint brush, the paint, and the paper are the way out, so they´ll be. If the music is the way out, so it´ll be. If the goodbye is the cure, so it´ll be. The art, the music and the forgiveness will always be more than therapy. That is what I needed to hear.
Let go".
. ✧. . ✦. ✧. ✦⋆ ⋆. ✧. ✩✩. ✧. . ✦. ⋆✦ ✩ ✧. ✦⋆ ⋆.✦. ✧ ✦⋆ ⋆. ✧. ✩⋆. ✦.. ✧. . ✦. ✧. ✦⋆ ⋆.
This painting is made of watercolor wax crayons, with a size of 14,2cm x 21,3cm.
I hope you have enjoyed both the art and the something-that-I-wrote!
These are the places where you can follow my art:
Sofialorenzoc and LouRose
See ya soon!