There are many ways to attract attention in architecture, it is a matter of preferences, but also of creativity, and Medusa House is a good example of this..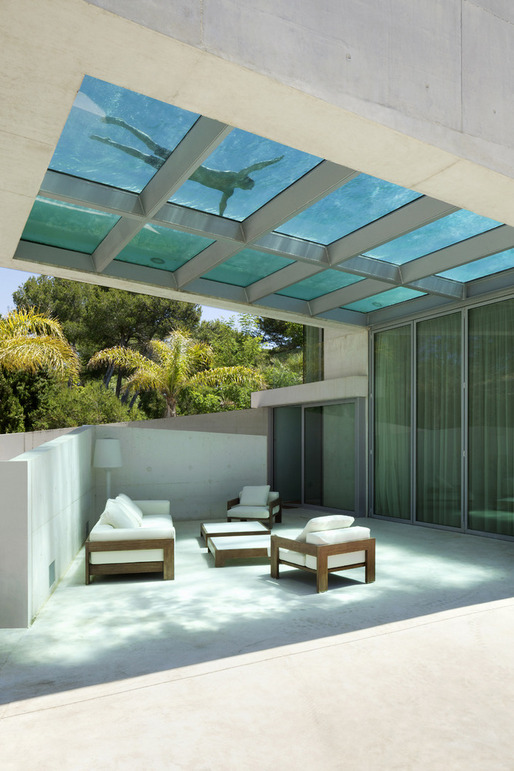 Source
Built in Marbella, Spain, Casa Medusa is a project of
Wiel Arets Architects
that revolves around an infinity pool in the rooftop. Located in front of the sea, but without a direct view to it, the pool was the solution that Wiel Arets Architects found to give its clients the best possible view of the Mediterranean sea.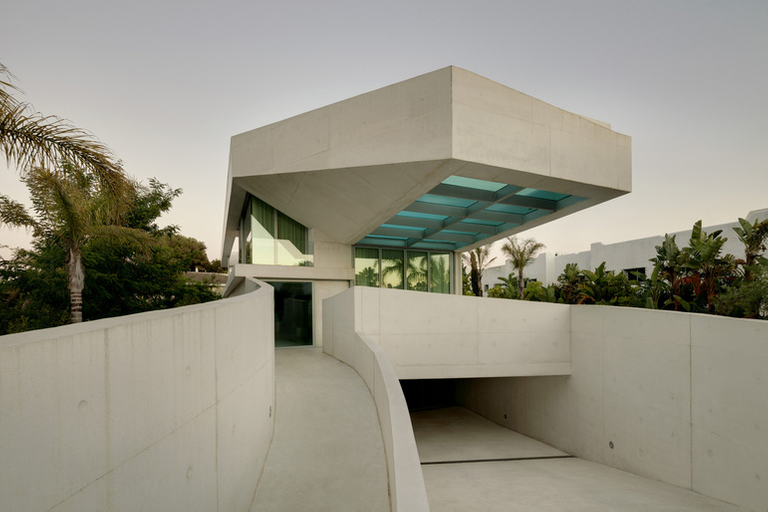 Source
Located in front, the pool has a part that faces the outside and another that looks inside the house. The part that faces the outside is on a terrace and has a glass bottom that allows the light to illuminate it in a very particular way.
The part that faces the interior does not have a glass bottom, but a wall of this same material that allows visual communication between those who are in the pool and those who are inside the house, in addition to allowing light to filter into the interior painting according to the movements of the water and the type of light that changes during the day.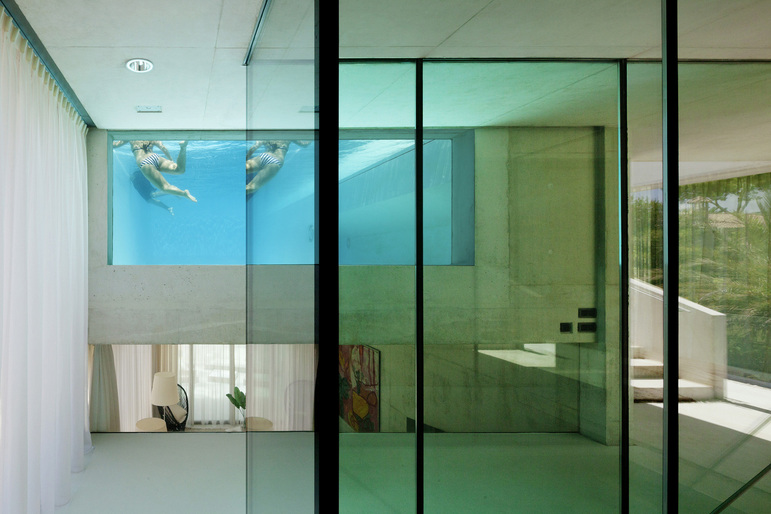 Source
This project is a good example of design by de Wiel Arets Architects, since they took the solution of a problem beyond the usual. Pools like this one on the roof there are many, but none like this, similar ... maybe. In their project they made it the soul of the house, in its distinctive seal, making it much more than a place to cool off, they made it the main source of light and color for the project.
Solutions like this are the ones that differentiate architects from other designers. Any creative person could think of a rooftop pool, even one with a glass bottom, but few could think of giving the prominence that this office gave to this design.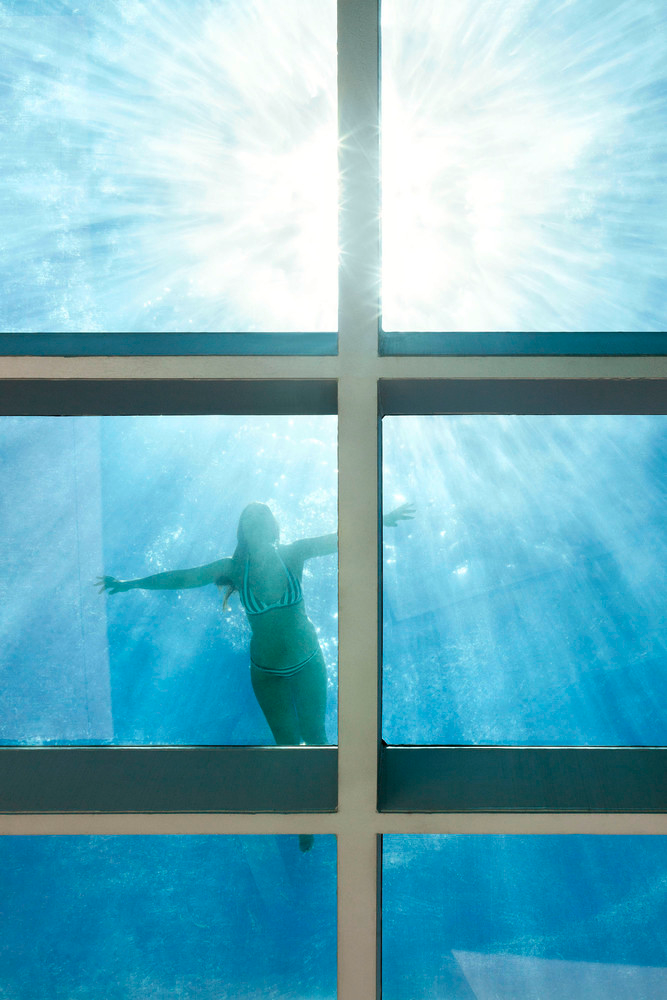 Source
Apart from the particularity of the pool management, the house is characterized by being modern in a contemporary style, with a certain tendency towards minimalism, especially due to its austerity of forms, the absence of decorative elements and the color white and a small palette of neutral tones that dresses walls, ceilings and floors. Here are some more images so you can better appreciate the project.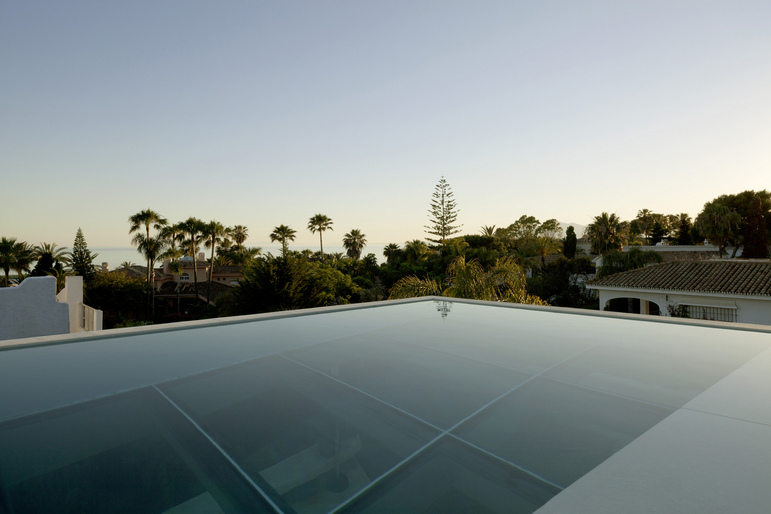 Source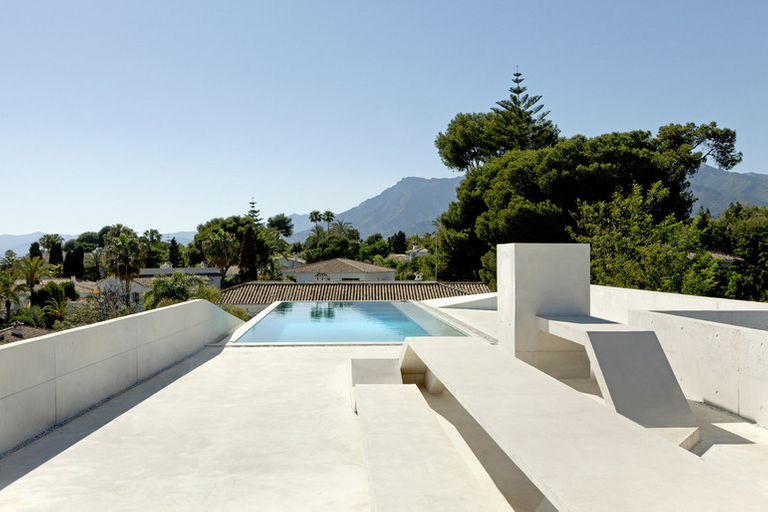 Source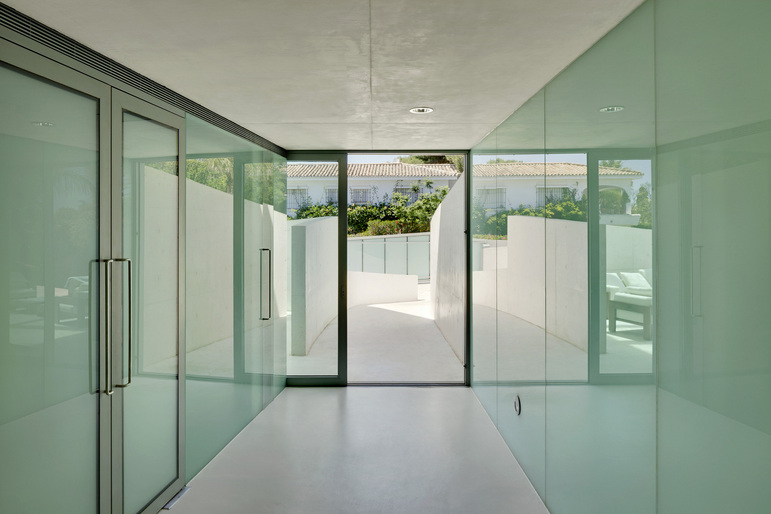 Source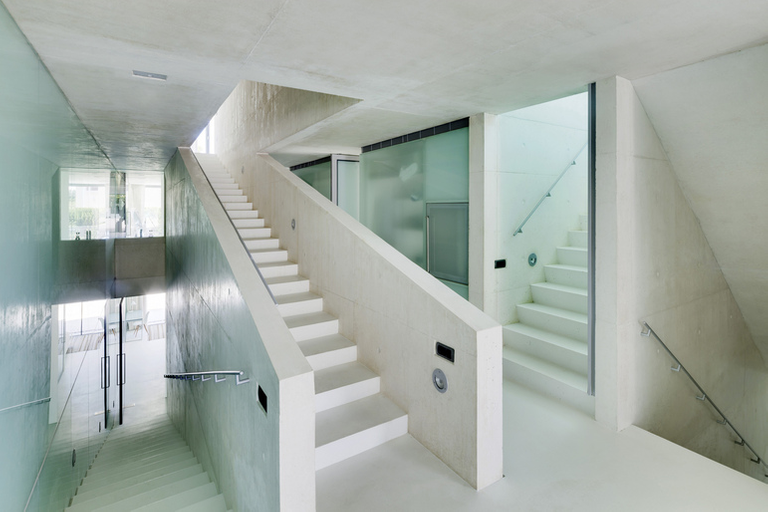 Source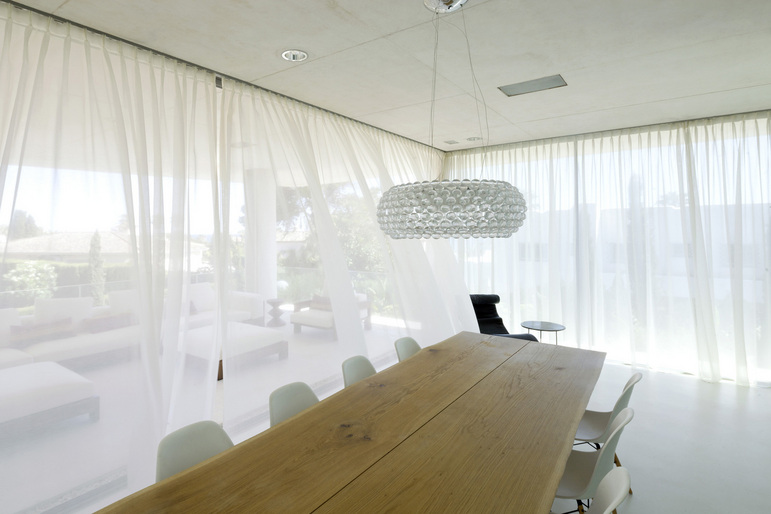 Source
©bonzopoe, 2020.

Thank you very much for reading this post and dedicating a moment of your time. Until next time and remember to leave a comment.