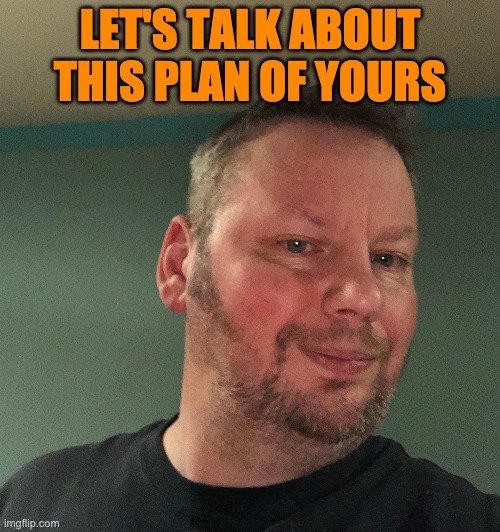 Dear Justin Sun
I respect that you made a purely business decision when you purchased Steemit Inc and related websites, however it has become obvious part of that purchase included a super majority stake of Steem Tokens that were only ever supposed to be used for development of the Steem Blockchain. That might have never been signed, sealed and delivered and in hindsight it was a very good exit strategy by @ned. But due diligence is key, and if you really thought taking over a decentralised blockchain would be easy even with that stake - well I have no sympathy for you.
Steem has spent four years evolving into far more then a simple blockchain, it is an incredibly complex interacting community of bloggers and built on Dapps - different people from around the world share their lives, content and game together with our amazing Steem connected games like @steemmonsters, @steemnova, @drugwars, @nextcolony and @holybread to name just a few.
Steem is not just some cheap and easy way to buy a bunch of followers, you might get away with it on other social media - but on Steem we earned respect through hard work and building relationships. You can not expect to walk in, put twenty fake Witnesses in place using hijacked exchanges funds, and then think people will like you without talking to a single person.
On the 14th February 2020 this now redacted post featured on Medium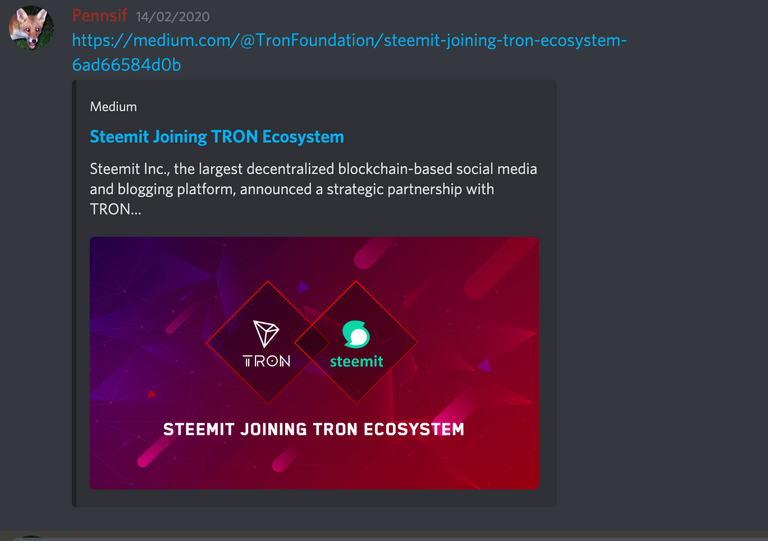 It included references to Steem being taken over by Tron and the Steem token being turned into a Tron token. From the outset this was a takeover, and if it was not why was that original article I read at the time redacted?
Since that announcement I have learned more about DPOS and STEEM and our true top twenty Witnesses then I ever did during the three years I have been on here. And what I learned is the incredible passion everyone has for the Steem Blockchain, it is easy for us all from the outside to mistake arguments and cross words between our biggest investors and top Witnesses as defragmentation. But truly I have seen in the last month that every single one of our true original top Witnesses and biggest investors are passionate and dedicated to the Steem blockchain. And the proof is right in front of us all, they came together and put aside differences to ensure we had enough Witnesses at the top to prevent hostile hard forks by one individual.
The Steem blockchain has a strong community @justinsunsteemit , and you will not take it by force. Either you work with us or.....you have nothing. We are the community, the family, real people living our real lives - and we will continue being our community where we choose. Your money can take control of websites, it can place false Witnesses in top spots destroying everything DPOS is about - but it can not buy the real people you crave - we are Steem - and we can not be bought.
GENERAL INSTRUCTION:
Create a post titled: Dear Justin Sun – (@justinsuntron / @justinsunsteemit) - My (@YOUR.USER.NAME.HERE) open letter to you!
PLEASE COPY AND PASTE THIS TITLE AND THEN ENTER YOUR OWN DETAILS
Publish your post to the Power House Creatives Community WHETHER YOU ARE A MEMBER OF OUR COMMUNITY OR NOT - so we can EASILY support it!
Use the tags: SteemHostileTakeover, DearJustinSun, Steemimpact - and then whichever additional ones you want.
ONLY make use of the cover image provided in the original post.
Please copy and paste these "GENERAL INSTRUCTIONS" into your post.
Tag 5 people to join in on the initiative. @robertandrew, @mcoinz79, @khimgoh, @blanchy, @felt.buzz
Share your post to twitter (if you are on twitter)
Share your twitter link and Steem post link in the comments of @jaynie's "Dear Justin Sun" post.
This is a response post to:-
https://steempeak.com/hive-114105/@jaynie/dear-justin-sun-my-open-letter-to-you