Three drops in the proverbial bucket
_____________________________
original poetry and smartphone photography
. . . . . . . . . . . by @d-pend . . . . . . . . . . .
 ________________________________ 
. . . . . photos taken with iPhone 8+ . . . . .
. . . . with 15x macro lens clip . . . .
 ___________________________ 
.....................................
. . . . . . . . . . . . . .
 _________ 
........
-
---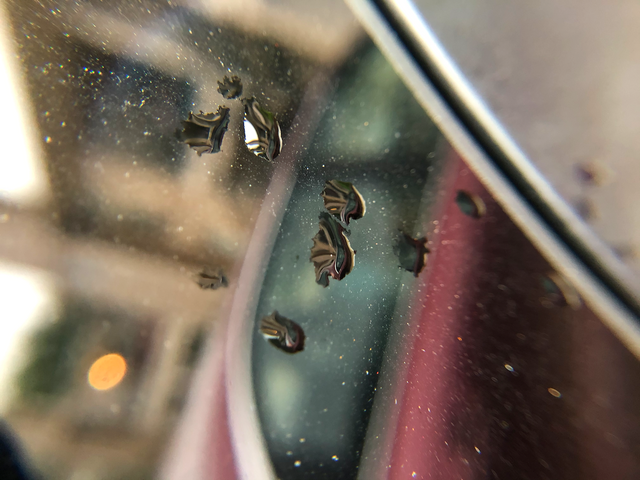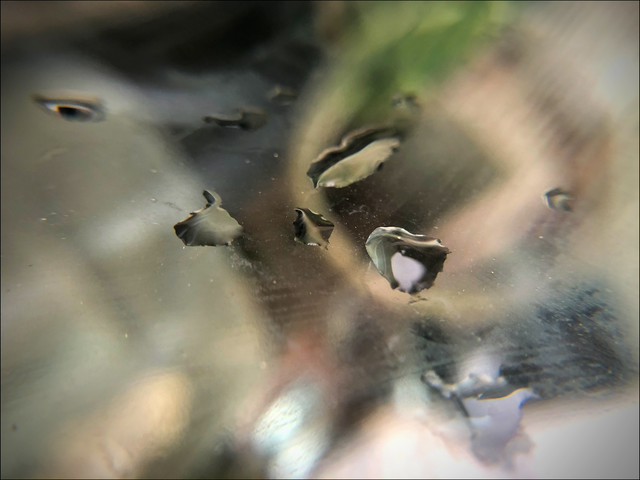 ---
---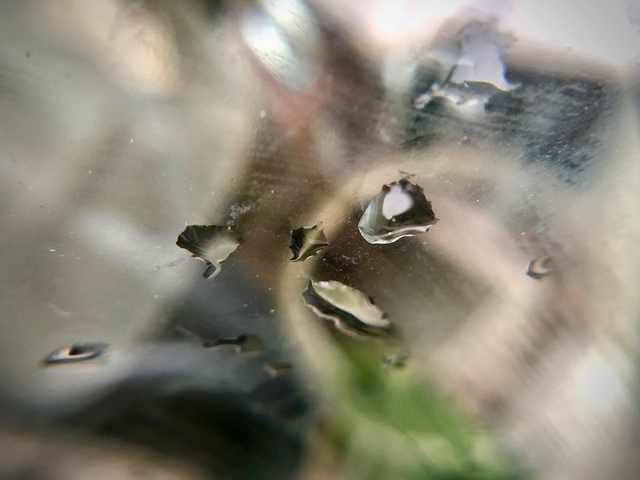 ______________________________________
Three drops
in the bucket
_____________
I.
If through a glance
I could but slow
the shuddering speed
of time — across
the distances cold
'tween budding drops:
reflectors of lives
that never lost
their luminous sheaths,
—impatterned wisps—
but pass them along
with silent lips
in light-strewn symphonies.
II.
Another movement, now 
is resurrected —                
by arc of star, yet how      
can contemplated be —   
           the shapes, the billion manners
  of their bent convexities —
              splashed across the windowpane
   of all the endless galaxies?
III.
All the heart of life is in a drop —
a molten drop, a blinding sphere sublime
that replicates its beauty with a word —
immortal word, that set in motion time.
 _____________________________________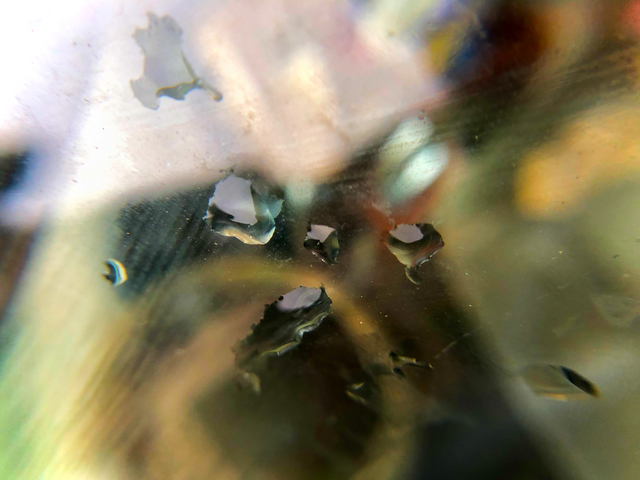 ---

---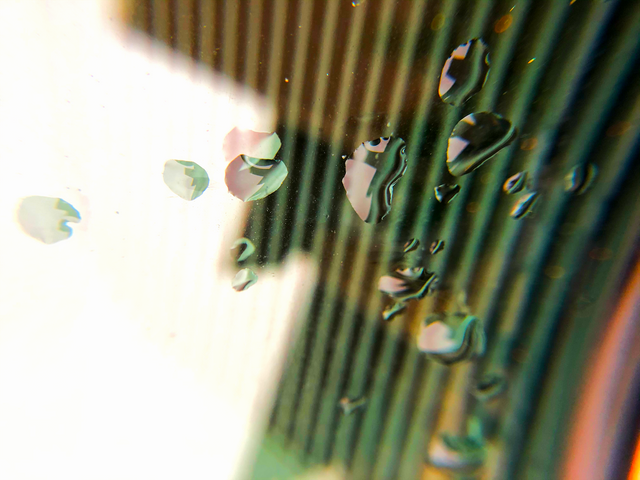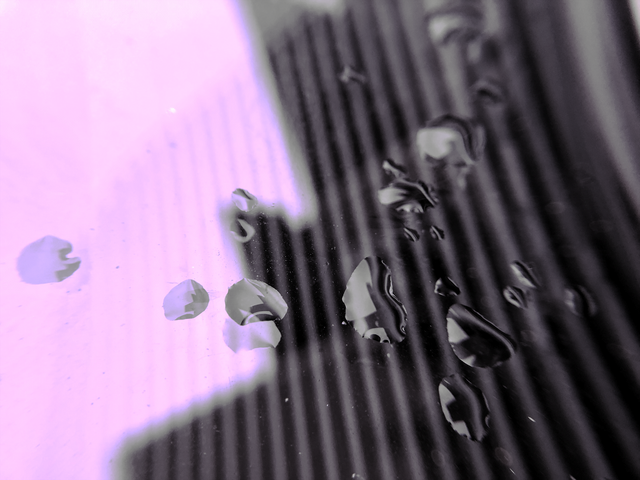 ---

---
Original writing and images
by Daniel Pendergraft, created for HIVE
to be published on May 22, 2020.
---

---